Why You need CMMS for Healthcare Industry?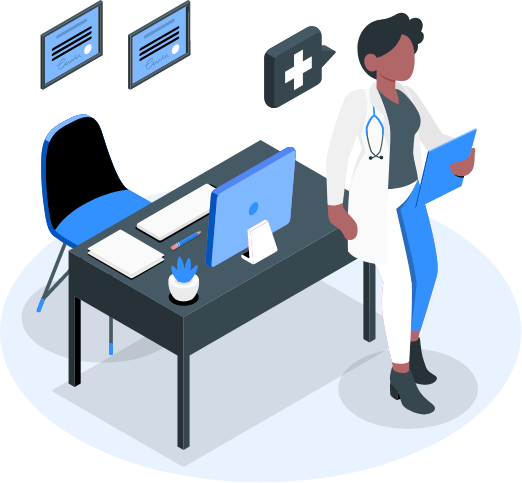 Managing patients, doctors and nurses, administrative personnel, inventories and equipment, vendors, and their needs is a difficult task since you must please each of them. You cannot overlook any of them. TeroTAM's CMMS can handle practically any work, ensuring that patients and staff are kept secure, comfortable, and satisfied with each activity being completed quickly and efficiently.
TeroTAM's Hospital Management Solution is uniquely designed software that caters to all the features that help Hospitals and Nursing Homes upkeep their Facilities. TeroTAM's HMS enables hospitals to manage and maintain all their amenities and equipment. Its features like Online billing, E-prescription, Pharmacy management, Inventory tracking with QR code, preventive maintenance power up hospital performance and helps them to deliver excellent customer service and satisfaction with well-maintained facilities, tools, and technology.
Hospital Bed Management & Inventory Tracking
TeroTAM's Hospital Bed management solution enables hospitals to manage their walk-in patients with the allocation of Beds. With TeroTAM's Bed Inventory tracking allocation of Beds can be supremely faster with real-time updates of occupied and unoccupied beds in the premises. Also, Track Inventories of all medical equipment and items to avoid stock out position and relevant chaos in the Hospital.
Real-time Tracking of Bed availability
Track the bed occupancy in real-time with QR tags to avoid confusion on over-occupancy or underutilization of capacity.
Optimum Utilization of Inventories
Track the inventory position and analytics to order the inventories which are near to optimum order level to avoid overstocking or stock-out position.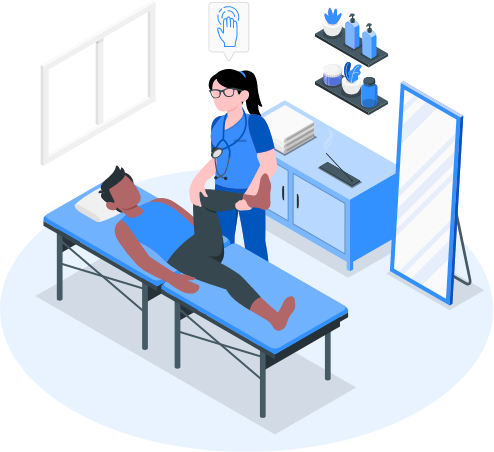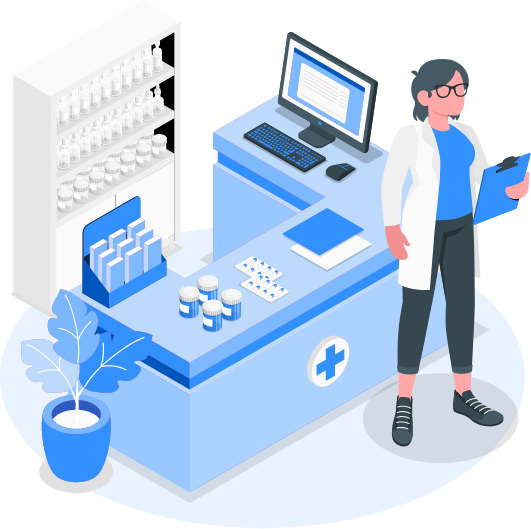 Pharmacy Management
Medication is the support system of any Diagnosis and Treatment offered by Hospitals. TeroTAM's Pharmacy management feature is a linking bridge between Diagnosis and Medication for accurate Treatment of patients. E-prescription can be generated and shared with the Pharmacy section by consulting doctors. SMS and Alert notifications can educate patients about how and when medication needs to be taken.
Integrate the E-prescription with Pharmacy Store
Make the medicine collection easy and faster for your patients by integrating e-prescription with your pharmacy store.
Send Alerts for Repetitive Pharmacy order
Send time to time notifications to your patients when their next order for medication is due, to avoid the no medicine days for them.
Hospital Staff and Patient Management
Our Hospital Management Software helps you manage all the shifts and duties of Staff members and allot them their patient's treatment schedule and treatment history. Handover of patients from one consulting doctor to another between shifts and based on level of treatment can be easier with a strong internal communication system. All the records of Staff and Patients can be maintained on a cloud-based centralized platform, accessible from anywhere, anytime.
Manage Shifts of Doctors and Nurse Systematically
Prepare work schedules for your doctors and nursing staff to make them available where they are needed at the right time.
Access Patients records and their illness History anytime
Empower your medical staff to access the patient's medical history and records anytime, anywhere from cloud data storage.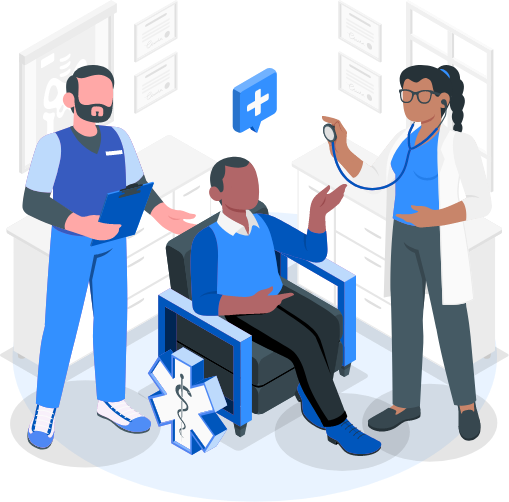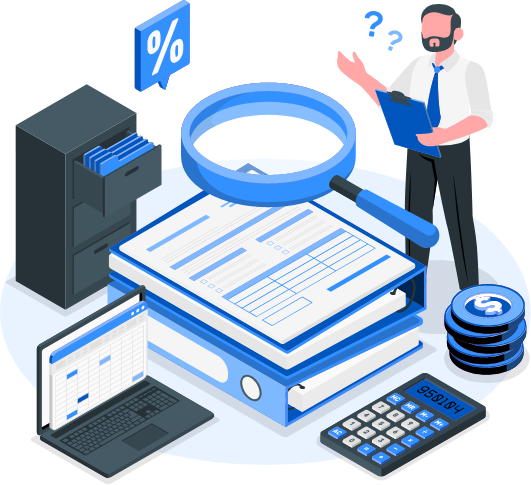 Billing Management
Manage "e-Billing" with TeroTAM's Cloud-based Hospital management solution. Generate online bills for Room charges, Nursing, and Medical charges, Diagnostic and laboratory charges, Pharmacy charges, etc., within a Single dashboard with effortless ease. Manage online payments and discharge procedures with a centrally interlinked system with all the concerned departments of the Hospital.
Paperless Billing
Avoid wait time for bills to be printed and paid with e-billing and keep the soft copies of invoices stored in cloud storage for a long time.
Online Faster and Contactless Payments
Allow your patients to make contactless payments from their mobile or computers to avoid the long queue and cumbersome cash arrangements.
Revitalize your Hospitals with an Ultra-modern Hospital Management System
TeroTAM's Hospital Management Software let you share inevitable Experience with your Staff and Patients
Manage your Hospitals in a Palm-Easy way with Smartphone
Create and schedule a work plan for your staff from your smartphone to stay organized and manage the availability of the respective person at demanded time
Allow your staff to track the availability of beds in the hospital to allocate the beds to patients and reduce the chaos on the premises
Allow your medical staff to book the OT and ICUs from their smartphones to keep the process simple and faster
Allow your patients to book appointments with doctors and laboratories from the mobile apps for their upcoming appointments
Hospital Management Platform Features
Appointment Booking
Manage Online Appointment bookings & allocation to respective consulting doctors. Send Alerts & Reminders of appointments to patients with AI powered technology.
Diagnosis Management
Generate online Appointments of patients for Diagnostic centres and Manage online delivery of Paperless reports with lightning speed.
OPD-IPD & OT Management
Manage the schedules of OPD-IPD and Operation Theatre and allot patients to it based on priority.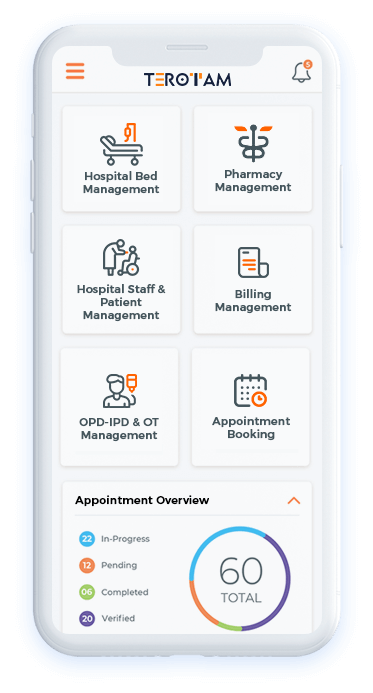 Cleaning And Sanitization Management
Schedule and allot the Cleaning and Sanitization task to concerned departments and it's staff to keep the Hospitals Clean and Hygienic.
Vendor Management
Manage Vendors with their details, transaction histories, records and other details. Keep track of Bills Payable and Receivables to respective Vendors.
Preventive Maintenance
Plan and Implement Preventive maintenance of your Hospital premise with a well designed schedule and task allocation to the concerned team.
Do you have questions?
To empower the team of technicians with updates of customers, inventory, and assets with ease. What are types of Hospital Management Systems?
There are different types of Hospital Management Systems are available in Industry like EHR (Electronic Health Records), PMS (Practice Management System for Small Clinics), HMS (Hospital Management System for Nursing Houses and Hospitals), LIMS (Lab Information Management System for diagnostic centers), and Billing Software (For all mostly prepared Customized).
What are the Functions of Hospital Management Systems?
Hospital Management System performs almost all the management functions like Planning, Organizing, Staffing, Directing, Co-ordinate, Controlling for any Hospital or Nursing home.
Why are Hospital Management Systems required?
Hospital management systems are required for the Smooth functioning of Hospitals where hospitals can Easily manage their Inventory, Assets and Amenities Maintenance and Tracking, Staff and Patient record management, Interlinking between Diagnostic centers, Consultation and Pharmacy Departments, E- Prescription and E-Billing, etc.
How can I Identify the right Hospital Management Software?
While choosing Hospital Management Software, you need to identify all the features you need as per your requirement which should be offered by the Hospital Management Software you purchase. Above Features, You must consider the availability of Detailed demo before purchase, Customization and Stability offered, Data Transition, Customized Report system and Easy to Set up procedure and Training to relevant staff if needed.
How much does the Hospital Management System cost?
Each Hospital Management System has its own pricing structure. To know how TeroTAM's Hospital Management Software costs connect with our team at contact@terotam.com
Testimonial
Paradigm Shift
With an easy to operate system and user-friendly Interface of TeroTAM, we integrated more than 200+ outlets operational within PAN India for 2+ years. This software enabled us to manage almost everything with a centralized dashboard, by sitting in one place, manage priorities and analyze all the key performance indicators with prolonged analytics. We are expecting to use TeroTAM for a long horizon with more advanced upgraded software in the era of growing new technologies.

Parthiban B.
(GM Facilities & Renovations Food & Beverages)
Tata Starbucks Private Limited
Ignited Innovation
TeroTAM has made our work easier & faster starting from complaint request generation to field and till the closer. Easy to upload data and updates, compatibility with multiple languages and lesser human efforts in writing saves a lot of time and energy and helps to produce the perfect data from beginning to end in a most customized manner. It's well received software, perfectly designed to match all our requirements, using satisfactorily with zero complaints for 2+ years.

Vikas A.
(GM Services Hospitality)
Equinox Solutions Limited
Excellent Platform
We have been using the TeroTAM platform for 1 year and we have seen a streamlined approach in our Staff management and Project Management. After we get started with them, our asset management has been upgraded and becoming cost-effective day by day. "Keep it up...Team TeroTAM.

Rohan Patel
(Owner)
Anand Color World
Business with TeroTAM is Super Easy
Starting from Asset Management to Complaint Management, each solution we used, has made our process fluent and flawless. We have remarkably reduced the cost of Inventory management and maintenance management with easy-to-use TeroTAM CMMS software. We experienced superfast tracking and location management with the QR-code scanning technology they offer. All-and-all, it's a one-stop solution for all your business needs. Strongly recommend it to all.

Harsh Chaudhary
(Owner)
Inventrik Enterprise
"It's Good and Useful Tool"
"I've been using this software for 1 year mostly for communication within the project team, task management, and collaboration with our customers. It's really easy to use & maintain, good support, easy to add asset details, cost-effective and flexible!"

Drashti Sharma
(Head of Management)
IT & Software Technology
Straight from the editor's desk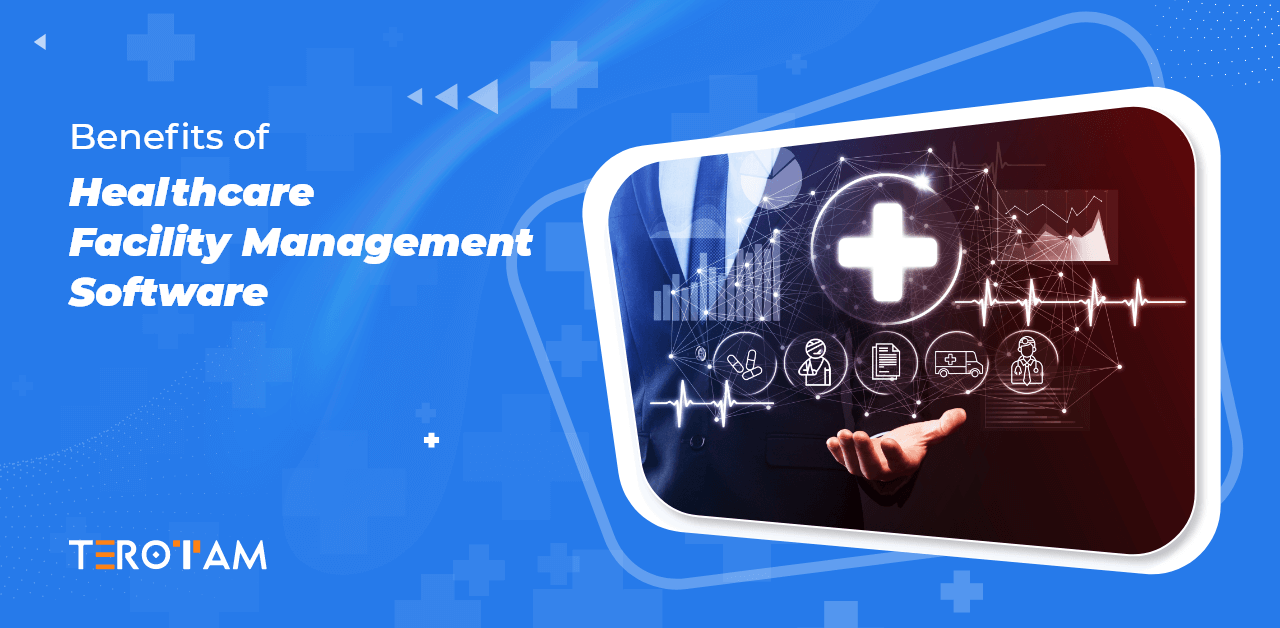 Posted On
Oct 19, 2023
| by
Mahendra Patel
Healthcare centers, the cornerstones of patient care, are intricate ecosystems where efficiency and compliance are of paramount importance....