Why do you need Inventory Management Software?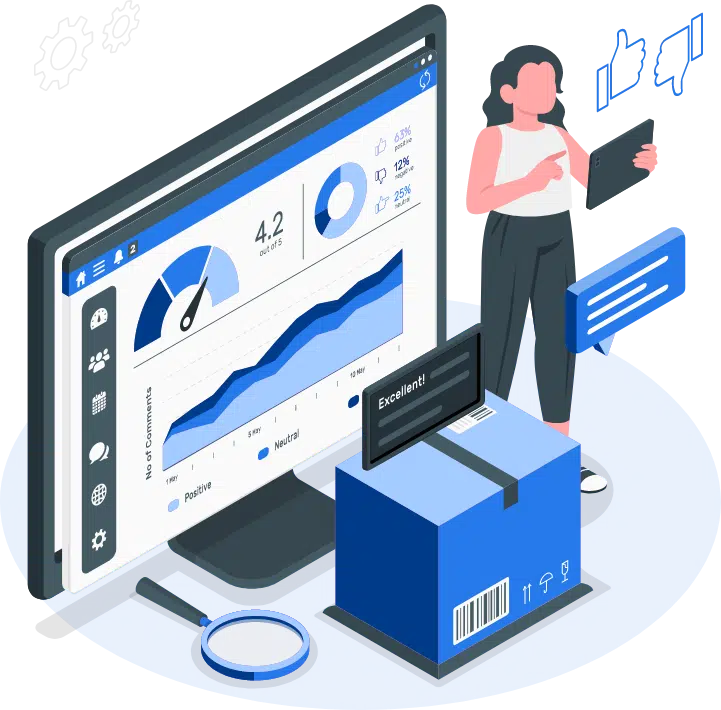 Inventory management is the process of ordering, storing the business data, selling, and buying all activities. This includes the management of raw materials, components, and finished products, as well as warehousing and processing of such items that can be handled at a one-stop solution. Helps to streamline your business operations, utilize resources in an effective way, and enhance the returns. Reach us for and we deep dive into inventory management solutions to find out how it benefits your business structure.
this entire process of managing and handling the inventories from raw materials to finished products with the exact calculations and analysis to efficiently keep in order to inventories to avoid both demands and shortages. A good inventory tool makes sustain peace in the supply and production chain, to obtain desired achievements in the organization. and make everything process easy with digitalization to organize and centralize the data to access instantly and track the live information.
By Using TeroTAM Inventory Management System
TeroTAM CMMS Inventory System is an application to handle and organize the inventories from one place. It facilitates a dashboard to give short information with Amount received, upcoming payment, dues, bills all can be in a brief manner. And it digitalizes the paperwork in business data to track and manage information at any time.
Investing Money On Assets and enhance the cash flow
Aware of the pay bills for each asset that is required to the organization/business. And allows you to keep main the company's stocks flow certain high by eliminating unnecessary purchases. you can invest money on good shares and assets to get quality margins.
Make Satisfied Customers/Stakeholders
With an advanced inventory tool to handle business at any peak situation and helps to receive the returns/profits on time without late. It is a real-time software tool to eliminate manual errors, give you the clarity to investments with digital statistics presentation
With Enhanced Inventory Management
Old versions or manual inventory processes can carry the errors-prone and fall down the company's revenue. Being accurate with digital inventory management software to make cash is always moving through the business financial path to obtain expected targets and enhance the inventory levels.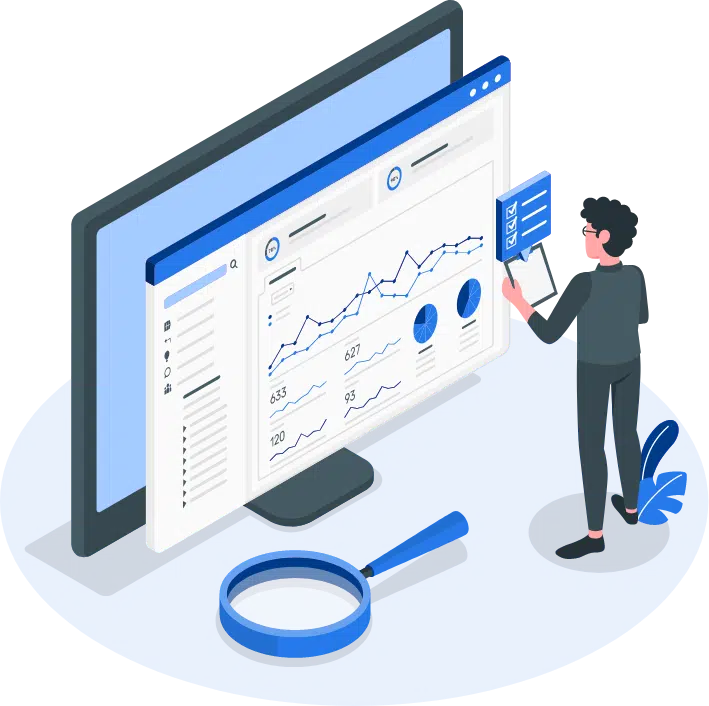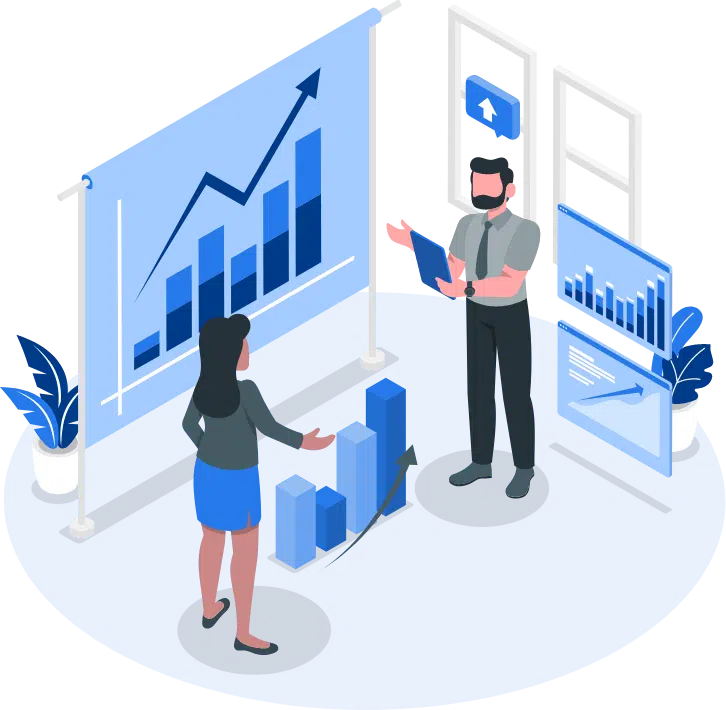 Asset Grouping & Items
Inventory management software plays a vital role in business/organization to keep maintain healthy premises. By estimating and costing each of assets with intellectual forecasting and predicting the upcoming business risks, cut the uneven time and money to give security to the financial structure.
Asset Grouping And Organize At One Place
To manage assets effectively with easy access by categorizing and handling them at one place by creating the groups based on asset category. It is a simple way to categorize the individual items, and assets to track easily and carry each asset detail briefly.
Easy To Get Analytics And Reports
Get the right information and status of business orders, purchases, and ensure consistency in auditing with custom, queries, and auto-configured reports. Drill down to get the most accurate information in order to estimate and cost by using the TeroTAM CMMS inventory tool.
Manage Purchase Assets Through Inventory System
The TeroTAM CMMS Inventory software such as a friendly user face to organize assets data like orders, deliveries, including vendor cost, license expiry, and depreciation all can be managed through a web/mobile application. And stay updated on each asset control.
Keep run your business on a successful track by using a High-tech Inventory Management Tool
Make your every business activity accountable and invest in the right things to make everything better and go well.
Sales & Customer Information
Be an apparent tool to critically think for the right inventory tracking solution to your firm. And let you know what is, what not, define which option is right for you? That all will be reflected in your business's crucial role to bring up-level. It carries the customer/ service provider details, with a length of service, with the agreement. And maintain the data for upcoming sales orders to purchase the goods or items.
Carry The Billing Details For Assets
Collect and store information for each asset details invoice, delivery challans, payments received to get exact information for handling financial accounts effectively.
Create Sales Orders using Inventory Management
It is needed to create sales orders to customers to maintain quality service and it is made easy with Inventory management software to carry data with customers, orders & delivery dates, and a salesperson with a list of items to be sold.
Real-Time Inventory Process
It facilitates real-time tracking of the inventories. As soon as orders get placed or delivered, like inventory application can track all the changes. This information can be stored through an online web system to access from anywhere.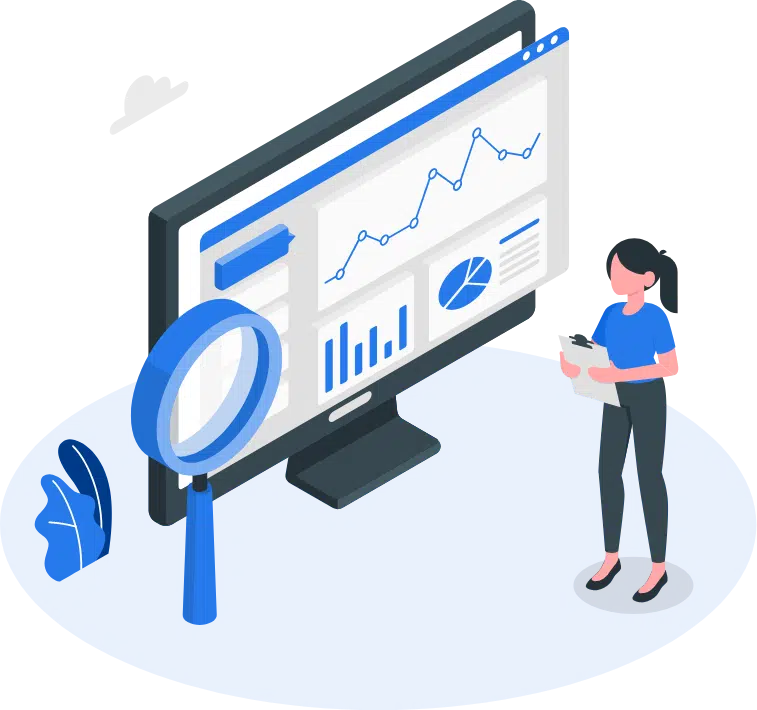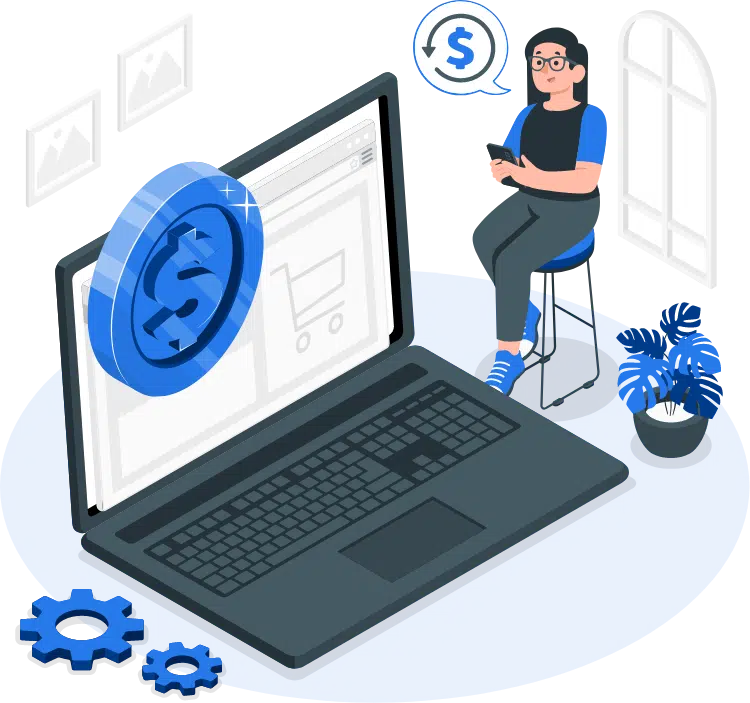 Purchase and Service Provider
As businesses grow in complex cultures, their requirements also come to be in the complex as the same. While adding assets, production line, bills, dues, like all inventory management systems can access the business financial structure. And helps to rapid business growth trends to purchase new assets to move to bigger premises and take the right decision with the quality service provider. It's a one-time investment on the tool to keep your business completely handy.
Payments And Bills Information
Inventory management system helps to create the bills on the online basis to send to customers/vendors with clear details on time. And helps to collect the bills in an easy method with online transactions and save data on the web server.
Focus On Your Business Goals
By estimating the needs and requirements by using good inventory tools leads to a good achievement and supports always feature goals and trends. Make your business super smooth and rapid high by avoiding over-bills and materials usage.
Annual Rate Card Management
A Rate contract is an agreement between the Customer and Supplier to supply items for a fixed unit price for a specified period, i.e., until the validity of the rate contract. By using annual help to maintain the clear relation between a vendor and customer, it carries brief information along the service agreement period with rate, license, and avoids misunderstandings.
Manage Your Inventory From The Web & App Enable Devices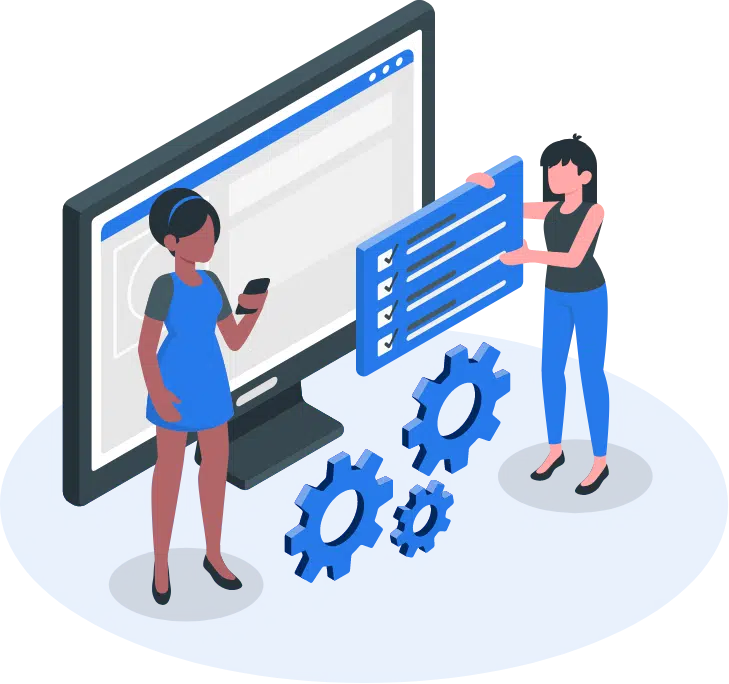 Avoid extra expenses by using the Inventory management tool.
Make your business finance account clear and error-free.
Access inventory data from anywhere through a web/mobile application.
Save manual paperwork and accountancy to get reliable finance data.
Make your feel positive with cash flow and make the right decision for what you need.
Analysis of the business requirements and send to each department for right approval.
Each activity is sensibly tracked and escalates at any time with digital data.
Inventory Management Software Features
Create and share invoice bills
Store and collect the invoice bills, shipping. And share them with anyone instantly, by Email, SMS, through a web/mobile app.
Operate from mobile/web application
Manage your assets, orders, bills from one place digitally and efficiently without any compatibility concerns by mobile/web app.
Estimating and costing
Inventory management makes sure the business is secure and ensures the trust between customers to keep coming back with the proper business flow.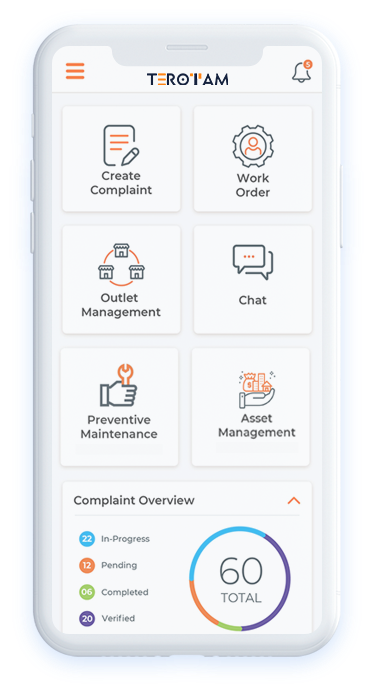 Dashboard status
Helps you to know the business analytics of your business effortlessly. And know all business information from one point of insight.
Speed up the billing process
Inventory software can speed up the information passing, billing all can be done by a systematic and recorded process.
Data privacy
Inventory management solutions can help you to keep all data safe and secure. And also set data back in your device.
Do you have questions?
It is an easy way to know your needs and do smart analysis with TeroTAM Inventory management. What is Inventory Management Software?
Inventory management is a digital tool, used for ordering, storing, using, and selling assets and hardware. And it helps to manage raw materials, components, and finished products, as well as warehousing and handling production.
Why Is Inventory Management Software Needed For Organizations/Businesses?
It can estimate and cost the business requirements and needs and digitalize each process in between a product to need to be purchased. And helps to make financial accounts clear and stable cash flow without hustles.
What Are The Features Of Inventory Management?
Inventory management software has features to carry business data
Dashboards
Grouping and items
Sales and Customer
Purchase and service provider
Can I Collect Business Data From Inventory Management Software?
Yes, you can download business reports and data from inventory software by Excel, CSV, PDF format for hard copies, and access data through web/mobile applications.
How Do I Manage Inventory Management Software Through Mobile Application?
It is similar to a web application and it has a friendly user interface to understand modules easily to access the business inventory data through the internet connection. It requires very less time to train up the staff.
Testimonial
Paradigm Shift
With an easy to operate system and user-friendly Interface of TeroTAM, we integrated more than 200+ outlets operational within PAN India for 2+ years. This software enabled us to manage almost everything with a centralized dashboard, by sitting in one place, manage priorities and analyze all the key performance indicators with prolonged analytics. We are expecting to use TeroTAM for a long horizon with more advanced upgraded software in the era of growing new technologies.

Parthiban B.
(GM Facilities & Renovations Food & Beverages)
Tata Starbucks Private Limited
Ignited Innovation
TeroTAM has made our work easier & faster starting from complaint request generation to field and till the closer. Easy to upload data and updates, compatibility with multiple languages and lesser human efforts in writing saves a lot of time and energy and helps to produce the perfect data from beginning to end in a most customized manner. It's well received software, perfectly designed to match all our requirements, using satisfactorily with zero complaints for 2+ years.

Vikas A.
(GM Services Hospitality)
Equinox Solutions Limited
Excellent Platform
We have been using the TeroTAM platform for 1 year and we have seen a streamlined approach in our Staff management and Project Management. After we get started with them, our asset management has been upgraded and becoming cost-effective day by day. "Keep it up...Team TeroTAM.

Rohan Patel
(Owner)
Anand Color World
Business with TeroTAM is Super Easy
Starting from Asset Management to Complaint Management, each solution we used, has made our process fluent and flawless. We have remarkably reduced the cost of Inventory management and maintenance management with easy-to-use TeroTAM CMMS software. We experienced superfast tracking and location management with the QR-code scanning technology they offer. All-and-all, it's a one-stop solution for all your business needs. Strongly recommend it to all.

Harsh Chaudhary
(Owner)
Inventrik Enterprise
"It's Good and Useful Tool"
"I've been using this software for 1 year mostly for communication within the project team, task management, and collaboration with our customers. It's really easy to use & maintain, good support, easy to add asset details, cost-effective and flexible!"

Drashti Sharma
(Head of Management)
IT & Software Technology