Why You Need CMMS Software for Banking Industry?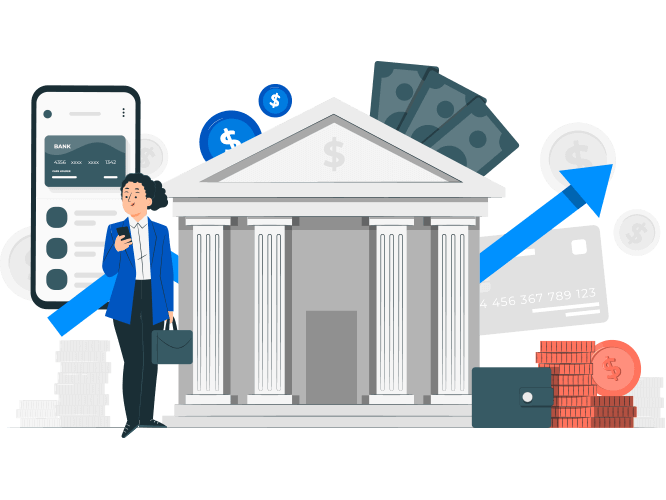 The banking industry relies heavily on the smooth operation of its physical infrastructure, which includes bank branches, ATMs, and data centers. To ensure the seamless functioning of these assets, the banking industry needs Computerized Maintenance Management System (CMMS) software. CMMS software enables banks to effectively manage their maintenance activities, improve asset performance, and enhance operational efficiency. By implementing CMMS software, banks can schedule and track routine maintenance tasks, such as equipment inspections, preventive maintenance, and repairs. This proactive approach helps minimize downtime and ensures that critical banking services are available to customers without interruption.
CMMS software also facilitates the management of spare parts and inventory, allowing banks to streamline their procurement processes and optimize their stock levels. The banking industry is subject to stringent regulatory requirements and compliance standards. CMMS software plays a crucial role in helping banks meet these obligations. It provides a centralized platform for recording maintenance activities, generating reports, and documenting compliance-related information. This documentation is essential for audits and regulatory inspections.
Affirmative Asset Management
TeroTAM's banking asset management software helps banks effectively manage their physical assets, This enables banks to optimize asset performance, track their condition, and plan maintenance activities accordingly which in return increases the lifetime value of an asset.
Increased Asset Reliability
TeroTAM CMMS software helps banks maintain their assets in optimal condition, leading to improved reliability. With Scheduling regular maintenance jobs and tracking asset performance, it helps identify and address potential issues before they result in failures or downtime.
Increased Equipment Lifespan
Bank asset management software aids in extending the lifespan of banking equipment. Regular maintenance, inspections, and timely repairs ensure that assets are kept in good working condition, preventing premature wear and tear and extending their lifespan.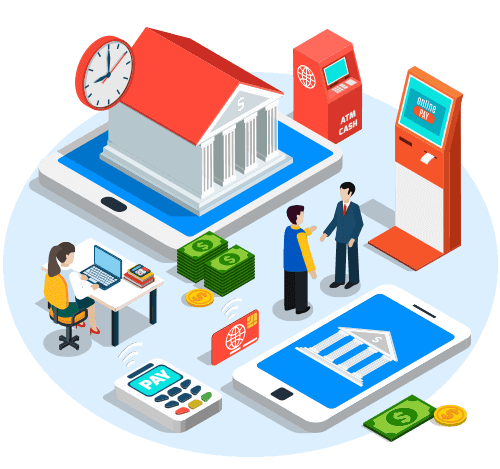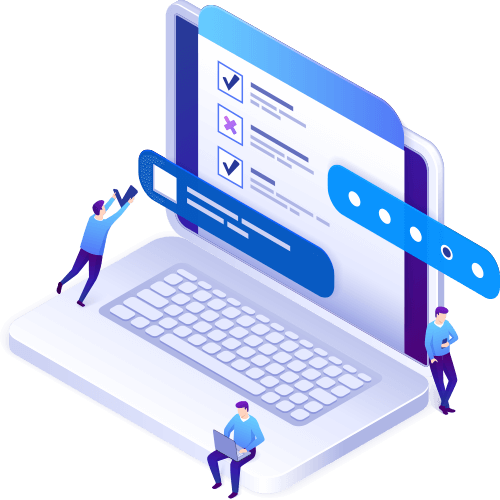 Enhanced Operation Efficiency
Bank management software streamlines maintenance operations and improves operational efficiency with a centralized platform for managing work orders, assigning tasks to maintenance technicians, tracking their progress, and enabling efficient communication and collaboration among maintenance teams.
Effective Work Order Management
It helps streamlines the management of work orders in the banking industry. It helps identify the maintenance and other work plans and work orders can be generated, assigned to technicians, and tracked through the system.
Proactive Preventive Maintenance
Regular inspections can be planned and tracked using the software, ensuring that critical equipment remains in optimal working condition. By proactively addressing maintenance needs with preventive maintenance practices, banks can reduce the risk of breakdowns, enhance reliability, and minimize downtime.
Seamless Staff and Vendor Management
The Bank management software system lets you work with your staff, vendor, or customer with flawless frequency and efficiency with its various modules that dedicatedly manages respective task and also helps you keep them satisfied with complaint management and their well-planned escalation.
Staff and Vendor Management
The dedicated modules within our CMMS system for staff and vendors let them create users for themselves and they can use the software for different task management using their portal they can also communicate with the internal team.
Complaint and Escalation Management
As complaint management software for banks, any complaints or issues can be documented with a ticket and can be assigned to respective team members to solve it and if not resolved it can be easily escalated to the superior level for expertise execution and solution.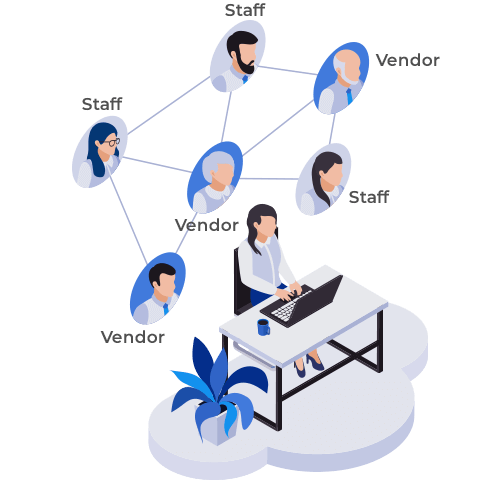 Rigorous Reporting and Regulatory Compliance
This system facilitates compliance with regulatory requirements in the banking industry. It provides a centralized system for documenting maintenance activities, generating reports, and tracking compliance-related information, ensuring that banks can demonstrate adherence to regulatory standards during audits and inspections.
Up-to-date Asset Audit Reports
Banking CMMS software enables banks to generate comprehensive reports on maintenance activities, asset performance, and compliance-related data. These reports can be used to monitor key performance indicators, track maintenance costs, and demonstrate compliance with regulatory requirements.
Location Management
With this bank management software, banks can improvise their location management effectively. Multiple branches of the bank and their assets can be managed and monitored through a centralized system. It also works like risk management software for banks where it helps to identify risks associated to different branch locations to rationalize it.
Advanced ATM Monitoring Management
With ATM monitoring and GPS tracking capabilities, Our CMMS software for Banking empowers financial institutions to optimize their ATM management processes. It enables proactive maintenance, reduces downtime, enhances security, and improves the overall operational efficiency of the ATM network.
ATM Monitoring System
This system allows real-time monitoring of ATM performance, including cash levels, transaction success rates, and hardware status. This proactive approach enables banks to identify and resolve issues promptly, ensuring uninterrupted service to customers.
ATM Machine GPS Tracking
GPS tracking helps to monitor the physical location of ATM machines, ensuring they are deployed in strategic locations for maximum accessibility and profitability. GPS tracking also aids in tracking malfunctioned ATMs, minimizing financial losses, and enhancing security measures.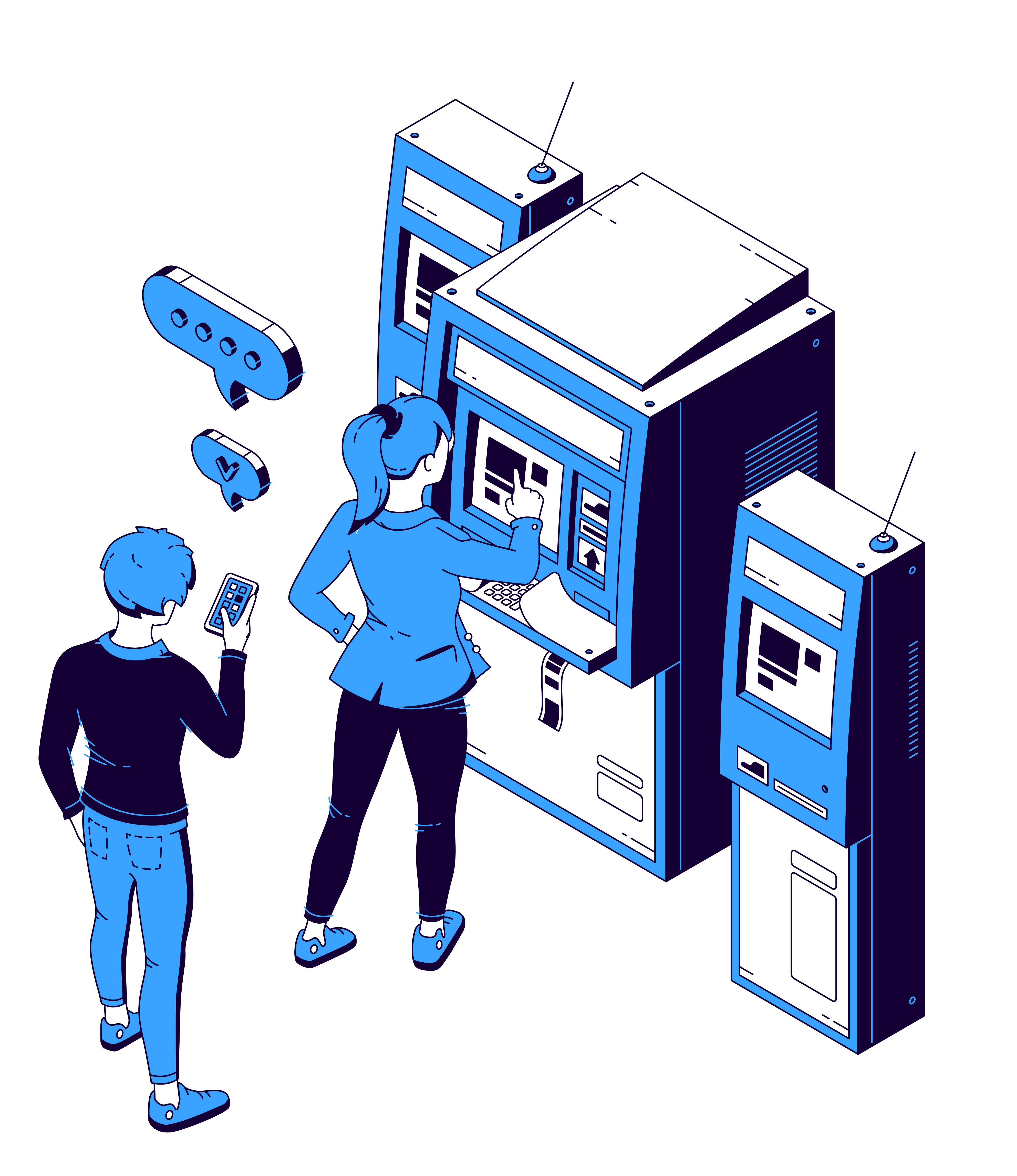 Innovate 360-degree to Achieve Excellence in Banking Industry with TeroTAM
Transfor Banking Landscape with Harmonizing Asset Management, Workflows, and Data-Driven Insights for Banking Excellence
Manage your Banking Business in a Palm-Easy Way with Smartphone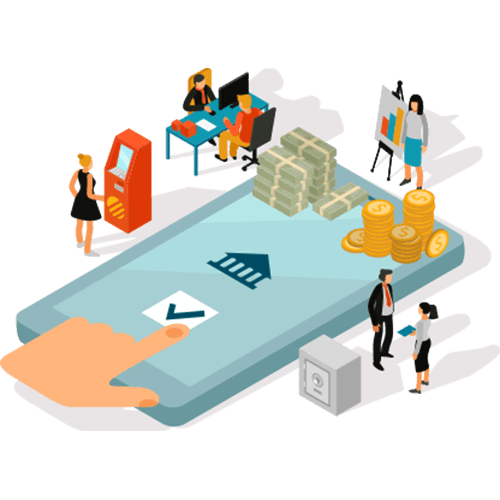 Real-time access to maintenance data and task management on mobile devices.
Increased flexibility and responsiveness for maintenance teams on the go.
Seamless communication and collaboration between field technicians and the office.
Efficient tracking and resolution of maintenance requests through mobile notifications.
Advanced Features of Banking CMMS Software Solution
Asset Management and Tracking
Simplifies asset management and tracking by streamlining processes and providing accurate maintenance history and performance data.
Standard Vendor Management
Manages vendor contracts, tracks performance, and streamlines communication with external service providers.
Issue Tracking & Ticket Management
Efficiently captures, records, and resolves maintenance issues, minimizing disruptions to banking operations.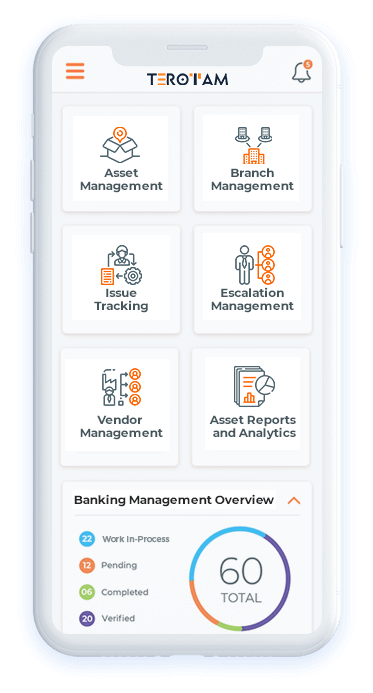 Centralized Branch Management
Cloud-based infrastructure enables efficient management of maintenance activities and asset information across multiple branches.
Efficient Escalation Management
Swiftly addresses critical maintenance needs by enabling escalation to higher levels of authority.
Effective Asset Reports and Analytics
Provides real-time insights into assets through reports and analytics tools for data-driven asset decision-making.
Do you have questions?
Be a master in your domain with our CMMS tech solutions and smart ideas How user-friendly is your CMMS software for Banks?
Our CMMS solution for banks is designed to be user-friendly and intuitive. It typically features user-friendly interfaces, interactive dashboards, and streamlined workflows to ensure ease of use for maintenance technicians, administrators, and other users.
Does Your CMMS software be customized to meet the specific needs of Banks?
Yes, TeroTAM offers customization options to meet the specific requirements and workflows of banks. This allows banks to tailor the software to their unique maintenance processes, compliance needs, reporting preferences, and other specific requirements.
Can Your CMMS software integrate with other Banking systems?
Definitely. TeroTAM CMMS system integrates with other banking systems such as asset management systems, enterprise resource planning (ERP) systems, and customer relationship management (CRM) systems. The integration allows for seamless data exchange, improved collaboration, and a more comprehensive view of maintenance operations.
Do Support and Training provided for Banks implementing CMMS software?
We at TeroTAM, typically offer support and training to banks during the implementation process. This can include onboarding sessions, training materials, user documentation, and ongoing technical support to ensure a smooth transition and effective utilization of the software.
Testimonial
Paradigm Shift
With an easy to operate system and user-friendly Interface of TeroTAM, we integrated more than 200+ outlets operational within PAN India for 2+ years. This software enabled us to manage almost everything with a centralized dashboard, by sitting in one place, manage priorities and analyze all the key performance indicators with prolonged analytics. We are expecting to use TeroTAM for a long horizon with more advanced upgraded software in the era of growing new technologies.

Parthiban B.
(GM Facilities & Renovations Food & Beverages)
Tata Starbucks Private Limited
Ignited Innovation
TeroTAM has made our work easier & faster starting from complaint request generation to field and till the closer. Easy to upload data and updates, compatibility with multiple languages and lesser human efforts in writing saves a lot of time and energy and helps to produce the perfect data from beginning to end in a most customized manner. It's well received software, perfectly designed to match all our requirements, using satisfactorily with zero complaints for 2+ years.

Vikas A.
(GM Services Hospitality)
Equinox Solutions Limited
Excellent Platform
We have been using the TeroTAM platform for 1 year and we have seen a streamlined approach in our Staff management and Project Management. After we get started with them, our asset management has been upgraded and becoming cost-effective day by day. "Keep it up...Team TeroTAM.

Rohan Patel
(Owner)
Anand Color World
Business with TeroTAM is Super Easy
Starting from Asset Management to Complaint Management, each solution we used, has made our process fluent and flawless. We have remarkably reduced the cost of Inventory management and maintenance management with easy-to-use TeroTAM CMMS software. We experienced superfast tracking and location management with the QR-code scanning technology they offer. All-and-all, it's a one-stop solution for all your business needs. Strongly recommend it to all.

Harsh Chaudhary
(Owner)
Inventrik Enterprise
"It's Good and Useful Tool"
"I've been using this software for 1 year mostly for communication within the project team, task management, and collaboration with our customers. It's really easy to use & maintain, good support, easy to add asset details, cost-effective and flexible!"

Drashti Sharma
(Head of Management)
IT & Software Technology