What is Purchase Requisition System?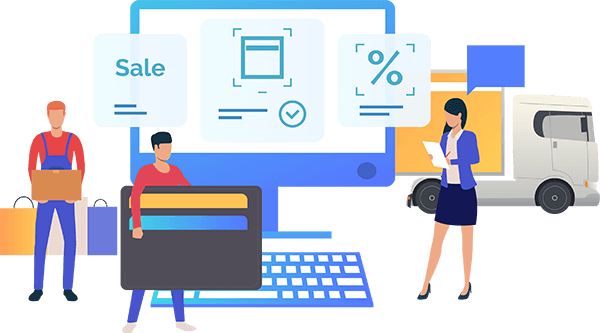 The Purchase Requisition Module from TeroTAM's e-Procurement Solution helps you automate the manual Purchase requisition process to make it faster and flawless. It offers staff members a simple way to draft and submit purchase requests. It streamlines the purchase approval procedure and enables finance teams to minimize costs through proactive Spend review. With Purchase Requisition Module, You have total visibility over your Spend, which enables you to deploy your resources strategically based on facts and figures.
With Purchase Requisition Module, you can also verify the status of each purchase request. If stock is already on hand, you can transfer assets or inventory in response to purchase requests.
Streamline Your PR to PO Journey
The purchase requisition module helps you systematically streamline the journey from Purchase requisition to a Purchase order with an easy-to-create, assign, approve, and allotment process of assets or inventory. It helps to automate every single step associated with the PR to PO Journey.
Centralized Requisition Management
View all the generated purchase requests on the centralized dashboard and manage their priority with customized workflows based on order size and urgency. From Creation to Approval manage all activities from a single point of action.
Online PR Tracking to Approval
Track all the Purchase requisitions anytime on your system or smartphone to expedite the process to.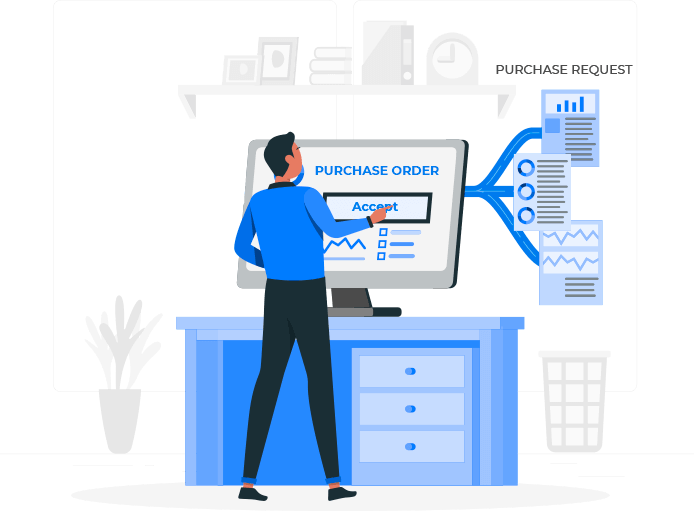 Modernize your Purchase Culture with TeroTAM
Make your Purchase System Advanced and Transparent with the electronic purchase requisition process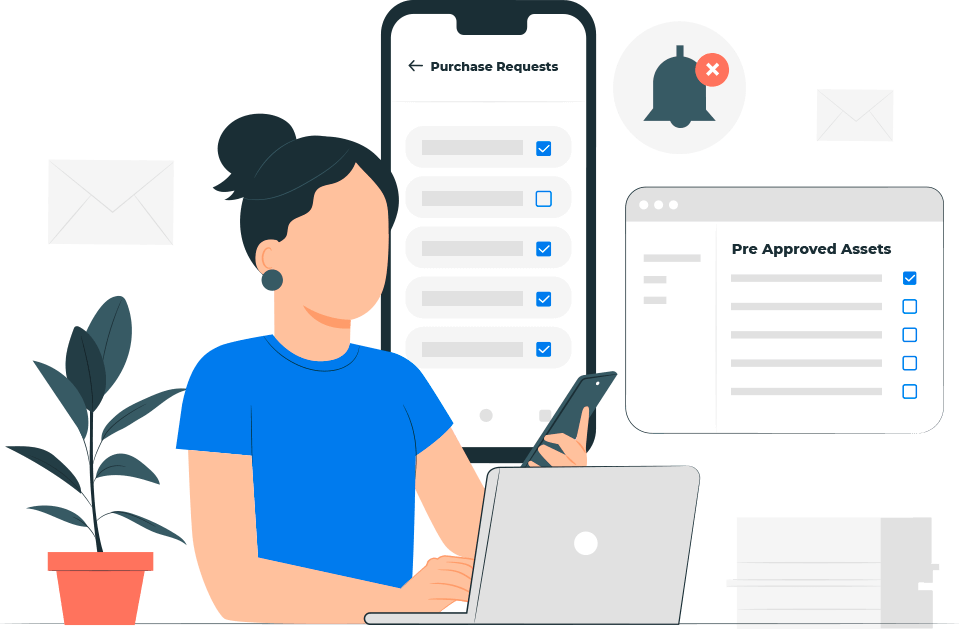 Smooth Quotation Management
Traditional quotation management can be a time-consuming and error-prone procedure that results in a corporate loss. Enhanced eProcurement technology allows you to manage all of your RFQs, RFPs, and RFIs without having to spend a minute gathering information from various suppliers.
Untangled RFQs
Easy to Create Request For Quote (RFQs) helps you get the best service provider to fulfill business requirements with dependable best pricing and details by establishing an RFQ.
Expounded Vendor Comparison
Digital RFQs equip you to easily compare and logically identify the best vendor quote for the organization.
How Does Purchase Requisition Solution Work?
Step 1: Fill out the Online Purchase Requisition from Centralized Interface
Step 2: Select material from Existing data or Manually Enter material Details
Step 3: Get it Approved by Authorized Team Member or Management
Step 4: Track Your Purchase Request in Real-time
Step 5: Track the Purchase Order and Purchase Activities of the concerned requisition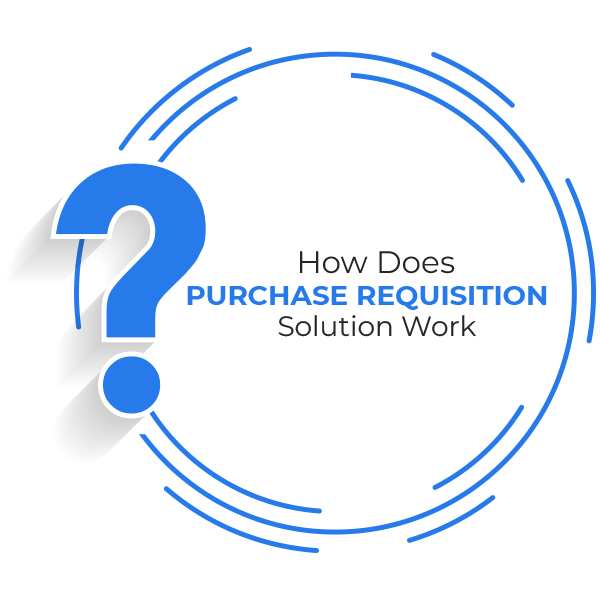 Get Rid of Tedious Purchase Paper Work with Systematic Purchase Requisition System
Switch from Paper crowded Purchase to Paperless Online Purchase System. Save Time, Energy, and Environment with TeroTAM's Most Desirable e-Procurement Software Module.
Benefits of Using Smart Purchase Requisition System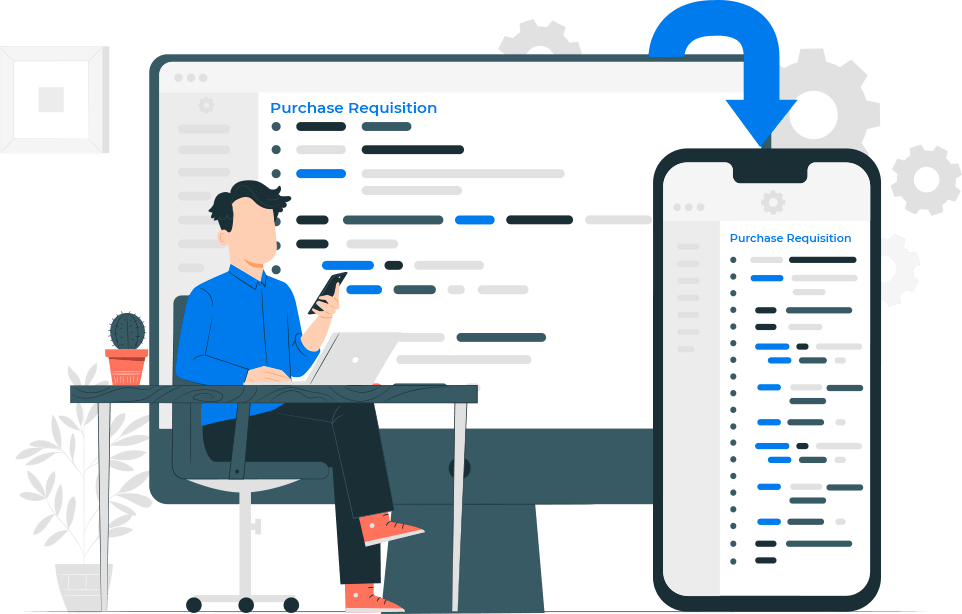 Higher Transparency
Our electronic purchase requisition module provides your business with unprecedented internal transparency thanks to a centralized platform and user-based access.
Enhanced Purchase Culture
Online Purchase Request ensures auditability while ensuring that your electronic purchase requisitions automatically comply with internal policies and legal requirements.
Mobile Business Operations
Mobile work is made possible via online purchase requests. Smartphones and tablets have no trouble accessing the purchase requisition.
Streamlined Workflows
Integrated and rule-based workflows inform all departments engaged in the process and direct the user through the whole order process of an electronic purchase order.
Frequently Asked Questions What Does a Purchase Requisition System Do?
Systems for purchase requisitions enable internal staff members to submit what is known as purchase requisition requests for goods or services. Through an automated system, the department or group that makes the purchase receives the buy request or requisition request.
Can Employees Create the Purchase Requisition from Mobile?
Yes, they can. Our Purchase requisition module is completely mobile-friendly to manage the purchase requisition anytime anywhere.
What are the Benefits of a Purchase Requisition Solution?
There are many benefits of a Purchase Requisition solution but the major advantages that it offers are Faster and Hassle-free requisition creation, easy allocation of requisition to the purchasing department, streamlined vendor scrutiny, and click-easy conversion of a requisition into a purchase order through a centralized system.
Do you Integrate with our existing SAP system?
Of Course, We do. To know how easy and effortlessly we do it at TeroTAM, contact our experts now at contact@terotam.com or schedule a call now.
Testimonial
Paradigm Shift
With an easy to operate system and user-friendly Interface of TeroTAM, we integrated more than 200+ outlets operational within PAN India for 2+ years. This software enabled us to manage almost everything with a centralized dashboard, by sitting in one place, manage priorities and analyze all the key performance indicators with prolonged analytics. We are expecting to use TeroTAM for a long horizon with more advanced upgraded software in the era of growing new technologies.

Parthiban B.
(GM Facilities & Renovations Food & Beverages)
Tata Starbucks Private Limited
Ignited Innovation
TeroTAM has made our work easier & faster starting from complaint request generation to field and till the closer. Easy to upload data and updates, compatibility with multiple languages and lesser human efforts in writing saves a lot of time and energy and helps to produce the perfect data from beginning to end in a most customized manner. It's well received software, perfectly designed to match all our requirements, using satisfactorily with zero complaints for 2+ years.

Vikas A.
(GM Services Hospitality)
Equinox Solutions Limited
Excellent Platform
We have been using the TeroTAM platform for 1 year and we have seen a streamlined approach in our Staff management and Project Management. After we get started with them, our asset management has been upgraded and becoming cost-effective day by day. "Keep it up...Team TeroTAM.

Rohan Patel
(Owner)
Anand Color World
Business with TeroTAM is Super Easy
Starting from Asset Management to Complaint Management, each solution we used, has made our process fluent and flawless. We have remarkably reduced the cost of Inventory management and maintenance management with easy-to-use TeroTAM CMMS software. We experienced superfast tracking and location management with the QR-code scanning technology they offer. All-and-all, it's a one-stop solution for all your business needs. Strongly recommend it to all.

Harsh Chaudhary
(Owner)
Inventrik Enterprise
"It's Good and Useful Tool"
"I've been using this software for 1 year mostly for communication within the project team, task management, and collaboration with our customers. It's really easy to use & maintain, good support, easy to add asset details, cost-effective and flexible!"

Drashti Sharma
(Head of Management)
IT & Software Technology