Why Do You Need Escalation Management Software?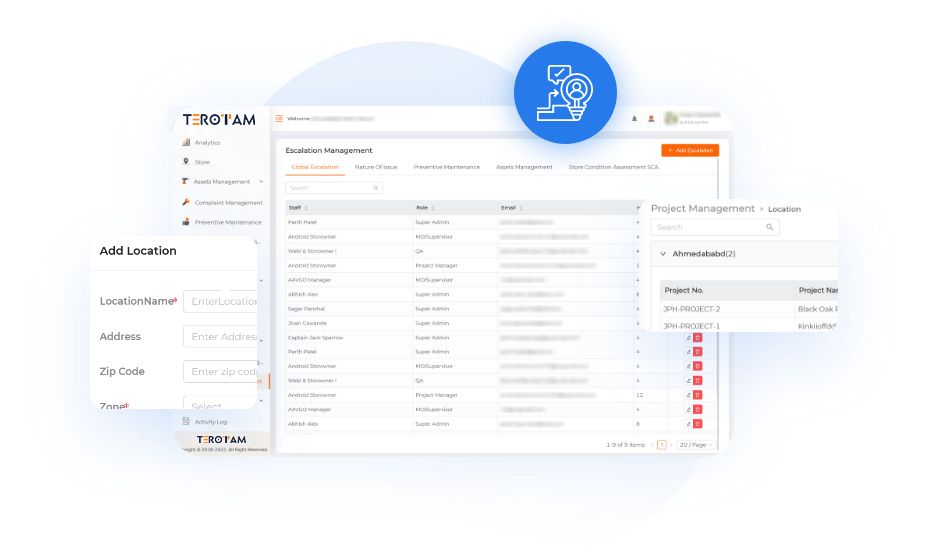 No matter how flawless your customer service, you can never satisfy everyone. Customers will occasionally grow anxious, agitated, or "demand to talk to a management," it is a truth of customer service. Escalation management is used when the existing customer service representative is just unable to resolve the issue.
Escalation management software allows you to practise continuous and comprehensive job, status, and action monitoring. It continually and fully automatically monitors the status of information and the processing state of automatically initiated or manually delegated processes, audits, process violations, actions, rejections as well as service incidents or any other freely definable task.
Prioritise Most Pressing Issues
First things first: you must decide which chores require your immediate attention and which ones can wait. Sometimes a pre-written response is insufficient. Additionally, you risk losing clients if you don't act swiftly. TeroTAM's Escalation management software lets you prioritise the most important issues that you need to handle on utmost urgency.
Create the Tickets to Issues
Make a list of your issues you need to resolve and create an escalation ticket for the same. With that you can start solving the issue without having any unwanted last minute delays.
Prioritise the Tickets based on Urgency
Prioritise your issue ticket based on the intensity of the issue and urgency of issue and escalate that ticket for an immediate solution
Simplified Ticket Assignment
Keep all of your Team members informed what they need to do, how and when by assigning them the relevant issue escalation ticket based on their expertise.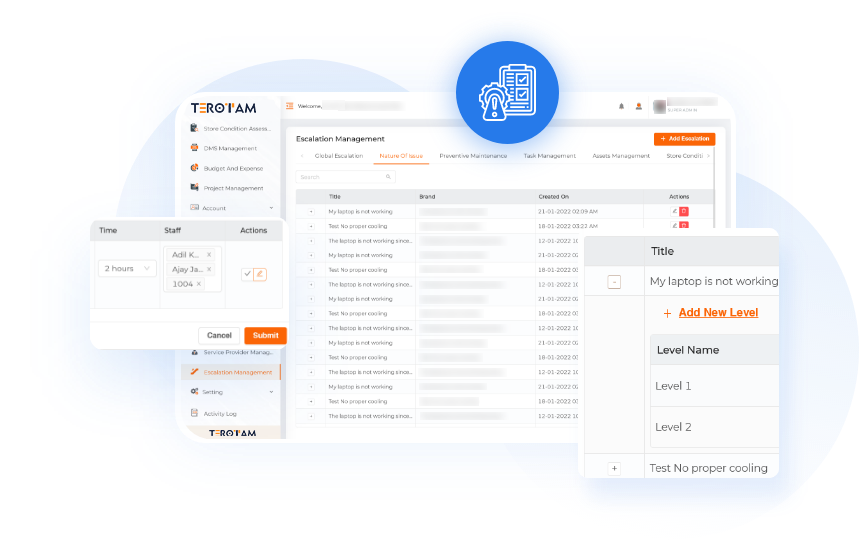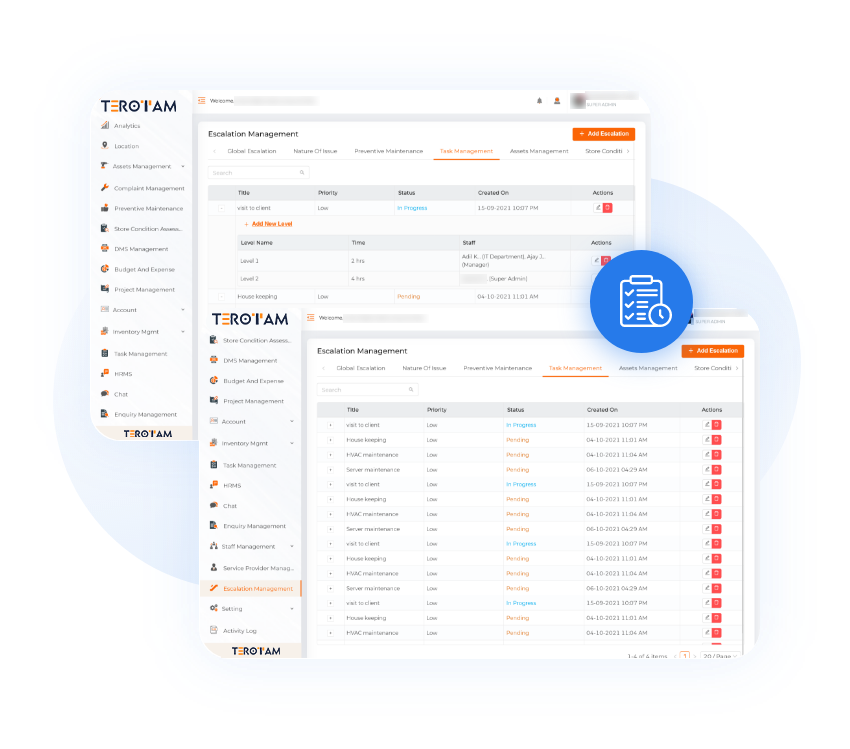 Automated Monitoring of Tasks and Deadlines
Escalation Management Software from TeroTAM has eliminated the need for manual deadline tracking with appointment calendars and the drafting of task and reminder emails. All parties participating in various escalation levels are completely automatically informed by the software regarding open and due elements. This can be done by an email, dashboard, morning report, or due elements overview page.
Manage your Appointment Calendars
Schedule Your appointments and customer issues tickets priorities in your Calendar with a simplified Integration with your calendar so you don't miss any of the important appointments.
Get Task Reminder Emails and Notifications
If you are not around your calendar every morning, get reminder emails and SMS notifications to keep your work on the priority routine as it was planned.
Easily Escalate the Issue to the Next Level
If the issue is not resolved at the first level, with our software you can simply escalate that ticket to the next expert level and they will immediately get notified to work on it on urgency.
Event-Based Status Monitoring and Escalation Management
Our Escalation Management Software will examine the status of specified entities in accordance with pre-set chronological or organisational steps after you provide the events, criteria, or dates you desire to monitor. It is also possible to keep track of how actions or processes are progressing.
Keep Tracking the Status of Your Issue Tickets
Ensure your issue tickets you created is the progress as it was supposed to work. Our software helps you track all the activities and actions taken on that specific ticket.
Maintain your Workflow Chronology
Easily escalate your ticket to the next expert level as per your organisation's chronological workflow and keep all the departments engaged to solve the issue within given time.
Track the Actions taken each Level
Create and Escalate the Ticket to each level and have them update the actions taken in the ticket to track the progress done on the issue at different levels.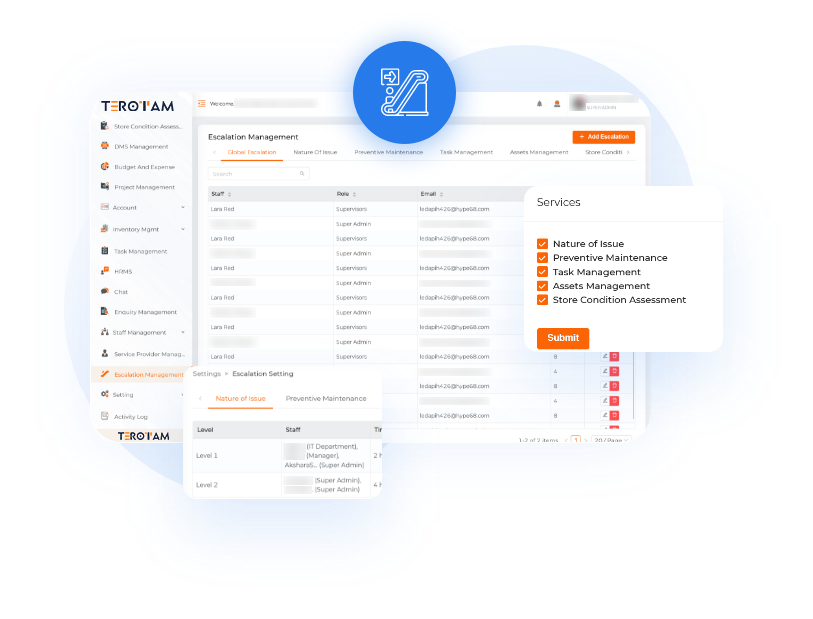 Leap Your Escalation Management Process with the Smartest Solution Ever
Escalate and Resolve Issues in Quicktime with Our Ultimate Escalation Management Software
Escalation Management in a Palm-easy way with Smartphone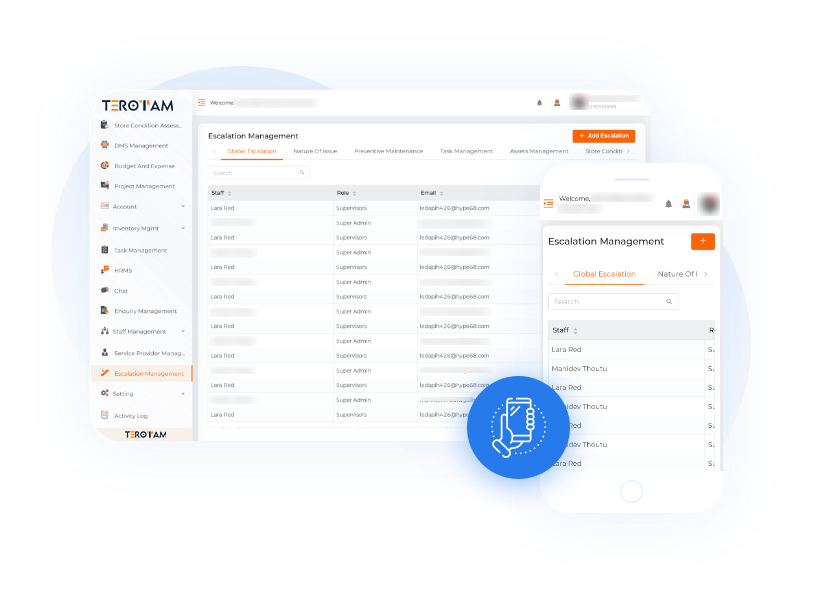 Manage any Issue without your Physical presence there with Escalation Management Software on Smartphones
With a Smartphone, you may have multi-user access and ability to collaborate with a team from anywhere at any time.
With a Mobile-Friendly User Interface, you can keep track of any Issue Ticket and its position on your smartphone.
To avoid missing any urgent issues to work on in your hectic work schedules, Get Alerts and Reminders on your smartphone for all escalate issues to you or your team
Create, Assign and Escalate any issue tickets on your mobile device. Keep track of how many actions have been taken on it, as well as what the next action will be and when it will be taken.
Create and share the Escalated Issue Ticket Assigned to the appropriate department using your smartphone.
Uploading problem-related documents into the system with Smartphone access is convenient.
Features that Help you Build Smart Escalation Management System
Multilingual, Scalable, and Modular
Guaranteed quality for all body types. Our solution adapts to your future demands and develops alongside you, whether you only need a single module or wish to incorporate a worldwide, multilingual solution into your current system environment.
Complete Integration
Awesome linking ability. Within your current infrastructure, TeroTAM effectively connects with other IT-systems and simplifies data flow between them.
Compliant with Future Proof Stand
Quality control at the forefront of innovation. We make sure that you can always use the most advanced, dependable, and state-of-the-art functionality, standards, innovations, and interfaces in your daily job.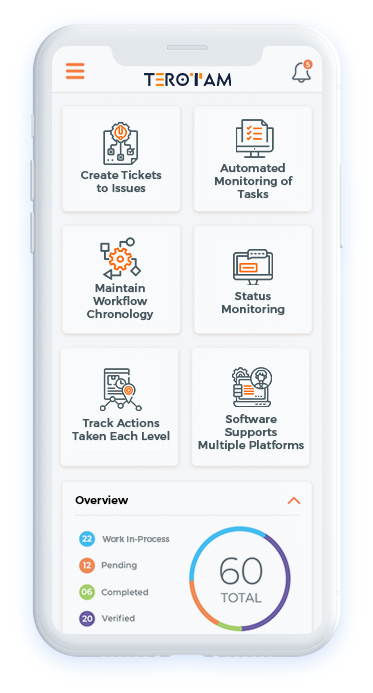 Software That Supports Multiple Platforms
High calibre in motion. For both mobile and stationary workstations, TeroTAM offers a complete collection of browser-based, cross-platform web apps. This enables you to assign all responsibilities effectively and without regard to installations.
Standard-Software that is customised
Exactly how you like. Fields can be hidden, their descriptions changed, prefilled, coloured, or it can be decided if a field should be read-only or considered as a necessary field.
Unparalleled Assistance
From the initial expert consultation through the entire deployment of your TeroTAM Software in your IT environment and beyond, we walk alongside you. This guarantees that you will always get a solution that properly satisfies your needs.
Frequently Asked Question
The Most common Brain Teaser for Escalation Management Software What Does an Escalation Management Tool Do?
For a swift and efficient solution to the issue, an escalation management tool streamlines the processes and boundaries of decision-making inside an organisation.
Why is Escalation Management Important?
Escalation management procedures guarantee that customer care representatives can satisfy as many consumers as they can. Additionally, escalation procedures include methods for addressing problems at the lowest level possible, leading to quicker fixes and improved user experiences.
What Does an Escalation Specialist Do?
For a business or organisation, an escalation specialist reacts to and handles consumer complaints and escalations. They are in charge of dealing with trouble tickets, managing product or service escalations, and reporting customer complaints to top management.
Why Do Businesses Use Escalation Management Software?
Better customer retention and escalation management go hand in hand. To master it, you must keep your social media reaction times on schedule and give your best reps control over their individual tickets. The end outcome is increased consumer satisfaction and favourable social sentiment.
How much does an Escalation Management Software Costs?
It is entirely dependent on the features and the customization you require to make it tailored for you. Contact us at contact@terotam.com for additional information about pricing.
Testimonial
Paradigm Shift
With an easy to operate system and user-friendly Interface of TeroTAM, we integrated more than 200+ outlets operational within PAN India for 2+ years. This software enabled us to manage almost everything with a centralized dashboard, by sitting in one place, manage priorities and analyze all the key performance indicators with prolonged analytics. We are expecting to use TeroTAM for a long horizon with more advanced upgraded software in the era of growing new technologies.

Parthiban B.
(GM Facilities & Renovations Food & Beverages)
Tata Starbucks Private Limited
Ignited Innovation
TeroTAM has made our work easier & faster starting from complaint request generation to field and till the closer. Easy to upload data and updates, compatibility with multiple languages and lesser human efforts in writing saves a lot of time and energy and helps to produce the perfect data from beginning to end in a most customized manner. It's well received software, perfectly designed to match all our requirements, using satisfactorily with zero complaints for 2+ years.

Vikas A.
(GM Services Hospitality)
Equinox Solutions Limited
Excellent Platform
We have been using the TeroTAM platform for 1 year and we have seen a streamlined approach in our Staff management and Project Management. After we get started with them, our asset management has been upgraded and becoming cost-effective day by day. "Keep it up...Team TeroTAM.

Rohan Patel
(Owner)
Anand Color World
Business with TeroTAM is Super Easy
Starting from Asset Management to Complaint Management, each solution we used, has made our process fluent and flawless. We have remarkably reduced the cost of Inventory management and maintenance management with easy-to-use TeroTAM CMMS software. We experienced superfast tracking and location management with the QR-code scanning technology they offer. All-and-all, it's a one-stop solution for all your business needs. Strongly recommend it to all.

Harsh Chaudhary
(Owner)
Inventrik Enterprise
"It's Good and Useful Tool"
"I've been using this software for 1 year mostly for communication within the project team, task management, and collaboration with our customers. It's really easy to use & maintain, good support, easy to add asset details, cost-effective and flexible!"

Drashti Sharma
(Head of Management)
IT & Software Technology