Why You Need Automotive Maintenance Management Software?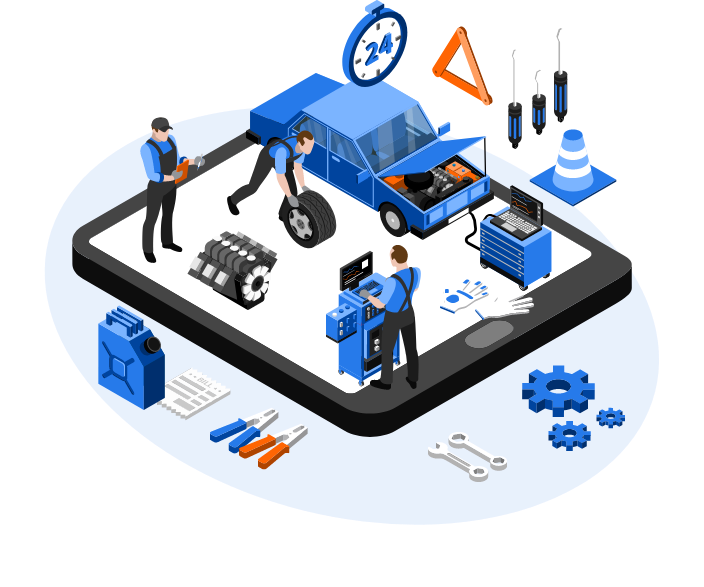 Increased demand for all types of automobiles is propelling the current automotive sector forward. Professionals find it exceedingly difficult to reply to inquiries and maintain a consistent flow of work when there are no clearly defined working hours. Professionals are constantly at their wit's end, despite increased work pressure. The silver lining in this predicament is the Computerised Maintenance Management System (CMMS).
TeroTAM CMMS is a well-rounded set of capabilities that aid in efficient work processes and management in the automotive industry. The programme, which has been tailored for optimum usability, allows automotive companies to optimize their operations, schedule maintenance chores, manage MRO inventory, create new work orders and assign them to technicians, manage maintenance paperwork, and execute routine tasks with simplicity.
Boost the Equipment Efficiency
TeroTAM CMMS's auto-generated reports and data analytics give useful information and assist the maintenance team in making data-driven decisions. It's easier than ever to track and manage work orders, whether daily, weekly, or monthly; our software guarantees that maintenance operations are completed on time and prevents unforeseen equipment breakdowns or maintenance.
Increase Overall Equipment Efficiency (OEE)
In order to be competitive, the automotive industry must constantly adapt. OEE is critical in all industries, but especially in the automotive industry. Calculate the important metrics precisely with TeroTAM's CMMS Software. Additionally, Our Software makes it easier to track issues that affect overall equipment performance, such as equipment downtime.
Access Asset Information Anytime Anywhere
TeroTAM's CMMS software allows you to access asset information from anywhere in the world. This gives professionals and managers quick access to data such as asset model, service history, and maintenance schedules. The CMMS Software from TeroTAM enables personnel to make faster and more informed repair or replacement decisions.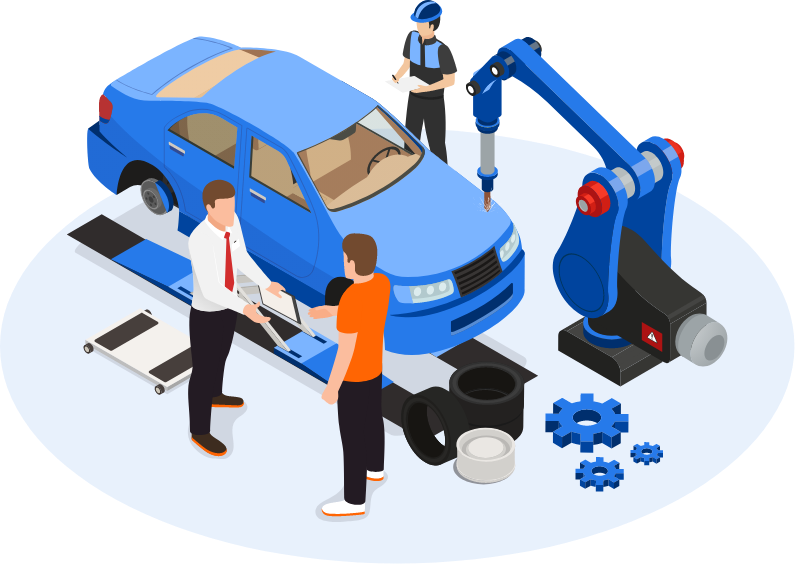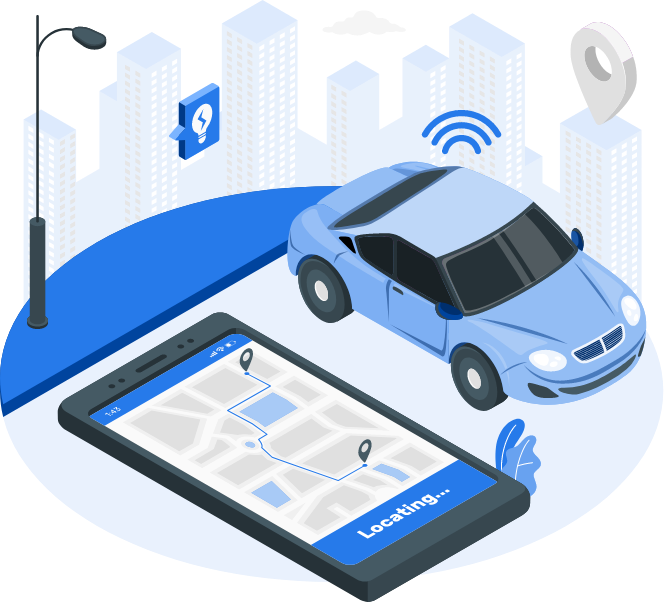 Simplified Work Order Tracking
A CMMS aids automotive manufacturers in streamlining operations and tracking the status of repair orders. Any work requests on the floor may be updated using CMMS, which keeps teams better informed and allows for more extensive and strong documentation. Manufacturers can use this data to determine which assets will be available for scheduled production.
Improved Collaboration Among Teams
As there are so many technicians working on the same project, it's critical that everyone stays on the same page and that information is relayed correctly. Communication between peers and supervisors is made easier using TeroTAM CMMS Software.
Ensures Continuous Production Workflows
Organizations may better handle influxes of work orders and requests with our platform, which can be accessed from any browser-based device. Managers can also swiftly allocate work orders to technicians and sign them off with a digital signature.
Stay Updated and Compliant with Data Driven Insight
TeroTAM's KPIs are used to track performance over time in a variety of areas in order to determine if a company is functioning inside or outside of permissible limits. Our CMMS makes it easy for automakers to maintain an internal database for verifying compliance with numerous environmental, safety, and import/export regulations.
Manage Key Performance Metrics
TeroTAM's CMMS can serve as a maintenance database and provide company-wide visibility to the car manufacturer. Our software also allows maintenance teams to generate reports automatically, allowing them to notice significant performance trends and make more educated decisions.
Stay Compliant with Accurate Database
A good maintenance management solution is crucial when it comes to establishing a safe, compliant, and productive workplace. TeroTAM CMMS may help you run your business more efficiently by providing a centralized, cloud-based, and configurable system for managing and tracking your asset and inspection workflows.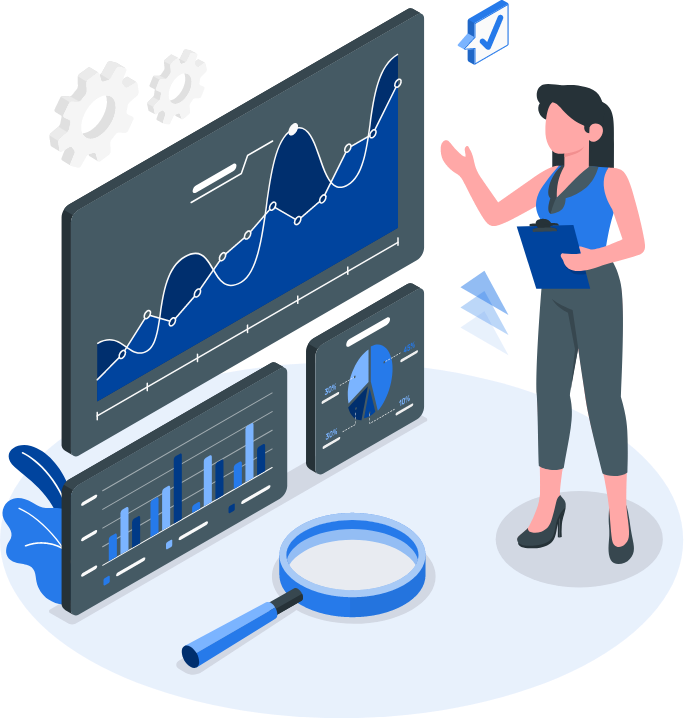 Smart Solution to Optimize Your Automotive Maintenance Operations
Track and Manage all maintenance-related tasks, boosts asset efficiency and performance with the ultimate Automotive Maintenance Software
Manage your Automotive Business in a Palm-Easy Way with Smartphone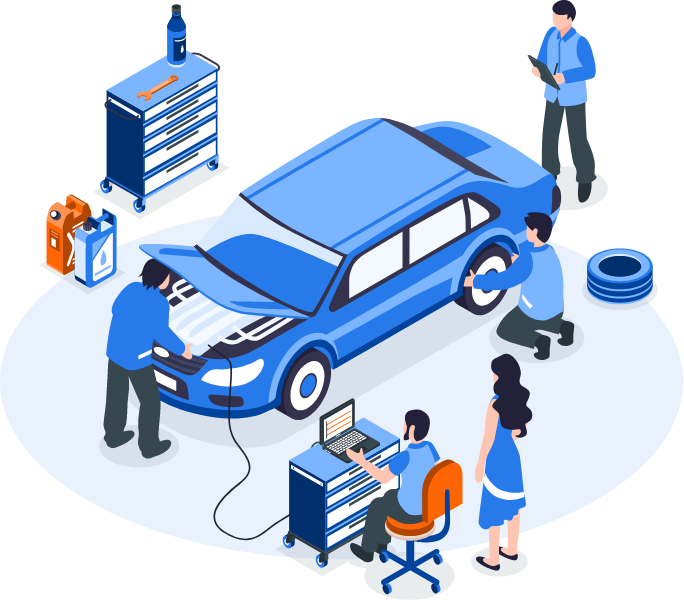 Ensure that your technicians have easy access to equipment paperwork and manuals at all times.
Make gathering asset information easier in important decision-making situations.
Maintain a current understanding of all asset-related information.
Ensure that your assets have a long life expectancy.
Make it easier for technicians to close work orders after they're finished.
Make auditing and day-to-day operations more efficient.
Reduce the amount of time that goods are damaged while in transit.
Advanced Features of Manufacturing and Maintenance Management Software
Preventive Maintenance Scheduling
Be precautious and avoid unwanted downtimes with Preventive maintenance schedules and enjoy the uninterrupted automotive manufacturing.
Impactful Inventory Management
Increase productivity, improve stockroom accuracy, and reduce inventory costs with real-time updates on inventory items and continuous tracking
Insightful Reports on Maintenance
With built-in CMMS reports, charts, and graphs that cover practically every area of your maintenance program, you can turn raw maintenance data into actionable insights.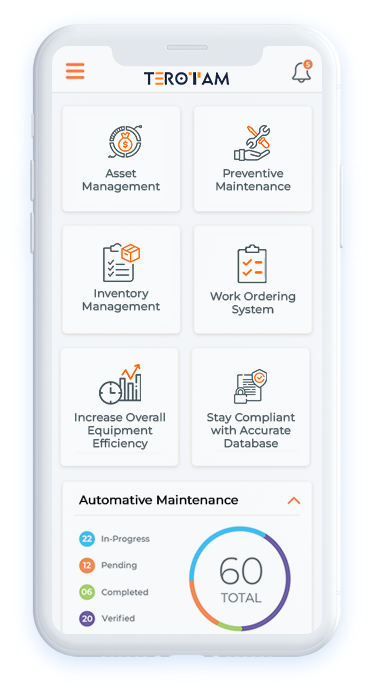 Agile Asset Management
Manage your Automotive Business with an agile asset management software that keeps you updated with all asset movements
Handcrafted Compliance Checklist
Create a custom-made compliance checklist and share it with concerned technicians or teammates to keep them updated with all the tasks they need to work on.
Work Order Management
Create and Assign work orders that suit the organizational requirements and the technician's skills to perform the task at its best when it is needed the most.
Do you have questions?
Be a master in your domain with our CMMS tech solutions and smart ideas What is the cost of Automotive Maintenance Management Software?
Each vendor has its own philosophy when it comes to software pricing, but industry experts say there are two sorts of pricing: monthly subscriptions and pay-as-you-go pricing. Contact us at contact@terotam.com to learn more about TeroTAM's Automotive Maintenance Management software pricing.
How is CMMS software useful for the Automotive Industry?
The Automotive industry significantly relies on the exact measurements and reverse engineering that CMMS are known to provide at a large scale.
How CMMS software can help the Automotive Industry to Meet the Production Demands?
CMMS software allows automotive businesses to better handle influxes of work orders and inquiries from any browser-based device. Managers can also swiftly assign work orders to the correct technician and sign them off with a digital signature. Stay on top of work progress with list-views of open work orders by type, technician, or department as operations grow inside a plant or globally.
How Asset Management helps Automotive Manufacturers?
Automotive manufacturers benefit from asset management in the following ways: 1. Track assets, equipment, shipments, and inventory 2. Comply with safety regulations 3. Automate processes 4. Streamline operations 5. Use mobile and cloud computing 6. Maintain a maintenance schedule 7. Cost-effectiveness
What role does CMMS software play in maintaining compliance in the Automotive Industry?
The new IATF compliance issues can be overcome by adopting a CMMS (computerized maintenance management system) to track, observe, replace, and repair equipment according to IATF regulations.
Testimonial
Paradigm Shift
With an easy to operate system and user-friendly Interface of TeroTAM, we integrated more than 200+ outlets operational within PAN India for 2+ years. This software enabled us to manage almost everything with a centralized dashboard, by sitting in one place, manage priorities and analyze all the key performance indicators with prolonged analytics. We are expecting to use TeroTAM for a long horizon with more advanced upgraded software in the era of growing new technologies.

Parthiban B.
(GM Facilities & Renovations Food & Beverages)
Tata Starbucks Private Limited
Ignited Innovation
TeroTAM has made our work easier & faster starting from complaint request generation to field and till the closer. Easy to upload data and updates, compatibility with multiple languages and lesser human efforts in writing saves a lot of time and energy and helps to produce the perfect data from beginning to end in a most customized manner. It's well received software, perfectly designed to match all our requirements, using satisfactorily with zero complaints for 2+ years.

Vikas A.
(GM Services Hospitality)
Equinox Solutions Limited
Excellent Platform
We have been using the TeroTAM platform for 1 year and we have seen a streamlined approach in our Staff management and Project Management. After we get started with them, our asset management has been upgraded and becoming cost-effective day by day. "Keep it up...Team TeroTAM.

Rohan Patel
(Owner)
Anand Color World
Business with TeroTAM is Super Easy
Starting from Asset Management to Complaint Management, each solution we used, has made our process fluent and flawless. We have remarkably reduced the cost of Inventory management and maintenance management with easy-to-use TeroTAM CMMS software. We experienced superfast tracking and location management with the QR-code scanning technology they offer. All-and-all, it's a one-stop solution for all your business needs. Strongly recommend it to all.

Harsh Chaudhary
(Owner)
Inventrik Enterprise
"It's Good and Useful Tool"
"I've been using this software for 1 year mostly for communication within the project team, task management, and collaboration with our customers. It's really easy to use & maintain, good support, easy to add asset details, cost-effective and flexible!"

Drashti Sharma
(Head of Management)
IT & Software Technology