Why Do You Need Project Management Software?
Managing projects is a difficult task. It's even more difficult if you don't use software or if your work is distributed across too many different tools. It's easy to lose sight of all the moving parts – and even more difficult to keep current. Things start to fall in the cracks at this point. Use a single application to keep track of tasks, communicate easily, and meet deadlines.
TeroTAM's Project Management solution is a tool that will help you plan, organize, and manage the work of your team from beginning to end. Collaboration is another benefit of good project management software. You can organize team tasks so that everyone understands who is responsible for what. Feedback, files, and progress updates can all be shared. Plus, get a full picture of what's going on so teams can focus on the correct tasks at the right time.
Simplified Project Scheduling and Progress Tracking
TeroTAM's Project Management Software is the most elegant and efficient solution for project managers to manage routine work and schedule with simplified communication and work progress tracking. It helps you track the status of all projects and communicate to concerned team members with minimal effort to organize projects smartly.
Maintain a Regular Schedule
Make a list of your objectives and prioritize your work. You can start tasks faster and meet deadlines without having to scramble at the last minute.
Keep Track of Your Progress
Run reports, get real-time status updates, and more. You're aware of what's going on and can address minor difficulties before they become major issues.
Simplified Communication
Keep all of your team's, clients', and vendors' conversations in one location to ensure that everyone is on the same page.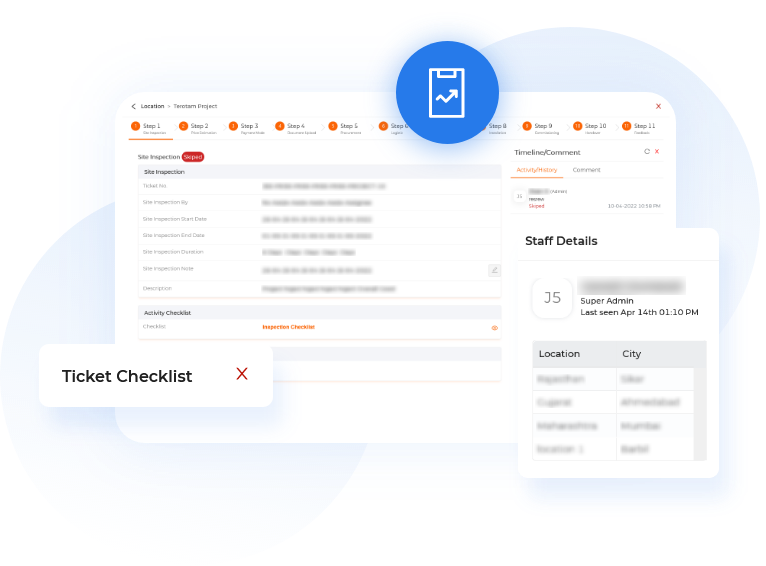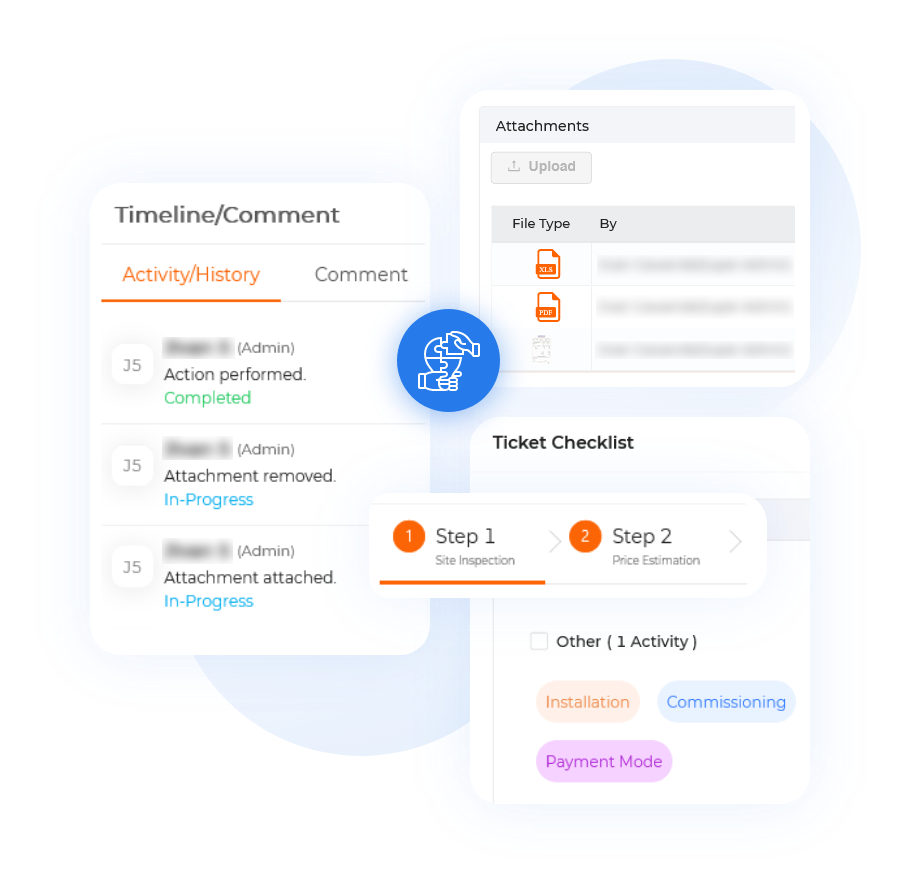 Collaborate Actions with Effortless Ease
Collaborate smartly across teams and concerned stakeholders smartly with the project management solution. Approve assets, give feedback, and make collaboration across departments easier than ever. No more clunky spreadsheets or outdated files.
Dynamic Workflow
No Static Project management workflow. Experience the customized, dynamic flow of project management actions to meet your project management goal as per the necessities and requirements of the project.
Simplified Document Proofing and Approvals
Send and Receive documents with a smart sharing option and proofread it to avoid delayed and tiresome paperwork. Approve it immediately with an authorized digital signature to fast-track the approvals.
Integrate other Solutions Smartly
Integrate the other desired solutions easily to keep pushing the important data and push them back with an update without any hassle through smart integrations.
Precise Procurement Planning and Presidency
Plan your project with accurate procurement and project task presidency with systematic project management software that helps you manage multiple locations with all kinds of logistic supplies when and where needed with right fit technicians and team to keep everything installed in place.
Proficient Procurements at Each Location
Ensure each project location is loaded with the proficient procurement of tools and assets they need around to finish the project as planned and on-time without any delay due to lack of items of production needed.
Ensures Vivacious Logistic Management
Keep every project belongings ready at the project location and make sure the on-time delivery of the parts and products at the needed other project location or at the delivery location with the attractive Logistic Management
Well-Managed Installation
Create and Assign the right person with the Installation task ticket and track the Installation process with real-time updates to ensure the installation happens in such a way that brings the most out of the product or tool as per their desired and planned use.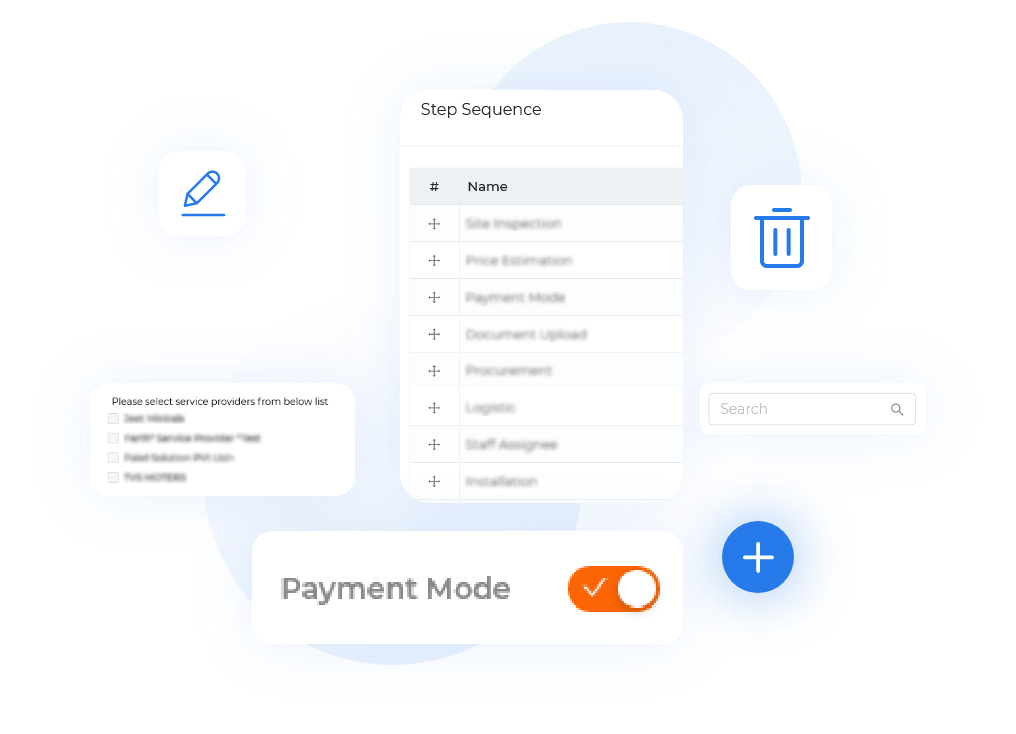 Looking for Project Management Solution? The Solution is Here..!!
Explore the Comprehensive Project Management Software with Super Smart Features
Manage your Projects in a Palm-easy way with Smartphone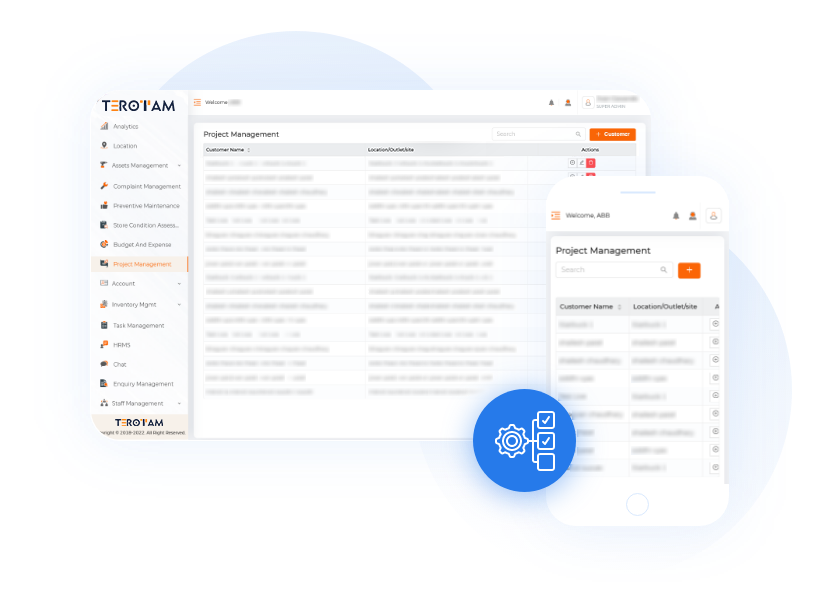 Manage any projects without your Physical presence there with Project Management on Smartphones
With a Smartphone, you may have multi-user access and ability to collaborate with a team from anywhere at any time.
With a Mobile-Friendly User Interface, you can keep track of any project's position on your smartphone.
To avoid missing dates in your hectic work schedules, set Alerts and Reminders for scheduled project task follow-ups.
Change the status of allocated tickets on your mobile device. Keep track of how many actions have been taken on it, as well as what the next action will be and when it will be taken.
Create and share price estimates with the appropriate department using your smartphone.
Uploading project-related documents into the system with Smartphone access is convenient.
Features that help you build Project Management System
Site Inspection
Assign the Different Project Sites to a Dedicated Team Member or a Person to Inspect. Create and Assign Site Inspection Ticket to concerned Team Member, Track the Inspection with Start and End Date, necessary documents and authorize it online when necessary.
Staff Assign
Assign the most eligible staff to the project or a site location from the Project management software and assign the project task tickets to the concerned staff member to keep them updated about what and where they need to perform to finish the project as planned.
Hand Over
With successful completion of the project, handover the project with all the needed details and documents uploaded to get your team ready to prepare reports and analytics for the most accurate information based decision making.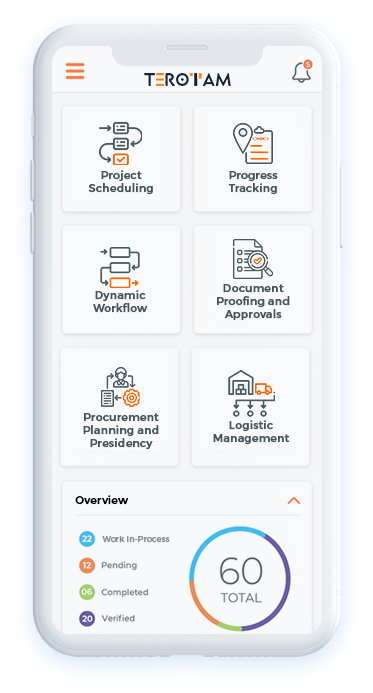 Document Upload
Pour all the necessary information in the system with easy document upload through the system or with a mobile app to keep the team informed about the right information with right documents that make the understanding clear and easy.
Installation
Plan and Perform accurate and timely Installation with the most suitable technician from the team to make it installed the way it performs the best out of it for the objective it brought into the system. Keep track of Installation with dedicated ticket creation and assignment.
Commissioning
Help your best team and best men to get started with the project tasks with all the task related details through commissioning. With Commissioning your team-members stay aware of their works and work-deliverables with their work completion deadlines.
Do you have questions?
The Most common Brain Teaser for Project Management Software What is Project Management Software?
Project management software automates task assignment, project tracking, and resource allocation for businesses. Project managers utilize project management software to plan projects, administer programmes, and track expenses, as well as manage processes, organize activities, collaborate in a shared workspace, and track assignments.
What does Project Management Software do?
Project management software is used to keep track of projects, tasks, and schedules by corporations and individuals. It's a fantastic method to stay organized and keep your team on track.
Who needs Project Management Software?
Any Businesses who have these Five Problematic Symptoms they need the Project Management Software as early as possible:
1. Your Team is not aligned to each other's task
2. No one appears to be aware of what others are up to.
3. You're always pressed for time… and cash & cash equivalents
4. Keeping clients and partners on board is difficult.
5. Instead of making data-driven decisions, you make informed guesses.
Why Do Businesses Use Project Management Software?
Project management software is used by businesses to streamline project management operations. Project management software aids in this by facilitating improved collaboration, budget management, and allowing managers to observe tasks assigned to resources, all of which aid in project tracking across several teams.
How much does Project Management Software costs?
It is entirely dependent on the number of projects, the complexity of the projects, and the features you require to make it tailored for you. Contact us at contact@terotam.com for additional information about pricing.
Testimonial
Paradigm Shift
With an easy to operate system and user-friendly Interface of TeroTAM, we integrated more than 200+ outlets operational within PAN India for 2+ years. This software enabled us to manage almost everything with a centralized dashboard, by sitting in one place, manage priorities and analyze all the key performance indicators with prolonged analytics. We are expecting to use TeroTAM for a long horizon with more advanced upgraded software in the era of growing new technologies.

Parthiban B.
(GM Facilities & Renovations Food & Beverages)
Tata Starbucks Private Limited
Ignited Innovation
TeroTAM has made our work easier & faster starting from complaint request generation to field and till the closer. Easy to upload data and updates, compatibility with multiple languages and lesser human efforts in writing saves a lot of time and energy and helps to produce the perfect data from beginning to end in a most customized manner. It's well received software, perfectly designed to match all our requirements, using satisfactorily with zero complaints for 2+ years.

Vikas A.
(GM Services Hospitality)
Equinox Solutions Limited
Excellent Platform
We have been using the TeroTAM platform for 1 year and we have seen a streamlined approach in our Staff management and Project Management. After we get started with them, our asset management has been upgraded and becoming cost-effective day by day. "Keep it up...Team TeroTAM.

Rohan Patel
(Owner)
Anand Color World
Business with TeroTAM is Super Easy
Starting from Asset Management to Complaint Management, each solution we used, has made our process fluent and flawless. We have remarkably reduced the cost of Inventory management and maintenance management with easy-to-use TeroTAM CMMS software. We experienced superfast tracking and location management with the QR-code scanning technology they offer. All-and-all, it's a one-stop solution for all your business needs. Strongly recommend it to all.

Harsh Chaudhary
(Owner)
Inventrik Enterprise
"It's Good and Useful Tool"
"I've been using this software for 1 year mostly for communication within the project team, task management, and collaboration with our customers. It's really easy to use & maintain, good support, easy to add asset details, cost-effective and flexible!"

Drashti Sharma
(Head of Management)
IT & Software Technology