Why You Need Manufacturing Maintenance Management Software?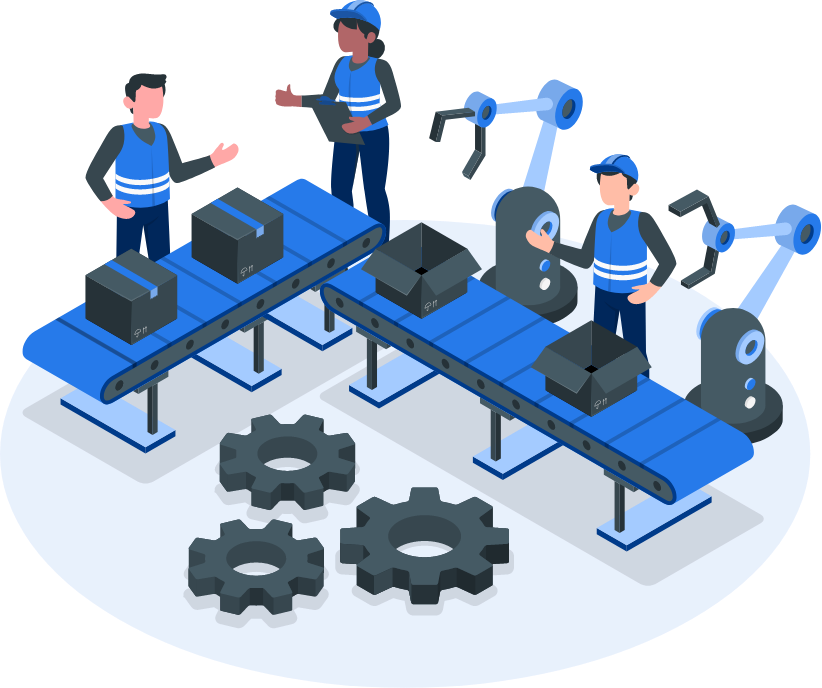 The maintenance department and the manufacturing team are inextricably linked. Assets will break down and create bottlenecks if the production team ignores essential maintenance. On the other hand, if maintenance does not account for the production schedule, assets will become unavailable at inconvenient periods, causing disruptions. While production grows more automated and runs continuously, maintenance teams are challenged with finding time to do maintenance on profit-generating assets without slowing down the manufacturing process.
Manufacturing companies can use TeroTAM's CMMS software to increase asset availability and dependability by scheduling maintenance intelligently. Make detailed preventative maintenance programs for your production assets. Examine the history of equipment repairs to spot recurring problems and make maintenance improvements. Other departments should be informed of the maintenance schedule to ensure that the equipment is ready for use. Stock only the quantity required to meet the demand to save money on inventory.
Capture the Reliable and Relevant Data in Real-time
Data capturing is simple with TeroTAM CMMS for manufacturing. The mobile app allows technicians to enter data straight into the system in real-time. Once it's in the system, everyone on the team will be able to view the changes. Everyone uses the same data, which improves transparency and accountability.
360-degree Control with Accurate Data Management
Our user-friendly platform will give you a complete 360-degree picture of your plant's data updates on a daily basis. Organize your plants with precise information in one central location, send it on to the appropriate person, and keep track of the routing task's progress. Keep track of important dates, components, contracts, forecasts, work orders, and paperwork.
Centralized Performance Tracking
Our software will let you collect data from your monitoring system and organize it. No longer do you have to wait for your monthly reports to make data-driven decisions. In real-time, track the performance of assets, equipment, and workers.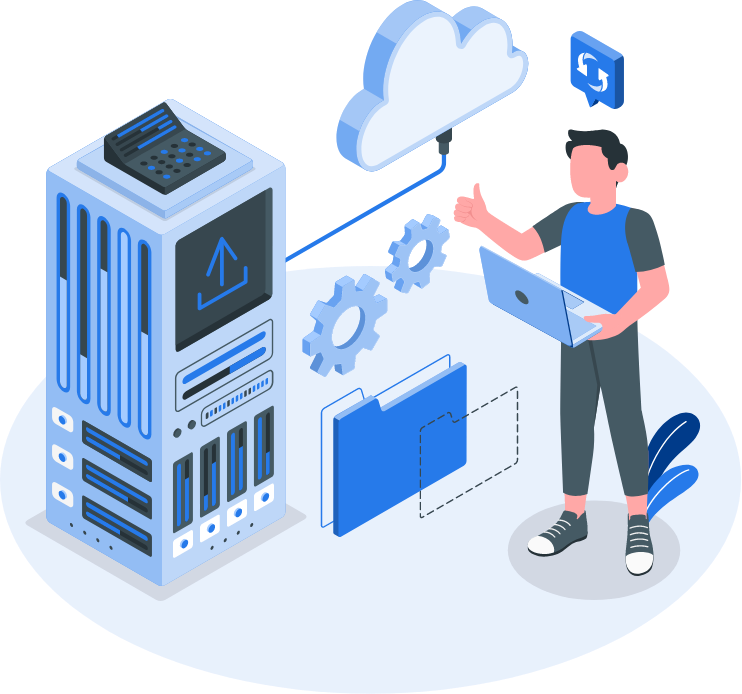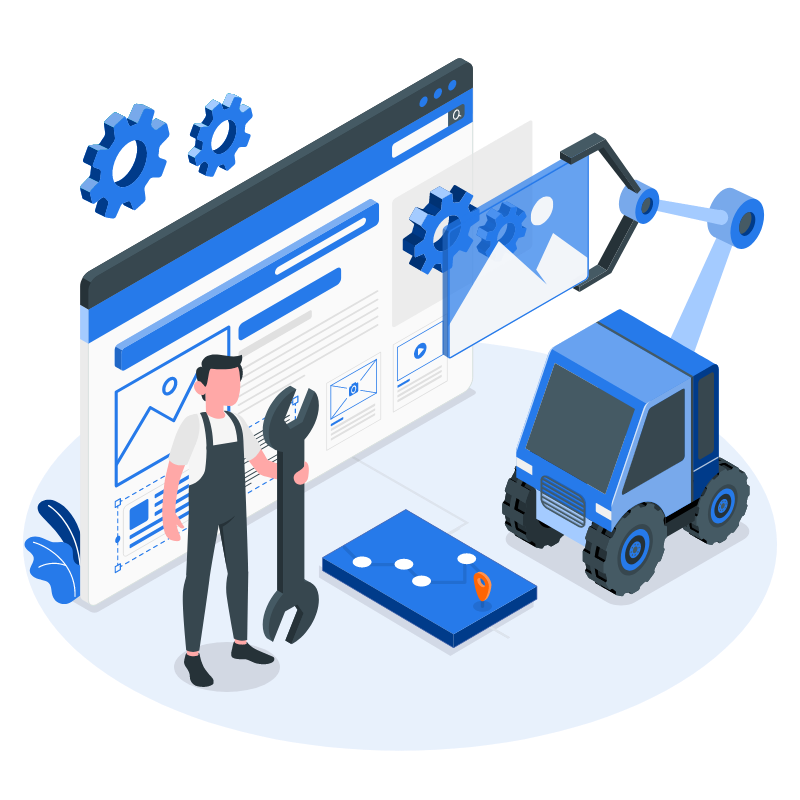 Preventive Maintenance and Equipment Tracking
Our CMMS software assists you in implementing Preventive Maintenance in your manufacturing plants to avoid unplanned downtime for your assets and equipment. Flawless Equipment Tracking keeps you up to date on the state of each piece of equipment you own. Our software can help you set up a maintenance management system that suits your manufacturing needs.
Improved Preventive Maintenance and Work Orders
Our software helps you assist your team in enhancing preventive maintenance, streamlining the work order workflow, and increasing the value of your assets. With improved maintenance practice, enjoy almost zero downtime to boost your productivity with streamlined workflow management.
Track your equipment is a breeze with Barcodes
You will be able to keep track of every movement of your equipment using a contemporary equipment tracking strategy with barcodes. Barcode lets you monitor and record each and every in and out of your equipment with complete details to use the information for better equipment control.
Standardized Inventory Management Process
The Manufacturing and Maintenance department can preserve exact data on inventories and spare parts with our CMMS software. This is especially important when dealing with expensive and hard-to-find inventory materials and parts, as well as the need to keep parts stocked at all of a company's locations. Controlling inventory and spare parts can help you save a lot of money. They may quickly and simply search inventory for the items they need using TeroTAM's CMMS software and have rapid access to them.
Reduced Downtime with Ensured Inventory at all Work Stations
You can reduce downtime by ensuring your team has the parts and materials they need when they need them with inventory control. Set your par levels and have the software notify you when you're running low.
No More Idle Work-force waiting for Inventories
By connecting components and materials with PMs and work orders, you can keep track of inventories automatically. Most importantly, prevent the stress of having operators stand motionless while technicians look for crucial parts.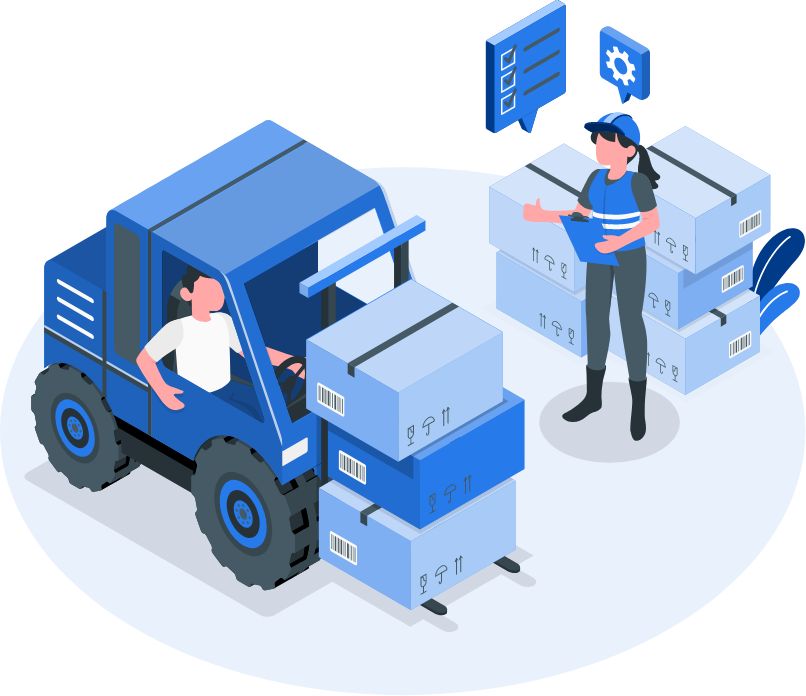 Sky-Rocket your Manufacturing Efficiency with Cloud-based CMMS Software
TeroTAM's CMMS Software Simplifies the Asset Management and Asset Tracking with a Centralized Dashboard
Manage your Manufacturing Business in a Palm-Easy Way with Smartphone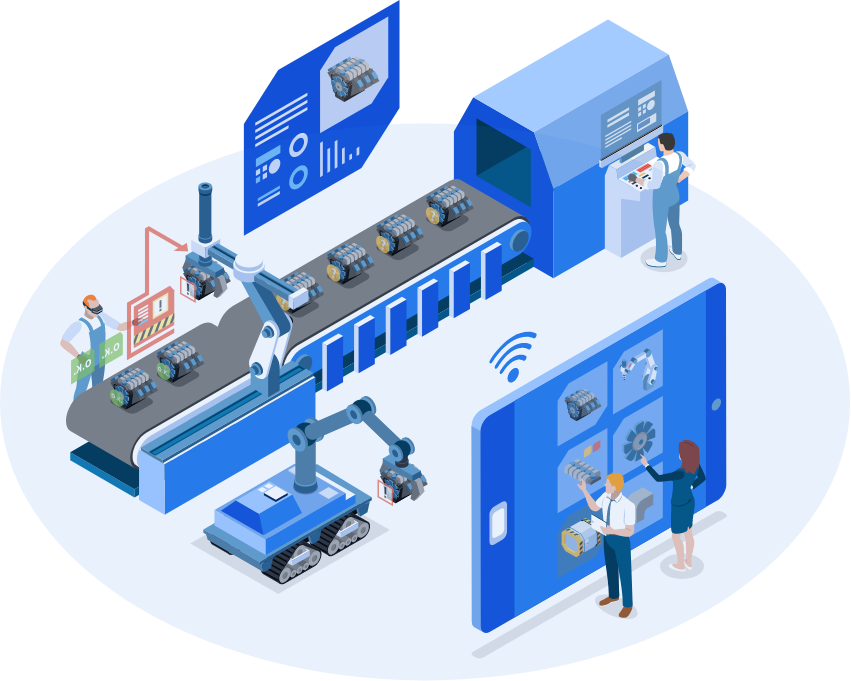 Create your own work request forms and allow guests to submit, Search, Sort, and Monitor requests using their mobile devices.
To avoid workers falling through the gaps, receive a notification when a task is assigned to you.
Keep track of how many parts you've used or how much labor you've done with your phone or tablet.
To lengthen the average lifespan of your assets, manage preventative maintenance of all your assets and equipment from your mobile device.
By scanning the QR code with your mobile device, you can keep track of your assets and see all of the updates on the go, at any time, and from anywhere.
Add photos to work orders and asset records from your camera or image gallery. You can identify issues, prepare for audits, and make clearer notes without breaking a sweat.
Advanced Features of Manufacturing and Maintenance Management Software
Accurate Maintenance Management Checklist
Maintain a customized Maintenance checklist and share it with concerned coworkers to keep them up to date on all of their responsibilities.
Insightful Reports on Maintenance
With built-in CMMS reports, charts, and graphs that cover practically every area of your maintenance program, you can turn raw maintenance data into actionable insights.
Asset Tracking with QR Codes
By providing a specific QR-code to each object, you'll never lose track of an asset from your observation.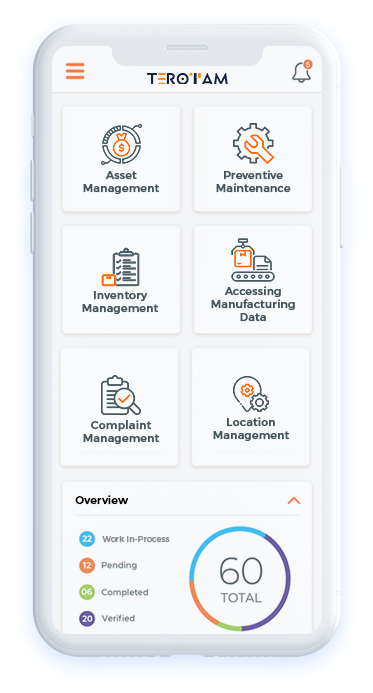 Handcrafted Compliance Checklist
Create a custom-made compliance checklist and share it with concerned technicians or teammates to keep them updated with all the tasks they need to work on.
Multi-location Management
Experience the single-point management of tasks and assets located in different geographic areas, with a smart cloud-based system.
Impactful Inventory Management
Increase productivity, improve stockroom accuracy, and reduce inventory costs with real-time updates on inventory items and continuous tracking
Do you have questions?
Be a master in your domain with our CMMS tech solutions and smart ideas What is the cost of Manufacturing Maintenance Management Software?
Each vendor has its own philosophy when it comes to software pricing, but industry experts say there are two sorts of pricing: monthly subscriptions and pay-as-you-go pricing. Contact us at contact@terotam.com to learn more about TeroTAM's Manufacturing Maintenance Management software pricing.
Is it possible to keep the Maintenance Database and Documentation in one location?
Obviously, in Manufacturing Maintenance Management Software, all databases and paperwork will be stored on a cloud-based system that can be accessed from anywhere at any time.
Why is the Manufacturing Industry in Need of CMMS Software?
To run a successful manufacturing operation, it is necessary to manage a large amount of inventory, vendors, equipment, and assets. They also can't afford any unscheduled downtime because they must fulfill manufacturing schedules and market demand. As a result, CMMS software must manage all assets, inventories, and vendors from a single system and use Preventive Maintenance to avoid unplanned downtime.
What Role does CMMS Software Play in Maintaining Compliance?
CMMS software provides you with the tools you need to keep your equipment and workplace safe, dependable, and compliant. KPIs and data that show compliance are available right away and are simple to report on.
What are the Benefits of using a CMMS in the Manufacturing Industry?
A Computerized Maintenance Management System (CMMS) helps manufacturers plan their operations, eliminates the great majority of unscheduled equipment maintenance, increases output, meets safety and regulatory standards, reduces costs, and responds promptly and comprehensively to emergencies.
Testimonial
Paradigm Shift
With an easy to operate system and user-friendly Interface of TeroTAM, we integrated more than 200+ outlets operational within PAN India for 2+ years. This software enabled us to manage almost everything with a centralized dashboard, by sitting in one place, manage priorities and analyze all the key performance indicators with prolonged analytics. We are expecting to use TeroTAM for a long horizon with more advanced upgraded software in the era of growing new technologies.

Parthiban B.
(GM Facilities & Renovations Food & Beverages)
Tata Starbucks Private Limited
Ignited Innovation
TeroTAM has made our work easier & faster starting from complaint request generation to field and till the closer. Easy to upload data and updates, compatibility with multiple languages and lesser human efforts in writing saves a lot of time and energy and helps to produce the perfect data from beginning to end in a most customized manner. It's well received software, perfectly designed to match all our requirements, using satisfactorily with zero complaints for 2+ years.

Vikas A.
(GM Services Hospitality)
Equinox Solutions Limited
Excellent Platform
We have been using the TeroTAM platform for 1 year and we have seen a streamlined approach in our Staff management and Project Management. After we get started with them, our asset management has been upgraded and becoming cost-effective day by day. "Keep it up...Team TeroTAM.

Rohan Patel
(Owner)
Anand Color World
Business with TeroTAM is Super Easy
Starting from Asset Management to Complaint Management, each solution we used, has made our process fluent and flawless. We have remarkably reduced the cost of Inventory management and maintenance management with easy-to-use TeroTAM CMMS software. We experienced superfast tracking and location management with the QR-code scanning technology they offer. All-and-all, it's a one-stop solution for all your business needs. Strongly recommend it to all.

Harsh Chaudhary
(Owner)
Inventrik Enterprise
"It's Good and Useful Tool"
"I've been using this software for 1 year mostly for communication within the project team, task management, and collaboration with our customers. It's really easy to use & maintain, good support, easy to add asset details, cost-effective and flexible!"

Drashti Sharma
(Head of Management)
IT & Software Technology
Straight from the editor's desk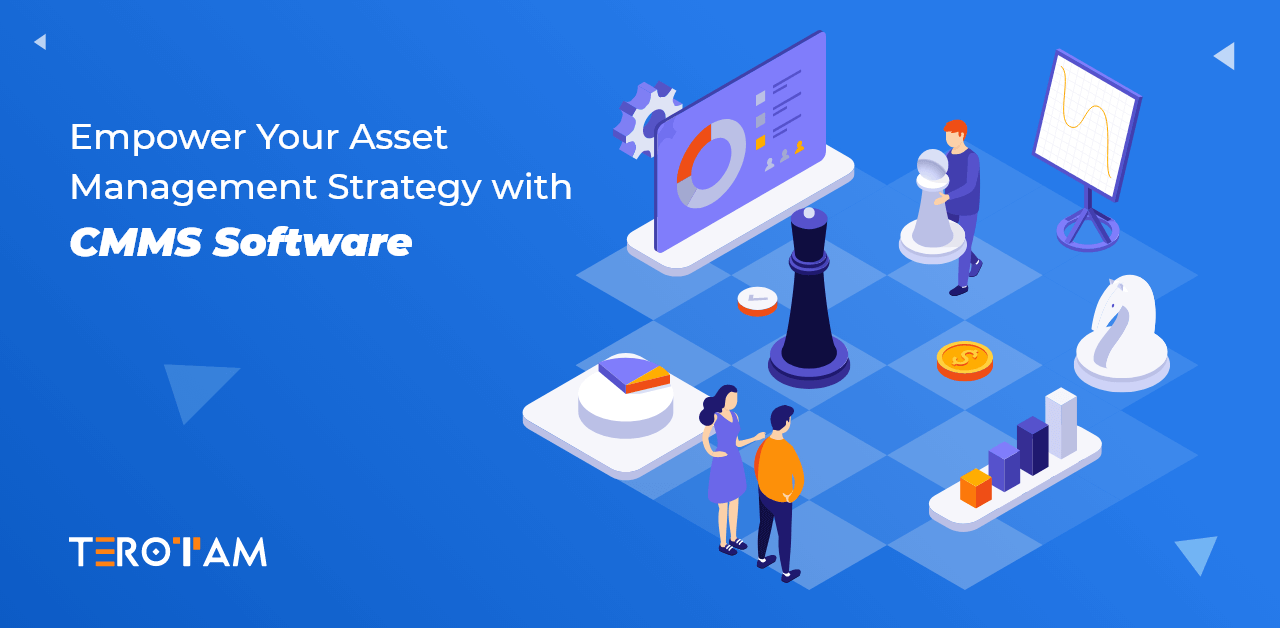 Posted On
Sep 27, 2023
| by
Mahendra Patel
Have you ever pondered over the inner workings of your organization's assets? How well do you really know them? From the factory floor humm...