Why You Need Workflow Management Software?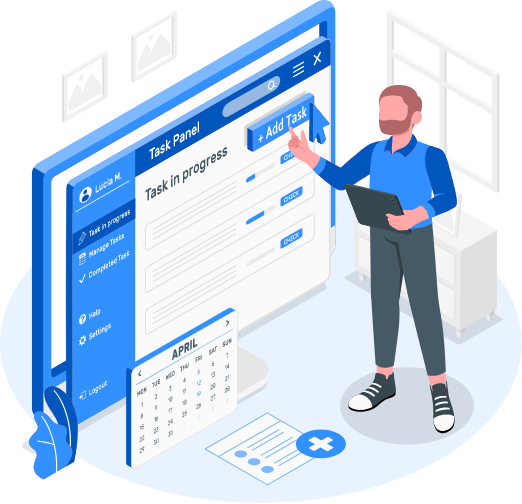 Workflow management software gives you a clear picture of how all of your company's moving pieces interact (or not). Drill down into the individual interactions that make up your broader work processes or zoom out to see the big picture. Identify bottlenecks and automation opportunities. Boost the speed of your operations without putting more pressure on your employees. Instead of slapping the whip, look for efficiency.
Workflow Management makes the organization process aerodynamic and helps the organization prioritize a series of operations based on predetermined circumstances and rules. Workflow management entails assessing processes and mapping out tasks to identify bottlenecks and delays and designing a more effective and streamlined workflow procedure. Workflow Management Software automates the organization and prioritizes a series of operations based on predetermined circumstances and rules.
Streamline your Operational Activities
Consider all the instances where workflow automation can help you save time on recurring work and repetitive chores, from daily task management to approval processes. Experience the smooth and aligned work process with a planned process. Reduce the time spent on repetitive tasks or multiple tasks assigned to many people. Assign the task to the team based on their expertise and efficiency to deliver the result. Eradicate the confused state of mind, make your team clear on their roles and responsibilities, and keep them aligned to the organizational goals.
Standardized Process, and Shared knowledge
Work orders allow you to add instructions and checklists to each work order, ensuring that the team understands how to do the task and does so correctly.
Keep track of crucial information and organize it
Never lose another printed work order. It's all too easy for things to slip through the cracks, and you wind up with more work than you need.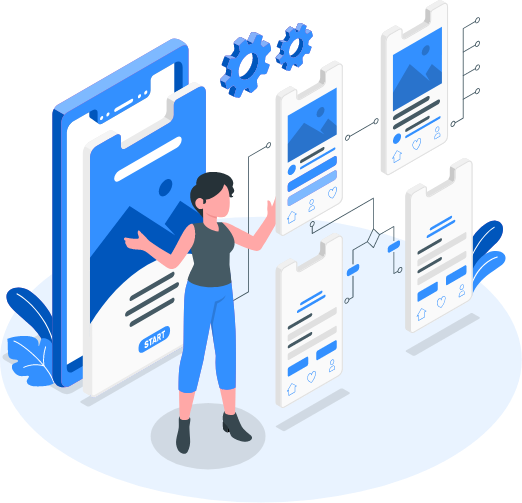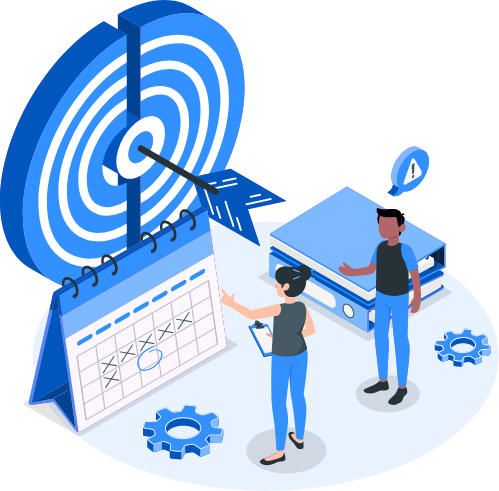 Define Goals and Expectations in advance
Save your Time and Energy from discussing unclear goals. Define all the answers in advance for What exactly are the deliverables? Who is in charge of each piece of work? When does each task have to be completed? Setting goals helps team members understand how their work contributes to the company's goals and operations. Set communication standards in advance, provide everyone clarity on higher-level goals and encourage team engagement to ensure everyone is on the same page.
Work Orders Planning
With the WorkFlow Management solution's clean, simple structure, everything is easy to see and comprehend, and technicians have access to the information they need to work efficiently.
Make work orders and allocate them to others
You may analyze maintenance requests, prioritize work, develop and assign work orders, and watch progress in real-time all from within the platform.
Improved Accountability and Efficiency
It helps you make sure your workflows aren't too complicated. To begin, keep things basic and check in with your stakeholders regularly to make any necessary improvements. Workflow management system reduces errors and eliminates bottlenecks, resulting in increased process efficiency and enhanced accountability, and gives operations more clarity with transparent procedures within the whole organization. Get maximum out of your team and their potential with streamlined efforts and work planning.
Monitor your progress in real-time
In two ways, real-time monitoring saves you money. For one thing, locating and resolving minor difficulties is less expensive than attempting to solve major concerns.
Improve your decision-making by leveraging data
The comprehensive report module crunches all the numbers for you, producing robust reports with easy-to-read graphs and charts, as well as essential facts for making difficult decisions.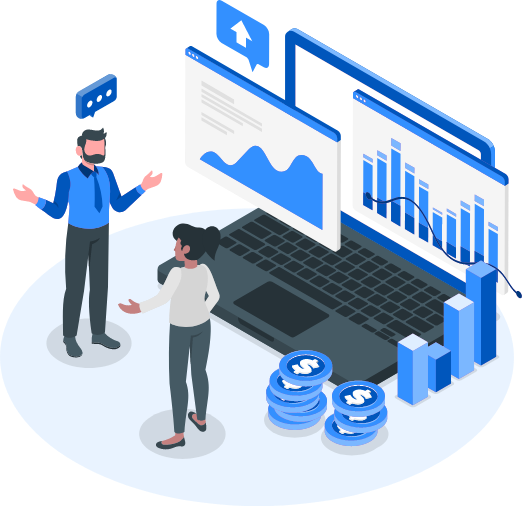 Simplify your Workflow Management System with TeroTAM
Spin your Team Efficiency 360-degree with elegant Workflow Management Software
Manage your WorkFlow in Palm-easy way through Smartphones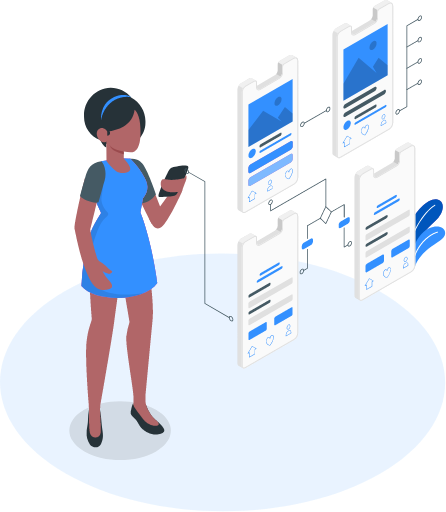 Create, locate, and assign mobile work orders with ease.
Create your own work request forms and let guests use their mobile devices to submit, search, sort, and track requests.
Work orders, assets, and parts may all be found using the search function. Straight from your phone, keep track of how many parts you've used or how much labor you've performed.
To organize work orders by priority, receive push notifications to your mobile device and highlight late work orders via the mobile app.
Workflow Management Platform Features
Zero Coding
Everyone can't do coding. Just Create, Track and Manage your Workflows without any cumbersome coding process.
See Click and Complete
Simplify your routine workflow with 3 steps and an easy process. Just see the Task, Click it and Complete when done from your end.
Stay Updated with Notification, Reminder & Escalation
Set an Alert before 30minutes, 1hour or customized, get Notification on your device, and Escalate the task to the next level when needed.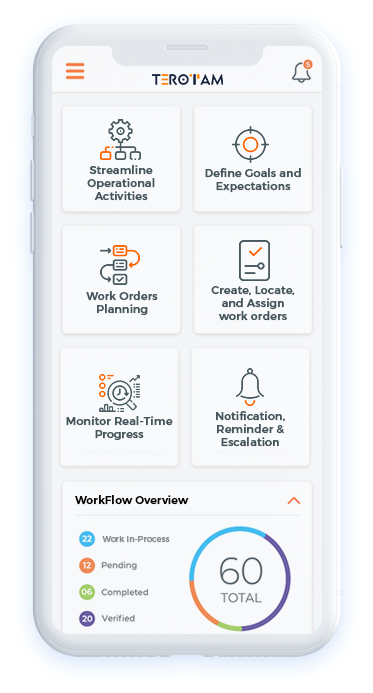 Split anytime into Parallel Workflows
Divide your workflow into multiple workflows and assign them to peers or subordinate teams to speed up the process with their expertise.
Built for Scalability
No limit on User creation and Data capacity. Designed to easily handle growing numbers of users, data volume, and complexity.
Manage the Access based on Roles in Organization
Manage and track the access of important information and files based on the Role of the employee and their limited authority.
Do you have questions?
The Most common Brain Teaser for Workflow Management Solutions. What is Workflow Management Software?
Workflow management software is used to establish, automate, and enhance an organization's business processes in order to increase productivity, minimize errors, and improve efficiency.
How does the WorkFlow Management System work?
A workflow management system (WMS or WfMS) is a software solution that aids in the optimization of ordinary business procedures. Workflow management solutions entail developing a form to hold data and automating a series of activities for the data to follow until it is completely processed.
What is the purpose of WorkFlow Management?
A workflow can show you where simple actions like sending work items from one employee to the next can be automated in a process that requires multiple workers to execute particular tasks in a specific order. Automation makes it simple to examine corporate operations, see patterns, anticipate hazards, and plan for growth.
Why is WorkFlow Management Solution important?
Workflow is vital because it provides you with regular updates on what's going on in your processes, who's participating, and how well your company meets its deadlines.
How does WorkFlow Management work?
Workflow management is concerned with people's labor, but activities can also be automated and carried out by systems — computer software. As a result, workflow management might incorporate system integration in order to communicate data between workflows and other work systems within a company.
Testimonial
Paradigm Shift
With an easy to operate system and user-friendly Interface of TeroTAM, we integrated more than 200+ outlets operational within PAN India for 2+ years. This software enabled us to manage almost everything with a centralized dashboard, by sitting in one place, manage priorities and analyze all the key performance indicators with prolonged analytics. We are expecting to use TeroTAM for a long horizon with more advanced upgraded software in the era of growing new technologies.

Parthiban B.
(GM Facilities & Renovations Food & Beverages)
Tata Starbucks Private Limited
Ignited Innovation
TeroTAM has made our work easier & faster starting from complaint request generation to field and till the closer. Easy to upload data and updates, compatibility with multiple languages and lesser human efforts in writing saves a lot of time and energy and helps to produce the perfect data from beginning to end in a most customized manner. It's well received software, perfectly designed to match all our requirements, using satisfactorily with zero complaints for 2+ years.

Vikas A.
(GM Services Hospitality)
Equinox Solutions Limited
Excellent Platform
We have been using the TeroTAM platform for 1 year and we have seen a streamlined approach in our Staff management and Project Management. After we get started with them, our asset management has been upgraded and becoming cost-effective day by day. "Keep it up...Team TeroTAM.

Rohan Patel
(Owner)
Anand Color World
Business with TeroTAM is Super Easy
Starting from Asset Management to Complaint Management, each solution we used, has made our process fluent and flawless. We have remarkably reduced the cost of Inventory management and maintenance management with easy-to-use TeroTAM CMMS software. We experienced superfast tracking and location management with the QR-code scanning technology they offer. All-and-all, it's a one-stop solution for all your business needs. Strongly recommend it to all.

Harsh Chaudhary
(Owner)
Inventrik Enterprise
"It's Good and Useful Tool"
"I've been using this software for 1 year mostly for communication within the project team, task management, and collaboration with our customers. It's really easy to use & maintain, good support, easy to add asset details, cost-effective and flexible!"

Drashti Sharma
(Head of Management)
IT & Software Technology