Why Do You Need CMMS Software for Educational Institutes?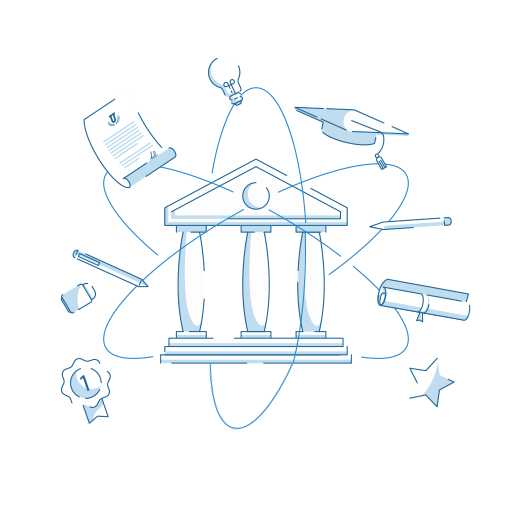 Whether you operate an independent educational center or are affiliated with a public school or university, maintaining the school building effectively and operating the daily staff and student updates, leave and salary management, vendor and inventory updates, workflow operations of the technology, grounds, and equipment at your institute are essential. Your everyday tasks include maximizing efficiency, comprehending the full extent of the facilities and equipment under your control, creating a plan, and lowering the expenses associated with asset and human resource management.
It is simple to plan, schedule, carry out, and record asset tracking, staffing updates, and preventative maintenance with TeroTAM's CMMS software for schools. Maintenance staff can travel with work orders by utilizing mobile work orders. With the help of a streamlined system, all kinds of recurring but necessary updates can be managed from a centralized dashboard. It can be anything within the educational institute, seamlessly managed on your computer or even on your smartphone. All you need is up-to-date school management with the most desired and easy-to-use solution for all.
Efficient Asset and Inventory Management
Schools are organizations that need to handle a lot of assets and need to hold the bulk of inventories to carry out their day-to-day operations. A well-structured CMMS software for Education institutes can solve all asset management problems with accuracy. Assets can be properly recorded and tracked based on their categories and their allotment to specific departments can be managed with ease. Also, it can help to understand the inventory requirements, how much and when to order can be managed with systematic data analytics.
Systematic Inventory Management
All the necessary inventories like papers, chalk-sticks, board markers, whiteboards, benches, tables, the list can go on. All these can be recorded when comes in and are issued and based on accurate data their EOQs can be managed to lower the costs.
Asset Information on your Finger Tip
Any School asset information can be easily sourced from the School asset management software. It can produce the data from the day asset comes in to go out and during that time, how many times are issued to which people in the organization.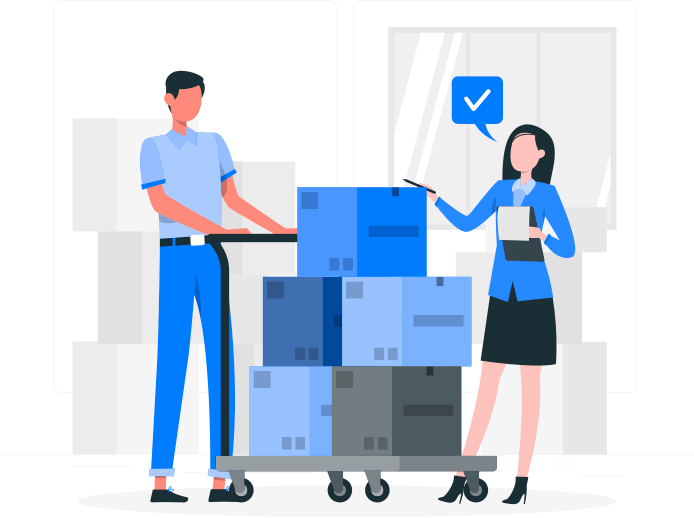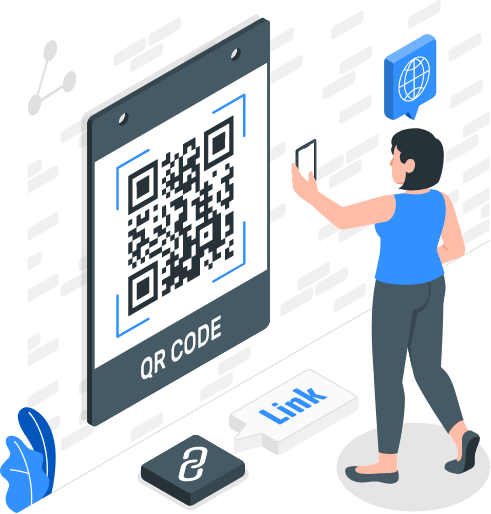 Asset and Issue Tracking
Schools have many tiny assets and a high number of frequent visitors so the chances of theft can be higher. Also, deterioration and obsolescence can be major issues if assets are not tracked on time. On the other side, a school always deals with a bunch of issues related to students, staff, vendors, assets, complaints, etc. All these issues need to be tracked systematically to keep all the stakeholders satisfied and keep the organization stable and growing.
Keep Close Watch on Assets with QR codes and RFID
From your smartphone or tablet keep tracking the assets' movement using the latest tracking technology like QR codes and RFID tags by assigning it to each specific asset and relevant asset categories. Keep eye on every single movement of assets.
Issue Management System to Fast-track the Solution
Every school deals with lots of issues in management and complaints whether internal or external. A proper ticket management system will let you create the ticket, assign it to the right person, track the process and take corrective action on their solution.
Be Progressive with Preventive Maintenance
Without a clear understanding of the scheduled tasks and how they relate to one another on the calendar, planning is difficult. With simple-to-read dashboards, school maintenance software makes it simple to plan out your entire business. You may quickly adjust your schedule by dragging and dropping assignments to new dates. You never have to worry about anyone losing the loop because everyone is using the same data sets.
Plan Advanced School Maintenance
The best approach to maintenance is to do it before the need arises. Plan and Practice school maintenance in advance with preventive maintenance. Keep your school safe and secure with the most progressive preventive maintenance system.
Keep Everyone in Loop with Central Database
Seamlessly make changes in your schedule and keep the relevant team informed in real time through centralized maintenance workflow data sets. Assign and Allocate the needed maintenance modules and equipment for faster yet accurate maintenance.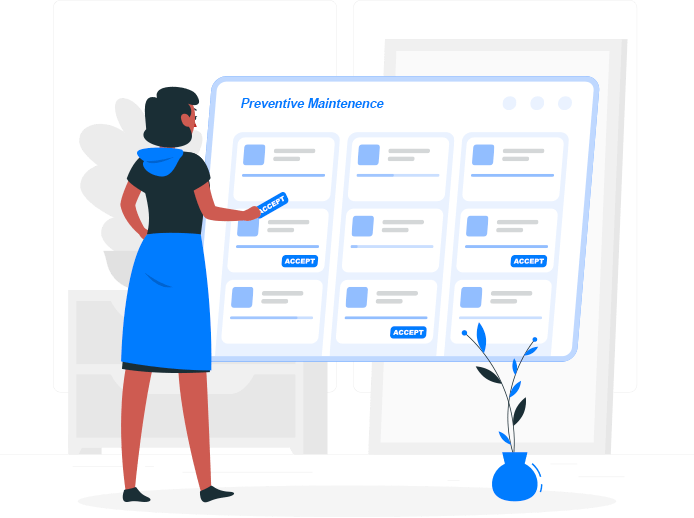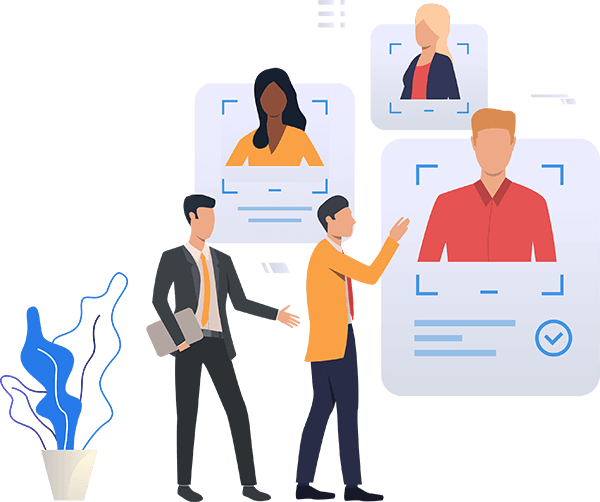 Manage your School Staffing Task with HRMS
Staff Management and day-to-day tasks related to staff need to be managed with greater accuracy to make sure that every needed staff is present at their jobs and doing the allocated tasks. Managing their attendance, tasks, leaves, etc can be easily managed with the HRMS module of the CMMS software for streamlined staffing solutions.
Manage Staff Records
Get all the required information about your staff from the staffing module. The number of Teachers, Administrative staff, Cleaning staff, and outside vendors and their important information can be sourced effortlessly from the HRMS module.
Manage Attendance, Leaves, and other Payroll Issues
Managing the staff's attendance from the online portal for the flawless system, online leave form and pay-roll systems with the HRMS tool can streamline the management of such a huge staff. All tasks related to HR can be accurately performed with ease.
Save Time, Save Money and Invest in Student's Bright Future
Keep your resources and energy focused on students and education. Leave the School Asset Management on us. From work order management to preventative maintenance, we simplify your institution's day-to-day operations
Manage your School Assets in a Palm-Easy way with Smartphone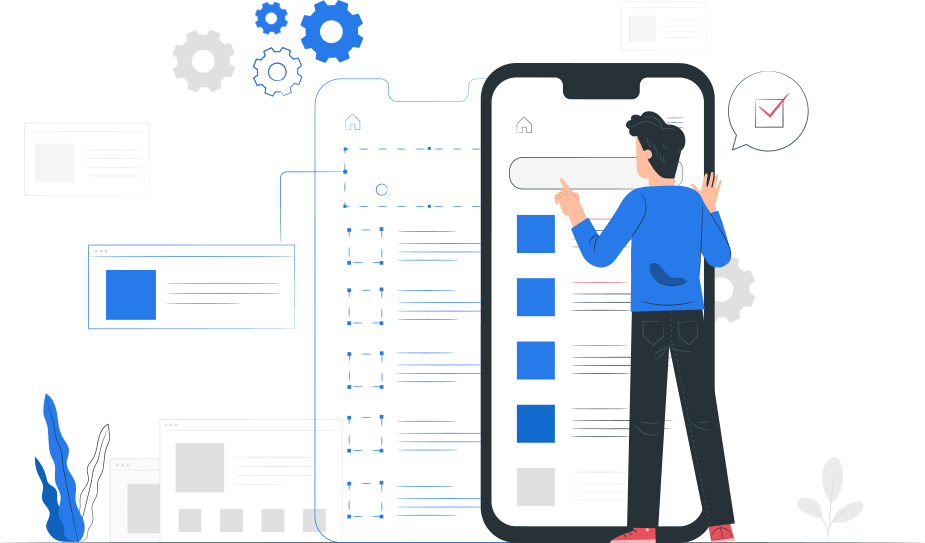 Manage Attendance, Leave applications, and approvals anytime from your Smartphones.
Approve, Assign and Prioritize the Work Orders from mobile to reach and finish tasks on deadlines.
Communicate and attach the necessary documents and notice to update teachers and admin staff about their allocated tasks.
Manage the Book issuance and re-collection notices through mobile for better library management.
Advanced Features of School Management System:
Work Orders Creation
Create Work orders based on maintenance requests and assign them to the relevant technician for quick action.
Seamless Staff Management
Apply or Approve staff leaves, share pay slips and keep them updated about any HR policies and notifications on their smartphones.
Centralized Communication
Communicate with the relevant team members through a centralized chat platform and share updates with images and documents.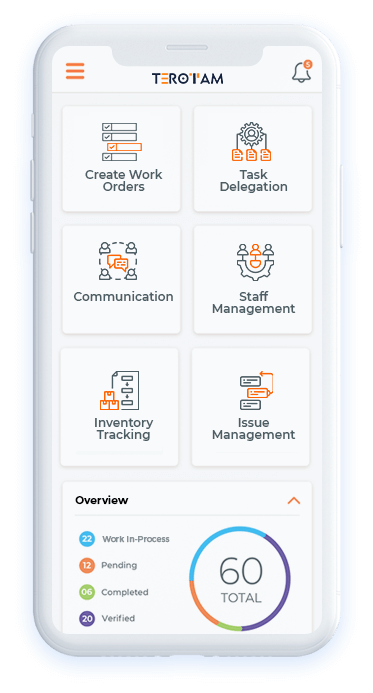 Task Delegation
Delegate the routine tasks with priority and the necessary instruction for better implementation of the task.
Inventory Tracking
Keep track of all valuable inventories that can be small and easily misused or theft with QR code and RFID tags and cut down inventory costs.
Complaint Management
Raise and Track complaints with advanced issue management through the ticketing system. Assign it to the best of the team.
Frequently Asked Questions: What is the Use of the School Management System?
The school management solutions have a favorable effect on the administration, non-educational employees, parents, teachers, and students. It can achieve this by taking on the weight of repetitive chores and procedures and lowering it, while also streamlining communication and work through the use of intuitive features.
What is the best maintenance management software for Educational Institutes?
Every educational institute has its maintenance management challenges and hence they need respective features in their maintenance management software. You can't simply rely on any top-listed software. You must need to assess and analyze the need and features the software is offering and find the best fit between both.
To know what features and benefits we offer in our School Management Software, reach us at contact@terotam.com.
How does TeroTAM's CMMS Software for Educational Institute work
TeroTAM's school management solutions have a favorable effect on the administration, non-educational employees, parents, teachers, and students. It can achieve this by taking on the weight of repetitive chores and procedures and lowering it, while also streamlining communication and work through the use of intuitive features.
What are the essential features of School Management Software?
There can be many features that fall into the essential feature category when we talk about School Management Software. Let's check a few most important out of that.
Student Information
Teaching and Non-teaching Staff Management
Attendance Management
Fee Management System
Admission Management
Transport Management
Library Asset Management
Digital Asset Tracking
Work order Management
Preventive Maintenance Management
Facility and Event Scheduling
Is it possible to manage purchase requests from this Software?
Absolutely. You can manage all the purchase requests from the Vendor management solution within TeroTAM's CMMS software.
Is it possible to track the asset in Real-time?
Absolutely. You can manage all the purchase requests from the Vendor management solution within TeroTAM's CMMS software.
Testimonial
Paradigm Shift
With an easy to operate system and user-friendly Interface of TeroTAM, we integrated more than 200+ outlets operational within PAN India for 2+ years. This software enabled us to manage almost everything with a centralized dashboard, by sitting in one place, manage priorities and analyze all the key performance indicators with prolonged analytics. We are expecting to use TeroTAM for a long horizon with more advanced upgraded software in the era of growing new technologies.

Parthiban B.
(GM Facilities & Renovations Food & Beverages)
Tata Starbucks Private Limited
Ignited Innovation
TeroTAM has made our work easier & faster starting from complaint request generation to field and till the closer. Easy to upload data and updates, compatibility with multiple languages and lesser human efforts in writing saves a lot of time and energy and helps to produce the perfect data from beginning to end in a most customized manner. It's well received software, perfectly designed to match all our requirements, using satisfactorily with zero complaints for 2+ years.

Vikas A.
(GM Services Hospitality)
Equinox Solutions Limited
Excellent Platform
We have been using the TeroTAM platform for 1 year and we have seen a streamlined approach in our Staff management and Project Management. After we get started with them, our asset management has been upgraded and becoming cost-effective day by day. "Keep it up...Team TeroTAM.

Rohan Patel
(Owner)
Anand Color World
Business with TeroTAM is Super Easy
Starting from Asset Management to Complaint Management, each solution we used, has made our process fluent and flawless. We have remarkably reduced the cost of Inventory management and maintenance management with easy-to-use TeroTAM CMMS software. We experienced superfast tracking and location management with the QR-code scanning technology they offer. All-and-all, it's a one-stop solution for all your business needs. Strongly recommend it to all.

Harsh Chaudhary
(Owner)
Inventrik Enterprise
"It's Good and Useful Tool"
"I've been using this software for 1 year mostly for communication within the project team, task management, and collaboration with our customers. It's really easy to use & maintain, good support, easy to add asset details, cost-effective and flexible!"

Drashti Sharma
(Head of Management)
IT & Software Technology