Why Do You Need CMMS for Restaurants?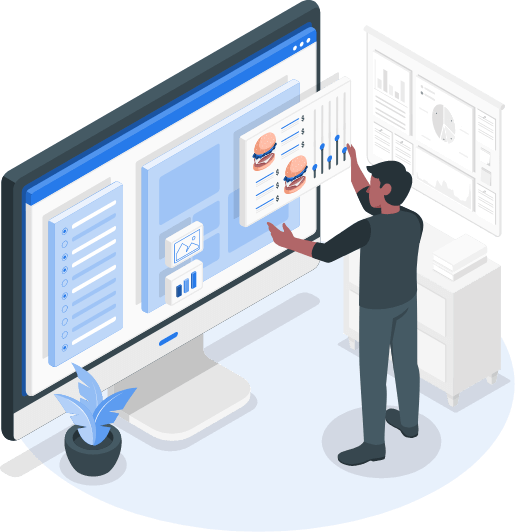 Restaurant business is not only about taste-buds and culinary delight, it's moveover that with ambiances, services and other facilities that makes the place happening and noteworthy. And this is where effective management of resources, maintenance, and operations is crucial for success. In such a case, the Computerized Maintenance Management System (CMMS) software plays a pivotal role. CMMS software helps streamline and centralize maintenance tasks, making it easier to manage the kitchen equipment maintenance, HVAC systems, refrigeration units, and more.
With CMMS, restaurant and cafe owners and their managers can schedule routine maintenance, track equipment performance, and receive alerts for preventive actions, ensuring that critical appliances are in optimal working condition. This preventive approach not only reduces downtime but also minimizes the risk of sudden equipment failures that can disrupt service and impact customer satisfaction. Restaurants can track maintenance expenses, plan budgets more effectively, and reduce unnecessary spending on emergency repairs. The ability to generate maintenance reports and analyze historical data helps restaurants make data-driven decisions, optimize resource allocation, and improve overall operational performance.
Enhanced Restaurant Operations
Elevate your restaurant's operational efficiency with our integrated platform. Easily manage the entire service lifecycle of your equipment and machinery, visualize critical data, and empower technicians with comprehensive asset information, enhancing their performance and boosting your first-time fix rate.
Effortless Asset Management
Seamlessly oversee the entire lifecycle of your Assets, equipment and machinery, saving time and resources.
Clarity with Data-driven Visualization
Get a clear, visual grasp of assets, service activities, warranties, and contracts to make informed decisions.
Empower Your Technicians
Equip your technicians with in-depth asset data and historical service records, ensuring swift issue resolution and elevating overall performance.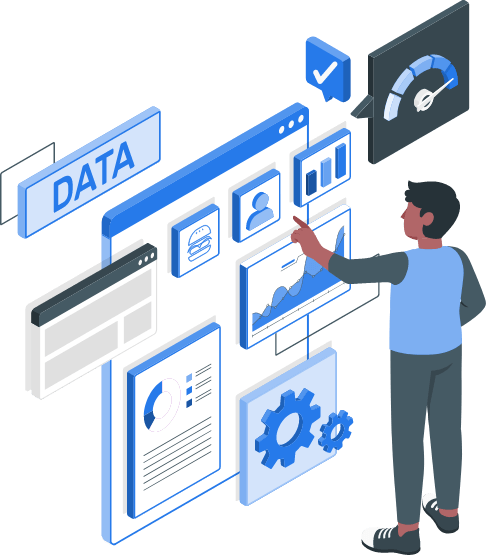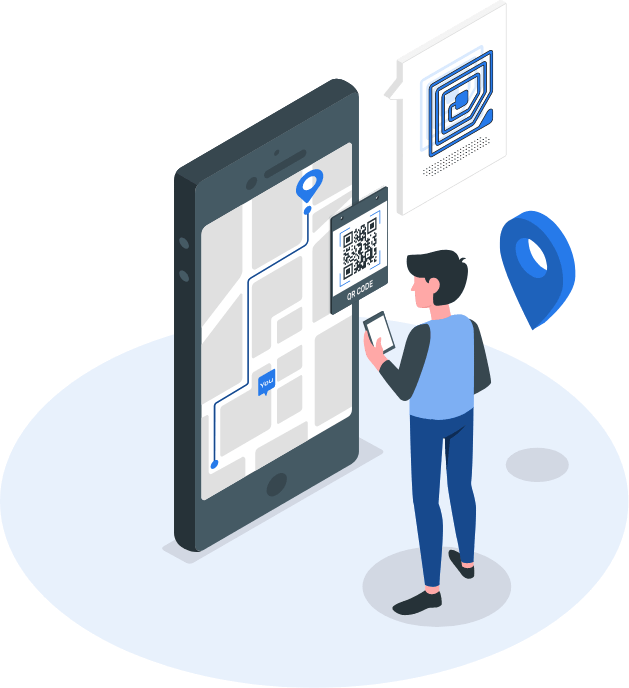 Restaurant Assets Tracking with QR Codes
Revolutionize your restaurant's asset management with state-of-the-art asset tracking technologies like QR codes and RFID Tags. Experience greater control and efficiency as you effortlessly manage, monitor, locate, and maintain all your essential restaurant equipment, optimized asset utilization while ensuring accountability.
Maximize Asset Visibility
Easily track and locate restaurant equipment using QR codes and RFID tags, reducing downtime and enhancing productivity.
Optimize Inventory
Keep inventory levels in check by accurately tracking stock using QR codes and RFID tags, preventing overstocking or understocking of essential restaurant supplies.
Streamline Audits
Simplify asset audits and financial reporting with precise asset tracking, ensuring that your restaurant's financial records remain accurate and compliant.
Restaurant Facilities Management & Equipment Maintenance
Elevate your restaurant's and cafe's operational and aesthetic efficiency with smart solutions. Allow your business to plan, perform and prevent the optimized equipment and facilities, ensuring a superior dining experience for your patrons while minimizing disruptions.
Preventive Maintenance Scheduling
Efficiently schedule and oversee routine maintenance tasks, reducing equipment downtime and extending their service life with enhanced preventive approach.
Real-time Issue Alerts
Receive immediate alerts and notifications for equipment failures or issues, enabling prompt action to prevent bad customer experience and any potential revenue loss.
Vendor Integration
Streamline management and communication with vendors and maintenance staff for quicker issue resolution and improved asset management collaboration.
Ready to Transform Restaurant Maintenance Challenges into Opportunities?
It's Time to Take the First Step Towards Maintenance Brilliance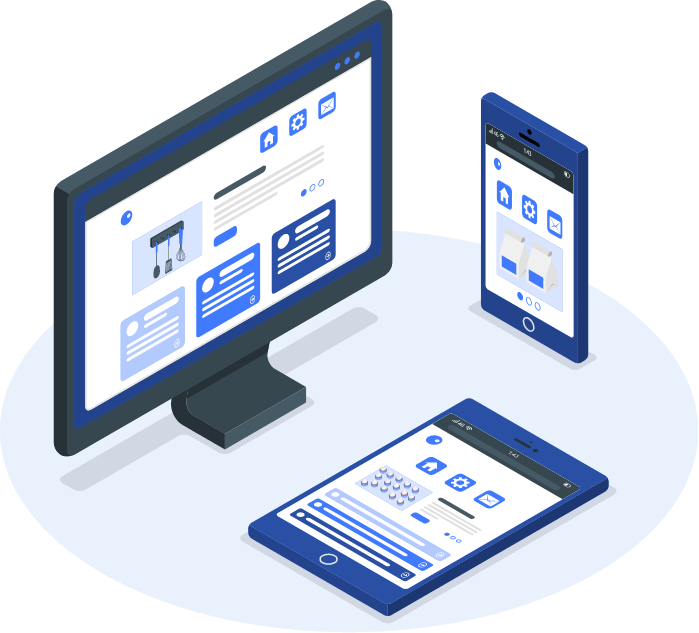 Manage Your Restaurant in a Palm-Easy Way
Intuitive mobile app interface designed for restaurant staff and maintenance teams to easily access and interact with the software.
Receive instant alerts, updates, and notifications on mobile devices for maintenance requests, equipment issues, and scheduling changes.
Use QR code scanning on the mobile app to track and locate restaurant assets, improving asset management and reducing loss.
Easily attach photos, documents, and notes to work orders and asset records directly from the mobile app for enhanced documentation and communication.
Advanced Features of Restaurant CMMS Platform
Seamless Staff Management
Effortlessly handle employee scheduling, attendance tracking, and performance evaluation all in one place. No more paperwork Just embrace digital approach.
Dedicated Delegation of Tasks
Assign task responsibilities with ease, track progress, and ensure that your team stays on top of their duties to increase efficiency and reduce errors with dedicated task delegation.
Smart Access with Smartphones
Empower your control with smart access through smartphones, allowing you to monitor real-time data, check reports, and make critical decisions on the go.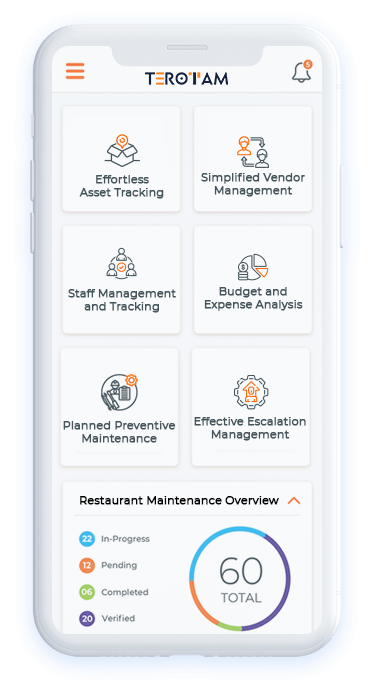 Complaint & Escalation Management
Enhance customer satisfaction by effectively managing complaints and escalate to the next level and establish a system to record, investigate, and resolve customer issues promptly.
Centralized Communication
Streamline communication with centralized messaging to coordinate effortlessly with your staff, whether it's regarding menu changes, special orders, or emergencies.
Dedicated Support
From troubleshooting technical issues to providing guidance on software optimization a team of experts ready to assist you whenever you need it.
Do you have questions?
We know the most obvious doubts one has in mind while thinking of Asset Management Solution. Check out FAQs and unravel your doubts. What is Restaurant Maintenance Software?
Restaurant Maintenance Software is a specialized digital solution designed to help restaurants efficiently manage and streamline their maintenance operations. It assists in tasks such as scheduling maintenance, handling service requests, tracking equipment performance, and optimizing overall maintenance processes.
How does this software help in scheduling and managing maintenance tasks?
Restaurant Maintenance Software allows users to schedule routine maintenance tasks, assign them to the appropriate personnel, and monitor their progress. It helps in organizing maintenance activities efficiently and ensures tasks are completed on time.
Is Restaurant Maintenance Software accessible on mobile devices?
Yes, most Restaurant Maintenance Software is designed to be mobile-friendly, enabling users to access it on smartphones and tablets. This feature ensures that field staff can manage tasks and receive updates while on the move.
Does your software integrate with other restaurant management systems?
Many software solutions offer integration capabilities with other restaurant management systems, including inventory management, point-of-sale (POS), and asset tracking systems. This integration streamlines data sharing and enhances overall restaurant operations.
Testimonial
Paradigm Shift
With an easy to operate system and user-friendly Interface of TeroTAM, we integrated more than 200+ outlets operational within PAN India for 2+ years. This software enabled us to manage almost everything with a centralized dashboard, by sitting in one place, manage priorities and analyze all the key performance indicators with prolonged analytics. We are expecting to use TeroTAM for a long horizon with more advanced upgraded software in the era of growing new technologies.

Parthiban B.
(GM Facilities & Renovations Food & Beverages)
Tata Starbucks Private Limited
Ignited Innovation
TeroTAM has made our work easier & faster starting from complaint request generation to field and till the closer. Easy to upload data and updates, compatibility with multiple languages and lesser human efforts in writing saves a lot of time and energy and helps to produce the perfect data from beginning to end in a most customized manner. It's well received software, perfectly designed to match all our requirements, using satisfactorily with zero complaints for 2+ years.

Vikas A.
(GM Services Hospitality)
Equinox Solutions Limited
Excellent Platform
We have been using the TeroTAM platform for 1 year and we have seen a streamlined approach in our Staff management and Project Management. After we get started with them, our asset management has been upgraded and becoming cost-effective day by day. "Keep it up...Team TeroTAM.

Rohan Patel
(Owner)
Anand Color World
Business with TeroTAM is Super Easy
Starting from Asset Management to Complaint Management, each solution we used, has made our process fluent and flawless. We have remarkably reduced the cost of Inventory management and maintenance management with easy-to-use TeroTAM CMMS software. We experienced superfast tracking and location management with the QR-code scanning technology they offer. All-and-all, it's a one-stop solution for all your business needs. Strongly recommend it to all.

Harsh Chaudhary
(Owner)
Inventrik Enterprise
"It's Good and Useful Tool"
"I've been using this software for 1 year mostly for communication within the project team, task management, and collaboration with our customers. It's really easy to use & maintain, good support, easy to add asset details, cost-effective and flexible!"

Drashti Sharma
(Head of Management)
IT & Software Technology
Resources to Restaurant Maintenance Management you may like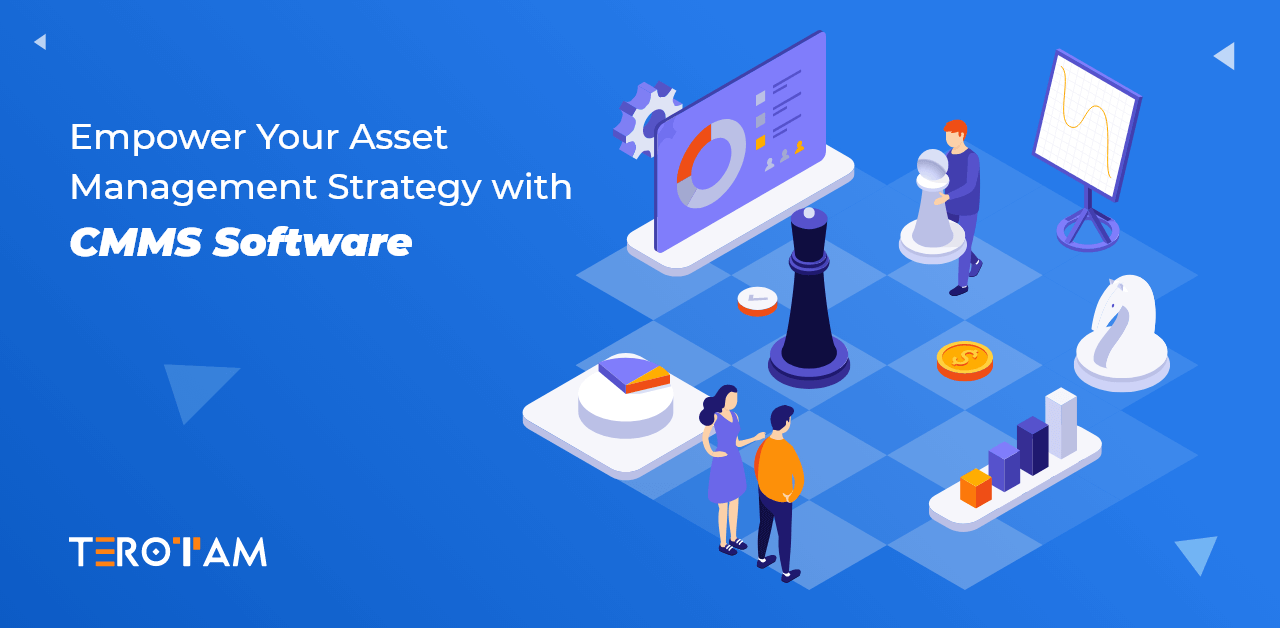 Posted On
Sep 27, 2023
| by
Mahendra Patel
Have you ever pondered over the inner workings of your organization's assets? How well do you really know them? From the factory floor humm...