Why Do You Need CMMS Software for Chemical Industry?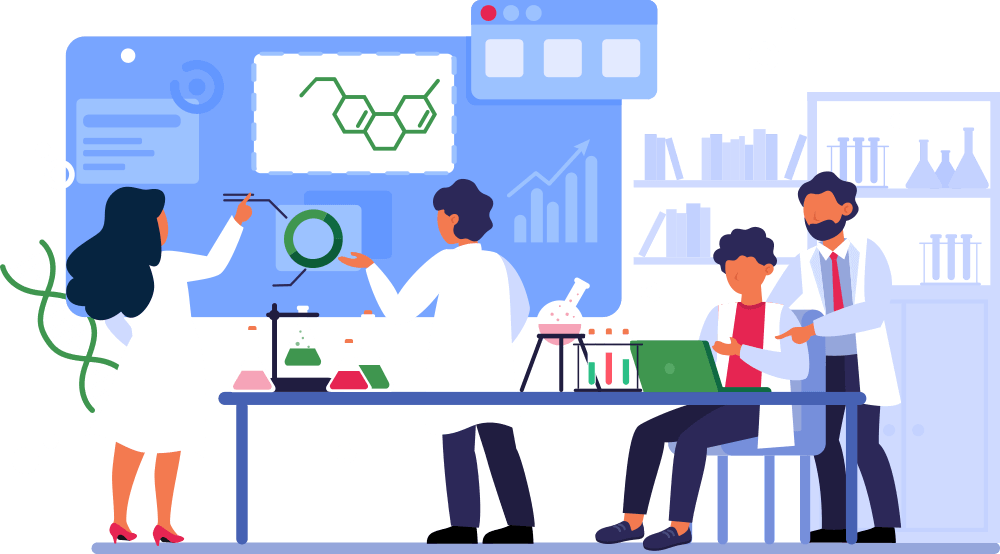 Nearly every element of our lives—including the food we consume, the clothes we wear, our health and hygiene, and our environment—is impacted by the chemical industry. A highly reliable set of tools functioning in a well-regulated and monitored environment are necessary for safe chemical manufacture. Even little changes in temperature, moisture content, pH, and other factors can lead to the production of new compounds with unique properties, some of which may be seriously dangerous. Stable production, as well as the health and safety of individuals working in the chemical manufacturing industry, depend on effective maintenance.
Chemical firms now have a consolidated platform for recording asset data and maintenance tasks to cut down on downtime thanks to TeroTAM CMMS software. In order to establish maintenance methods to stop further failure, asset tracking features can help you understand why equipment malfunctions. You may make unique maintenance plans for every asset in your organization using comprehensive preventive maintenance scheduling tools. By monitoring asset management key performance indicators (KPIs) and other metrics, maintenance reports assist you in making knowledgeable maintenance management decisions.
Accurate Asset Data Management and Monitoring
Utilizing TeroTAM CMMS for Chemical Industry makes data collection straightforward. Technicians can enter data directly into the system in real-time thanks to the CMMS software's mobile friendliness. Everyone on the team will be able to see the modifications after it is entered into the system. Since everyone utilizes the same information, accountability and openness are improved.
360-degree Control on Asset Information
Our easy-to-use software will provide you with a complete 360-degree view of your chemical plant's data updates daily. Put all of your plants' precise information in one place, transmit it to the right person, and monitor the routing task's development.
Real-Time Performance Tracking
You may manage and collect data from your monitoring system using our software. Making data-driven judgments doesn't require you to wait for your monthly reports any longer. Monitor the efficiency of your people, equipment, and resources in real-time.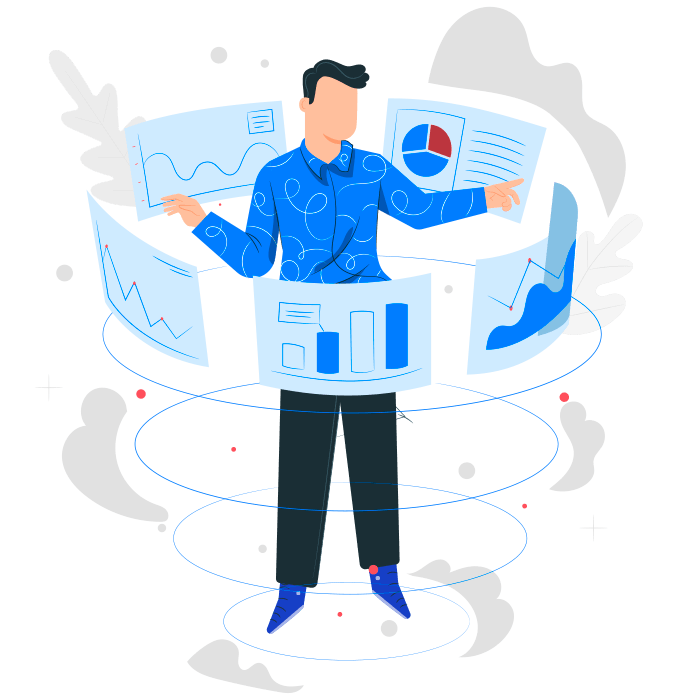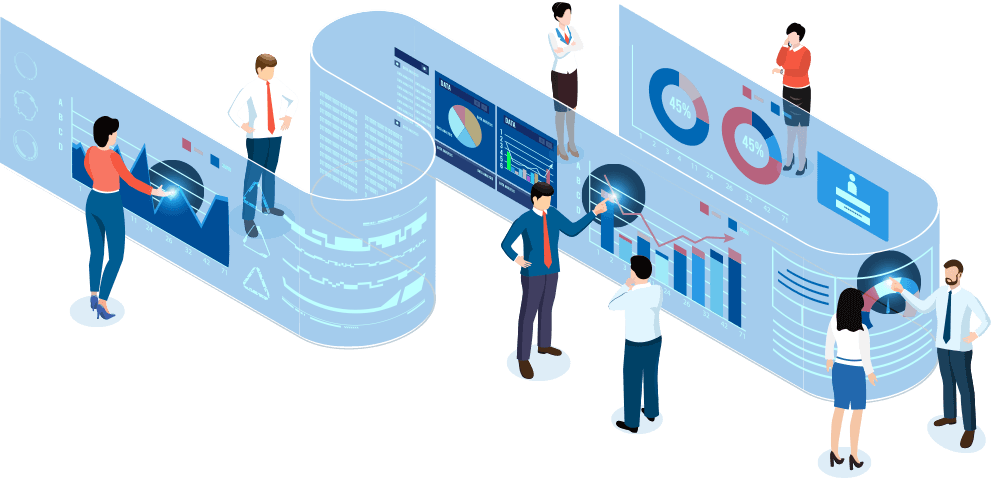 Standardized Work Order Management
Administrators in chemical plants can assign the right people to the right jobs using our CMMS software. This consists of manual or automated work orders for technicians performing plant maintenance. The technicians can then be notified automatically of any new work orders. They can change a job's status, add comments, and mark tasks as finished using the CMMS.
Outstanding Operational Effectiveness
Efficiency in Chemical plants is directly attached to Work Order Management. In-house operational efficiency is ensured by effective work order administration, which maintains all the work immaculately arranged. It keeps the workflow smooth and streamlined and ensured ongoing operations.
Increased Output and Employee Satisfaction
With no latency, unexpected stoppages, or unforeseen priority, a well-managed work order maintains productivity and staff morale at a high level. Employees know what they are supposed to do and how to do it. There is no scope for confusion and work dilemmas that stops them to perform.
Methodical Preventive Maintenance Approach
To prevent unplanned downtime for your assets and equipment, our CMMS software helps you execute preventive maintenance in your chemical plants. Your knowledge of the condition of each piece of equipment you own is kept current by Flawless Equipment Tracking. Our software can assist you in establishing a maintenance management system that meets the demands of your chemical industry organization.
Enhanced Equipment Uptime and Workflow Management
With the aid of our software, you can support your team in improving preventative maintenance, optimizing the workflow for work orders, and raising the asset value. Enjoy nearly zero downtime thanks to updated maintenance procedures, which will increase your productivity through better workflow administration.
Advanced Equipment Tracking with QR Codes
A modern equipment tracking method using QR codes will allow you to monitor every movement of your equipment. The ability to track and record every piece of equipment entering and leaving your possession with full details using a barcode enables you to improve equipment control.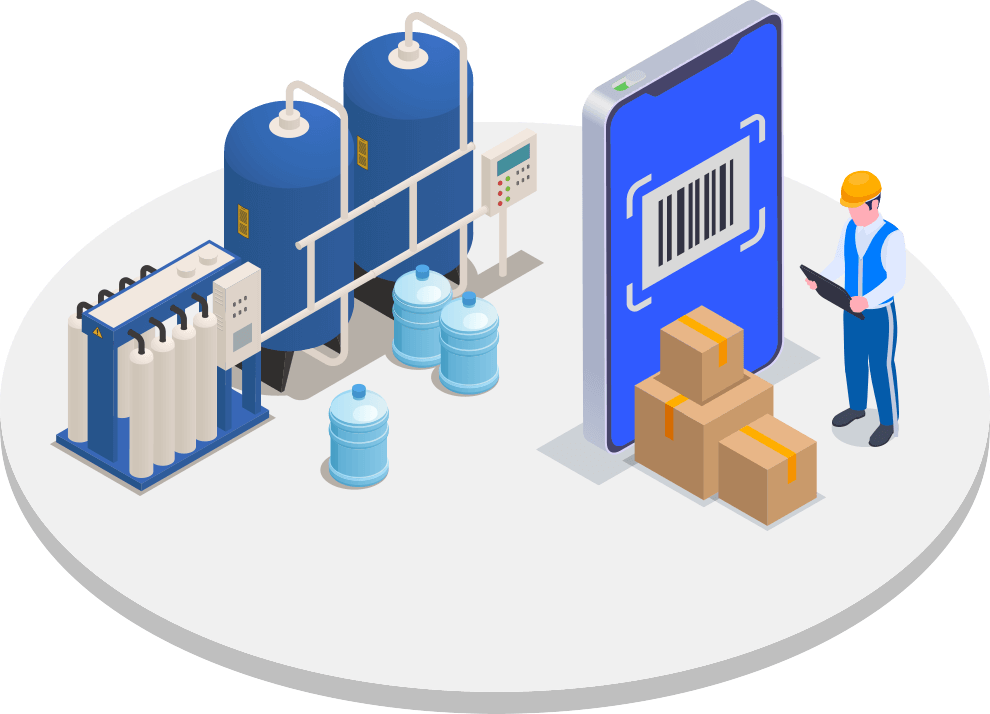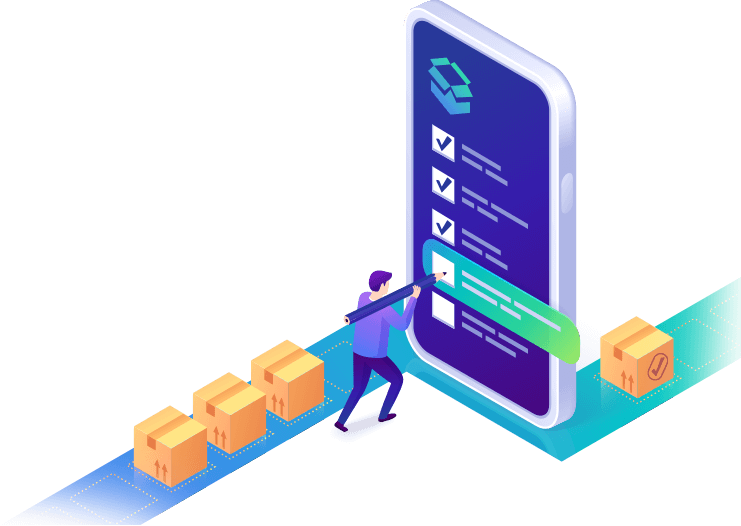 Clocklike Inventory Management and Control
With the help of our CMMS software, chemical plant asset managers can maintain accurate data on inventory and replacement parts. This is crucial when working with costly and difficult-to-find inventory materials and parts, as well as when maintaining the stock of parts throughout all of a company's locations. Using the CMMS software from TeroTAM, they can easily and rapidly search the inventory for the things they require and have instant access to them.
Zero Wait Time for Inventories at Workstations
By using inventory control, you can minimize downtime by making sure your team has the components and supplies they require when they need them. You may program the CMMS software to alert you when you run low on your par levels and automate the orders on Preset Re-order Points.
Reduce the cost of your Inventory
Reduce the cost of your inventory to the ideal level by limiting unauthorized orders and excess quantities of spare parts and commodities. Manage the Economic Order Quantity that suits your company's needs and budgets by tracking the Inventory issuance and usage trend.
Redefine Your Operational Excellence with Advanced CMMS System
Take Your Plant Asset Management to the Next Level with State-of-the-art Technology
Manage your Chemical Plants in a Palm-Easy way with Smartphone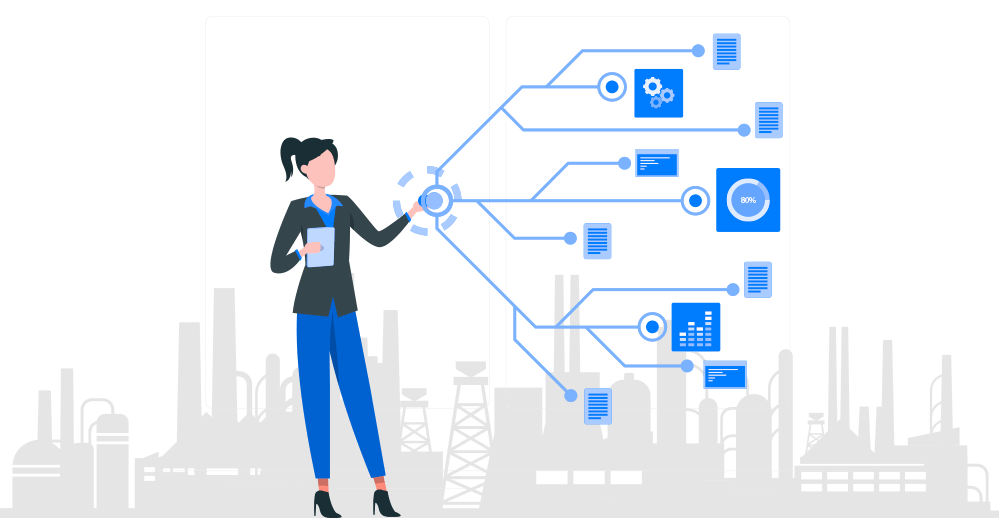 Utilize your smartphone, which is the most convenient gadget, to keep track of all the assets and inventories wherever you go.
Bring your smartphone into action to manage the preventative maintenance of all of your assets and machinery to increase the average asset lifespan.
Create tasks for your team, assign them, and send them alerts with personalized checklists to their mobile devices.
Scan a QR code to track your assets and get real-time updates wherever you are with your mobile device.
Advanced Features of CMMS for the Chemical Industry
Preventive Maintenance Checklist
Keep a personalized Maintenance checklist up to current and distribute it to worried employees to keep them informed about all of their duties.
Location-based Management
Utilize a clever cloud-based system to handle jobs and assets that are dispersed across multiple locations.
Handy Compliance Checklist
To keep concerned technicians or teammates informed of all the tasks they need to complete, create a personalized compliance checklist and provide it to them.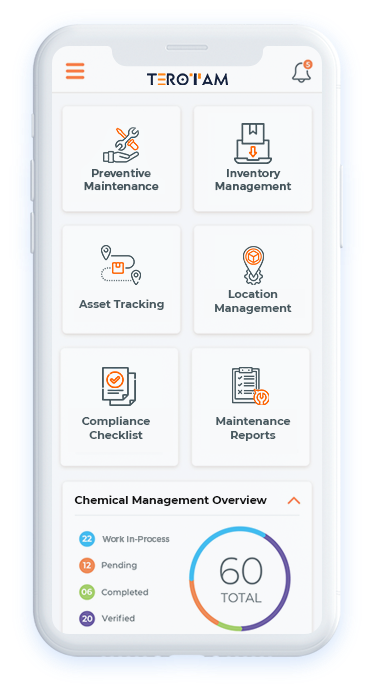 Significant Inventory Management
Real-time updates on inventory products and continuous tracking will boost output, enhance stockroom accuracy, and save inventory expenses.
Advanced Asset Tracking
Each object will have a unique QR code, ensuring that you never lose track of anything from your observation.
Detailed Maintenance Reports
You may transform unprocessed maintenance data into useful insights using built-in CMMS reports, charts, and graphs that essentially cover every aspect of your maintenance program.
Frequently Asked Questions: How a CMMS may help with Chemical Plant Asset Management?
As technology advances daily, new asset-tracking technologies can be employed for better experiences. As more information is provided, more customers will feel satisfied.
How Does Downtime Impact Chemical Plants' Productivity?
When an asset ceases functioning, it sets off a series of events that cause the process to slow and stop, which accelerates loss. It consequently causes confusion and delays in operations at your chemical factories.
What are the Benefits of using a CMMS in the Chemical industry?
A Computerized Maintenance Management System (CMMS) assists managers of chemical plants in planning their operations, eliminate the vast majority of unscheduled equipment maintenance, boosts output, complies with safety and regulatory requirements, lowers costs, and provides prompt and thorough emergency response.
What is the Cost of CMMS for the Chemical Industry?
Every CMMS provider has a different attitude when determining the price of their software, but according to companies in the market, there are two different pricing models: fixed monthly cost and pay-per-use pricing. Contact us at contact@terotam.com to learn more about the pricing for TeroTAM's Chemical Plant Asset Management solution.
How does TeroTAM's CMMS Software for Chemical Industry Work?
Utilizing the well-thought-out capabilities of TeroTAM's chemical plant management software, you can efficiently plan and carry out preventive maintenance, asset management, and tracking with a clear workflow structure. It helps you streamline your operations against all odds and ensures smooth workflows within the organization.
Testimonial
Paradigm Shift
With an easy to operate system and user-friendly Interface of TeroTAM, we integrated more than 200+ outlets operational within PAN India for 2+ years. This software enabled us to manage almost everything with a centralized dashboard, by sitting in one place, manage priorities and analyze all the key performance indicators with prolonged analytics. We are expecting to use TeroTAM for a long horizon with more advanced upgraded software in the era of growing new technologies.

Parthiban B.
(GM Facilities & Renovations Food & Beverages)
Tata Starbucks Private Limited
Ignited Innovation
TeroTAM has made our work easier & faster starting from complaint request generation to field and till the closer. Easy to upload data and updates, compatibility with multiple languages and lesser human efforts in writing saves a lot of time and energy and helps to produce the perfect data from beginning to end in a most customized manner. It's well received software, perfectly designed to match all our requirements, using satisfactorily with zero complaints for 2+ years.

Vikas A.
(GM Services Hospitality)
Equinox Solutions Limited
Excellent Platform
We have been using the TeroTAM platform for 1 year and we have seen a streamlined approach in our Staff management and Project Management. After we get started with them, our asset management has been upgraded and becoming cost-effective day by day. "Keep it up...Team TeroTAM.

Rohan Patel
(Owner)
Anand Color World
Business with TeroTAM is Super Easy
Starting from Asset Management to Complaint Management, each solution we used, has made our process fluent and flawless. We have remarkably reduced the cost of Inventory management and maintenance management with easy-to-use TeroTAM CMMS software. We experienced superfast tracking and location management with the QR-code scanning technology they offer. All-and-all, it's a one-stop solution for all your business needs. Strongly recommend it to all.

Harsh Chaudhary
(Owner)
Inventrik Enterprise
"It's Good and Useful Tool"
"I've been using this software for 1 year mostly for communication within the project team, task management, and collaboration with our customers. It's really easy to use & maintain, good support, easy to add asset details, cost-effective and flexible!"

Drashti Sharma
(Head of Management)
IT & Software Technology
Straight from the editor's desk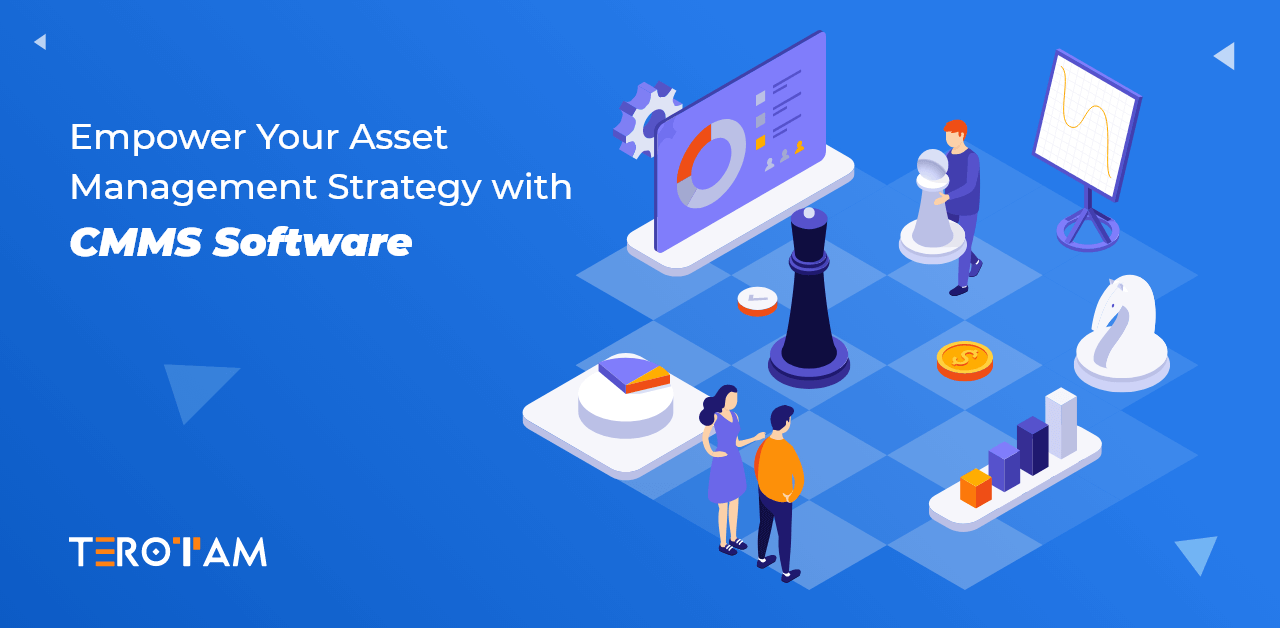 Posted On
Sep 27, 2023
| by
Mahendra Patel
Have you ever pondered over the inner workings of your organization's assets? How well do you really know them? From the factory floor humm...