Why Do Businesses Need ARC Management Tool?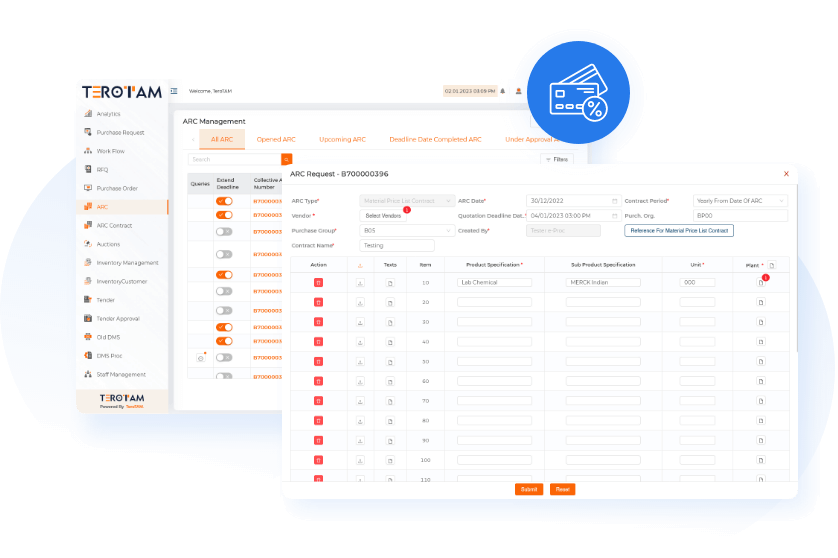 An annual rate contract is an agreement between the supplier and the buyer to provide goods for a particular unit price for a predetermined time, usually one year or until the rate contract expires. Annual rate contracts offer buyers and sellers a win-win situation in which they both accept an agreed price for the duration of the contract. Annual rate contracts, or ARCs, provide stability needed to protect both buyers and sellers from an unexpected price increase.
The Annual Rate contract management software solution speeds up and simplifies the contract generation process by enabling cloud-based contract verification, compliance analytics, and clause templates. It provides procurement teams with more knowledge on the effectiveness of a contract, enabling these teams to assess if the business partnership will support the company's high-valued objectives in both the short and long run time.
Simple and Faster Contract Authoring
You can avoid starting from scratch every time you need to build a contract by utilizing Annual Rate Contract Management technologies for authoring and creation. Your system's terms and clauses will be updated automatically rather than manually. Don't complicate the Contract management process that eats up your productive time. Make it simple and faster.
Ready-to-use Contract Templates
Simplify your Rate contract creation with no more time and energy. Use the templates that are ready to use to meet your rate contract needs. You can also create a custom template or customize an existing template as per the contract requirement without any extra effort.
Easy Renewal Management
No more Document re-creation when the Rate contract renewal is due. Access the old Annual Rate Contract document and simply renew it with the nominal changes required or create a contract renewal agreement template to standardize the contract renewal process.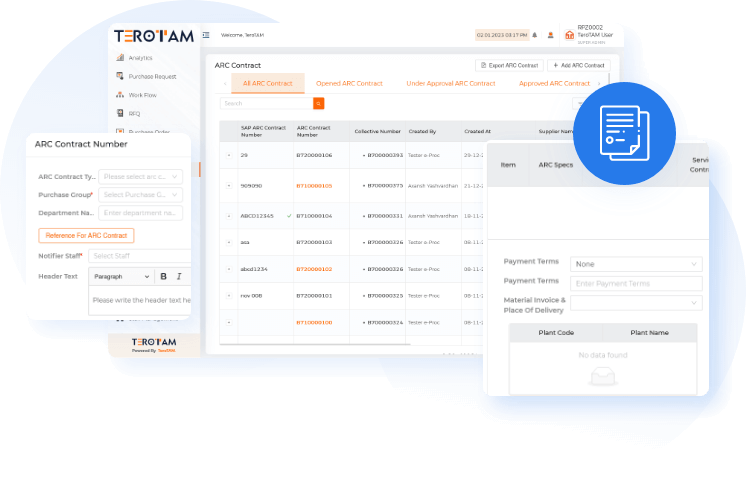 Get Rid of Repetitive Rate Contracts and Negotiations
Streamline your Negotiation and Rate Contract Creations with Ready-to-use Contract Templates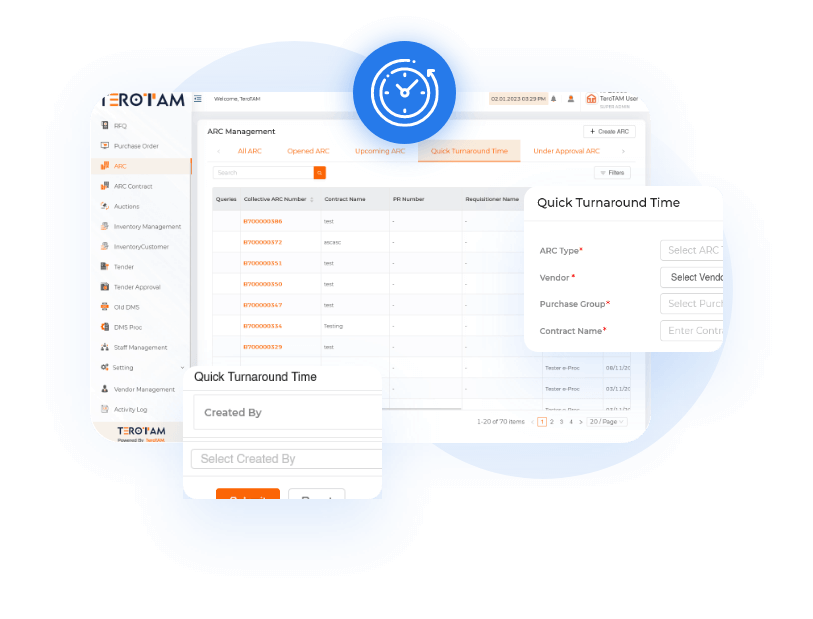 Quick Turnaround Time
Most of the contract formation and renewal process is time taking as it keeps traveling between both parties for discussions and negotiation and signatures for approvals. With the ARC management tool, you can easily highlight discussion points without physical document exchange and sign it digitally when negotiated and mutually agreed upon by both parties.
Bi-direction Document Access
For negotiations, there is no need to exchange document attachments. By using password-protected links, allow restricted access to counterparty contacts. Bi-direction accessible document shortens the turnaround time and expedites the process.
Easy Negotiation and Approval
With redlining, contextual remarks, and version control tools, you may easily carry out several rounds of negotiation. contract acceptance and renewal with a digital signature are expedited.
Seamless Obligation Management
Enjoy reducing contract risks with top-notch obligation management. Each contract's contextual obligations module makes sure that all of the responsibilities are carried out. Create reminders to make sure you never forget a contract need.
Quick Task Delegation
Every time every action need not to be initiated by you. With the ARC module, you can delegate the respective tasks to respective business owners. Keep the recurring tasks delegated to reduce the repetitive work for contract creation and renewals.
Real-Time Contract Monitoring
Monitor all the annual rate contracts, their deliverables, and their performance, and assess them against the preset KPIs with real-time contract monitoring. Based on real-time analytics manage the renewals or cancellations of the Annual contracts.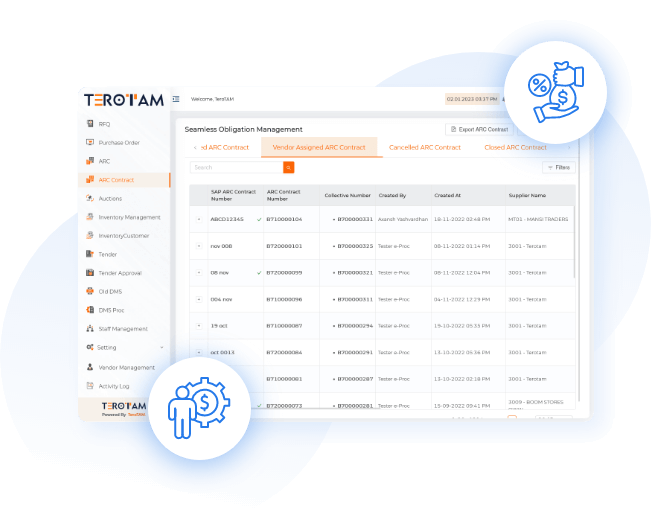 Keep Track of Vendor Performance and Rate Contract Renewals in Real Time
Take Data-driven decision while renewing your Annual Rate Contracts with Real-time Analytics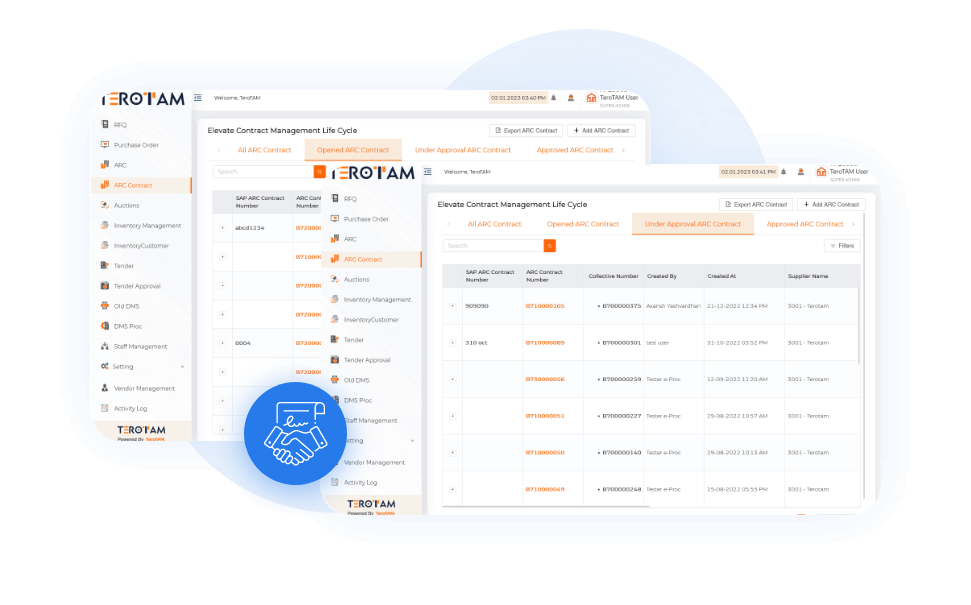 Elevate Contract Management Life Cycle
By drastically reducing cycle time and improving compliance, the Contract Management automation solution with the ARC module lowers maverick spending, improves operation, and enhances the entire contracting experience.
Better Collaboration
Using ARC Module with Contract management, coworkers can make real-time updates to a single document. This provides you more control over the contract's specifics and assures that everyone is working from the same version.
Central Contract Repository
All contracts you enter into are stored and organized by a contract management system with an ARC module, preventing them from clogging up your space and procedures and making them easily available with just a few clicks.
Key Features of Annual Contract Rate Management Tool
User-friendly templates, clause libraries, and external template support simplify contract drafting.
Automated approvals and tracking of modifications with personalized processes.
Rapid insights, comparable rate variants, and updates through email or mobile.
Execution of annual rate contracts more quickly and CLM experience with enhanced value.
Metadata that is adaptable and dynamically integrated.
Milestones for tracking contract use, powerful reporting tools, and interactive dashboards.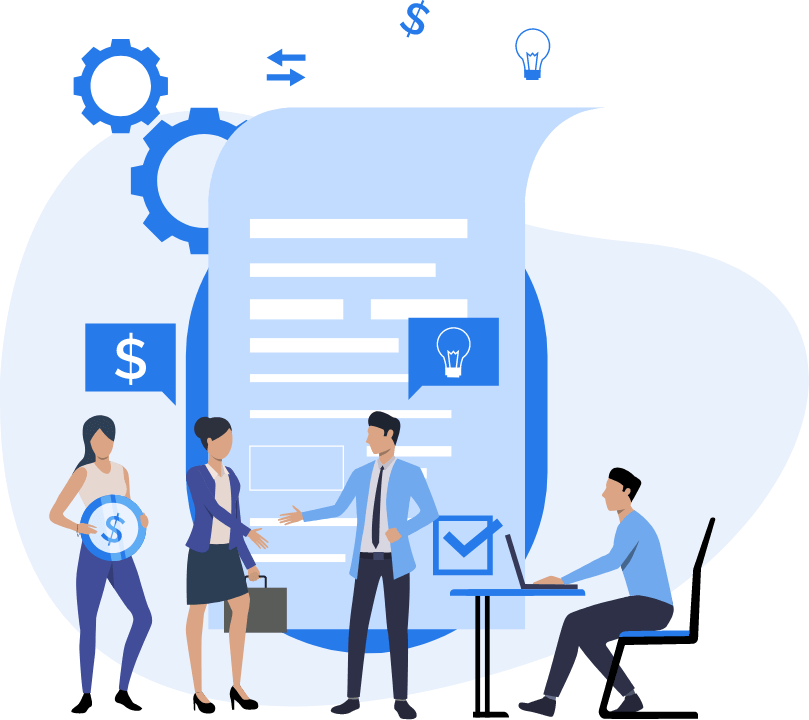 Frequently Asked Questions What Does the "Annual Contract Rate" mean?
An annual rate contract is an agreement between the supplier and the buyer to provide goods for a certain unit price for a predetermined amount of time, usually a year.
What is the Purpose of an Annual Rate Contract in Business?
The annual rate contract's main purpose is to assist a firm in setting guidelines for the acquisition of products and services required for its ongoing operations. Controlling operational costs is one of the annual rate contract's biggest advantages
How ARC Module Can Streamline your Procurement?
Annual Rate Contracts reduce the time spent on Rate negotiation every time you go for procurement and help you expedite the creation and authoring of contracts between business partners.
Can ARC Module send a Notification when the Renewal is due?
Yes. You will be able to receive a renewal notification on your smartphone or in the email when the contract is near to the renewal period.
Testimonial
Paradigm Shift
With an easy to operate system and user-friendly Interface of TeroTAM, we integrated more than 200+ outlets operational within PAN India for 2+ years. This software enabled us to manage almost everything with a centralized dashboard, by sitting in one place, manage priorities and analyze all the key performance indicators with prolonged analytics. We are expecting to use TeroTAM for a long horizon with more advanced upgraded software in the era of growing new technologies.

Parthiban B.
(GM Facilities & Renovations Food & Beverages)
Tata Starbucks Private Limited
Ignited Innovation
TeroTAM has made our work easier & faster starting from complaint request generation to field and till the closer. Easy to upload data and updates, compatibility with multiple languages and lesser human efforts in writing saves a lot of time and energy and helps to produce the perfect data from beginning to end in a most customized manner. It's well received software, perfectly designed to match all our requirements, using satisfactorily with zero complaints for 2+ years.

Vikas A.
(GM Services Hospitality)
Equinox Solutions Limited
Excellent Platform
We have been using the TeroTAM platform for 1 year and we have seen a streamlined approach in our Staff management and Project Management. After we get started with them, our asset management has been upgraded and becoming cost-effective day by day. "Keep it up...Team TeroTAM.

Rohan Patel
(Owner)
Anand Color World
Business with TeroTAM is Super Easy
Starting from Asset Management to Complaint Management, each solution we used, has made our process fluent and flawless. We have remarkably reduced the cost of Inventory management and maintenance management with easy-to-use TeroTAM CMMS software. We experienced superfast tracking and location management with the QR-code scanning technology they offer. All-and-all, it's a one-stop solution for all your business needs. Strongly recommend it to all.

Harsh Chaudhary
(Owner)
Inventrik Enterprise
"It's Good and Useful Tool"
"I've been using this software for 1 year mostly for communication within the project team, task management, and collaboration with our customers. It's really easy to use & maintain, good support, easy to add asset details, cost-effective and flexible!"

Drashti Sharma
(Head of Management)
IT & Software Technology
Latest Insights from CMMS Software Solutions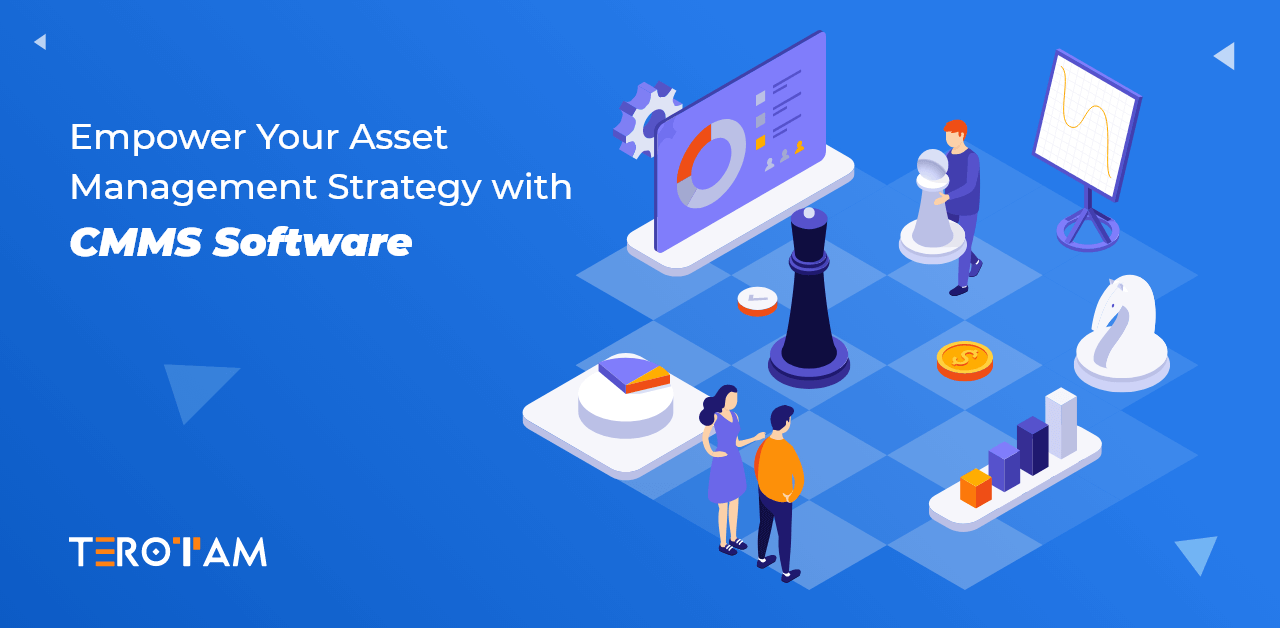 Posted On
Sep 27, 2023
| by
Mahendra Patel
Have you ever pondered over the inner workings of your organization's assets? How well do you really know them? From the factory floor humm...