Why You Need CMMS Software for the Coworking Space Industry?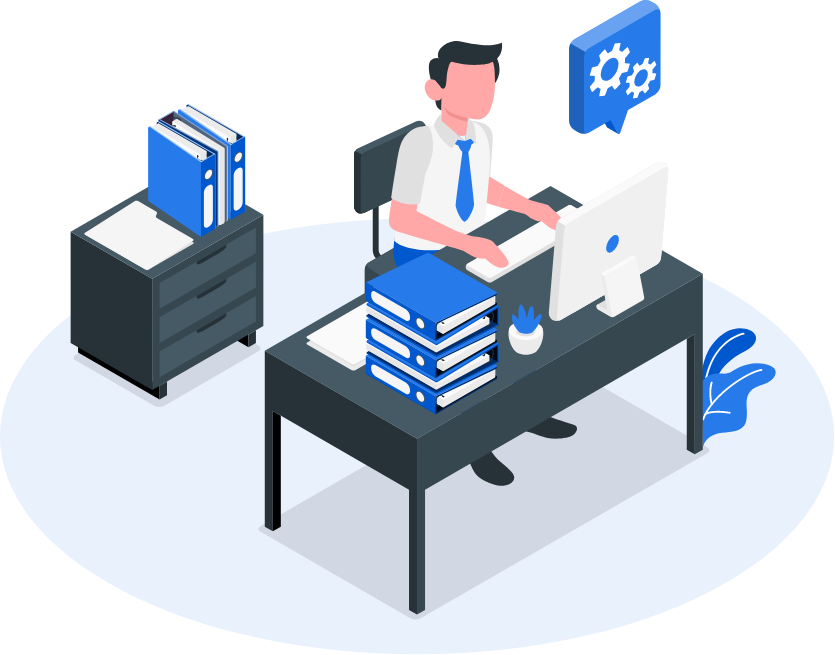 Be a master in managing coworking space, you need an oracle experience and need to spend a quality of time. To make sure work patterns are fashionable and make the employees feel comfortable in the same way, keep it as an aim to ensure clients' experience is smooth. And our trendings are slowly moving towards the modern hybrid work culture according to custom demands, work relocation, remote working, and client mode work, meeting, for all the multifunctioning CMMS work like IT fella to empower for designing tomorrow.
TeroTAM CMMS is a multi-solution software for managing cowork spaces with IoT technology. It is an efficient way to manage and organize the floor, workspace, and meeting rooms to provide high-end facilities to the occupants that offer more work flexibility to users with greater control. The CMMS allows performing cloud-based operations to monitor and track live details of air quality, power, and water resources smartly with the IoT installed devices to save human time and get visual data.
Magnifying Coworking Space Facilities
Have a look at our CMMS suite for coworking space management solutions. It will work professionally by targeting your milestones and sheer mettle to touch the top-notch business. This is an awaiting business expanding solution that you might give a try by using CMMS and taking a step into the next cloud nine with the joyful surrounding work culture. The growing of agile cowork space CMMS software is a master in controlling facility management, assets management, and include with the IoT solutions. The more you manage things perfectly, you can save a great amount of time with digital efforts.
Space Utilization And Planning
The CMMS software gives a clear design plan for space utilization and floor to properly arrange IT assets and hardware for employees' convenience and safety. This can help concentrate work zones to effective working and avoid hustles.
Coworkspace Mobile/Web Application
The mobile/web application works as a conjunction to access the various employees and keep sorting out workspace. Mobile and web app features create a handy solution for the users to know availability, membership, and space allocation.
Centralize Data And Security
IoT smart building solutions work as a data leak privacy. It doesn't allow sharing of business information without authentication and supports DMS. Also, you can have a quick look at the integrated system and its assigned function area of coworkspace.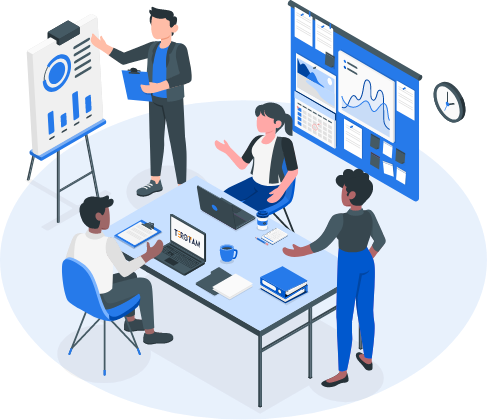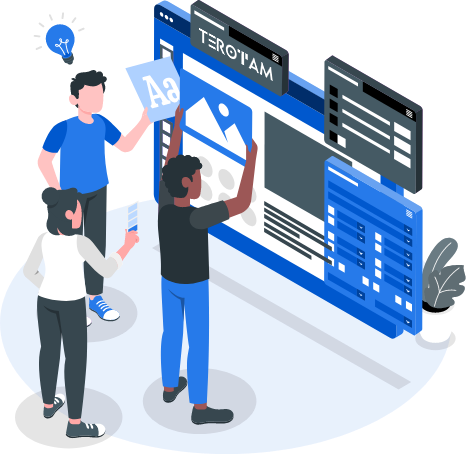 Asset Management And Maintenance
IT assets deserve proper maintenance and care to perform a seamless job experience. When we maintain handy conditions, the coworking company brand name will retain and get the most user satisfaction. Our CMMS perform cloud operation for assets on-time service and complaint generation to stop machine failures, breakdowns, depreciation, and optimize the life cycle of company assets. Also, the CMMS solution helps to align assets in the organization by sequence and systematically.
Asset Management Through Online
It is a simple way to assign IT assets to a user through online slot booking and workspace reservation. And make sure the user knows the availability of the assets' configuration by providing assets securely.
Track IT Assets and Hardware
Asset tracking helps track assets in real-time through RFID, the NFC method. This technology collects the assets data instant and sends it to the web server to access information from anywhere and take action.
Schedule Preventive Maintenance And Service
Coworking CMMS schedules the regular maintenance for the internal electrical and housekeeping assets and notifies the asset reminders. Also, carry details for service providers for fix service and troubleshoot, which helps out from downtime and stops delays.
Smart Building System With IoT Solution
Technology is evolving at utmost swift speed in building construction and modern design for smart operations, facility management, and occupants. LoT enables a smart building management system (SBMS) function with the sensor units to collect the facility data to take actions smartly. The main features of IoT installed to provide real analytics of facility management, insight building equipment, maintenance, and power-saving, floor metering, a set of credible information provided to streaming operations and optimize building facilities.
Track Energy With Energy Tracking Meter
Provide details of energy consumption of electrical appliances by IMEI device, that gives you real-time statical data to save from unreliable power bills. Connect via web/mobile application to track the power consumption data for energy usage.
Hygiene Air Quality For Office Space, Rooms
Work for measuring indoor air quality by suspecting the presence of gases, dust particles, micro solids, and liquid molecules that may be harmful, which works effectively for human health concentration for vast space areas, and mass-ganging workspaces.
Data-Driven Dashboards
Display the current details of the number of occupants on the floor and the space availability. In addition, power consumption of electrical appliances, water, humidity, etc. Information is shown in mobile/web application dashboards to perform actions digitally.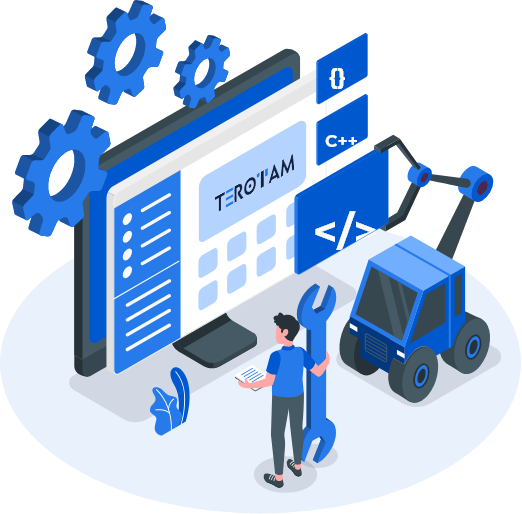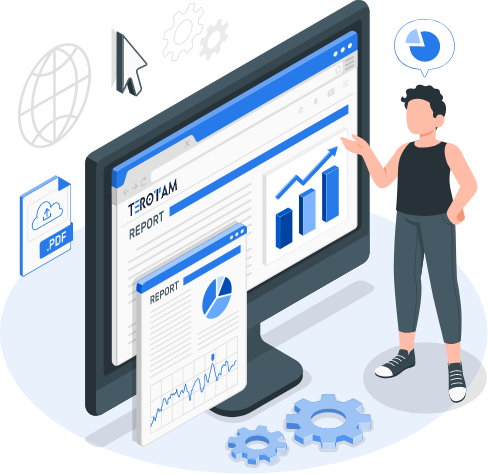 Quick Resolution With Complaint Management and Service
When the machines, assets are frequently in use they tend to get decreasing performance. For that our cloud-based CMMS solution helps to maintain the assets in proper condition to prevent machine downtime and increase the performance with periodic maintenance and service. The streamlined process has the capability of tracking the repeating complaints and reporting to the admin for a quick solution and accelerating the continuous improvement. This technical hobby helps a lot for reducing the customer reporting grievances and revamping the business standards.
Centralize Complaints In Cloud-Space
The complaints are created from the different departments and locations. To find complaints quickly and give instant resolution this allows finding tickets by setting filters created by, assign to, open, and closed status can view from one location.
Find Out Frequent Complaints
CMMS application tracks the frequently raised complaints by the customer and allows to take the decision for change the assets or replace service to prevent frequent issues from one spot.
Get Alerts For Complaints
Complaint management notify you a user gets an issue from the assets or hardware service, to assign the complaint ticket to the service provider instantly to get the service by warranty or paid service
Create a New Coworkspace to Make Feel Awesome and Joyful Work Culture by Our CMMS Suite
We Make your Day Better With our IoT Solutions That Lay on your Extensive Needs and Comfort
Manage Your Coworking Space Palm Easy With Web & Mobile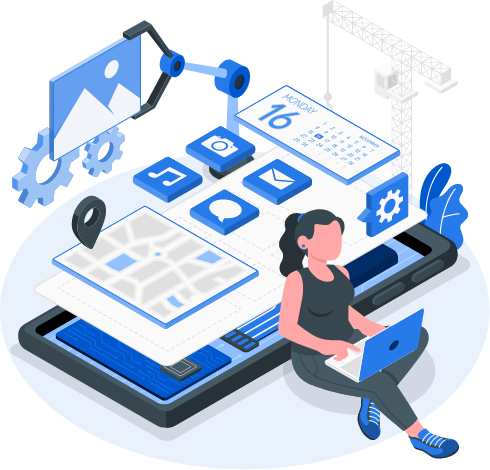 Calculate the number of visitors in a month, period of time by the visitor management system
Provide you footfall data to know people how much will be trading for coworkspace.
Smartly manage housekeeping staff for indoor cleaning and maintenance activities.
Know the workspace availability and book space through mobile/web applications.
Enhance responsive maintenance and user facilities by IoT.
Stop assets, hardware malfunction and fix issues through breakdown management.
Task basis work generations, issue-resolving, and maintenance.
Coworking Space CMMS Software Features
Vendor Management
Keep track of your vendor history, service agreement for IT assets. To make sure clear maintain business relations.
Communication/Chat
Contact administrator for co-space inquiries, workspace availability, also you can share inconvenience by attaching files, images, videos.
QR Code To Get Asset Details
Know assigned Assign asset details by a single scan in your mobile CMMS application. And use assets with proper permission.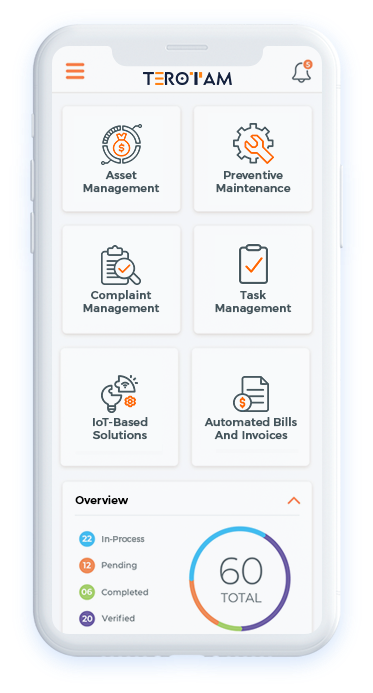 Inventory Management
Maintain sufficient assets for coworkspace when users are fully engaged, which helps to a proper inventory of assets, facilities.
Staff Location Management
Track the various employee's coworking live location, step movements, history through the web/mobile application.
Automated Bills And Invoices
No need to contact the helpdesk for information. CMMS provides brief details of your Coworkspace usage invoice and payment options.
Do you have questions?
Be a master in your domain with our CMMS tech solutions and smart ideas What Is Coworking Space CMMS Software?
The Co-working CMMS software is exclusively designed for the work hubs. It offers many automated IoT solutions for a more convenient work culture and gives the best clients satisfaction. The user can login through a mobile/web application to book space instead of going to offices.
How Do IoT Solutions Work In CMMS Coworkspace Software?
The IoT (internet of things) solutions perform multi-functions to fulfil user requirements and work for safety measures to check air quality monitoring, power, water, and space utilities. And alerts the users when they situate face risk inside buildings.
Why Is CMMS Important For Cowork Spaces?
The user and clients have a lot of needs to perform their jobs at an outside location, for that need, the best management tool for the user, clients the convenience to book a workspace, required configurations assets, meeting halls, and payments like all functions CMMS made simply through CMMS web/mobile application.
Is It Safe To Do Business Operations From Cowork Spaces?
Yes, it is completely safe and secure to perform jobs in co-work spaces. CMMS considers the many factors for data leakage privacy, and provide DMS (document management system) that allows access to the business data who have authority with credentials.
Testimonial
Paradigm Shift
With an easy to operate system and user-friendly Interface of TeroTAM, we integrated more than 200+ outlets operational within PAN India for 2+ years. This software enabled us to manage almost everything with a centralized dashboard, by sitting in one place, manage priorities and analyze all the key performance indicators with prolonged analytics. We are expecting to use TeroTAM for a long horizon with more advanced upgraded software in the era of growing new technologies.

Parthiban B.
(GM Facilities & Renovations Food & Beverages)
Tata Starbucks Private Limited
Ignited Innovation
TeroTAM has made our work easier & faster starting from complaint request generation to field and till the closer. Easy to upload data and updates, compatibility with multiple languages and lesser human efforts in writing saves a lot of time and energy and helps to produce the perfect data from beginning to end in a most customized manner. It's well received software, perfectly designed to match all our requirements, using satisfactorily with zero complaints for 2+ years.

Vikas A.
(GM Services Hospitality)
Equinox Solutions Limited
Excellent Platform
We have been using the TeroTAM platform for 1 year and we have seen a streamlined approach in our Staff management and Project Management. After we get started with them, our asset management has been upgraded and becoming cost-effective day by day. "Keep it up...Team TeroTAM.

Rohan Patel
(Owner)
Anand Color World
Business with TeroTAM is Super Easy
Starting from Asset Management to Complaint Management, each solution we used, has made our process fluent and flawless. We have remarkably reduced the cost of Inventory management and maintenance management with easy-to-use TeroTAM CMMS software. We experienced superfast tracking and location management with the QR-code scanning technology they offer. All-and-all, it's a one-stop solution for all your business needs. Strongly recommend it to all.

Harsh Chaudhary
(Owner)
Inventrik Enterprise
"It's Good and Useful Tool"
"I've been using this software for 1 year mostly for communication within the project team, task management, and collaboration with our customers. It's really easy to use & maintain, good support, easy to add asset details, cost-effective and flexible!"

Drashti Sharma
(Head of Management)
IT & Software Technology
Straight from the editor's desk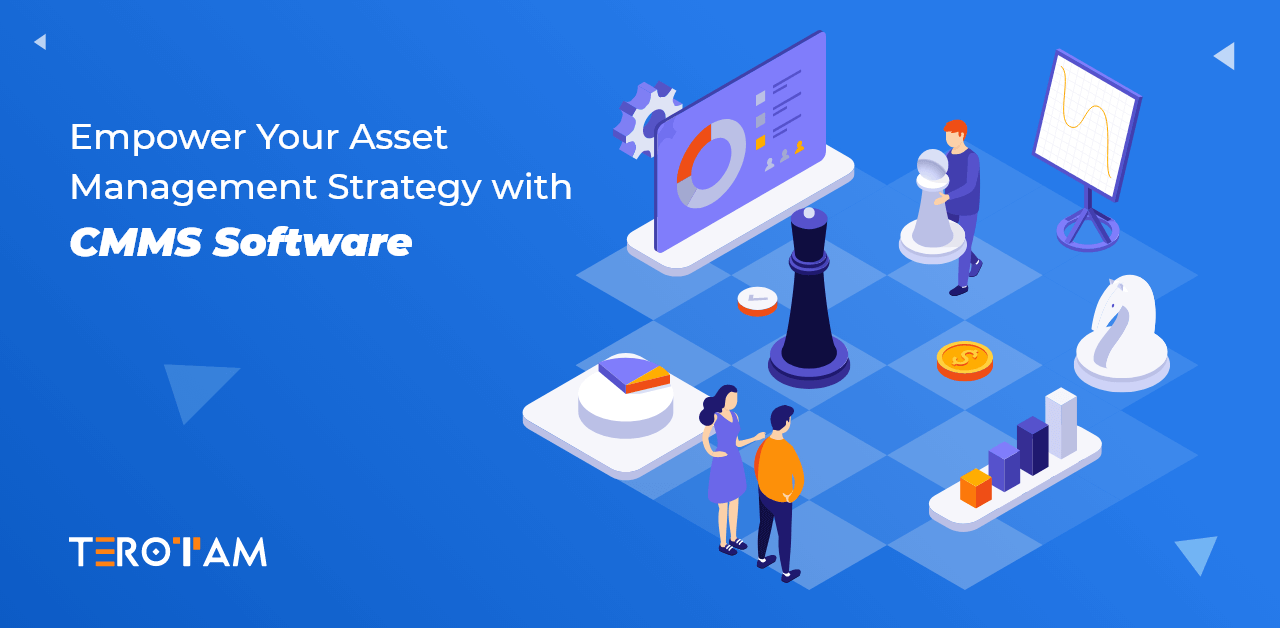 Posted On
Sep 27, 2023
| by
Mahendra Patel
Have you ever pondered over the inner workings of your organization's assets? How well do you really know them? From the factory floor humm...