Why Do You Need CMMS For Dairy-Milk Production Industry?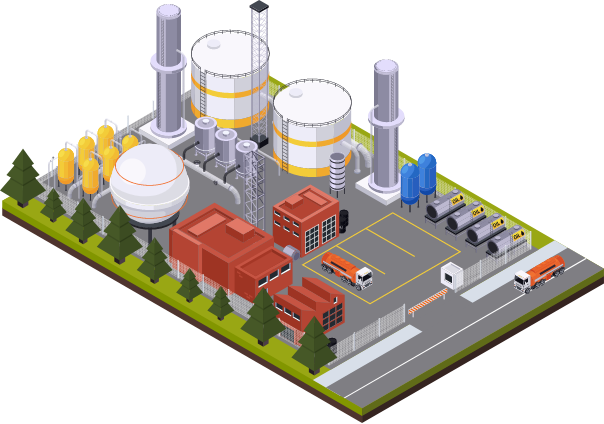 TeroTAM's dairy maintenance management solution aims to ensure the quality of products and optimal care for the well-being production process. In order to achieve this, it needs the right tool to handle and manage them in the right direction. And it helps to reduce the losses in productivity and enables you to make quick decisions, actions to enhance the dairy farm workflow and sort out the organization issues in a gentle manner by using a single sourcing smart application in dairy farm management, and it perform the technical activities in function operation in dairy production to get effective output results and standardized the workflow process smoothly.
Packaging and transportation play a crucial role in dairy management because TeroTAM CMMS helps to track the individual products with the live location and protect the goods with stable temperature with the rate of transportation time. This implementation takes a way to success, cost, efficiency, and invent the new dairy farming culture as all factors meet. And manage business simply in billing, orders, payments, staffing, real-time tracking all can be done through one tool. Make your business flexible and save time with intellectual efforts.
Seamless your Work Order Management
Make your business requirements and needs easy with smart dairy farming solutions. TeroTAMs cloud-based application gathers dairy farming requirements with customized digital forms with a combination of web and mobile applications. And the same software is used to handle the staff, assets, live tracking of the work orders, and facility management system. Like all exclusive working, modules sort out the business workflow process dynamically and boost business growth.
Innovative Dairy Farming with CMMS
Using smart dairy farming software automates the dairy farm workflow process from procuring milk to processing into variable products. It is a seamless continuous operation with ensured quality production and accurate deliverables.
Increase Brand Value With Smart Operations
Maintaining the quality of finished products brings enough courage and pride to the established company, this can be done through systemized back-end automation efforts with enriched TeroTAM's dairy solutions.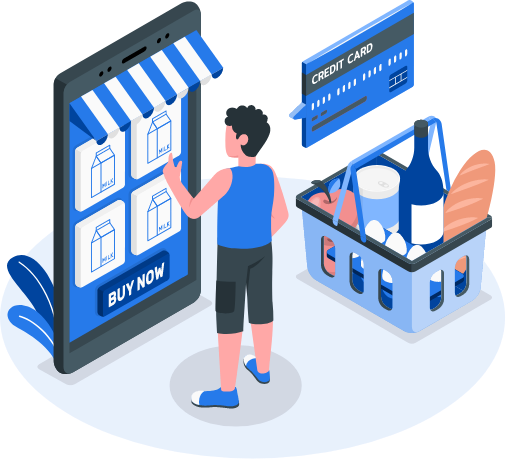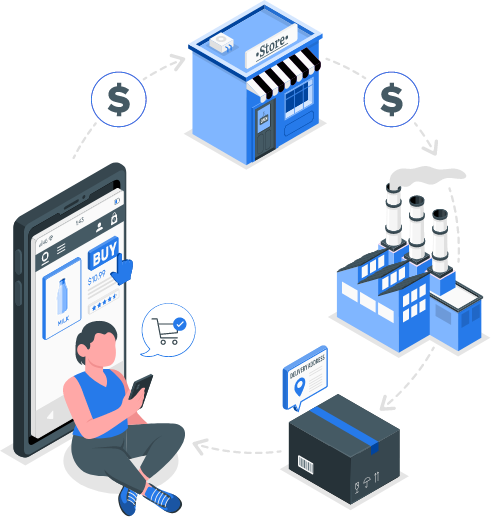 Facility Management for Dairy Farms
Every operation must be done punctually and gently; our CMMS Software as dairy management solution helps track real-time operations with live tracking to instantly access and take actions. To optimize and streamline each working process with saving lots of unnecessary time. And monitor all the functional areas in dairy production and collect comprehensive digital information.
Digital Inventory In Dairy Production
Dairy production is mostly mass production involved with a number of activities. For that, Cloud-based CMMS dairy solutions help manage all the farming activities by a digital operation and procure milk from the farm and process it to convert products. Also, do smart inventory for forwarding business growth with high-end analysis.
Centralize Business Operations
Get handier with centralized working operations with submitting and accepting requests, managing business operations punctually, and helping to track the business at any working stage, get live reports, updates through a mobile application and web application.
E-procurement Management in Digital Way
The E-procurement system helps organizations to control rush orders, purchase requests, document management, along with tender management that allows businesses to make their procurement task in a smoother way. Its complete handy cloud-based application procures requirements and maintains a shape for dairy farming, including the accounts, production, vendors management, invoices with annual rate cards. Allow you to take new challenges with the supply chain and cooperate with business effortlessly.
Control Cost and Expenses
Understand business requirements intellectually to invest in assets and infrastructure by choosing the best quality service and pricing in the competitive market. Reduce expenses and keep monitoring to identify the financial risks to keep the business running in profits.
Quick Access to Manage Requests
Allow to view and approve purchase requests by providing clear information. It helps build a stronger relationship with the bidders and customers and provides the best quality service. Stay supported with business to grow rapidly and expand the business over the market.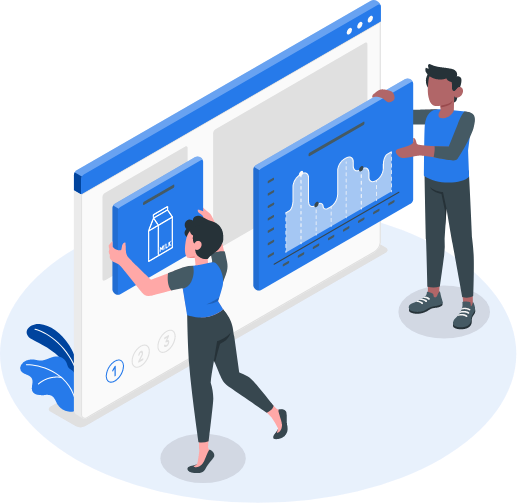 Get A New-Age Digital Dairy Management Tool to Automate Workflow & Make Business Hands-Free.
With our solutions upgrade your business and grow smarter with technical efforts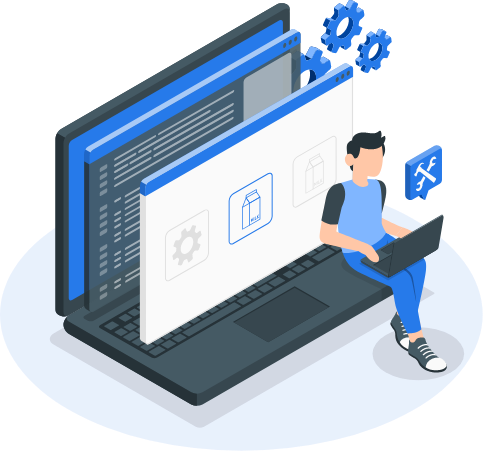 Preventive Maintenance for Reduce Operation Cost
Keeps protecting the business environment and assets by scheduling maintenance operations to improve production time and efficiently utilize working hours for men and machines. Our TeroTAMs CMMS helps to keep tracking of all assets, hardware, and functional areas maintained with the digital records with accurate information and remind you of periodic schedules with time alerts through web/mobile notifications. Keep healthy surrounding living spots and make them feel flawless.
Check Equipment Condition
Carry the brief information with the assets/equipment installed to date with the rate of depreciation, and service provider details our CMMS software can be carried to instant resolution and troubleshoot with the digital actions as well as reduce the uncertain service cost billings.
Continue Inspection and Monitoring
Regular periodic maintenance and service help to improve the machines, equipment life, and in the same way, enhance the productivity levels and stop the human risks with machine failures.
Industry Assets Management & Tracking
Arrange your dairy assets and hardware traditionally with a well-designed floor plan to easily catch up and get assets details with the digital spreadsheet. Keep track of the assets working live location with service and complaint details through the handy version dairy management web/mobile application. Take action for each and individual asset to activate and deactivate working with digital operations. And helps to save time for manual paperwork and documentation.
Enroll And Update Asset Details
Add newly purchased assets, hardware details to store information for the total number of assets with location to manage it anti-theft and secure the assets. Allow you to keep updating assets shifting information from one location to another location.
Track Assets and Goods With Live Location
TeroTAMs Cloud-based tracking software helps to track the assets, machines, and milk vans with GPS/GSM technology. It helps to manage real-time deliveries and escalates delays in the work progress.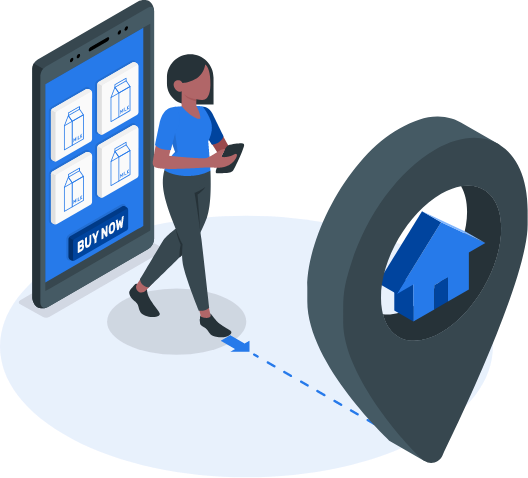 Manage Your Dairy Farm Business Palm-Easy with Web & Mobile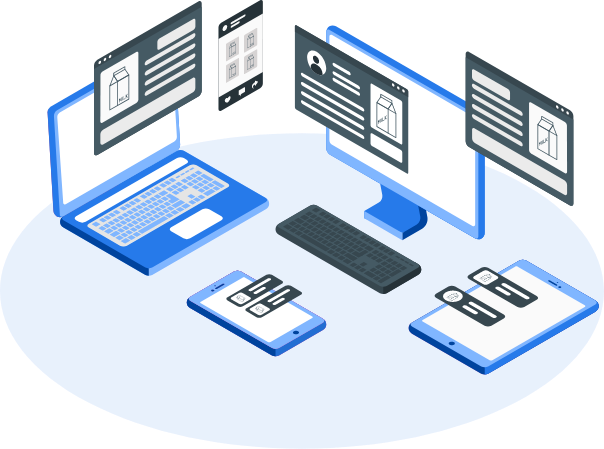 Easy and instantaneous resolution with complaint management
Maintain dairy form in high gentle condition with preventive maintenance
Ticket basis work generated with task management
Get the real-time business data and access through web/mobile application
Give updates, alerts, and notifications through email/ SMS to take actions
Simply handle vendors at one place with vendor management
Assign roles and responsibilities to employees with staff management
Professional approach through Chat/Communication system
Dairy-Milk Production Maintenance Management Software Features
Track Assets with QR Code
It is simple to get the product details by scanning QR code with brief information cost details, expiry, nutritions details.
Digital Signatures
MGet easy approval from any department with a digital signature, and no need for physical interactions.
HRMS
Control and manage staff or employees individually and get accurate staff efficiency to perform business operations.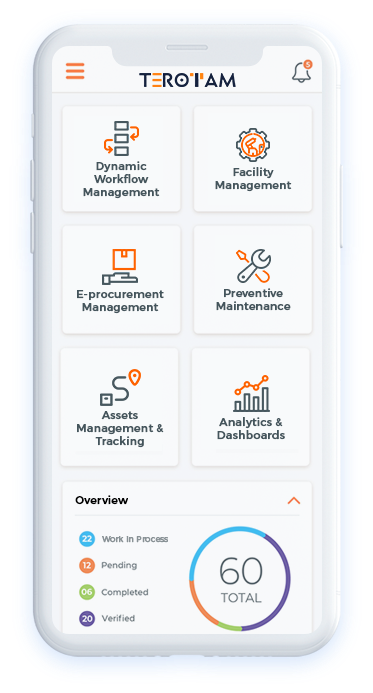 Escalation management
Escalate staff, production management with periodic audits for process enhancement and upskill the employees.
Intelligent analytics & dashboards
Display the progress information for all opened, closed tasks along with the individual departments and dashboards for a quick overview.
Dynamic workflow management
Plan the work order procedure to make complex work shape into a simple methodology in order to avoid human errors. And standardize the workflow.
Do you have questions?
To empower the team of technicians with updates of customers, inventory, and assets with ease. How does Smart Dairy farm Management help the Milk Production Industry?
Digitalize the entire workflow process and save time to utilize man and machine hours effectively with a quality production rate. It can centralize the businesses at one hub to organize, handle, and manage with the flow-free dairy farm management glance tool.
To know how dairy farm management is for dairy production Industry management solutions, reach us at contact@terotam.com.
Why do you need Dairy Management Software for the Dairy Production industry?
Dairy industries produce various products and it requires enormous time, work management, and human efforts in order to run the operations smoothly. For that, we need the right tool to control the business flow and maintain a sustained manner and avoid hustles and run each operation systematically.
How Does live data help the dairy production business?
Yes, Smart dairy management software is allowed to track the real-time business data assets, tasks, management, staff handling, payments, all can be sorted out with the hierarchy to access the business information, and DMS helps to collect and store the accumulative reports to get through web/mobile applications.
What are the Requirements of Dairy Farm Management?
To run dairy form successfully need some requirements that are quality of production, preventive maintenance, sort out complaints and issues, process monitoring, and action this plays a very crucial role in dairy management
Who should use dairy farm management software?
CMMS dairy management software complete handy solutions for any scale dairy & milk production business. And helps to handle, sort-out requirements and needs from a combination of customer and vendor portals through web/mobile applications
Testimonial
Paradigm Shift
With an easy to operate system and user-friendly Interface of TeroTAM, we integrated more than 200+ outlets operational within PAN India for 2+ years. This software enabled us to manage almost everything with a centralized dashboard, by sitting in one place, manage priorities and analyze all the key performance indicators with prolonged analytics. We are expecting to use TeroTAM for a long horizon with more advanced upgraded software in the era of growing new technologies.

Parthiban B.
(GM Facilities & Renovations Food & Beverages)
Tata Starbucks Private Limited
Ignited Innovation
TeroTAM has made our work easier & faster starting from complaint request generation to field and till the closer. Easy to upload data and updates, compatibility with multiple languages and lesser human efforts in writing saves a lot of time and energy and helps to produce the perfect data from beginning to end in a most customized manner. It's well received software, perfectly designed to match all our requirements, using satisfactorily with zero complaints for 2+ years.

Vikas A.
(GM Services Hospitality)
Equinox Solutions Limited
Excellent Platform
We have been using the TeroTAM platform for 1 year and we have seen a streamlined approach in our Staff management and Project Management. After we get started with them, our asset management has been upgraded and becoming cost-effective day by day. "Keep it up...Team TeroTAM.

Rohan Patel
(Owner)
Anand Color World
Business with TeroTAM is Super Easy
Starting from Asset Management to Complaint Management, each solution we used, has made our process fluent and flawless. We have remarkably reduced the cost of Inventory management and maintenance management with easy-to-use TeroTAM CMMS software. We experienced superfast tracking and location management with the QR-code scanning technology they offer. All-and-all, it's a one-stop solution for all your business needs. Strongly recommend it to all.

Harsh Chaudhary
(Owner)
Inventrik Enterprise
"It's Good and Useful Tool"
"I've been using this software for 1 year mostly for communication within the project team, task management, and collaboration with our customers. It's really easy to use & maintain, good support, easy to add asset details, cost-effective and flexible!"

Drashti Sharma
(Head of Management)
IT & Software Technology
Straight from the editor's desk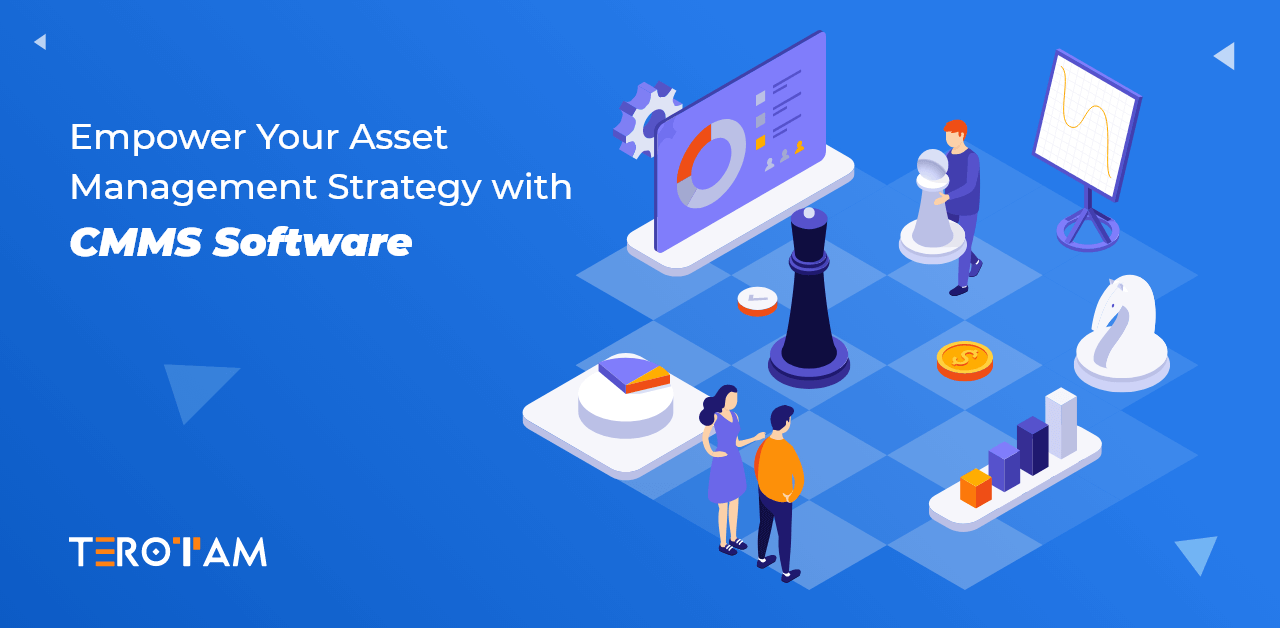 Posted On
Sep 27, 2023
| by
Mahendra Patel
Have you ever pondered over the inner workings of your organization's assets? How well do you really know them? From the factory floor humm...