Health Care Industry
In the medical field, hospitals need a constant healthy environment and neatness. And it is important as well to the patients and the safety of the doctors, nurses, and staff to stop spreading the diseases. For that, TeroTAM CMMS software fashionably designs the hospital working culture and improves safety measures, caring for the patients, and giving the proper medication punctually. The CMMS management facilitates complete online basis solutions with doctor consultation slot booking, video calls, medical assistance, hospital bed checking availability, medicine supply, patient's health improvements, like all functions and responsibilities high sensibly carry out and fix the hospital management related issues. Enabling managers and administrators to access the live data information for escalations.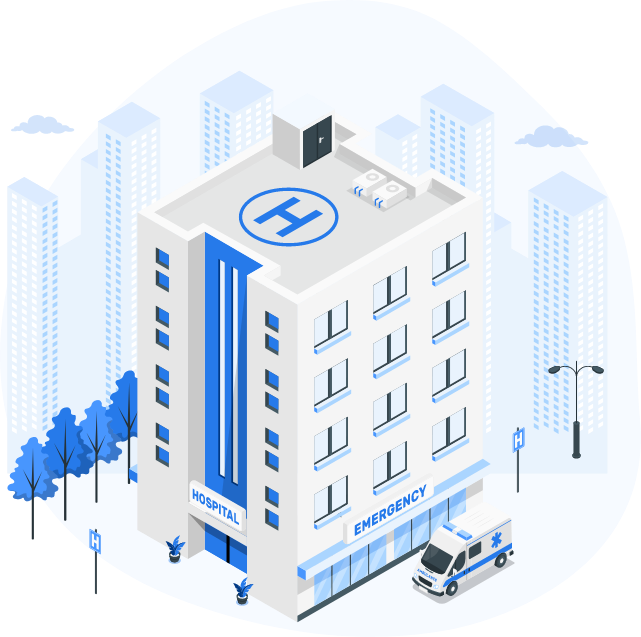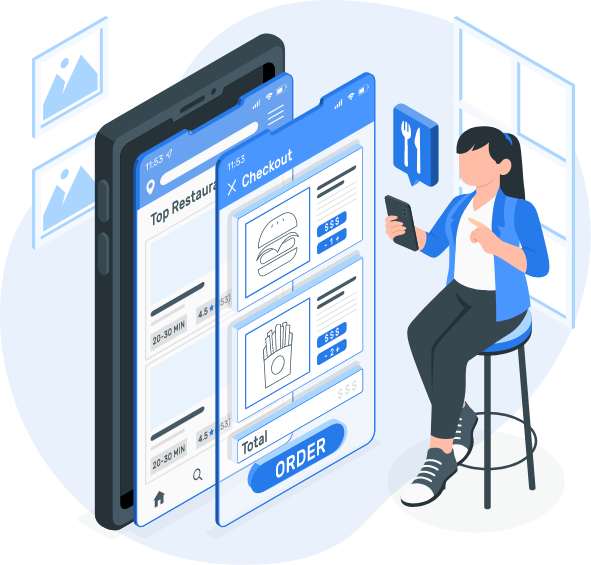 Food and Beverages Industry
The food and Beverage industry is a complex and mass-production industry in the market and needs to cross many factors before delivery to the market like quality, hygiene, and proper transportation. CMMS helps with the high-end features of assets management, staff handling, real-time data tracking with Kanban metrics, and maintenance and production to make better enhancements in the production and delivery of food and beverage products. Stop food Pershing by temperature control with TeroTAM AI solutions and keep on-time delivery, assets tracking like each point of information can be viewed from the digital dashboards. Maintain dynamic inventory for the business to stay free from breakdowns, future risks and increase production effectively.
Solar Energy and Power
Renewable technology is rapidly in this generation with the new innovations and encouraging people towards new platforms. In this case, CMMS is developed to utilize solar energy with extreme purposes, domestic usage, industrial power operations, especially in automobile vehicle charging systems like all view CMMS meet to produce eco-friendly solar power energy. Also, TeroTAM CMMS solar system calculates the amount of power utilization with the energy tracking solution and knows the amount of power draw for each electrical appliance with IMEI device tracking. Though it balances your high power bill chargers with natural resource.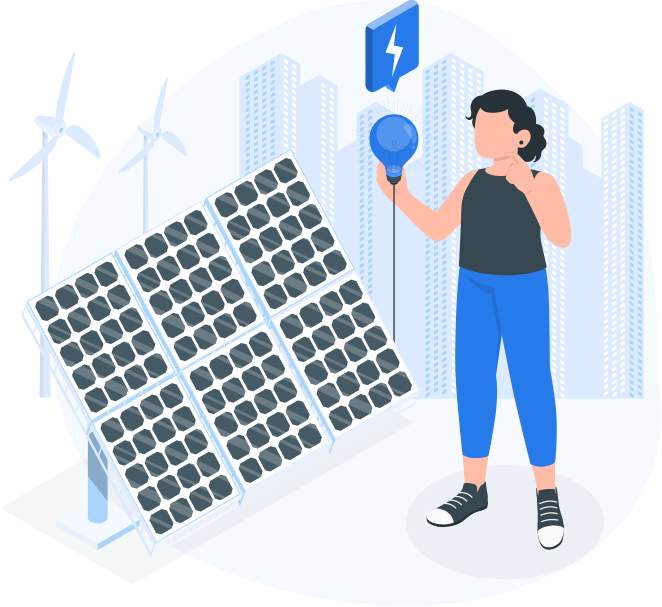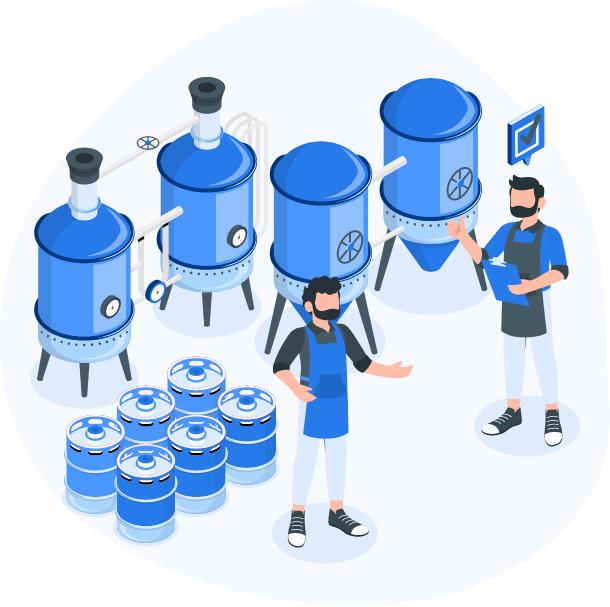 Oil and Gas Industry
The oil and gas industry has high growth in the present generation to operate machines, hydraulics, and equipment to fulfil the people's requirements worldwide. To supply these natural resources, gentle care and proper transportation and handling are important. These operations have some hazards and risks. And to run this business performance is critical, so where the situation TeroTAM CMMS placed to avoid the downtime for machines failures, reduce the human errors with digital operations by using Cloud CMMS application today most of Oil and gas industries succeed in producing the petro products. As well as employed to manage other business operations packing products, staff handling, dynamic work management
Simplify CMMS Software Solution today with TeroTAM
Get a seamless experience by using CMMS software, and make your business hands-free.
Dairy Farm and Milk Industry
Dairy farm management and milk production system is a complex work culture to procure milk and convert it into variable products. CMMS helps overcome many production issues with the perceivable digital tool in wide-angle. The CMMS application is employed to collect all animals' database information and feeding, medications, breeding, their requirements, etc. Digitally can manage and perform the operations very sensibly. Our cloud-based services work effectively for dairy production, various operations, data reports, preventive farm maintenance to get complete information and static reports.
Also, CMMS maintains the food safety and health standards to prepare products and improve the customers' trust.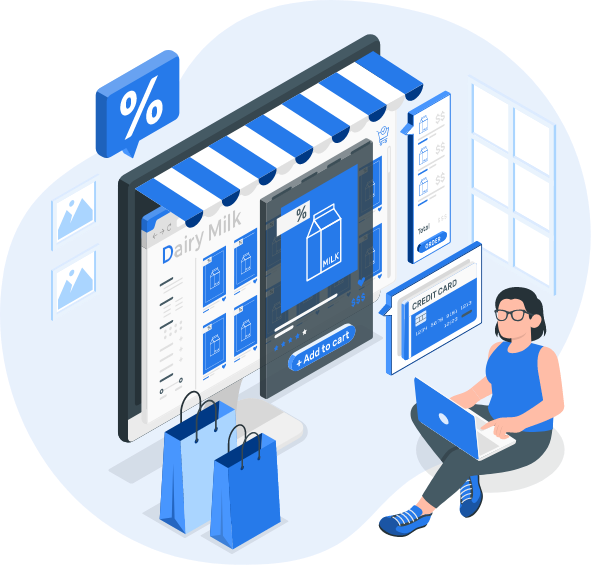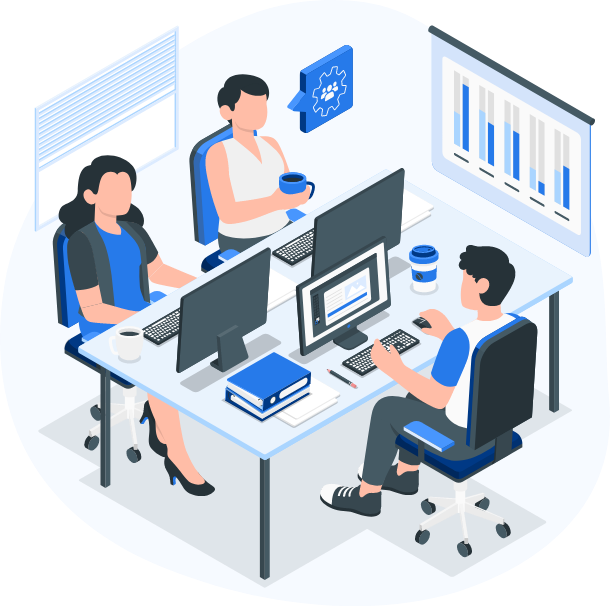 Coworking Space Industry
The coworking space management is a beneficial solution to the holistic revolution in the present growing market, which is deployed to create more convenience for people gathering spots like malls, corporate offices, buildings, construction premises, educational universities, restaurants, and more to use spaces effectively. In addition to coworking space work, IoT-based solutions will help to fully automate and digitalize the building/premises operations to be well organized. It will increase the business revenue by tracking accurate real-time operational analytics. And guides to utilize space and resources effectively and centralize the details of assets, complaints, and maintenance details to take action by web controlling. These smart solutions digitalize workspaces industries cultures to create handier for administrators to manage professionally.
Manufacturing Industry
Taking advantage of realistic CMMS software can improve the production cycle by deep analysis of the manufacturing workflow. Which follow the principles of the map the requirement, creating a workflow, handling workforce, quality regulation, and delivering like all the processes are complete in a time-saving way. It can quickly install the new updates in the production process to control costs and expenses to get the best ROI. Implementing these cloud solutions makes an expert in planning, scheduling, and tracking with fingertip operations. This web feature provides a hands-free experience from scratch level to the forklift stage by the smoothening process of asset, complaint, inventory, and preventive management, as all the operations run through a single software programmed application.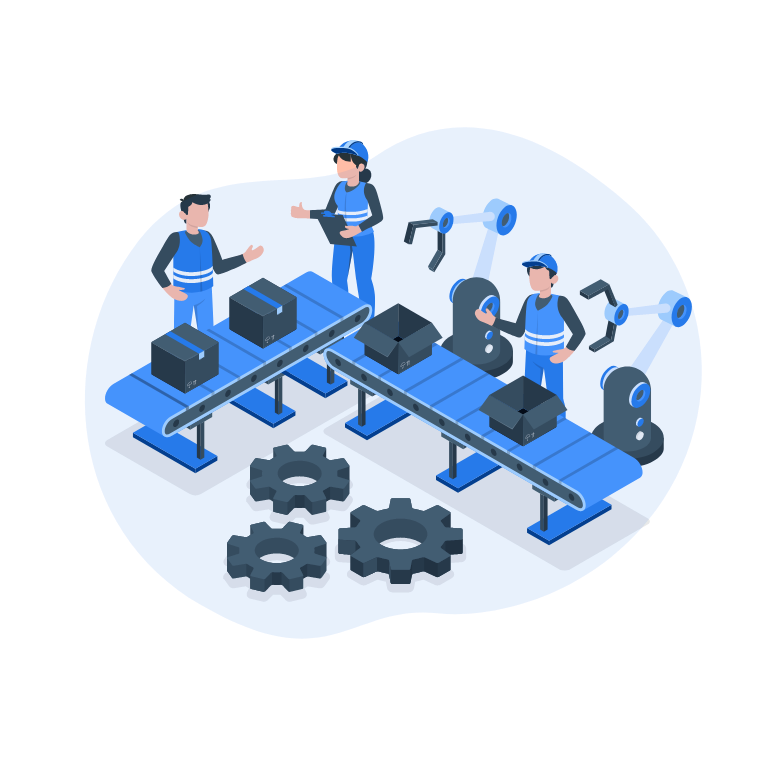 Testimonial
Paradigm Shift
With an easy to operate system and user-friendly Interface of TeroTAM, we integrated more than 200+ outlets operational within PAN India for 2+ years. This software enabled us to manage almost everything with a centralized dashboard, by sitting in one place, manage priorities and analyze all the key performance indicators with prolonged analytics. We are expecting to use TeroTAM for a long horizon with more advanced upgraded software in the era of growing new technologies.

Parthiban B.
(GM Facilities & Renovations Food & Beverages)
Tata Starbucks Private Limited
Ignited Innovation
TeroTAM has made our work easier & faster starting from complaint request generation to field and till the closer. Easy to upload data and updates, compatibility with multiple languages and lesser human efforts in writing saves a lot of time and energy and helps to produce the perfect data from beginning to end in a most customized manner. It's well received software, perfectly designed to match all our requirements, using satisfactorily with zero complaints for 2+ years.

Vikas A.
(GM Services Hospitality)
Equinox Solutions Limited
Excellent Platform
We have been using the TeroTAM platform for 1 year and we have seen a streamlined approach in our Staff management and Project Management. After we get started with them, our asset management has been upgraded and becoming cost-effective day by day. "Keep it up...Team TeroTAM.

Rohan Patel
(Owner)
Anand Color World
Business with TeroTAM is Super Easy
Starting from Asset Management to Complaint Management, each solution we used, has made our process fluent and flawless. We have remarkably reduced the cost of Inventory management and maintenance management with easy-to-use TeroTAM CMMS software. We experienced superfast tracking and location management with the QR-code scanning technology they offer. All-and-all, it's a one-stop solution for all your business needs. Strongly recommend it to all.

Harsh Chaudhary
(Owner)
Inventrik Enterprise
"It's Good and Useful Tool"
"I've been using this software for 1 year mostly for communication within the project team, task management, and collaboration with our customers. It's really easy to use & maintain, good support, easy to add asset details, cost-effective and flexible!"

Drashti Sharma
(Head of Management)
IT & Software Technology