1. Custom Chat
In the Application and Web Portal for customers, we have add the feature of Custom Chat, where users can add groups and to chat based on staff and outlet.
Users can create multiple Groups.
Super admin will be added in each group by default.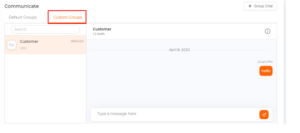 2. Automated Reports
Here, User can see the database on daily, Yesterday, Weekly, Monthly, Yearly.
User can send the mail to subscribe the service of Automated reports and can send the mail to anyone and receive the email if subscribe the services.

3. Activity Log: (Customer and Vendor)
User can select the role and then can see the list of the related staff base on that role and can filter as per staff for the logs.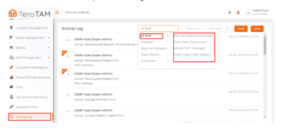 4. Dashboard
Download Chart of PM and communication.
Range between top 5 to top 30 for communication and PM charts
Communication 5 new charts.
Dynamic Charts for Assets.
5. Notification
Here all the Notifications are stored of app and web for subscribe services, auto close tickets, Escalation, Pending Complaints.
Read More Functionality for Notification have more data.
6. User Guide
In-app and in web of customer and Vendor user can see the user guide of specific application or portal with all details.
User can download the User Guide.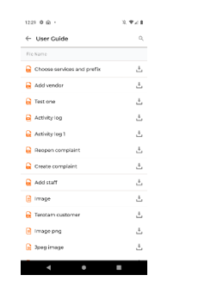 7. Assets History in App
User can see the history of assets in complaint management details of tickets. It will display the history that
where the assets were and when it was moved.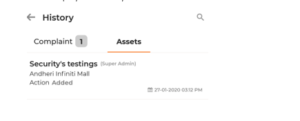 8. Vendor to Service Provider
The text change at vendor and customer side, as a vendor to service provide.
In application and web, we were sharing the photo of complaint management tickets and also report in mail and other default composers.
10. Location Management
In Location Management, The issue of Duplicate Zone, City are done now at time single city or zone will be added.