How can you say whether you are running any department well?
Key performance indicators (KPIs) and performance metrics for maintenance provide the answer to that query in the maintenance world.
Given that some management personnel appears merely interested in maintenance costs, one may assume that spending is essential. However, a solely cost-based review doesn't provide you with any actionable data on how well your maintenance team is performing. You have to dig a lot deeper for that.
Every department ought to have definite objectives. Determining your maintenance KPIs and using maintenance metrics as a waypoint to make sure you are moving in the right direction are the best ways to gauge how practical your maintenance approach is.
What is the Maintenance KPIs?
Every maintenance department's principal goal is to maintain an atmosphere that is conducive to achieving the main objectives of their particular businesses.
A maintenance KPI is a performance indicator that aids in helping you concentrate on the maintenance goals you wish to achieve. It is a measurable statistic that illustrates how successfully an organization is making progress over time toward attaining its primary maintenance objectives. While the goals can vary from facility to facility, they typically center on raising equipment uptime, cutting expenses, and raising maintenance efficiency.
Maintenance KPIs can assess:
Efficiency
Asset Downtime
Asset Efficiency
Inventory Control
Administration Of Maintenance Tasks
Costs And Spending On Maintenance
Safety And Compliance At Work
Simply said, organizations utilize maintenance KPIs to assess how well maintenance staff, operational systems, and procedures are performing.
KPIs vs. Maintenance Metrics
Although maintenance professionals sometimes interchange the words maintenance metrics and maintenance KPIs, there are a few minor technical distinctions.
Measurements used to assess maintenance team and system performance are known as maintenance performance metrics. Managers can quantify daily maintenance efforts in relation to their target figures using performance indicators.
In contrast, KPIs are actually just the target numbers themselves. Say your key performance indicator is to reduce maintenance expenditures on average by 5% over the course of the upcoming quarter. Performance metrics for maintenance can be tracked to gauge how well your work is working.
You can achieve the KPI by assessing measures like maintenance overtime, planned maintenance percentage (PMP), and overall equipment effectiveness (OEE).
Types of KPI and Metrics
Asset performance KPI metrics, including preventive compliance, scheduled vs. assigned work orders, work order categories, availability uptime, total downtime hours, MTTR, MTBF, total spend time, etc.
Technician performance KPI metrics, such as average response and resolution times, punctual arrival, first-time fixed-rate (FTFR), technician performance, and SLA compliance.
Budget-related KPI Metrics, such as Number of Hours Worked, Number of Breakdown Calls, Number of Spares Consumed, Number of Assets, etc.
IoT-related KPI Metrics such as Energy usage by tenant and facility; visitor flow to and from important locations; metrics relating to visitor management, etc.
7 Maintenance KPIs to Consider for Maintenance
1. Equipment Downtime
There are two fundamental perspectives on equipment downtime. The first is to think about how frequently emergency breakdowns render your assets inaccessible. The second is to gauge how frequently an asset is truly accessible to perform the tasks for which it is designed.
One or both of these measurements can be useful KPIs. Consider that asset availability is better than 90%, but world-class unscheduled downtime is less than 10%. These figures might act as useful benchmarks for your equipment downtime KPI.
2. Maintenance Backlog
Take a look at how many open pending work orders there are in your system. You can use this to assess your staffing needs. On the one hand, if there is no backlog, you probably have too many maintenance technicians. The opposite is also true: a large maintenance backlog may indicate that you are understaffed.
The recommended world-class metric is roughly two weeks' worth of work per technician. What KPI can you commit to in order to use that tactic?
3. Mean Time Between Failure (MTBF)
This KPI examines a specific asset, logs the intervals between equipment failures, and averages those readings. Each business should separately assess a crucial asset and choose a realistic target for raising MFBF.
4. Mean Time to Repair (MTR)
This KPI measures the amount of time between the point of failure and the actual repair, much like the MTBF does. It considers the actual job that needs to be done, as well as diagnosis, planning, and scheduling. A business might be able to spot process inefficiencies by using this measure. A decrease in MTR can show an immediate result if such inefficiencies are fixed.
5. Overall Equipment Effectiveness (OEE)
This KPI examines the overall effectiveness of a facility. OEE is based on the equipment's accessibility, overall performance effectiveness, and level of product quality. This measurement frequently requires the use of other measurements.
6. Percentage of Planned Maintenance
An emergency repair is almost never less expensive or disruptive than planned maintenance. This metric calculates the percentage of maintenance that is planned jobs. Take your total maintenance hours during a given time period and divide it by the number of anticipated maintenance hours to arrive at this measurement. Compare yourself against top-tier facilities that have a PMP of at least 85%.
7. Maintenance Expenses As A Percentage of RAV
RAV stands for replacement asset value. This indicator shows how effectively and efficiently your maintenance program performs. World-class businesses can keep this value at or around 1%. Keep in mind that metrics aren't KPIs. What kind of performance indicator would calculate the maintenance cost as a percentage of RAV?
How CMMS Enables You To Monitor The Most Crucial KPIs?
KPIs are required for your overall maintenance objectives, but it is advisable to stick to a small number of crucial ones and give them a great priority. When you have too many KPIs, you run the risk of using up all of your resources and losing focus.
Most KPIs can be best tracked by using the maintenance metrics that go along with them. A modern CMMS is your best choice to track and manage practically all necessary metrics because it serves as the center for all maintenance data.
You may quickly build reports using the CMMS to extract any maintenance-related data and monitor the advancement of your KPIs.
Let's go over a few ways that CMMS can assist you in keeping track of all of those metrics to better show this.
1. Work Order and Productivity Management
Your work orders' status, including whether they are scheduled, finished, or overdue, as well as metrics like MTBF, planned vs. unplanned maintenance work, and more, will be displayed by a CMMS.
Tracking work orders enable the discovery of a number of problems that could otherwise go undetected. For instance, your work order reports are very helpful for assessing the effectiveness of your personnel.
These reports will highlight issues that may have an impact on your maintenance KPIs, such as a high reliance on reactive maintenance, an excessive amount of time spent on specific tasks, noncompliance with scheduled maintenance, any factors that are causing workers to work overtime, and other staff productivity issues.
2. Costs and Expenditures
Every CMMS created with a focus on the user experience is a simple tracking device that offers a constant overview of all maintenance costs in your facility. Simply establishing your KPIs and inputting all cost-related data into the system is all that is required.
The majority of contemporary CMMS is built to aggregate the data into straightforward and simple-to-read reports once you make sure that all linked charges are accurate and entered into the system when required. You can create unique reports and graphs using CMMS to quickly analyze cost-related key performance indicators on the CMMS dashboard.
3. Equipment and Asset Downtime
The ability to provide users with complete historical data on asset history and performance is one of the computerized maintenance management system's most advantageous characteristics. You can simply check the amount of downtime for certain pieces of equipment on the CMMS dashboard. You may also keep tabs on the number of assets that are currently in use, those that are on the verge of failing, and any out-of-service equipment.
4. Inventory Control For Spare Parts
For maintenance procedures to run smoothly, efficient spare parts management is crucial. Major inventory problems like overstocking or stock-outs during crucial times can be readily avoided with CMMS software. This is possible by monitoring inventory KPIs and related indicators including stock-out, inventory accuracy, reorder point, slow-moving parts percentage, obsolete parts percentage, and more.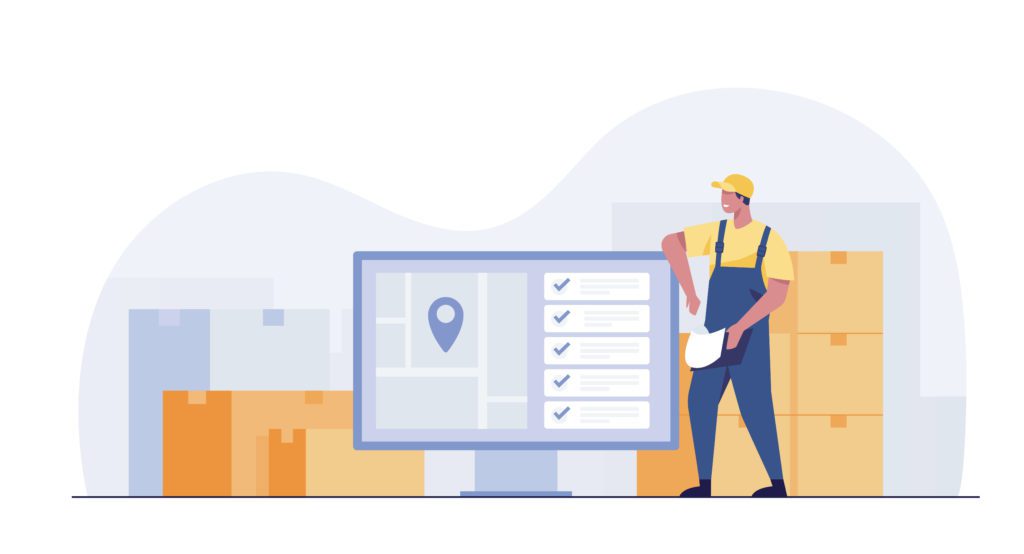 Streamline Your Maintenance KPI Tracking with TeroTAM..!!
Performance measurements and KPIs for maintenance are helpful tools for streamlining maintenance procedures and tracking advancement. Maintenance managers may create, assign, and manage work orders by using TeroTAM CMMS. They can also save data on assets, parts, and suppliers and quickly access graphic performance reports. It is really really simple! Talk to our expert now to get more insights.