Hospital inventory management has always been a challenge in daily routine, which leads to unexpected inconvenience, downtime, equipment failure, etc. To sort out these prehistoric hospital issues, IoT is evolving to ensure a proper workforce and serve the best level of assured service to the people. So let's get to know more info.
The art of the internet of things (IoT) is an advanced tech-solutions with an embedded device and sensor functionality that collect comprehensive structure data for hospital inventory, manage transactions, centralizes data in one drive to quick access in real-time, and perform smart actions. Moreover, IoT is a smart way to track inventory issues and fix them early, which solutions help in a broad range for hospitals for the fast growth with high potentiality.
The Technology Behind the IoT Inventory Solutions
The IoT(Internet of things)-based inventory provides credible information for hospital equipment, medicines, asset location monitoring, and control by tagging IoT devices to get shipments and goods live data. This automation process helps identify the medical equipment to sort out quickly and aids in proper hospital planning and supply chain. This data helps to obtain from the QR code technology to save intellectual time.
Handier IoT-Featured smart inventory software for hospitals, get fast and error-free data.
RFID Tag (Radio Frequency Identification)
Get the fastest touchless error-free data through a radio frequency identification device. RFIDs keep tracking the machines, beds, drugs by physical inventory to get the most reliable data. Which devices auto-detect the equipment's movements to target the live location and working status. Cloud connecting IoT devices allow hospital organizations to protect their assets safely and securely by restless monitoring observation.
NFC (Near field communication)
The innovation of near field communication with IoT-based inventory management is a practical approach. This solution reduces the poor response of the equipment, machinery on the floor. As results improve the gain visibility of medical equipment moving, engagement visually traces through a mobile application for first aid and emergencies wherever on the floor.
QR Code
QR code developed for the advanced mode of hospital inventory to modernize the hospital data collection to get installation date, service period, custom field product details, or goods details quick with the fingertips operation. And which is possible with the endless possibilities for information collection by eliminating manual paperwork methods.
Futuristic IoT-based Inventory Management Software to overcome Healthcare Challenges
The complexity of patient's needs and arrangements
Gentle care for medicines, temperature, and humidity
Drug security and surveillance
Shortage of beds and equipment for patients
Why do Hospitals Need the Right Inventory Tool to Manage Hospital Operations and Streamline Requirements?
Using an IoT-based inventory management tool for any hospital or health care domain keeps up the organization's growth with accurate intellectual efforts. This is one of the effective tools to perform multiple hospital and medical operations in a single tool by saving lots of human time and money.
This keeps an eagle eye view for drugs supply, medicines, and equipment that are primarily utilized in the hospital service to maintain the proper load of medications and enough beds. Also, make sure to have sufficient vaccines and degradable products, masks, protection used for the surgery purpose, and people safety.
These IoT-enabled inventory systems estimate the expenses and investments to purchase the required machinery to keep run the hospitals with sufficient equipment and keep track of the equipment utilization to bring profitability.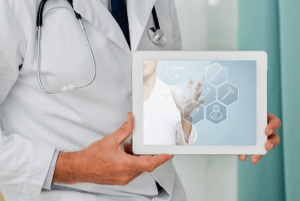 The dynamic version of the IoT-conceptual system in the healthcare industry lets you know the brief details of the availability of medicines, healthcare machines, and beds to create requests for purchases, sales re-orders, and which keep care for establishment capital to avoid the financial burdens and risks.
Our digital inventory application takes less time to practice to standardize the hospital functions and create more convenient payments at a one-stop solution, figuring out the critical points of organization flow on dashboards.
What are the Benefits of using IoT-based Inventory Solutions in Hospitals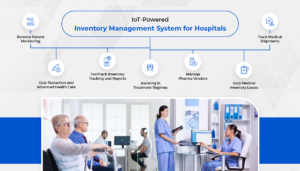 1. Fastrack Inventory Tracking and Reports
Using radio frequency identification (RFID) no need to spend time on the manual inventory process. Which is tagged to the medical equipment and machines to track in real-time whether on the floor or inside of the drug department. Every product can be tracked and recorded into the web servers to view reliable information. And generate system reports for billings, payments, maintenance to get physical data and watch on the system dashboard.
2. Get The Most Accurate Inventory Hospital Records
The clear vision inventory helps lots and make smooth healthcare operations to keep the right products on-time schedules. Our cloud performing solutions collect comprehensive information from the staff wages, expenses, and payments monitor for every path to detect risks and cash overflow to secure the organization. This helps to perfect audits for medical departments, staff resources, outsourcing vendor services to keep continuing or stop services.
3. Easy to Take Actions for Hospital Operations by Create Access
The smart controlling IoT-featured software creates permission access for the material, medical equipment, and drug storage rooms. enable user permission to handle inventory data DMS (document management system) to securely share the business reports, documents, health reports to the different health departments.
4. Intellectual Sensor Operations to Avoid Medical Stockouts
The future comes with IoT-based weight sensors for measuring physical and quantity level inventory, which is situated near the arrangements of equipment to count the presently available items arranged in shelves and replaced with the minimum quantity level, which is remotely monitoring and controlling the outflow of equipment load and unload. This technology is customizable and used in various pharma operations according to the requirement, provides real-time statistical data, and integrates data with an e-procurement system to analyze the accounts.
5. Inspect Equipment and Medicines Condition for The Best Care
With the real-time inventory assessment inspect the condition of medical equipment and machines to improve the lifespan and working efficiency. And generate alerts for turnaround time for service and maintenance. To protect medical goods and drugs provide information for hospital weather, temperature, and humidity to avoid medicine spoilage by keeping gentle care.
6. Track Medical Shipments and Allocations
Every medical shipment is tagged with the live location device to know the medical transportation from one location to another. This helps to estimate the good's on-time delivery to hospitals for Fastrack health service. Create allocation requests to provide a prescription to the people on time.
7. Detect Medicines Expiry
The systematic arrangement of medical goods noted down by the expiry periods with the digital data collection and create gentle Mail/SMS alerts for taking smart actions to stop serving run-out medicine in hospitals.
8. Save Time from Manual Spreadsheets
Go with the errorless digital inventory data by automating the process of calculating patient bills, prescriptions, and hospital expenses. This action method eliminates the manual version operating word, XL, documentation process.
9. Manage Pharma Vendors and Supplies
Simply manage medical vendors/suppliers through one portal to renew service length, contact. or communicate with the vendors for medical assisting services. This creates a hustle-free process to maintain clear relations and avoid misunderstandings during service.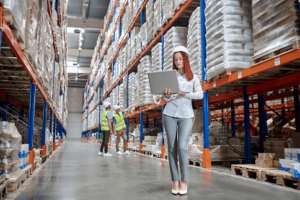 10. Stop Medical Inventory Losses
The IoT-Based response fast application tool for pharma stores, hospitals, keeps track of the bills and records in hospital functional areas to collect errorless data. This method of the inventory process gives clear insight into visuals and creates accumulative data for audits and inspections to stop the miscounting of goods, health care equipment, and medicine.
Highlights of using our Pro-Version IoT-based Inventory Application in Healthcare
Reduce inaccuracies and improve the inventory levels by digital automation
Improve customer happiness by serving fast and quality service
Automate the time taking inventory process by
Integrate with the sales, purchase, service details.
Helps dynamical workflow process, optimize inventory process to obtain great efficiency.
Improve hospital service quality and branding.
Helps to take the budget decision and cost controlling
Clear free internal communication for quick inquiries, medicine availability, and prescription allocation.
Conclusion
The pro-vision cloud operating inventory management application is the best fit for hospitals to optimize health care operations with palm-easy. You should consider this tool for your best practice for managing material to the man accurately by saving intellectual time and money. Glace inventory management works with hospital growth, tracking, cost controlling, and quality management.
You can use our best inventory services to make easy hospital operations which include medical supplies, medical devices, supplements, and assists the hospital staff. This glance inventory methodology is aware of the health care operations, process flow to maintain a peaceful work culture. Which runs the hospital management in the right working platform to ensure people are safe and have the best level of monitoring. To know more about the TeroTAM IoT-based Inventory Management System for hospitals, contact our expert team at contact@terotam.com and book your demo today.