Customers occasionally call or message businesses to inform them of any problems they have while using their product or service, no matter how minor. The influx of questions and messages alone begs the question: Will you approve and let your clients hang up the phone without being satisfied, or will you be ready to answer the call?
Client escalation management enters the picture here. Effective escalation management increases the satisfaction of current customers and motivates more leads to become loyal customers.
In this article, we will take a deep dive into Escalation Management and all you need to know about it to keep your customer well-answered and well-satisfied. Let's take a look.
Escalation Management – What does it mean?
Escalation resembles a "stairway." It is designed to assist agents who do not have enough knowledge or experience with a particular issue brought up by the consumer. The bottom step or lower floors of the stairwell are where the agents are located. The act of escalating calls, questions, or concerns to management, supervisor, fellow agent, or member of the relevant department concerned in the situation at hand represents an escalation.
Customer service escalation management reduces the likelihood of offering consumers inaccurate or inadequate answers or leaving the situation unresolved, both of which could irritate or, worse, frustrate them.
In order to address client inquiries based on the difficulty and substance of the problem, concerns given during a call are typically categorized into three to four levels or tiers. Higher the level Higher and Faster Escalation of the issue is needed.
How Significant is a Customer Support Escalation?
In a customer Support center, escalation should mean that the support system is more effective the less escalation is made. A complex and organized method that aids a company's help desk in managing even the most important and delicate client complaints would still be highly helpful. Escalation is a useful strategy for regaining the confidence and backing of unhappy or unsatisfied clients.
It also fills the gap between the company and its clients. Customers' assurance and confidence are restored, and their perception of the company is refreshed as a result. People are more likely to suggest goods and services to their friends and family if they have a positive image of the company. Most significantly, it will increase.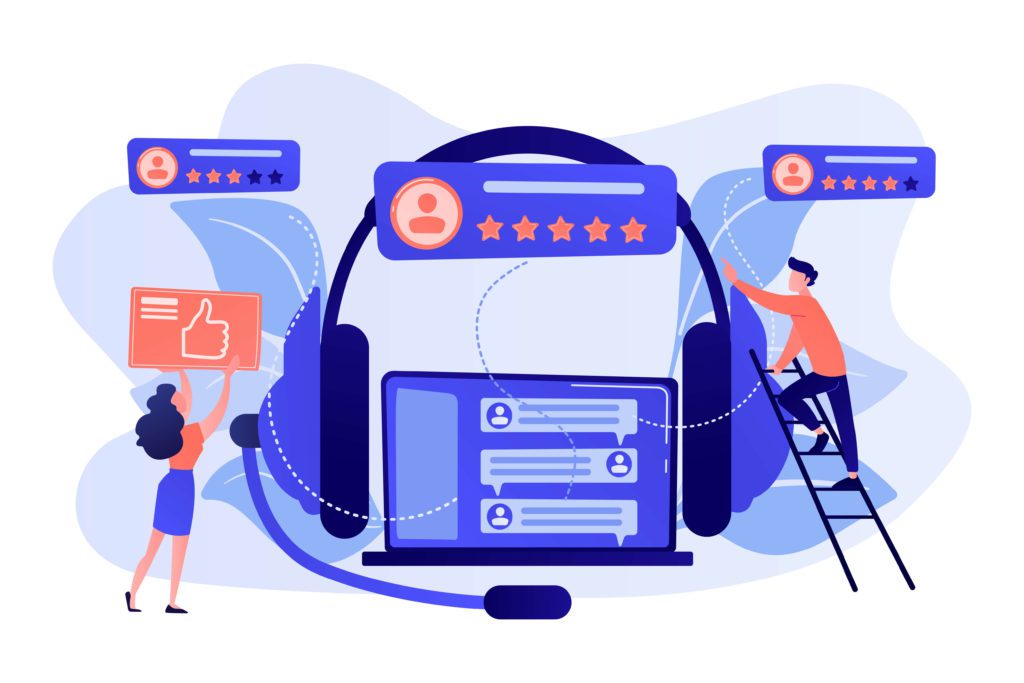 Types of Customer Escalation
A. Functional Escalation
Customer service escalation may occur instantly for some firms. When an agent answers a call, they can realize right away that they don't have the knowledge or resources to provide an answer. They then pass the request along to a different team. This procedure is known as "functional escalation."
B. Hierarchical Escalation
The method of escalation might not be as obvious in other situations. The process of moving problems up a chain of command based on how things are going is known as "hierarchical escalation." Typically, it occurs when a customer is straining for a solution and a problem or inquiry can't be solved. The representative then decides whether to refer the issue to a supervisor or expert who has experience having challenging conversations.
3 Must Have Requirements of a Good Escalation Management
i. Thorough Familiarity With The Product
Managers and supervisors are required to have a wealth of knowledge in order to provide clients with correct information and the best available solution. Customers demand swift action and a sense of closure from the agents assisting them with their problems or inquiries, thus having appropriate experience and a strong conviction is crucial.
ii. Patience
When a situation is escalating, speaking to the consumers in a soothing manner can calm their ire or frustration. The luxury of time to wait on the phone for hours for a solution is not always available to customers.
iii. Empathy
Having a sincere grasp of what clients are going through frequently enables managers to act properly and ascertain clients' true needs and desires swiftly.
Best Practices for Customer Escalation Management
1. Avoid Customer Complaints Escalating
Everyone should aim to stop unneeded escalations first and foremost. Make sure your customer service team gets the necessary instruction and resources to succeed in order to do this. To meet their client's requirements, they must be able to exercise independent judgment and make choices on their client's behalf.
2. Get Your Employees on the Same Page
Encourage everyone in your organization to become familiar with the escalation management plan to enable smooth customer escalation. Your staff should be aware of their responsibilities during the escalation process and who to direct questions to.
3. Design SLAs That Your Team Must Adhere To
Customer service is not a specific focus of SLAs. They are contracts or agreements that specify the caliber of service that a business will offer. The service that reps will offer to consumers is outlined in the SLA.
SLAs are a great method to establish and uphold high standards for your agents. They're also crucial for managing escalation because they make it simpler to identify inquiries that need to be escalated.
SLAs also lets you set priorities for problems and specify the kinds of requests that need to be handled more quickly. This allows you to direct your team's attention away from routine care requests and toward issues that require more immediate assistance, such as significant product faults.
4. Create Explicit Escalation Procedures And Systems
As it provides reps with a clear indicator of when they should escalate an issue, the structure is the cornerstone of escalation management. Queries should ideally proceed through an automatic process until the problem has been fixed to the customer's satisfaction.
If customers are having difficult technological problems, specialists should be involved. Separate paths to resolution should be introduced based on the customer's preferred support channel. This gives the customer an omnichannel experience and enables your team to work in the channel that best serves the needs of the customer.
5. Level Up the Customer In a Right way At Right Time
It should be obvious when an issue should be escalated and how it should be presented to the customer when they need more help. You must involve the appropriate person at the appropriate time if you move them to another rep. You don't want to go up the ladder too rapidly or ignore a client who needs higher attention.
6. Provide Customer Service Training
It is essential that all staff members (including managers) participate in training and workshops to help them hone the necessary abilities to handle client complaints if customer escalation is to be handled appropriately. The consumer will only become more agitated if an agent fails to communicate effectively because they are not listening or showing empathy. The last thing you want or need is this.
All employees can benefit from regular customer service training that teaches them how to handle client calls at each level, how to answer issues swiftly and completely, and how to keep the discussion moving smoothly. You may relax knowing your team can handle even the most challenging complaints if they have received effective escalation training.
7. Swiftly Close the Escalations
You must respond to clients right away, especially if they are upset. This demonstrates to them that they are important. Although you are free to set your own schedule, it is recommended that you finish customer escalations within 30 days.
If the problem escalates further, the client may start to feel unfavorable about your brand and decide to do business elsewhere. When a problem is brought to your attention, you'll probably need to investigate it, try several solutions, and perhaps even make a compensation offer. Due to the length of the escalation process, you should begin it as soon as you can and finish it as soon as you can to maintain your customers' satisfaction and loyalty.
8. Maintain All Escalation Records
Track and record each incidence of escalation as much as you can. You'll be able to identify the root causes of frequent issues and other friction-causing service patterns by doing this. Alternately, you might also find flaws in other divisions. Informing those teams of new knowledge enables your corporation to collaborate and solve difficulties as a whole.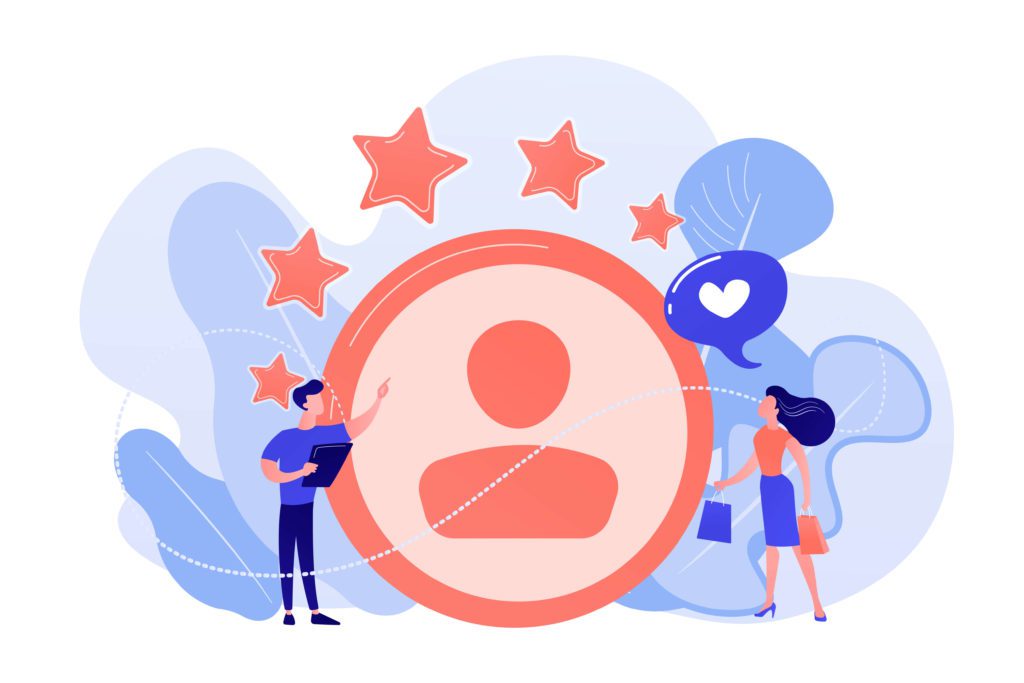 Improve Your Customer Service Satisfaction with TeroTAM
One such platform that enables you to manage escalations successfully is TeroTAM, the cutting-edge escalation management software.
You can answer client emails and live chats using our escalation management solution. It enables you to categorize high-priority customer requests with ease, establish SLAs for various support procedures, automate the assignment of escalated client requests to designated agents, and respond to each customer inquiry sympathetically and promptly. You may even keep track of how many client requests have been handled as anticipated and how many have been escalated using real-time statistics.
Still, Need more insights on how it works and helps you streamline your escalation process? Connect with our experts at contact@terotam.com or schedule an appointment now.