"Issue tracking" is a broad term with several different connotations depending on the context. An issue can be characterised in a corporate setting as any task or action that occurs during the course of the day's work, such as complaint management, IT help desk, or scheduled building maintenance. When a problem is time-sensitive, relevant to business performance, or may have implications if left unattended for too long, tracking how it is resolved becomes even more important.
Keeping track of issues becomes even more important during times of transition. A company that is rapidly expanding will have a lot more to keep track of than it had before it started growing. Every department and industry has its own set of problems to monitor. Marketing, finance, facilities management, human resources, and retail all handle recurrent chores. Departments across the board, on the other hand, struggle to keep up with spreadsheets and other manual tracking systems.
What is the solution? Issue Tracking Software
Let's take a look What is an Issue Tracking Software and How does it Work?
What is Issue Tracking Software?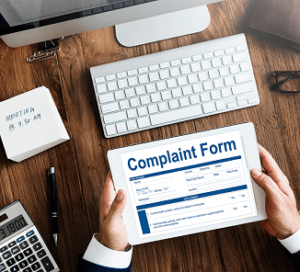 Running a business does not imply that you will constantly be sailing over calm corporate waters. Regardless of the industry in which your firm works, it will undoubtedly confront problems in carrying out day-to-day commercial operations.
Implementing a specialised problem tracking system is one method to avoid such unavoidable stumbling blocks. "Issue tracking," as the name implies, is the process of finding, documenting, and resolving numerous issues that develop during the course of a company's initiatives.
These problems encompass not only technical concerns but also minor flaws in a company's assets. Whether it's a software defect or a server update, an issue tracking system addresses all of your problems in a flash. You can quickly complete your business challenges if you record them correctly on the appropriate platform. This also ensures that your everyday tasks are completed on schedule.
Impacts of Issue Tracking Software on Business Productivity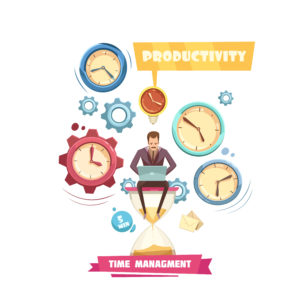 1. Shortens the Resolution Time
On a daily basis, development and testing teams in medium to large product businesses deal with hundreds, if not thousands, of issues. It can be challenging to deal with such a big number of concerns. The process can be prone to errors and be filled with bottlenecks, resulting in delays that can harm customer relationships. An issue tracking system makes it easier to gather critical issue information, make better decisions, and cooperate more effectively in order to resolve issues more quickly.
2. Offers an Improved Visibility
Internally and publicly, issues are frequently reported through various communication channels. When dealing with a high volume of client complaints, there's a good chance that something will get lost in the shuffle. A single platform for managing all issue tickets is provided by an issue tracking management system. Case managers can easily track the progress of each issue, keep track of who is working on what, and distribute duties. This promotes responsibility and encourages team members to work in the open.
3. Build Smooth Escalation Management
When it comes to resolving problems, things don't always go as planned. Customers are occasionally dissatisfied with how an issue was handled or resolved. These situations necessitate higher-level engagement for review, additional action, or response. It's easy to see escalations and assign them to supervisors as soon as feasible with issue tracking software. Such inquiries are promptly answered, leaving no possibility for disgruntled consumers or poor feedback.
4. Get Rid of Manual Interventions
The number of issued tickets increases as your company grows. And manually managing faults in day-to-day procedures becomes increasingly complex. It's simple to automate repetitive issues and allow repeating jobs to follow a specified workflow pattern with an issue tracking system instead of needing to manually intervene. In the long term, issue tracking systems are easier, more convenient, and less expensive.
6 Key Operational Steps of Issue Tracking Management System
Now that you know what issue tracking is all about, let's look at the many stages involved in the process. Different teams can be allocated to each of these stages. Regardless, the end goal remains the same: to improve the organisation of your operations.
1. Data Collection
It is quite usual for staff to have difficulty running a piece of machinery. A broken plug could cause a scanner to stop working, or a hard disc could get corrupted. Where do you submit all of these problems if this happens?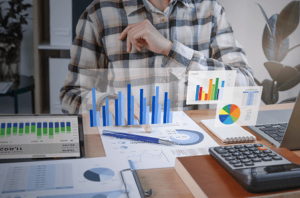 This is when issue management software comes to the rescue. It creates a central database where you can log all of the problems, queries, and technical issues that arise on a daily basis. It compiles all of the pre-recorded assets' functional data. This way, none of the problems go overlooked, and you can address them as soon as possible.
2. Keeping Records
After you've gathered information about the problem, you'll need to decide how to solve it. It greatly facilitates the recording of such judgments for future evaluation.
Managers can then assess whether they made the best option possible based on the information supplied. It elucidates employee performance and their decision to fix a specific piece of broken equipment. When you reopen tickets to resolve a recurring issue, past servicing information is much more useful. As a result, you'll be able to adjust your servicing technique as needed.
3. Accountability
Having qualified personnel handle asset issues is always a good idea. For issue resolution, most companies use IT professionals. Experts enable businesses to maintain accountability and authority.
Professionals use their expertise to resolve issues and limit the use of assets by other employees. This ensures that no data on the asset is interfered with while it is being repaired. If an issue is not resolved properly, the responsible professional can be identified and held accountable.
4. Setting Priorities
Hundreds of difficulties swarm in on a daily basis, whether you're a little corporation or a multi-departmental organisation. Given the time constraints of your firm, dealing with all of the concerns at once is practically impossible.
When this occurs, it is quite beneficial to prioritise numerous similar situations. Problems that require quick attention should be labelled as "high priority." Others can be designated as "low priority" if they are not as urgent and can be dealt with in a few weeks. This is made much easier using issue tracking software.
It prioritises your issues, allowing you to focus on the most pressing ones first.
5. Resolving the Issue
When dealing with a variety of difficulties that are all similar, having a documented Standard Operating Procedure (SOP) is extremely beneficial. You can create a standard operating procedure (SOP) based on previous breakdowns and use it whenever a similar circumstance happens.
This avoids the need for repetitive workflows where you dig into the same problem again and over. An issue tracking system keeps track of all of your SOPs and alerts you to which one to employ in which situation.
6. Reviewing the Situation
You can ensure that all of your assets are in good working order by implementing a rigorous review procedure. After a problem has been rectified, you can compare an asset's actual performance to its expected performance.
If actual performance falls short of expectations, your SOP will almost certainly need to be tweaked, and the problem will need to be reopened.
Issue Tracking Software: The Ultimate Productivity Booster for your Organisation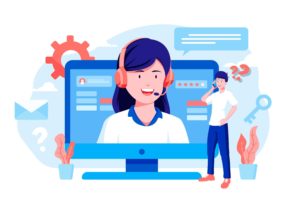 A strong issue tracking system clearly defines how different sorts of faults must be resolved. Most organisations choose advanced software for this extra degree of guidance.
It automates all of your issue tracking steps and notifies you in real-time if there are any breakdowns or issues. It also enables you to integrate seamlessly with third-party management applications.
TeroTAM is an established brand in the CMMS solution industry and is also one of the leading issue tracking solution providers. It allows you to track, maintain and report on asset issues from anywhere, at any time. To get more insight on how it works connect with us at contact@terotam.com now or schedule a demo today.