Many businesses are opting to rent equipment rather than buying it outright, thanks to the growth of the equipment rental industry. Equipment rental companies may find it increasingly challenging to manage their operations, meet client requirements, maintain a healthy bottom line, and stay ahead of the competition in the face of rising demand and fierce rivalry.
What is the answer? A comprehensive rental equipment software solution may be the way to go. Selecting, purchasing, implementing, deploying, and using the software may, nevertheless, be an expensive and time-consuming process. Understanding what equipment rental software is and why it is needed is a good place to start, followed by the advantages that equipment rental software may provide.
What is Equipment Rental Software?
Equipment rental software is one of the most critical pieces of software you'll need, especially if you're a newcomer to the industry. It benefits businesses in a variety of ways, including organizing operations, managing assets, and streamlining processes.
It allows the company to take control of equipment with the help of real-time data and visibility. Equipment rental software is being used by a large number of businesses.
Why Cloud-based Equipment Rental Software is a must-have Solution?
Cloud-based Equipment Rental Management Software is built on cutting-edge technology and gives the capabilities to streamline rental operations and increase profitability. TeroTAM's Equipment Rental Management and Tracking Solution help dealerships plan, operate, monitor, and improve rental operations in order to boost profits and improve customer service. The rental department is fully integrated with the rest of the dealership, thanks to Rental Management software. This saves equipment downtime, streamlines processes, and ultimately boosts your rental department's revenue.
Features of Cloud-based Equipment Rental Software
Accounting
A general ledger of accounts payable, and accounts receivable are used to keep track of expenses and revenue.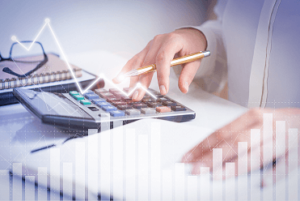 Asset Tracking and Management
Keep track of your assets, including where they are and who is utilizing them. Keep track of important details like pricing, payment processing, billing, and invoicing on your assets.
GPS Asset Tracking and Asset Tagging
Use tagging techniques like barcodes, QR codes, or RFID tags to scan your assets. They include details on their condition, cost, who uses them, and when maintenance is required. You can also utilize GPS tracking to locate the equipment's present location.
Schedule of Asset Availability
Businesses can better distribute work and manage equipment utilization by providing information on asset availability for specific pieces of equipment.
Inventory Management
To forecast future demands, keep track of asset information, and monitor utilization. You can figure out if you need to buy extra equipment by looking at the availability rate and depreciation of a certain asset.
Lease Management
To review the terms of signed leases, input and access them.
Maintenance Management
Keep track of your maintenance history and make plans for preventive or predictive maintenance in the future. Make a note of any equipment problems you or your employees encounter for future inspection and repair.
Order Tracking and Management
Information on the equipment order process can be entered and accessed.
Analytics and Reporting
By recording and evaluating crucial performance data, you can improve your business operations. Create reports based on asset values, use, and depreciation, among other criteria. Calculate the downtime of equipment to ensure that there is plenty of it.
5 Key Benefits of Equipment Rental Software
1. Equipment/Asset Tracking
Equipment Rental software can help you maintain track of your assets. It informs you of who is using which asset and what the asset's current condition is, whether it is in working or non-functional mode. It is quite useful in preventing asset theft and misplacement. This is one of the primary reasons for the use of this software. When employing rented assets, it's critical to maintain track of them; else, you'll end up with a big hole in your pocket.
2. Schedule Upkeeping
Maintenance is critical for all businesses; it has a direct impact on the bottom line. If maintenance is not completed on schedule, it might result in higher maintenance costs. As a result, this program enables you to schedule and conduct maintenance on a timely basis. Maintenance reduces the likelihood of an unexpected breakdown, as well as the time it takes to repair it.
3. Prioritize Preventive Maintenance Placement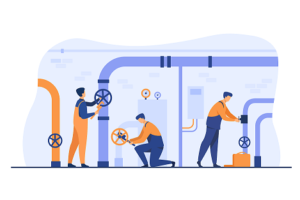 It's one thing to implement maintenance, but it's another to determine which form of maintenance is employed on assets. Because there are many different forms of maintenance, it can be split into two groups. There are two types of maintenance: proactive and reactive.
Preventive/Predictive maintenance are the mainstays of proactive maintenance. Maintenance is arranged for an asset before it breaks down, which protects it against sudden failure. This maintenance aids in the prediction of failure as well as the detection of possible problems. Asset downtime is reduced when equipment is maintained, which helps to increase return on investment (ROI).
4. Inventory Control
In order to properly maintain assets, you must ensure that inventory is available. Because old parts are changed and new parts are installed during maintenance, if an inventory item is not in stock, you may be unable to perform effective maintenance. As a result, inventory management is crucial to avoid duplication of effort. You can easily keep track of your inventory with rental equipment tracking software.
5. Produce Reliable Reports
This software is important in producing a precise report that shares information about assets because it is automated, and it also consolidates information. As a result, developing reports that meet the needs becomes much easier. Reports are essential for understanding performance, and maintenance reports can help you spot problems and rectify them. Reports provide a large amount of data that assists the organization's manager in making educated decisions rather than guesses.
Why Choose TeroTAM's solution for Tracking Rental Asset/Equipment?
Rental equipment management can be stressful, and without an automated method, productivity will undoubtedly suffer. TeroTAM's Rental Equipment Tracking solution is essential if you want to take your business to the next level. It has the ability to help your business develop, and you will notice the benefits almost immediately after using it.
Other benefits of TeroTAM's cloud-based system for tracking rental equipment include data encryption, data accessibility from anywhere, and the ability to make modifications based on task priorities. TeroTAM's asset management software can help you manage your assets more effectively.
Why wait?…. Get Started Now…!!
Equipment rental is growing day by day by businesses to grow their business and stay away from investing in assets that they think they may not own but need for a limited time period. But managing these many rental types of equipment and their usage and allocation is a pain point they frequently encounter. TeroTAM's solution for Tracking Rental Equipment is worth having software to get rid of such pain points. Connect with us now at contact@terotam.com and our experts will help you Get started…!!