When attempting to describe two seemingly similar but separate ideas, it's simple to become perplexed. That is why it is critical that we use caution when speaking and define our concepts precisely. As a result, we've arrived at the subject of inventory management and asset management. These are two terms that allude to the monitoring of elements that must be monitored in order to do business, but they differ in important aspects. When addressing each one, you'll notice that you'll need to adjust your mentality just a smidgeon to prevent becoming confused. Let's get started on defining the differences between inventory management and asset management right now.
Asset Management vs. Inventory Management
Inventory management keeps track of the stock that enters and leaves a company's stores and warehouses. Asset management is the process of keeping track of the equipment and materials that a firm uses to perform its operations.
To put it another way, inventory and asset management both keep track of a company's assets. Inventory management, on the other hand, is concerned with the flow of commodities a company sells or the parts it utilizes to manufacture goods. One of the objectives of inventory management is to identify the proper stock balance to meet consumer demand or, in the case of manufacturing, to supply production lines. Asset management, on the other hand, keeps track of items that are used internally and are not for sale. Asset management also involves assuring the value and availability of assets.
What is Inventory?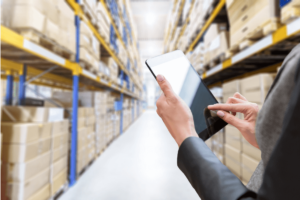 Inventory, often known as stock, refers to the products, raw materials, supplies, or parts that a company keeps on hand in order to sell or manufacture new products. Raw materials, work in progress, finished goods, and maintenance, repair, and operations are the four forms of inventory (MRO).
What is an Asset?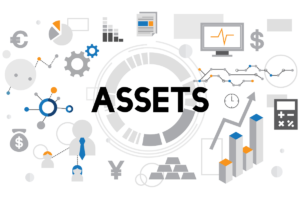 Assets are the resources that a corporation employs to run its business, generate goods, or create value in some other way. Equipment, fixtures, and furnishings that an organization owns or leases, as well as intellectual property such as patents, are examples of assets.
What is Inventory Management?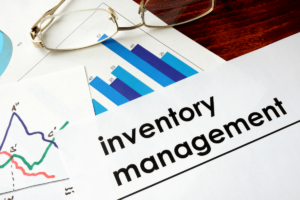 The systematic strategy to storing, sorting, and utilizing goods is known as inventory management. It includes raw material and completed product management.
Inventory is regarded as one of the most valuable assets. A shortage of goods will have a significant impact on business, particularly during peak season. When products are manufactured on a continuous basis.
It's critical in business to keep the proper amount of inventory in the right place. Inventory management, on the other hand, is not only vital for keeping the proper product on hand, but it also helps you avoid overstocking.
Knowing when to reorder and how to reorder, as well as which warehouse locations require reordering. This is where things become a little jumbled and twisted up. An organization's inventory management is required to avoid problems like these.
Key Benefits of Inventory Management
Stock types and amounts frequently change, making it difficult to track and maintain. Inventory management alleviates this problem and provides the following advantages:
Improved Inventory Accuracy
You'll be able to see what's in stock and order only what you need to meet demand.
Cost Savings
Stocks are expensive until they are sold. Storage, handling, and shipping expenses, as well as insurance and employee pay, are all part of the carrying costs. Inventory is also vulnerable to theft, natural disaster loss, and obsolescence.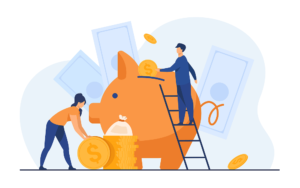 Enhanced Insights
With inventory tracking and stock control, you can immediately notice sales trends, track recalled products, and track expiration dates.
Streamlined Vendor and Supplier Terms
Inventory management also gives you information into which products sell well and in what quantities, which you may use to bargain with suppliers for better prices and terms.
Improved Customer Service
Customers that receive their orders on time have a higher level of loyalty.
What is Asset Management?
"Asset management is a systematic approach to creating, running, maintaining, upgrading, and disposing of assets in the most cost-effective way possible" (including all costs, risks and performance attributes).
It's also becoming more common in the business world and in public infrastructure to ensure a coordinated approach to cost, risk, service/performance, and sustainability optimization. It covers the complete life cycle of physical and infrastructure assets, including design, construction, commissioning, operating, maintaining, repairing, altering, replacing, and decommissioning/disposal."
Key Benefits of Asset Management
Improve Asset Data Management
Not only can you access records in real time with an asset management system, but numerous employees can use the system at the same time on one comprehensive database rather than multiple spreadsheets. This prevents data from being erased or reports from being submitted with incorrect asset information.
Keep Detailed and Accurate Asset Records
Barcode scanners and labels ensure that all necessary data is captured accurately and without keying errors.
Easy-Go Handling of Change Requests
To build an approval process, asset change requests will be streamlined. You'll always have a complete history, which is especially useful during an audit, because data is accurate and updated in real time.
Automated Asset Transfers
When it comes to moving assets, an automated asset management solution gives you the tools to ensure compliance, boost productivity, and avoid errors and delays.
Preserve Assets for Longer Life Span
Track asset status and upkeep using easy-to-use logs of the assets you presently have in-house to better budget for asset replacement.
Inventory and Asset Management: What are the Similarities?
Despite the fact that inventory and assets serve different objectives, their goals and techniques are comparable. Inventory and asset management are both important:
Ascertain that a company's inventory is sufficient to meet demand and avoid shortages.
Make sure a company can always get the equipment and materials it needs to keep running.
Counting and recording errors caused by humans should be avoided.
Reduce asset deterioration and loss due to misplacement.
Keep an eye on items to see if they need to be scrapped or replaced.
Reduced expenses.
Serial numbers can be used to trace an item's progress through the inventory or asset life cycle.
Inventory Management vs. Asset Management: What's the Difference?
The differences between the two disciplines are shown in the table below
| | |
| --- | --- |
| Inventory Management | Asset Management |
| 1. This programme keeps track of stock when it enters and exits the company. | 1. Manages items that an organization plans to keep for the whole of their lives, from acquisition to disposal. |
| 2. Restocks merchandise and parts for resale to customers. | 2. Regular Inspection, cleaning, repair, or replacement of assets. |
| 3. Customers can only return products to inventory if they are unhappy with them. | 3. Users take items out on loan and then return them to the asset pool. |
| 4. Minimal contact with each object, and only the most basic information is captured for each item. | 4. Determine which assets add value and which liabilities are a liability. |
Inshort, Inventory management keeps track of when a corporation buys, sells, or consumes parts, products, and supplies whereas Asset management examines how a corporation makes use of items it doesn't plan to sell.
Inventory Management v/s Asset Management: Which Is The Best Fit For You?
Inventory management and asset management share numerous parallels and distinctions, as we've already covered. Hopefully, you now have a better understanding of what they are. Get a free trial of TeroTAM's Inventory Management Solution and Asset Management Solution to see which one is appropriate for you. Both of these solutions can be utilized as standalone asset management solutions or as integrated inventory management solutions, depending on the needs of your company.
Why to Wait..??? – TeroTAM's CMMS Solution Can Assist in the Growth of Your Company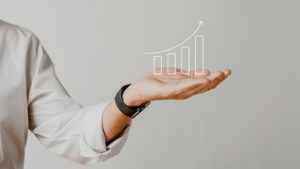 Consider TeroTAM's CMMS solution, if you're seeking for an inventory management system that includes asset tracking and management. Its cloud-based inventory management system allows for automated replenishment and precise cycle counts. Traceability allows you to track things by lot or serial number throughout different locations, such as stores and warehouses, to ensure they're used before their expiration dates.
TeroTAM's Fixed Assets Management solution gives you complete management over an asset's life cycle, including comprehensive depreciation assistance and interaction with the accounting module.
Write back at contact@terotam.com or Schedule a Demo Now with our experts and Learn how TeroTAM's Inventory Management System and Fixed Asset Management System can help you lower operating expenses and boost cash flow.