When you're in charge of a corporation or a business, you'll have a lot of challenges to deal with. Machine and Equipment tracking can help with several of them.
Maintenance is the first and most crucial thing to keep track of. The company will not be able to thrive without a well-run operation. If your business wants to succeed, all of your systems must be operational. That's why it's critical to maintain track of all the machines, servers, and appliances.
What is Machine Tracking?
Machine and Equipment monitoring, often known as Machine tracking, is a method for firms to keep track of all their tangible assets. GPS. Tags or barcodes can be used to track any physical device. Machine or Equipment tracking is a method of keeping track of everything a company possesses.
Why does your Organization need Machine Tracking?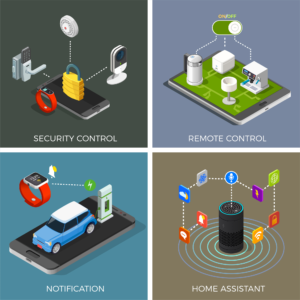 If your organization deals with hundreds of things, inventory management might be difficult. Your personnel use a variety of equipment, which is rotated between locations and staff and checked in for maintenance. Your projects will feel the burden of these processes if you don't document them.
Excessive use also causes equipment to wear out faster, necessitating routine maintenance and inspections. This is handled via equipment management. Monitoring the total cost of ownership of all goods in the firm inventory, from huge machinery to lab equipment and PCs, is also part of equipment tracking.
A centralized platform that tracks all asset-related operations, as well as equipment location, owner, and contract history, is often required by organizations.
Machine Tracking – How is the Industries Worldwide looking at it?
The industrial machinery and equipment industry in the United States has grown to a sizable $257.6 billion throughout the years.
Asset management is critical for companies that rely on equipment to meet this anticipated development. Other organizations, such as schools and hospitals, may require such a solution for tracking sports or lab equipment.
Here We've compiled a list of some of the equipment-related workflowsf from some of the most well-known industries based on our study and expertise:
1. Health care
Imaging machines, dopplers, and pulse oximetry are examples of diagnostic equipment.
Infusion pumps and medical lasers are examples of treatment equipment.
Ventilators, dialysis machines, and incubators are examples of life support equipment.
2. Information and Communication Technology
Laptops, printers, and scanners are examples of hardware.
Smartphones, tablets, and wireless gadgets are examples of portable equipment.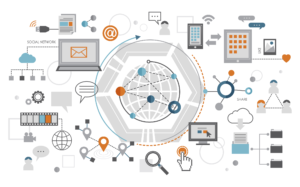 3. Educational Institutes
Test tubes, beakers, and microscopes are examples of lab equipment.
Footballs, gear, nets, and basic exercise machines are examples of sports equipment.
Installation units, for example, are HVAC equipment.
4. Civil engineering and Construction Business
Tunneling, earthmoving, material handling, and hauling heavy equipment.
Mixers, drills, and clamps are examples of hand and power tools.
Do you want to learn more about construction equipment management? Check out our infographic on construction equipment!
5. Audiovisual and Production
LCD screens, projectors, and monitors are examples of visual display equipment.
Microphones and broadcast processors are examples of recording, production, and post-production equipment.
Softbox/ring lights, as well as LED displays, are examples of lighting equipment.

Why do you need a Automated Machine Tracking Software?
Companies that deal with a wide range of machines and equipment are prone to machine & equipment management mistakes.
For example,
Theft is common in the construction business, with annual losses of up to one billion dollars. In addition to the financial costs, recovering from machine downtime causes workflow disruption and productivity loss.
Machine misplacement is much more common in industries like AV and Production because they often work in remote locations. Similarly, manually safeguarding a building company's domain is impracticable and expensive.
Automation of machine & equipment management is a recommended option. Many businesses use machine tracking software to accomplish this, which allows them to streamline their processes.
Here are some examples of how Machine Tracking Software can aid in the automation of machine & equipment management in various industries:
Allow for Machine Recovery: By updating current positions in real-time, you can reduce the danger of misplacement and theft.
Real-time Management: Use the cloud to store inventory data and related activities. You can also check the machine and equipment in or move it to a specific location when you return it.
Track and Schedule maintenance: Whether you're working with medical diagnostic tools or audiovisual lighting machines, it's vital to keep them in top shape. Reduce unexpected problems by automating preventive maintenance.
The Ultimate Value Addition by Machine Tracking Software
Businesses are recognized to benefit from automation since it reduces inefficiencies. It increases the productivity of equipment and enhances the return on investment (ROI) for various sectors.
Here are the ways how automated machine tracking can add value to your machine and equipment management setup:
Keep track of the Machine's lifespan
Track an item's lifecycle from purchase through disposal with ease. Critical events such as maintenance, depreciation, and replenishment can be tracked. You can avoid machine downtime by having access to real-time data. You can also use salvage value to sell or dispose of machines to simplify depreciation management.
Procurement management
Inventory control generates purchase orders for vendors and automates low stock warnings. Documenting your procurement operations, allows you to maintain healthy relationships with your vendors.
Keep an eye on the Work Order
It's not enough to have the correct machine or equipment. It must be well-maintained in order to perform at its optimum. A software system can automate the tracking of maintenance work orders. Make a maintenance request, assign it to the appropriate department, and keep it on your radar.

Verify that the Machine or Equipment is in your possession
Theft and misplacement of equipment are widespread in the healthcare, education, and construction industries. Requesting check-ins and possession verification can help to reduce these situations.
Create personalized Barcodes
It's critical to keep an error-free and comprehensive database that accounts for all of your inventories. Stock amounts must be exact, whether it's an infusion pump or little products like USB drives and microphones. Make barcode identifiers for these items to make stock counts easier.
Optimize your Machine's Productivity With TeroTAM's Machine Tracking Software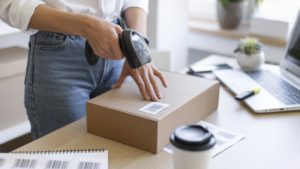 It can be intimidating to manage machines and equipment on your own. Choose TeroTAM's Machine Tracking and Equipment Management system, which does all the heavy lifting for you.
Select from Barcodes, QR codes, and RFID tags to build bespoke labels that meet your tracking requirements.
Work orders can also be created and tracked. Firms can use this functionality to arrange preventive maintenance sessions in order to increase uptime. This aids in the management of machine and equipment maintenance, resulting in uninterrupted processes and increased productivity!
Finally, use the detailed machine and equipment reports to locate problem areas so that your operations are never disrupted.
Ending Words
Due to the capacity to manage asset depreciation and lifecycle, machine or equipment tracking helps the organization keep on top of the current trends in new and upgraded machines or equipment. As a result, machine or equipment tracking aids in the growth and development of a business. This is extremely difficult to achieve if the company uses manual tracking rather than machine tracking software.
Machine tracking is essential for improved corporate management. Better management translates to a healthier business and a more structured working environment. With TeroTAM's Machine Tracking software, you can easily track any and all of your machines and equipment using our QR code or RFID asset tags. Find out more by scheduling a quick demo or connect with us at contact@terotam.com and get started today!