If you're like most business owners, you don't wake up delighted to manage your costs. That's fine; as a business owner myself, I understand. In fact, I frequently put off tracking my business spending, only to find myself scurrying around like a headless chicken during tax season, trying to get all of my ducks in a row.
"How much time and worry could I have avoided if I had only been a little more diligent in the earlier months?" I wonder afterward. " And that's the thing: regardless of how tedious the chore may be, cost monitoring is beneficial. However, saving you time and hassle during tax preparation is only the beginning. Let's look at some of the advantages of keeping track of your costs.
Why do you need to track your Business Budget and Expenses?
Many organizations base their business decisions solely on speculation and guessing. They don't have any solid numbers or data on what work has been completed in the last few days or the future plans. Similarly, budgeting is based on assumptions.
Tracking Business Expenses allows you to:
Become more conscious of your spending habits.
Improve your financial management skills.
It gets you ready for tax season.
Assists you in getting your money back
Your staff will be happier.
Plays an important role in determining your profitability.
Why Does Your Business Need CMMS Software?
Now, the CMMS helps the business in a variety of ways by keeping track of not only the Budget but also the amount of money spent on budgeted tasks, including recurring expenses and charges. Managers can utilize the data and use it for asset and its maintenance budgeting specifically because the CMMS Software keeps track of assets and relevant maintenance history.
Managers can choose how much money they should set aside for scheduled and emergency repairs. How frequently should maintenance be scheduled i.e., weekly, monthly, quarterly, or half-yearly, Because it is a planned activity, it is simple to calculate.
Activities you need to perform during Budget and Expense Tracking
Budget Forecasting:
It's impossible to run a maintenance department properly without a strategy that details the operating budget. Frequently, decisions are made based on conjecture or in the heat of the moment, with no solid data to illustrate when, where, or how maintenance was conducted in the past or what would be required in the future.
Using a CMMS to schedule specific assets for planned maintenance (daily, weekly, monthly, or quarterly) or by meter-frequency might assist in generating a cost estimate for future maintenance budgeting. Because corrective or emergency issues cannot be predicted, unplanned maintenance expenditures are the most unpredictable. Collecting data from your CMMS, on the other hand, can help provide a history of assets that may be having issues, as well as an average historical cost. Hopefully, scheduled maintenance may be developed to avoid unanticipated issues or planned asset replacement at the end of their useful life.
A budget for special projects might be developed in addition to asset maintenance expenditures and for staff's skill training
Budget Tracking:
CMMS software can be used to create budgets by month, accounting period, or fiscal year. The Accounting Department of the organization will establish budget account numbers, also known as cost centers or general ledger account numbers, as this will be part of the total income statement. After you've established a budget for a maintenance cost center, the following step is to keep track of it.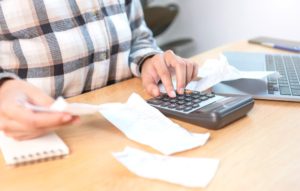 The following are some of the ways that a CMMS can assist:
Purchases for capital expenditures or special projects should be applied to the appropriate budget account.
Any parts and supply purchases should be credited to the appropriate budget account.
Apply labor, parts, supplies, and other charges to a budget account for the work that is being done.
Budget Analysis:
Any company's bottom line depends on the analysis of acquired data for maintenance budgeting. Maintenance is a significant expense for many firms, but it can be managed with the right systems in place. One of the most essential tools that can be used for this is a fully developed CMMS.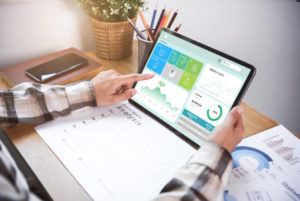 A budget analysis performed by the CMMS can assist the organization in making important decisions like:
Whether the budget projections were correct, and if not, why not. Knowing this information allows you to prevent making the same mistakes in the future.
Based on the information gathered, determining if the maintenance budget should be increased or decreased.
Determine whether the budget for various maintenance regions or accounts is appropriate, and re-allocate if necessary.
Allow users to drill down into data at all levels, including the specific asset and its associated repair costs such as labor, parts, and supplies, as well as extraneous expenditures. These can then be compared to the budget forecast to ensure precision.
Managing Data Bank:
The large amount of data produced by a fully functional CMMS isn't just information that can be used in the past. Although historical data is critical for budget planning, real-time data is also critical, and your CMMS should be able to collect both.
How TeroTAM's CMMS software can help you manage a Refined Budget?
Improved Planning:
Planning saves time, and in the business world, time is money. When you have a schedule in place, you will spend less time making last-minute decisions or modifications. Instead, everything else has a defined schedule, with the exception of work orders that cannot be expected, such as an emergency, and every employee receives the work order promptly via the mobile app.
This saves time because the task information is available in real-time, and the worker does not need to return to the store to pick up the order. This is especially beneficial for large facilities, as it helps employees to work more quickly and efficiently.
Implement Preventive Maintenance accurately:
A CMMS is a perfect tool for setting up a preventive maintenance program that emphasizes proactive and predictive maintenance rather than reactive maintenance. Preventive maintenance, for example, enhances the life of major equipment and can be used to guarantee that warranty rules are followed so that the warranty remains valid.
Controlled Inventory Management:
With TeroTAM Overstocking, understocking, and even theft can be reduced by keeping correct inventory records, maintaining an updated inventory catalog, and being able to locate inventories. This saves time, which implies money because the staff doesn't have to waste time looking for something, ordering something, or remembering where to put anything back.
Manage Labor Cost and Work Efficiency:
Our CMMS software enables a facility to prioritize labor, which has an impact on labor expenditures. For example, the ability to first schedule the most critical jobs while preventing smaller jobs from being pushed to the back burner ensures that all jobs are completed on time. The use of a CMMS provides for more accurate labor hour reporting, resulting in fewer instances of understaffing and less overtime.
Asset Tracking:
Assets are usually the second most expensive item after payroll, and in rare situations, they are the most expensive item.
Keeping track of assets allows you to compare the cost of replacement to the cost of another repair. Everything is documented, and reports reflect the expected life of a piece of equipment, which can assist in determining when repairs are no longer feasible and when new equipment purchase is more feasible from a cost point of view.
Conclusion:
Of course, to reap the benefits mentioned above, you'll need to invest in tools that will allow you to keep track of your budget and expenses while on the road. These tools will not only make tracking expenditures easier, but they will also ensure that your records are always up to date, giving you more control over your spending.
TeroTAM's CMMS software is such a tool that performs all budgeting and expense tracking related tasks as per your requirement. Then What is the point of waiting? Just schedule your demo with our experts at contact@terotam.com and get started today.