"Complex" "demanding" "high-risk" "expensive" and other phrases are commonly used to describe the oil and gas sector. For good reason, all of these descriptions are accurate. This industry creates some of the most commonly used commodities that are necessary to meet global demands for essentials including heating, cooling, cooking, transportation, and electricity generation. Despite the enormous demand for oil and gas products, generating a profit in this industry is often dependent on world politics and other circumstances beyond your company's direct control.
Thriving oil and gas companies that have survived the years have learned to be adaptable and adapt to new realities in order to stay afloat. The employment of enhanced technologies and techniques to manage the enormously expensive assets at oil installations is a big component of that adaptation. Oil and gas suppliers can use these technologies to remain ahead of tight regulatory controls, expedite workflow on their refineries, reduce often fatal equipment failures, increase production, monitor safety protocols, and keep costs under control.
Operational Backwashes that Hurts Productivity of the Oil and Gas Industry
Cutting Down on Production Costs
Despite the fact that crude oil prices are rising, they will always be volatile. This is unavoidable due to the ongoing interaction of forces that oil firms cannot directly control, particularly political and global impacts. As a result, organizations that wish to stay competitive in this sector must continue to investigate ways to extract and produce refined products at lower costs.
Environmental Concerns
Because of the often disastrous environmental consequences of oil industry-related mishaps, governments continue to introduce regulatory regulations, fines, and carbon reduction targets. All of these issues contribute to the complexity and scrutiny that oil and gas firms face. These organizations must adhere to numerous constraints on how they can use natural resources for their activities in order to reduce their environmental impact.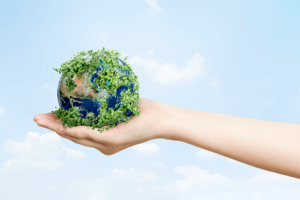 Maintenance of Assets
The assets in the oil and gas business are often complicated, expensive, and require specialized care to replace or repair. Process equipment (fixed or rotating), buildings, oilfields, rigs, and other assets are among these assets. Each of these assets has a very specific purpose in the manufacturing process. This means that inefficient maintenance, particularly of vital assets, can result in considerable financial losses for operators.
Other Operational Concerns
Other than these major concerns, Improved safety, availability of or shortage of the right talent pool, inefficient work orders and work allocations, lack of preventive maintenance system, etc., are the major backwashes that push the oil and gas industry productivity down.
What does a CMMS Do?
Every maintenance detail is captured from anywhere and stored in a centralized, secure database with a CMMS solution. Multiple, concurrent users can readily access information from any computer or mobile device, which is utilized to reduce unplanned downtime and other hazards to optimal performance. Tasks and processes have been streamlined. Users can have access to historical data and key documents, as well as real-time updates on work order repairs, in one centralized, easy-to-use, and secure area.
Puzzling out Oil and Gas Industry Challenges with TeroTAM's CMMS Solution
Work Order Management
Work order modules in our CMMS allow you to create work orders on the fly, then check the specifics of open work orders and track their progress. Another important feature is that it allows you to conveniently manage jobs that are interconnected. This is especially important in the oil and gas business since multiple service providers are often responsible for different stages of the same project.
Management of Assets and Equipment
The oil and gas business includes some of the most expensive and complicated machinery in the world. Maintaining this investment is critical to surviving the challenges of oil and gas exploration and production. Use our CMMS to keep track of critical information for each asset, such as standard operating procedures, OEM information, schematics, and operating manuals.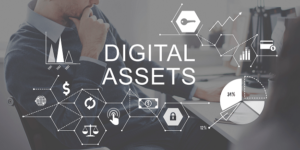 Improved Safety Management
Because of the high amount of damage that occurs in the oil and gas industry, safety issues and accidents frequently make international headlines. Keep your company out of the negative statistics by implementing a CMMS that ensures everyone's safety through well-documented compliance standards, regular safety checks, and equipment that is always in good working order.
Workforce Management
CMMS software allows a company to manage its staff more efficiently by offering a real-time view of availability and the ability to run reports on working hours to make it easier to track invoice amounts. It can also give data such as the skill levels required for specific tasks, ensuring that the correct personnel is in place.
Enhanced Cost control
Create and monitor maintenance budgets for a variety of cost categories, such as spare parts, labor, and asset replacements. Create cost-related insights using the robust reporting modules for better decision-making and improvement.
Preventive Maintenance
Manage your assets effortlessly at every stage of their lives, and even safely extend their longevity. The Preventive Maintenance (PM) module includes all of the tools you'll need to boost equipment efficiency. It includes a number of planning and scheduling tools, as well as checklists to guarantee that no tasks are neglected. Asset breakdowns and equipment failures are reduced when this functionality is used.
Mobile-Friendly Access
From anywhere in the plant, connected users can monitor, update, and communicate maintenance-related data. Employee productivity may be boosted as a result of this rapid access to information. It can also be used as a life-saving instrument in an emergency.
Regulatory Compliance
Internal and external audits, as well as regulatory compliance standards, are easily met using the tools provided by our CMMS software. Users can increase asset uptime, performance, efficiency, safety, and longevity by streamlining repair operations, automating Preventive Maintenance tasks, documenting repair history, and documenting repair history.
Book your Demo Now!
TeroTAM's CMMS software can help you streamline your processes at whatever level you operate in the oil and gas industry, so you can focus on developing your core business and enhancing your competencies. Team TeroTAM is here to help you set up the proper software and configuration for your business, whether you're looking for an all-in-one solution, a single feature set, or something customized exclusively for your organization. Reach us at contact@terotam.com to schedule your free demo and get started today!