So if you have a business, and you haven't thought of investing in the asset management Software your company is surely losing precious time and a lot of money. When you have proper the best asset management software on your side you will be lowering down the administrative costs that are involved, streamlining the services that you provide, enhance the customer care and all of this surely helps in upscaling your company as a whole.
What is Asset management software?
A good asset management software like TeroTAM has complete data saved on the assets that you and your organization owns. The location they are at, its usage and configurations and all of the costs involved. It helps with the automation of all of the workflow cyclically.
All of the inventory details, financial records, hardware data, and some other asset information can be tracked throughout its specific lifecycle. Once a certain asset that you own is deployed the right asset management solutions will help you with record maintenance of the activities that can guide on the performance of regular audits until the time an asset retires.
The benefits of Asset Management software for business
Well, there are endless numbers of advantages of having a Business asset management Tool on your side. Some of the key benefits are discussed here for higher clarity:
It helps with GPS position and assists with Asset Recovery
When a company has been handling assets that number in even thousands, an issue that can be faced is a detachment of even one asset from the batch and tracking it gets very difficult. This normally will need significant manpower and wasting of time and still one might not be able to find anything. Another negative impact can be that there might be a delay in production because of this.
The overall costs will go up and the customer anger will be something that will be needed to get managed. All of this will not happen once you are using an asset management software as it can track all of the assets and give you details on the accurate GPS location.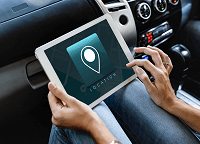 Customer care service gets better
When a client is investing in your service or product they are on a lookout for getting positive returns. When they are signing a contract with you they also expect the status of the asset in real-time.
The Upkeep Software as an asset management software that will be helping your clients to keep a tab on the assets at any given point of time. You will also be able to track the efficiency by which the products are moving forward with some of the internal procedures and this will help with revealing possibilities for improved production.
Avoiding any kind of unnecessary costs involved
It is vital that when an asset is purchased, its complete life cycle needs to track well as the project for which it's being used can take years for completion. When you are having all of the important information about a certain asset, like purchase date, frequency of the product being used and its maintenance the company will be able to effectively plan for the replacement within the deadlines.
It is a fact that unproductive items do lower the operational efficiency and would lead to some extra costs. With the CMMS Software because there will be all of the records saved, monitoring an item and understanding of its devaluation becomes easier and replacement plans can be made accordingly.
Businesses can lower down the need for manual work and boost productivity
Asset management software will be helping you with tracking of products that are in certain departments at the time. These can get scanned at different steps of the process automatically, so there will be no requirement for manually taking care of anything at all. This way the tea will also be able to focus on other core areas that need attention at the time and the overall productivity increases.
It will help with conducting asset audits
All of the asset audits being done in the company or externally can also put some strain on your business. However, these are vital for enabling the company with any irregularities, ghost licensing. You might not even be aware of how much costs that your company has been incurring with the ghost assets and paying loads of money for the maintenance and taxes involved.
Asset management software will help with audit performance for improving the visibility of all the assets that will bring a reduction in the compliance risk. As the asset management software is highly accurate you will able to make informed and wiser decisions.
Asset management software ensures regulatory compliance
Regardless of the size of your business, be it small or medium-sized there are some strict regulations that one needs to follow. These companies do need an efficient capture of the reports and make sure that they have been working as per the industrial norms and regulations.
Asset management software will be helping in the organization's compliance with rules like maintenance of equipment, testing and proper calibration of the items. You won't have to stress on the reporting requirements when you use the latest asset management software.
All of the details that you need will be at a click of the mouse for you and if not done this would have taken the team to complete months if done manually.
Bottom Line
So in case you had been facing some problems with the management of your fixed assets be it for the accounting uses or property controls, having the TeroTAM as perfect asset management solution will be the ideal choice for you. As a business owner, this will be offering you a calm mind as you will be aware that your business is working at the optimum level and with better productivity.
It's worth the investment if you want a solution for the asset management that can augment the company's efficiency and generating higher revenues in a short period of time. Looking for solutions for CMMS Software? Signup now with TeroTAM and experience its CMMS Business Solution!