The rapidly increasing metro market in India and the World has brought to light numerous facets of a typical metro rail project, with Operations & Maintenance being one of the most important. It's remarkable to see how the metro rail market recognises the value of this important infrastructure and is actively pursuing budgets for asset lifespan, which is an unique notion throughout the world
The most basic and necessary aspect of a successful and well-maintained Metro Rail system is its maintenance. Everyone understands that a Metro train has thousands of moving parts, as well as jobs and activities to manage. It consists of complicated mechanical and electrical systems, as well as complicated work orders and implementation.
If the Metro Station administration wants to be dependable and secure for its customers, the equipment must constantly be in good working order. Regular maintenance, streamlined work orders, and asset management are all important components in accomplishing this goal.
Facility management and maintenance, on the other hand, is both costly and unavoidable. If facility maintenance is not performed on a regular basis, it can have disastrous effects, such as unexpected breakdowns, delayed trips, the loss of multiple lives, and a significant amount of money spent on maintenance. We understand how a negative influence can taint a brand's image.
As a result, Facility Management and asset maintenance schedules must be completed on time for each asset. CMMS (Computerized maintenance management system) software aids in the organisation of Metro Stations and Metro Rail system facility management and maintenance scheduling.
The Real-life Case Study of Lack of Facility Management and Maintenance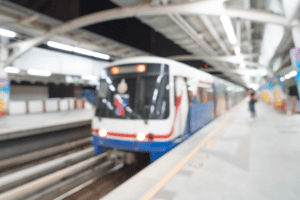 The Delhi Metro, which is utilised by lakhs of passengers every day, has a few blemishes in the shape of filthy surroundings, non-functional lifts, and LCDs, among other infrastructure difficulties. This is happening at a time when the Delhi Metro Rail Corporation (DMRC) has thousands of staff entrusted with keeping platforms, lifts, and restrooms in good working order.
Metro stations, which see a high volume of people, are gradually deteriorating, with filthy walls and plaster falling away. Plastic wrappers and empty food wrappers litter the entrance and exit to some of these stations. Another Blue Line Metro station with a lot of foot traffic is extremely filthy, with dirt and waste on the steps on a regular basis, and the stairs are occasionally broken to a dangerous level. When a survey crew went to these stations, they discovered that the LCDs were also broken.
Why did this situation happen at Delhi Metro Stations? – Major Facility issues can be faced by Metro Stations
Lack of Track and manage all station assets and equipment.

Lack of Maintenance activity automation, work order generation, and automated task management

Lack of Maintenance that is both preventative and corrective.

Lack of Handling job requests and unforeseen circumstances.

Lack of Maintaining control over service requests.

Lack of Inventory control for spare parts, consumables, and tools, among other things.
How can CMMS Software be an All-in-one Solution for Metro Stations?
Asset and Equipment Tracking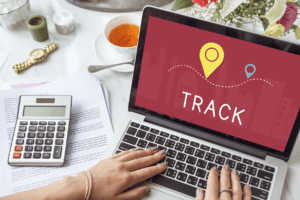 Asset tracking is a difficult task, especially if your company has many branches in different locations. Assets and equipment come in various shapes and sizes, and they are both costly and vital. As a result, asset monitoring software allows you to track all of your assets and equipment in real-time.
You can, for example, keep an eye on the Metro train and track each and every one of them. You can also see if they're in a standstill or if they're being used. What is the train's current status? You can also check the current status and condition of each asset on the metro station and the level of inventory used and are being wasted or are in shortage, causing inconvenience or discomfort to users.
The tracking programme provides you with precise and reliable data. It's one of the most effective ways to keep track of assets and equipment.
Maximize the value of your Assets
Maximize the value of your asset! What is the best way to accomplish this?
By performing routine maintenance on a regular basis. Consider the typical life of a Metro Station facilities like LCD TVs, Benches, announcement speakers and multiple assets that keeps the station well performed. But, if it is not properly maintained, it will have a shorter life, more downtime, and more maintenance costs, and above all dissatisfaction and complaints from the public.
Our CMMS software can help you track the real-time status of these facilities and help you plan the regular maintenance and management of them.
Data Analytics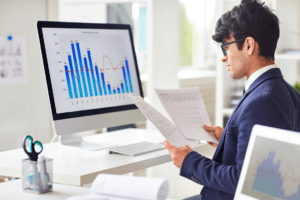 To improve efficiency and production, CMMS software provides a better way to collect, evaluate, and apply equipment data. Keep track of how your assets, such as trains, are used and how they function, such as operational hours, distance, and so on.
Managers may examine, prioritise, assign, and track work orders using the information from their desktop, mobile phone, or tablet. New maintenance work orders are sent to technicians. It allows managers to create a customized report that covers everything from the asset's downtime to its upkeep.
TeroTAM's CMMS software delivers critical data and information that helps upper management make choices and plan for the future. It also serves as a reminder to the team about the most recent work order.
Boosting security
One of the most essential areas in which the Metrorail sector must focus is security. Employee and traveler injuries or accidents might occur as a result of an unmaintained asset or an unexpected breakdown of an asset. Thankfully, if proper precautions are taken, it can be avoided.
Our CMMS software keeps track of maintenance and informs you when it was last performed and when the next one is due. This program reduces risk while increasing security for your staff and visitors. It will also save you money on insurance because you will be taking preventative measures to avoid accidents and injuries.
Predictive Maintenance
This maintenance action is also done ahead of time, which implies that difficulties are resolved ahead of time. This activity is more of a preventative measure to avoid complications. The primary goal of predictive maintenance is to identify the state of equipment and machines in order to determine when maintenance can be performed.
This is one of the most promising cost-cutting strategies. It also aids in determining the state of depreciation of an asset, piece of equipment, or machine.
Conclusion
Finally, we can state that CMMS Software is critical for the Metro Trains and Metro Stations. Your firm may suffer a loss if you do not properly care for your assets, machines, and equipment, but this can be avoided with proper facility management and maintenance performed on time.
As a result, the exercise has the potential to increase the life of equipment! Metro stations should absolutely adopt TeroTAM's CMMS software for safe and efficient operations and to provide a positive experience to their customers. To know more, connect with our specialist now at contact@terotam.com and schedule your demo today!