One of the most important difficulties of the 21st century is energy, which will increasingly involve CMMS. Optimizing maintenance and enhancing the performance of energy-producing or energy-consuming equipment thanks to CMMS is a practice that is becoming increasingly crucial, whether it is the maintenance of energy infrastructures, the maintenance of new energy production methods, or the energy efficiency of all sectors of activity.
All industries utilizing, producing, or distributing energy require maintenance, hence energy service companies are the most likely to need it. Due to their utilization of effective CMMS, these businesses are among the most cutting-edge in their industry. Because it is subject to severe profitability restrictions, the production of renewable energies is particularly worried by the demand for maintenance performance. CMMS can be used to optimize the maintenance of production gear for businesses that produce wind, solar, or geothermal energy.
In this article, we are going to find out how CMMS can be the one-stop solution when it comes to Energy monitoring. Let's get started.
How CMMS can help in Energy Monitoring with Dynamic Workflow Automation?
The biggest challenge in the maintenance work is to get it done without any interruption. Interruption can delay the maintenance and delayed maintenance can cause the cost of delay as well as increase the chances of unwanted downtime which ultimately carries the cost. What you need is a well-defined workflow that makes sure that every single maintenance task is performed as and when planned. CMMS software can help to systematize dynamic workflows and task automation and streamlines Energy monitoring in the following ways:
CMMS software helps you maintain records and track assets whenever you need it. It also automates the inspection process of all the organizational asses. With automation and dynamic workflow, CMMS software performs asset inspection that is reliable to ensure a high level of maintenance.
2. Asset Monitoring:
CMMS software monitors all the assets and their well-being that guarantees uninterrupted workflows in Energy Monitoring. It also helps you keep the machines and equipment compliant and ready with regular monitoring and planned maintenance.
3. Streamlined Workflows:
CMMS software is the key to your streamlined business workflow. Dynamic workflow automation lets you monitor and maintain pre-defined work patterns with utmost regularity until it gets the green signal from the maintenance department and inspection team of the energy management project.
4. Accurate Inventory Management:
To reduce energy costs, the most important thing is to monitor costly and important inventories. In Energy monitoring, it is most advisable that you keep an up-to-date record of each of your inventory and controls the cost at the maximum. CMMS software lets you hold tight on Inventories and cut down the wastage as well as ensures the availability of the inventory whenever needed for uninterrupted operations.
5. Customized Workflow:
There is no need to be a prototype in Energy monitoring tasks. You can define your own workflows that suit in the best way to your system and work patterns. With CMMS software, you can customize your workflow to make task management a breeze.
6. User's Accountability:
With Higher work visibility and streamlined work approval, CMMS software helps you make your users more accountable and responsible. It strengthens the overall data maintenance and keeps the whole team updated during the whole maintenance management process.
Benefits of CMMS Software in Energy Monitoring
1. Put a Preventive maintenance plan in place.
Preventive maintenance programs can be put into place to keep machinery and equipment in the best possible functioning condition, which reduces the amount of energy they use and the associated expenses. Maintenance teams can more easily build a preventative maintenance strategy by selecting the optimal maintenance techniques by employing a strong and practical CMMS. Scheduling, task orders, and notification automation, for instance, are all highly beneficial.
2. Make Digitally automated work orders.
By automating work orders, a good CMMS enables maintenance staff to be reminded of the activities that need to be completed, such as switching equipment into the energy-saving mode or precisely adjusting an air conditioning system to cut down on energy costs. In this regard, using checklists to make sure maintenance procedures are carried out completely is beneficial.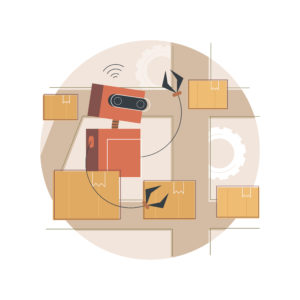 3. Organize spare parts inventory better
Eliminating energy waste and cutting costs are made possible by effective inventory management. To achieve this, it is essential to efficiently gather and analyze maintenance data. This will enable maintenance teams to better manage the need for spare parts, enabling them always to have the parts they need for the machines' proper maintenance while avoiding excess stock, which is expensive in terms of energy.
4. Field Workforce Management
The majority of the time, businesses find managing their personnel to be both expensive and incredibly complex. The most recent versions of these systems give firms enhanced mobility, augmented reality, and connectivity to change field operations.
5. Greater Efficiency and Accountability
Energy asset management software, such as CMMS software, enables energy firms to better organize their buildings and equipment. CMMS software can also make maintenance managers and personnel more accountable. Utilizing a CMMS makes it simpler to track warranties, standardize processes for efficiency, and accelerate anticipated maintenance turnaround times.
6. Adhere to Compliance
The dynamic workflow and automation in the CMMS software make the overall compliance maintenance management process simpler, even if many firms perceive compliance management to be disruptive and difficult.
How TeroTAM can help in Energy Monitoring?
CMMS software is crucial in today's hectic energy production scenarios to lower failure and lost productivity. TeroTAM CMMS Solution is the solution you need if you want to handle maintenance and energy monitoring more efficiently. Advanced capabilities for asset tracking, workflow management and task management, labor costs, and inventory management are all included in this CMMS system. Additionally, it assists maintenance crews in maintaining thorough records of their tools and assets. Preventive maintenance should account for the majority of power plant maintenance as well as maintenance for other types of energy companies. The scheduling of asset monitoring and maintenance tasks will be facilitated by TeroTAM's preventative work order procedure.
When discussing energy monitoring, particularly with dynamic workflow management and workflow automation, as well as organizations in any industry, TeroTAM's CMMS software is crucial. To find out more about how TeroTAM might benefit you, request a demo today or write back to contact@terotam.com and get started today.