Budgeting for maintenance is a key factor in equipment reliability. As the task is completed, any deviations from the budget will be clear when controlling costs accordingly. Organizations can identify where and why those problems occur thanks to better data and analytics. Maintenance Budgets depend on expertise and experience. Risk-based decisions are made easier with real-time access to past asset and cost data. Budgets created using educated guesses do not enable reliability engineering or risk-based decisions. Reliable data is necessary to compare the costs and advantages of each strategy and decide how to prioritize the improvements.
Finding and fixing recurrent dependability and maintenance issues is one of the best strategies for managing the maintenance budget. To do this, data about the completed maintenance work must be gathered and analyzed. A CMMS program is the most acceptable partner for performing your maintenance budgeting and tracking with the most precise data analytics.
This article will examine how well-designed CMMS software may assist you with maintenance budgeting and tracking.
How CMMS improves your Maintenance Budgeting?
Numerous businesses base their decisions solely on speculation and assumptions. They lack specific facts or numbers on the job completed in the previous few days or the plans. In a similar vein, planning for maintenance also relies on assumptions.
Now that CMMS is in use, it helps the company in many ways because it keeps track of maintenance and how much money is spent on it, including maintenance charges. Managers can utilize the data for maintenance budgeting because CMMS records maintenance history.
1. Planned Maintenance with Historical Corrective Measures
Costs for corrective maintenance (CM) parts are challenging to forecast on a yearly basis due to the unscheduled nature of asset breakdown. You can anticipate future part prices using previous data you can gather from tracking corrective repair in a CMMS.
It is possible to understand why part costs were high or low over a specific period by looking at a CMMS's corrective maintenance work order history. Averaging data from several years can generate a baseline estimate of the cost of a CM part if sufficient historical data is available. Next, make the necessary adjustments to the maintenance budget.
2. Forecasting Preventive Maintenance Cost
Preventive maintenance (PM) costs can be predicted more easily since they are scheduled. The cost information for the jobs that must be completed, the needed parts, and the people who will carry out the work are stored in CMMS software. Organizations can forecast the expenses of upcoming planned maintenance by scheduling maintenance tasks in a CMMS based on runtime or date-based frequency. Some CMMS programs keep track of paid preventive maintenance services, such as HVAC upkeep.
CMMS software can also be used to foresee upcoming needs for preventive maintenance. For instance, you can create PM schedules beforehand and include the expenses of installing new assets in the maintenance budget if your company wants to buy and install new assets. Furthermore, by identifying assets that are poorly or excessively maintained, maintenance management reports can modify the budget forecast for preventative maintenance.
3. Assessment of Staffing Levels
The workload determines how many workers are required to do high-quality maintenance. CMMS software provides the size of the work order backlog, the proportion of corrective maintenance to preventive maintenance, the number of labor hours spent on maintenance, and other information about your maintenance history. After that, you can use this information to defend staffing levels.
The maintenance plan may change, necessitating the hiring of new personnel. If your company wants to increase asset reliability, preventive maintenance work may need to grow, maybe requiring more people. Investigating asset failures requires resources from organizations beginning failure analysis projects like Root Cause Analysis.
4. The Explanation for Asset Replacement
Vehicles, specialized tools, or equipment is just a few of the resources that maintenance staff employ to complete their duties. These assets eventually reach the point where it would be too expensive to fix them. You may evaluate the price of repair versus replacement by tracking maintenance assets in a CMMS.
5. Monitoring the Maintenance Budget
The information needed to create a maintenance budget is provided by CMMS software, making it easier to track your progress toward budget objectives over the year. Maintenance expenditures are automatically assigned to cost centers as you execute work orders, ensuring that expenses are allocated to the proper budget account.
Depending on the system, you can define budget objectives by month, fiscal year, or another accounting period. You can see how closely your budget targets are being met with maintenance reports, dashboards, and data views, and you can make adjustments as necessary.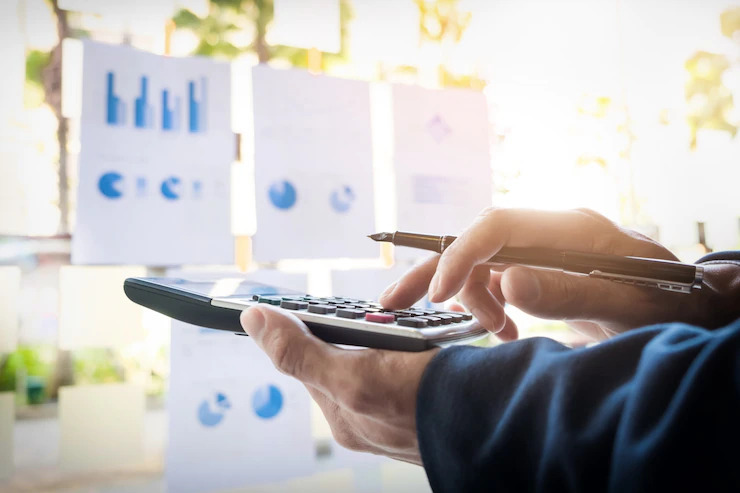 What Role Can CMMS Play in Maintenance Tracking?
An organization's tracking of maintenance is crucial because it can affect ROI. There are problems with providing too much maintenance and not enough for both organizations and equipment. There shouldn't be an imbalance in maintenance. Tracking maintenance is essential as a result.
Because it has the power to either improve or worsen an asset's performance, maintenance tracking is essential. Regular maintenance must be performed for machinery and equipment to operate at their best. Asset performance is improved. The history of equipment maintenance provided by CMMS software helps track maintenance. You receive equipment maintenance warnings from CMMS software.
Impact of Poor Maintenance Tracking:
Chaos in Asset Management
Unwanted Downtime
Shorter Asset Life Cycle
Delay in Work Schedules
Unclear Work Orders
Higher and Frequent Maintenance cost
Compromised Employee Safety
Why is CMMS the one-stop solution? – Benefits of CMMS Solution
1. Extension of Asset life
Although equipment aging is frequently a contributing factor to failure, it is not necessarily the cause. Because it's not always feasible financially to buy new models to replace older ones, maintenance is extremely important.
Performing maintenance before something fails is one way to keep equipment in good working order for longer. You cannot accomplish it using OEM recommendations or hunches. Integrating CMMS software with sensors, PLCs, SCADA, and MES systems makes real-time monitoring of an asset's health. This enables you to identify issues, plan maintenance, and prevent failure before it occurs.
2. Predict the items you'll need for maintenance with accuracy
Inventory management issues can cause a variety of expensive issues. Inventory overspending might increase the original purchase price by an additional 12% to 20%. When equipment malfunctions, not having the appropriate replacement components on hand can lead to downtime, rush shipping, unsafe temporary methods, and other costly outcomes.
Using a CMMS to manage the inventory lets you buy, track, and arrange parts to prevent these expensive issues. You can stop overstocking and understocking by using tools like automated purchase order creation, inventory reporting, and AI-powered part forecasting.
3. Keep track of ongoing service and maintenance costs
Businesses may manage maintenance tasks with CMMS software, which keeps them healthy and robust so they can consistently provide high-quality goods and services. This results in improved teamwork, quicker reaction times, and higher-quality services.
For simple maintenance management, you can use equipment maintenance software to configure recurring services on objects connected to a group, specify how frequently you want services to repeat, and set up start and finish dates.
Preventive maintenance software allows you to examine your expense data rather than just keep logs of it. Making smart, cost-cutting decisions is possible by tracking recurring service and maintenance expenditures.
Conclusion – The Multifold Maintenance Budgeting and Tracking with CMMS Software
Every employee in a facility has a particular objective, whether it's finishing up maintenance, monitoring KPIs, or cutting expenditures. Whatever you want to accomplish, CMMS software makes it simpler to do it. The actual value of maintenance software is not found in its functionality but in how those functions are used to reduce waste, spot opportunities, and make the most of the talent at your site. All of this is made feasible by a CMMS.
CMMS helps to find problems and improve performance and longevity. You must spend money on a computerized maintenance management system to grow your business. To get more insight on how TeroTAM can be your best partner for Maintenance Budgeting and Tracking, connect with our expert now or write back to contact@terotam.com and get free from all the worries.