In today's competitive economy, effective IT asset management is a must. You can't be sure if your organization is working at its full potential without a management strategy. Furthermore, if your company grows, so will your IT requirements. Your IT asset management strategies can assist you in keeping track of the growing number of assets in your organization, from their acquisition to disposal.
In this article, we are going to discuss the necessity of IT asset management for a business, as well as the best tactics to draught and KPIs to track your progress.
What is IT Asset Management, and How does it Work?
IT asset management is defined by some as optimizing the value of an organization's IT equipment, while others define it as inventorying all of your network's assets. The first isn't incorrect, but it fails to convey why IT asset management is so important. However, the latter is only a partial description.
IT asset management, often known as ITAM, is a sophisticated tool that performs a variety of duties. ITAM covers everything from tracking available assets on the network to checking that each one is up to date and making sure that each asset is properly protected and configured.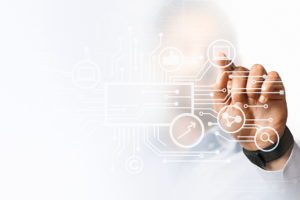 The following two types of IT Assets can be Distinguished.
Hardware refers to your computer's actual components, such as desktops, laptops, keyboards, printers, and other peripherals.
Software refers to all computer programs that the company has licensed or purchased.
IT Asset Management approaches applied to these assets aid inventory management as well as contractual and financial data management. It gives you a snapshot of your entire assets, business worth, IT asset utilization, and expenses. Constant monitoring will also assist you in tracking asset depreciation, allowing you to keep your procurement cycle on track.
What is the Importance of IT Asset Management for Growing Businesses?
For a variety of reasons, IT asset management is critical for a company. It can not only help you save money on IT management and procurement, but it can also ensure that your company is using the most up-to-date technology to give the finest services to your customers. The following are some of the most compelling arguments for the importance of IT asset management.
Cybersecurity Vulnerabilities caused by Improperly Managed Assets
Threats to cybersecurity are increasing at an alarming rate as technology advances at an unfathomable rate. Because you can't manage your IT assets, you don't know what vulnerabilities you have. It will expose you to attacks from competitors searching for a competitive edge or other malicious third parties.
Keeping your IT gear and software up to date with the newest firewall and other cybersecurity measures is the best way to protect yourself from hackers. IT asset management is the first step! Monitoring IT assets on a regular basis would keep you informed about the lifecycle of your hardware and software, allowing you to update them as needed.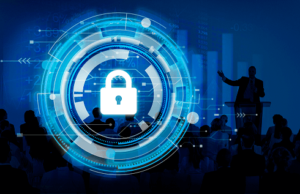 Lack of Awareness of your Failure Points
You won't be aware of your network's weak links unless you have a good IT asset management solution. You won't know which hardware or software is nearing its end of life and has to be replaced. Furthermore, you will have to halt operations until the malfunctioning IT asset is identified and repaired.
Track Incoming Assets
Businesses typically replace obsolete hardware and software with newer versions. The procedure can occur more frequently than you might think. It would be difficult to track these entering and outgoing assets without a competent IT asset management system, resulting in inconsistencies in your network map. You won't be able to tell which hardware is new and which you took out, resulting in a waste of time and effort trying to locate the missing bits. It will also leave a security hole in your system.
Dispose of Expired Assets Correctly
Finally, IT asset management is essential for properly disposing of outgoing assets. A regulatory standard for proper disposal of obsolete IT assets exists; for example, the payment card industry's data security standard (PCI DSS). So, if some old hardware included sensitive client data, you can delete all traces of such data before removing the IT asset from your network.
Benefits of IT Asset Management & IT Asset Management Software
A good IT asset management system can help you get the most out of your hardware, no matter how big or small your company is. Furthermore, the best ITAM software can help IT asset managers increase their efficiency.
The following are some of the advantages of establishing an IT asset management strategy and IT Asset Management software in your company.
Improving Data Acquisition and Utilization
You may improve your way of acquiring new assets for your firm and learn to utilize them to their full potential with IT asset management software in place. It can also assist in determining what equipment you require and what additional costs are incurred, which will aid in budgeting the company's money.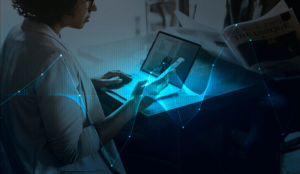 Increase Asset Visibility
According to a Gartner Inc. survey, 30% of businesses are ignorant of their assets, where they are located, or who is using them. According to another study, 70 percent of organizations' projected inventory differs from their actual asset collection.
An IT Asset Management software can automate the identification, tracking, and classification of all IT assets within an organization, ensuring that you know exactly what you have and how much you have. It is critical knowledge to have in order to get the most out of present assets and to make future procurement strategies.
Low Costs of Procurement
With a simple IT asset management plan, you can save money on both maintenance and procurement. You'll have a better idea of the entire worth of your present assets as well as the total quantity of assets in the organization, which will help you budget for future needs.
On the other hand, if you don't have an asset management strategy in place, you may end up purchasing too much or too little, both of which are pricey. You may have to pay for the storage of unneeded products if you are over-procured.
An automated IT Asset Management software unifies an organization's tech-related sourcing, acquisition, and purchasing processes. It allows IT asset managers to carry out their management initiatives in a more consistent manner.
Enhanced Compliance Standards
To stay in business, a corporation must adhere to a variety of industry laws. Government agencies, startups, and businesses, as well as non-profits, must submit a detailed study of their IT asset purchase, utilization, and disposal strategies.
Compiling the data in a report is a breeze when you have a centralized system that records all of these details. ITAM software has a role in this! It keeps track of all tech-related data, such as current assets, purchase plans, and more.
Increase Accountability
A suitable and effective IT asset management approach will assist you in locating lost or stolen equipment that a user failed to notify or return. IT Asset Management software also allows for automatic check-ins and check-outs, asset reservations, employee assignments, and other features.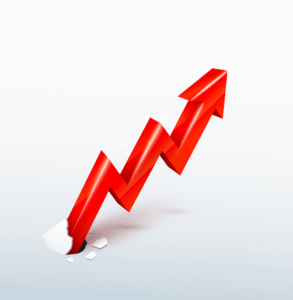 It will keep you up to date on which assets are assigned to whom, guaranteeing responsibility throughout the company. You'll also be able to keep track of whether employees have unlawful access to any hardware, document custodianship details, and pinpoint places where infractions occur frequently.
Lifecycle Management of Technology
It's a difficult and time-consuming task to keep track of equipment's lifecycle, depreciation rate, and other factors. IT asset managers, on the other hand, can benefit from an IT asset management approach.
IT Asset Management software is a long-term, automated solution for managing technology lifecycles. It assists in tracking the hardware lifespan, including its purchase, deployment, use, and depreciation rate. You can access information on the current health of your IT assets, keep track of upcoming changes, plan purchase and maintenance, and ensure that all security standards are met.
Ending Notes
Nowadays all businesses are surrounded by IT systems and that have lots of assets to keep the system intact but what you need is dynamic and advanced IT Asset Management software that helps you keep track and monitor your IT assets at each stage of its life cycle. Every growing business need to adopt such software that can make their business growing and enhance their productivity. To know more about how an IT Asset Management Software can help to boost your growing business connect with us at contact@terotam.com and schedule a demo now!