How about if we said — you can have all the information and the working status of your assets at a click in real-time? An AI-driven asset management software is more than just a log of your assets. It makes your overall process extremely efficient and produces a better throughput!
An asset management software can manage the entire lifecycle of your asset/critical inventory and gives a fair idea to your Technical and Maintenance Team about the location, status, and maintenance schedule of the assets without compromising your day-to-day business.
With TeroTAM — a power-packed AI-driven system that can track – manage and help you upkeep your assets and machinery on a simple app over your phone or a tablet.
"No more keeping the track of cumbersome spreadsheets!"
Let us see how investing in good asset management software is a boon to your organization.
#1 Improved Customer Service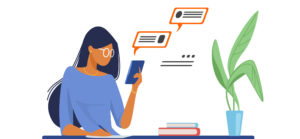 An asset management software puts an end to the guesswork for your customers. Both your internal and the external customers always have a track of the asset and can make an informed decision.
No more waiting on an email or tracking down the asset in different departments- Just check it on your phone!
This not only improves the overall process but the customer's experience as everything happens in a transparent and timely fashion!
#2 Real-Time Asset Status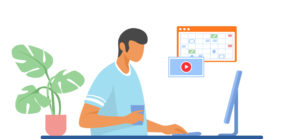 Accurate asset tracking is key to the business. Not only does it save the money but also the overall man-hours put in the task as you know the status of an asset in real-time. All the duplicate records can be deleted and sorted for the users giving important status updates in real-time.
For e.g.: Your maintenance engineer knows if the assets are up and running from different vendors as they are integrated into your CMMS.
"Saving you a lot of time that goes into follow-up and can move up the delivery date if the asset is critical to the business."
#3 Optimizing the Assets and Workforce costs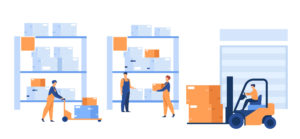 The optimal use of assets will determine the success of your business. When you can track the number of assets required by a department and also its duration in real time you can make use of the assets to the fullest.
Using an asset tracking and management system can leave your employees focusing on the activities critical to the business rather than being stuck in tracking the assets when they have to be used.
"Using a CMMS creates a big impact on optimizing assets and using the workforce where it is needed and not in the menial tasks!"
#4 Reduce overall maintenance costs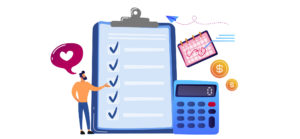 Your maintenance team who are responsible for up-keeping your assets can set up maintenance alarms, schedules, and preventive maintenance calendars with the help of efficient asset management and tracking software.
You can integrate with a ticketing software where you know who the person is accountable for the regular upkeep! Over that the software also ascertains the value of the assets and anticipated & monitors the devaluation. So that you can put a replacement plan in action.
"All these features reduce the maintenance cost and avoid the actual breakdown of the machinery."
#5 Easy and Accurate Asset Audit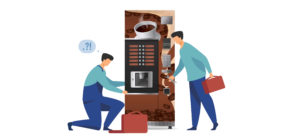 Asset audit is imperative to business success. Asset management software makes all your assets visible at all levels and departments reducing the compliance risks.
"No more last-minute hustle for Audit preparation! You can search for your asset information in real-time without worrying about the ghost assets/inventory eating up your taxes and maintenance charges!"
Get detailed compliance reports in minutes with a powerful CMMS Software where it can show if your organization meets regulatory requirements such as maintenance, calibration, and timely testing of your equipment.
Quit lengthy paperwork or waiting for an email to track your critical assets. An AI-driven asset management tool is the answer to all your asset and inventory-related problems. Save costs and time by getting real-time information in your palm. You can make a big difference to your bottom-line and user experience with asset and maintenance management solutions.
So, are you all set to change the way you track, manage your assets?
Switching to an AI-driven asset tracking and management system is the way to scale up your business in the tech-first era.
Still, have questions about how asset management and tracking system can increase your ROI? Drop an email at contact@terotam.com or feel free to call at +91 93281 35112.