Digital technology and business operations are switching to modern techniques to puzzle out new challenges and crack the clients' requirements. For that TeroTAM's project management is the right tool to gather the project requirements and team efforts to consolidate and make the strategic plan. This suite can seamlessly manage team members, feature objects, current progress and updates, budget, etc. in one place. It can thoroughly analyze the initializing process steps from the bottom line to conducting a project piloting and managing the timeline accordingly.
Where you work in any domain or team, using our project management software creates a professional smooth workflow process to cross the challenges and ride out the risks, whether it be a startup, small-scale, or formal project. It can ensure working standards and prioritize the tasks to complete the scheduled time. This tool encourages and motivates teams and staff members to work out in a simple hustle-less way.
Key Responsibilities of Project Management
It is primarily responsible for initiating the project from the ground level to manage, control, organize, and deliver. Which works for either physical products or software, like building a new working culture to get the desired output, overcomes, and benefits. This project management crosses the business requirements by their acceptance to run projects super smoothly on a successful track.
Initiation
Initiation is the first step of the project life cycle. It defines the objectives and goals of the project by considering the time requirements, team size, duration, and budgeting. Also, it can prepare documentation and comprehensive details to let them know the internal staff and external stakeholders. Once the initial step is complete with full fill requirements, then move to the next phase.
Planning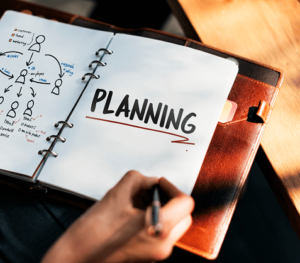 Once the project's initial analysis is completed, create the master plan for the targeting outlines and desired goals. It can take care of cost control, timelines, risk, quality issues, external support, and communications. In the phase, plan masters forecast the upshots and project deliverables. PM software can mark all aspects with the identity. Likewise, prepare the sprints and delegate work to different teams.
Executing
Executing and implementing the plan is a real stage that sorts out all conditions step by step, from production to product delivery. In terms of time consumption, required manpower, quality control, product development life cycle PDLC or software development life cycle SDLC can be considered to match with according to plan. It is flexibly designed to adapt to changes when necessary and quickly.
Managing and Controlling
This process commences after the plan execution to run the project and set some targets, quality outputs, process optimization, and risk mitigation to move forward with projects. Create some feasibility to incorporate with time management and resources to tackle obstacles, in a progressive way improve the strength of the project and compare the performance with desired/expected standards.
Project Closing Procedure
The formal end process is to finish the project or products and submit them to the clients by following checklist activities. Review the whole project edges and verify the third-party involvement in the process. At the later release, the projects prepare the digitally made documentation and invoice bills to reverse engineering to build new projects. By following this step, activities help improve project handling to move to the next.
Challenges that Project Management can Beat?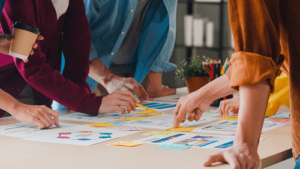 When a new project starts in the beginning, there is a need to procure many requirements and design an out structure. It makes us feel overwhelmed, so managers can use modern techniques and methods to approach it smartly by choosing our soft PM tool to complete the project operation step by step successfully with assured quality.
That's why project management is important for any domain. There is no chance of getting negative scopes, ups and downs, conflicts, and catastrophes in a project. This application works as a bridge to communicate and team up to drive forward and provides the giant vision for project metrics and goals to handle ongoing projects and deliver worthy stuff professionally.
Cracking Clients Requirements
It is an ideal method to ensure that the project runs a designed path and is delivered at the right time with figured values. PM can match the clients/customer needs and fit well in the framework to align the projects step by step. This creates a framework to standardize business goals and methodologically improve the ROI. by following steps to flatten the risk and control the valuable time and money.
Keep Run Projects on a Roadmap
Leading a project in the right way and mentoring is the first rule to handle the direction. It allows managing team members in different wings and motivates them to perform their best. Using PM in work premises improves the leadership qualities and best vision and sorts out the roadblocks. Hence there is no chance for transparency and ambiguous ongoing operations, and the team will be in line to sync up with new updates to carry the responsibilities.
Ensuring Production Quality Control
Projects must be controlled with enormous pleasure and with assured quality. Our TeroTAM project handling tool Spotify the beneath tightened the schedule tasks and resolved them earlier to stop missing quality. Likewise, which sensibly tracks the staggering quality threads and mitigates them earlier. Also, this functionality can examine the output samples to the required time and team strength.
5 Main Benefits of Using the Project Management Software
Splendid Customer/Stakeholder Satisfaction
It is a passageway to reach customer concerns and quickly provide them with instant resolution. Also, they can directly reach out to know clarities and collect feedback. When stakeholders interact in a loop, it is possible to let them know current progress and project updates to go with the schedule according to plan. Obtaining customer ratings improves the company's brand value and improves sales.
Maintain well Organized Team and Improve Collaboration
This is a structured plan to professionally organize workflow and team, following the essential steps to avoid ambiguity and systematically schedule the project calendar. It can map out all the requirements before the team starts working on projects and visualize your to-do plan to complete it in the timeline. This way, avoid the sudden rush and hustle in planning and motivate the managers and teams to work together without misunderstanding.
Stay Tuned with Real-Time Project Update
It can provide a digital dashboard to update the staff and team members with clear insights. Generate KPI results for running performance and enable sharing status with upper management, which compares actual results to the project outline. This real-time update helps teammates better understand the new essential update. Instead of using various tools, it can centralize all projects in one tool and work on a central repository.
Forecast Bottlenecks with Risk Management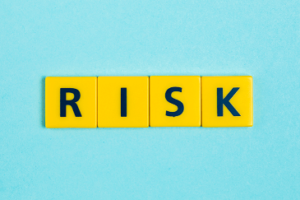 By forecasting and getting the latest project updates, it can be easier to identify the project risk conditions if their sudden occurrence helps to incorporate with the team to tackle the issues. It can sensibly handle project situations. This modern risk management technique helps to cross milestones and safely deliver projects. Complete Projects on Time Delivering a project on time is important considering any aspect. Before that, it is needed to measure the project load within the required time. Which intellectually takes care of the accountable time and keeps things on the right track to finishing projects by reducing delays.
Who can Choose our Project Management Software Raise up in Industries
Our project-driving methods thrive in the present digital generation, and people are showing interest in different domains to succeed in business. Making your job easy and enabling control with the palm easy. This futuristic application instantly switches to any working area and smartly streamlines operations.
Domains that are Successfully Running by using Project Management Methodology
IT Industry
In IT & Software companies, all projects and business processes are involved with the clustered operations, and deploying project metrics solves each phase. This can help to move from idea to greater implementation and adopt new changes to utilize efficient resources.
– Using this modern tool in software companies split the work and assign it to the teams with clear crip requirements and integrate teams to work together to walk through fixed timelines.
Manufacturing Industry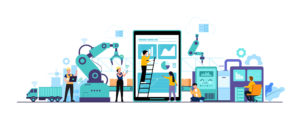 Production management is based on resourcing, processing, controlling, and manufacturing. During this cycle, these dynamic metrics ensure the smooth process of required manufacturing operations, including making handier the quality, workforce, and supervision.
– Implementing this cloud-controlling project tool helps to save from manual efforts in manufacturing daily routines such as gathering staff, employee presence, production budget, and customer requirements like all can be maintained through one notepad to smart access and revamp the cycle process.
Telecom Industry
The voice communication industry is a wide-spreading domain in the present generation. Many projects face end-user concerns, such as network delivery, signaling, server maintenance, and network issues. PM suite can systematically run the projects with planned resources and a team management system.
– Taking a new path with the application-based project handling suite steps up the To-do operations and quickly reaches the clients to flatten networking issues. Also, streamline the multi-channel operations to get a glance overview of current handling projects.
Mining and Minerals Industry
Project and workflow in the mining industry is a game of chasing hustles in that every job involves risks and hazards. Our glance Project application proactively helps smart handling staff, schedules, procuring, and delivery to mitigate unsustainable mining operations and create a safe environment for various on-sites.
– This process helps carry the projects better and keep moving on with regular mining operations of digging minerals, processing, stocking, logistics, and sales, like each step of operations handled with the Artificial Intelligence system.
Oil and Gas Industry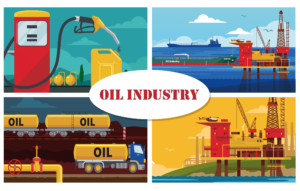 As we know, Oil and Gas production is embarking on the present era with wide utilization of human needs. There is a need to perform many operations in obtaining the process of fuels. Using the project access suite can coherently streamline the process from beginning to transportation.
– This application management tool standardizes the technical activities associated with the project planning and helps to smartly coordinate fuel extraction, outcome rate, packing, and transporting all can be done safely.
Healthcare Industry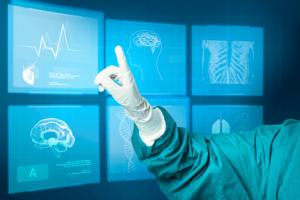 Project management in the healthcare domain helps the smooth process flow by managing medical teams, staff, and patients' inconvenient ways to stop the sudden traffic and provide the best medication. Our project suite touches all healthcare operations through a single console to emphasize organization.
– Going through this tool to control the sudden people's engagement and make the feasible bandwidth reach doctors shortly. It manages the health department with a project culture to stop assets and facility losses based on patient consulting records and decide whether to expand the hospital.
Hospitality and Hotel Management
Hotels and resorts understand the values of the business to improve branding. Considering this tool is well organized, the customer service is oriented, maintenance, and expanding business, it can simply manage with billings. Make you never look back and forth for managing billings, staff, and vendors supplying.
– It creates great convenience on-site or outdoors and allows one to manage and calculate the budget to purchase expenditure.
Run-Down Lines
No matter whether your company is small or big, choose our TeroTAM's CMMS to run your projects smoothly and effortlessly. Using it, you can simply plan, manage, execute, and revamp the projects in a seamless experience. Which made your work easy, collaborate, and communicate with your team to obtain great upshots. It has features to track the process and show results on digital dashboards to view project health and ongoing processes to stop time delays. Start your journey with our new project management tool to spread happiness at your workplace and boost fast growth. We care for your business with our advanced soft solution. Hope you love our choice and we would like to know what you think! To know more about our project management software and why it is essential, reach us at contact@terotam.com