To make sure that business equipment is operating effectively, routine maintenance is crucial. Failure to do so results in unforeseen failures that impede workflow. Planned maintenance is insufficient, though. To track and approve requests for planned or emergency repair, a documentation system is essential. A work order can help with that! The conventional definition of a work order said that it was a formal record that listed authorized maintenance tasks. Each work order tracking process needed a lot of paperwork, which took time away from staff and management. Thankfully, quick technical progress has produced work order software that streamlines all work orders.
Work Order Software: What Does it mean?
Work order software provides firms with a centralized location to monitor pending tasks and the team in charge of executing them. The software also offers information on the relative priorities of certain tasks. It is a very useful application for easily tracking work orders, inquiries, and details about firm assets. The program is becoming more and more popular because of its lower prices, longer equipment downtime, and other essential features.
Work order software offers a central area where you can create, allocate, and track assignments and repairs so they can be completed on a single dashboard. Any of the information listed above may be entered by the person who produced the work order or by the person working on it for each work order in the application. Utilizing work order software, you may speed up the inspection or repair of an asset while maintaining all necessary communications and updates in one location. This is because it frequently involves collaboration, allowing everyone working on the project to give status updates.
The phrase "CMMS" will surface when you learn more about work order software. A computerized Maintenance Management System, or CMMS, is a category of software that functions as a database to keep track of all the data related to a company's crucial maintenance tasks. While a CMMS and work order software do many of the same tasks, including the ability to submit work orders and manage preventive maintenance, CMMS systems typically include more sophisticated capabilities, like sensors and integrations. Most work order management systems on the market today also function as CMMS.
Work Order Software: 3 Types of Work Order Management System
It's useful to comprehend their differences in order to choose the ideal work order management software solution for your company. CMMS solutions are most advantageous to businesses with significant on-site maintenance needs. Commercial service providers may also need a GPS-enabled field service management solution. Following are the three primary categories of work order management systems.
1. Basic Work Orders System
The simple goal of maintenance work order systems is to issue, track, and record work orders. This makes it possible to create work orders and receive real-time status information from a single centralized portal. These work order management solutions were created for small enterprises with straightforward management processes in mind.
To create work order software that precisely matches usability with cutting-edge feature capabilities, certain Software as a Service (SaaS) companies, however, have taken on a revolutionary challenge in recent years. The distinctions between fundamental work order software systems suitable for small firms and these cloud-based platforms are becoming increasingly blurred.
2. Computerized Maintenance Management System (CMMS)
CMMS software was initially developed for businesses in charge of maintaining numerous pieces of vital machinery and assets. Long-time users of CMMS include industrial plants, factories, and mining firms. However, CMMS programs have also been deployed recently by franchises in the hotel industry, food service, facility management, and more.
The platforms are full-featured maintenance management systems with the ability to plan proactive, predictive, and reactive maintenance programs. The program also offers labor time tracking, historical metric reporting, and real-time insights that might result in O&M cost-saving potential. For businesses that depend on vital assets, CMMS systems are important for tracking preventative maintenance schedules and parts inventories. As was already said, modern cloud-based CMMS solutions are more adaptable than those of the past.
3. Field Service Management (FSM)
For businesses with field teams, FSM systems are created. FSM could be the best option for you if your business wants to assign and monitor field technicians, salespeople, or other dispatch team members. When your work order tickets are finished, many of these systems provide tools that assist you to manage your invoices and turn them into billable bills. They also assist in route planning and real-time information, file, and file sharing. However, FSM software does not provide all of the functions that CMMS does.
4 Benefits of a Work Order System that Streamlines your Work Management
1. Quicker Turnaround
A productive work order system can shorten turnaround times by enabling managers to identify and promptly handle maintenance-related problems. This is made possible by increased transparency.
2. Less Downtime
Inadequate work order management occasionally causes overlapping demands on labor and equipment, and it may also result in idle resources. The capacity to manage resources clearly and simply guarantees the best use of resources, which reduces downtime.
3. Extends The Asset Life
Utilizing work order software, managers may plan resource allocation and asset use to maintain load-sharing across all resources. In addition to making the optimum use of the assets, this avoids overusing any one resource, extending its lifespan and lowering any additional overhead costs brought on by wear and tear.
4. Enhanced Quality Assurance
The facilities manager can ensure better results by communicating work orders through work order software since using such platforms considerably increases the possibility that instructions will be understood, conveniently available, received, and carried out on time. The tracking technologies make it possible to continuously monitor important performance areas, providing a way to enforce adherence to quality standards and raise worker accountability.
Factors to Keep in Mind While Selecting Work Order Software
Although it's true that every company has unique requirements and priorities, you should take the following things into account before purchasing a work order software solution:
1. Simple to Use
It should be simple to use and navigate for technicians and staff members to use decent work order software. Like with any new program, there may likely be a little learning curve at first, but the majority of the software's functions should be obvious and simple. More time will likely be lost than gained by using complex interfaces.
2. Accessibility of Asset Management
Select a CMMS provider that will either give an easy import feature to speed up data integration or that will transfer your asset history into the new system without charging you anything. Additionally, the people who use the tools every day are frequently the ones who find this knowledge most useful. To lessen rework and waste, asset history should be readily available through the mobile platform.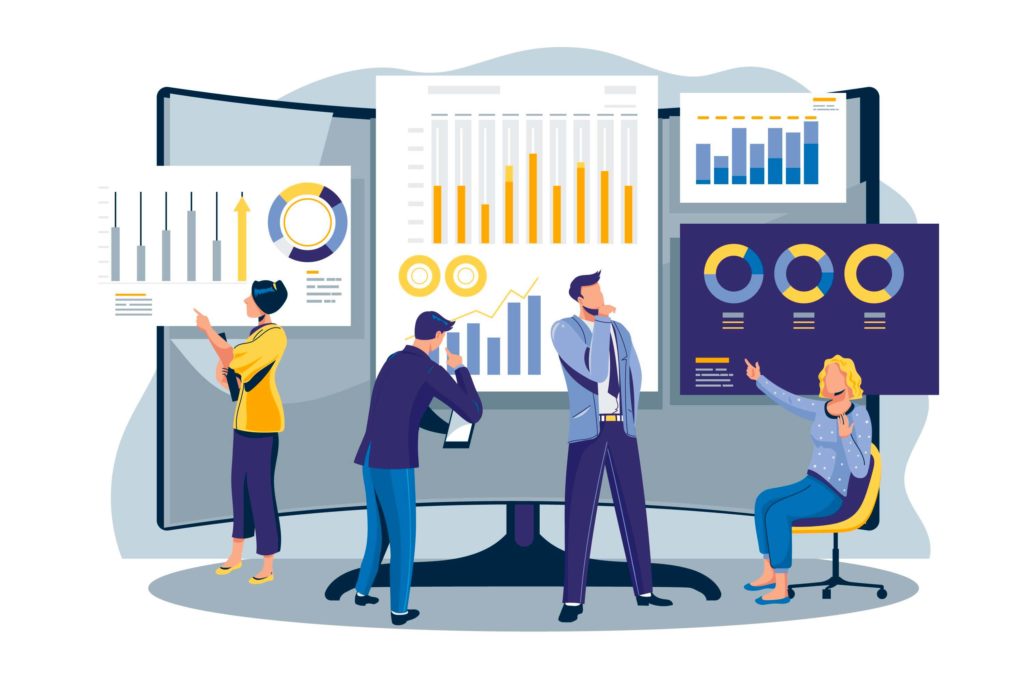 3. Preventive Maintenance
You can keep track of important upgrades and inspections for your assets with the help of preventive maintenance capability. When maintenance is planned in advance, your company decreases the possibility of machinery downtime, and inspections are frequently much less expensive and time-consuming than combating fires as they happen (after equipment has already broken down). Due to the ability to include planned maintenance in your business's budget, preventive maintenance also aids in financial planning.
4. Reminders and Alerts
When a work order's due date is approaching, does the work order software send warnings and reminders? When a work order is past due, does it send reminders? Automated reminders either guarantee that technicians finish specified work orders on time or assist staff in staying on task while working on projects.
5. Nimble Reporting
The optimal work order software will include data that enables you to see trends. This can help you understand which equipment is prone to failure, which professionals are working efficiently, and which ones aren't. As an owner or manager, reports will also help you make better-informed choices about time and money-saving maintenance and asset management efforts.
Transform Your Work Order Management with TeroTAM..!!
Intuitive work order management systems are unquestionably the future of Computerized Maintenance Management System (CMMS) software, just as user-friendly automation is the future of the digital era.
The choice of work order software is a matter of taste, but certain packages are superior to others. We advise you to give real-time chat, photo uploading, e-signatures, asset imports, workflow, and user-friendly reporting top priority. The best CMMS program for desktop, tablet and mobile interfaces is TeroTAM. Schedule an appointment with our experts now or write us back at contact@terotam.com