Workflow Management is critical to every company's success. It's the ultimate answer to all those inefficient and time-consuming corporate processes. Every company's major goal is to reduce operating expenses while increasing return on investment. Implementing automated workflows is the most efficient approach to accomplish this.
Your firm can benefit greatly from a custom workflow management solution. It saves time and improves efficiency and reduces the amount of time and resources spent on repetitive and manual operations.
When used properly, the workflow management tool can save you thousands of hours of work each year.
But, what exactly is workflow management and its software solution, and how can you put it to work for your company's benefit? Let's dive in to know more.
What is Workflow Management?
So, what's the big deal about managing company workflows? Workflow Management, to put it simply, is an art and technology that can be used to automate a variety of business processes in order to reduce or eliminate human participation.
What is Workflow Management Software and How Does It Work?
Workflow Management software is one of the technologies that may be utilized to automate complicated and diverse business processes without requiring human participation.
Existing and manual business processes, such as requests, approvals, sending emails, task assignments, claims, and so on, are transformed into a consolidated platform by workflow automation technologies. Digitally controlled tasks that require more manual paperwork can be managed in a methodical manner with the help of a dedicated Workflow Management platform.
Why is Workflow Management Software so important for businesses?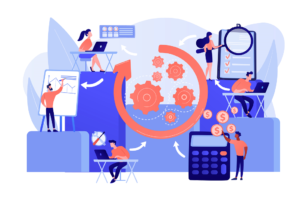 Let's have a look at the facts you must know to dispel your doubts about the Workflow Management tool.
What if I told you:
Organizations lose at least $1 trillion every year due to poor lead management.
More than half of all sales time is spent on ineffective prospecting.
Employees spend between 20% and 40% of their time manually searching for papers.
According to 73 percent of Customer Support professionals, the top difficulties are time and workload management.
CEOs devote over 20% of their time to tasks that may be automated.
Businesses waste a lot of time on manual, redundant processes that could be automated. You should consider investing in business workflow management software if you truly want to take your company to the next level.
What does Workflow Management Software do?
Individuals can use it to automate monotonous tasks.
Allows for the creation and assignment of tasks and provides an architecture for task definition and execution.
Defines the tasks that each phase of the procedure entails.
Follows up on unfinished activities in the process automatically.
Tasks are synchronized at every stage of the process chain.
Sets up, executes, and monitors workflows, as well as adapting to changes.
Individual components that make up the workflow's operation are coordinated.
Provides full workflow visibility as well as performance indicators.
Combines a multitude of tools into a single, user-friendly platform.
Aids users in staying on top of and keeping track of running sequences.
Gives people the information they need to do their jobs well, no matter where they are.
Customizes solutions to match your business's needs.
Allows operations employees to adapt and update the process model in response to changes in the business process.
Allows for bespoke email notifications to be sent to people who are worried about the workflow's state.
Allows other systems to be integrated into the process model, reducing errors caused by manual data entry.
How does Workflow Management Software help to Manage and Grow your Business?
An automated process can help your company in a variety of ways. The following are a few of the most significant advantages of corporate workflow automation:
1. Less Risk = Fewer Errors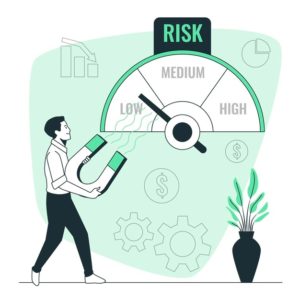 Even the best-run businesses are not immune to manual and human mistakes. The correct workflow automation software can help businesses save time and money by drastically reducing human errors.
The automated workflow system would only need permission to proceed, and it would take care of the rest. The remainder of the tasks, such as updating the list, attaching an updated file, adding correct signatures, subject line, and so on, would be handled by the automation tool on its own. This eliminates the danger of forgetting to send emails or attaching outdated files, among other things.
Human errors significantly impact finance, sales, and marketing departments. A sales error results in the loss of a potential customer, which significantly influences your revenue. You can remove human errors and associated risks with the help of workflow automation.
2. Helps you save time
Your staff will save time on repetitive tasks thanks to automated workflows. The best examples of how workflow automation saves time are hospitals.
Doctors in hospitals typically administer drugs and then check on the next patient. The nurse takes this prescription, who enters it into the computer for billing purposes and then returns to you with the dosage. Later that day, the nurse must locate the same doctor in order to obtain the confirmation signature needed to submit the information to the administration.
The nursing and administrative personnel must devote a large amount of time to this process. If the hospital has the essential workflow automation in place, the system will take care of this laborious, repetitive task on its own in this situation.
Every time the nurse entered a prescription for billing, the system would start the workflow. A notice would be sent to the doctor's phone to confirm the prescription and dosage. It would then send a medicine notification to the administrative task and update the patient profile.
Nurses may save a lot of time with the help of automation, which they can use to provide better care to their patients.
3. Enhanced Accountability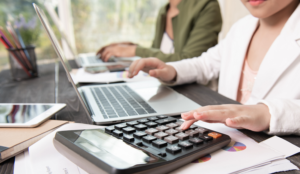 The workflow management system clearly identifies which tasks are necessary, who is responsible for doing them, and when they should be finished. When tasks and goals are clearly stated, everyone can get on with their work without interruption from management unless it is absolutely essential. This benefits both management and employees. Databases can also keep track of what has happened in the system, allowing management to audit it if necessary.
4. Efficient Work Process
Improved workflow can provide important details about the phases and stages that make up a process. Some platforms can detect when two tasks can be executed concurrently rather than sequentially, and when some stages are superfluous. Rather of hiring someone who is available to execute a task at a specified time, this allows companies to make better-educated decisions about matching specific projects with applicable skills.
5. Improved Communication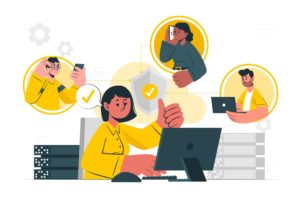 Poor inter-office communication is a major cause of employee attrition. Workflow management systems are built for automation, collaboration, and task tracking, so everyone knows what's going on, who's doing what works at what stage, and what's coming up next in the process. This visibility into processes promotes clear coordination and communication channels, ensuring that everything runs well.
4 Important Things you should do before Implementing a Workflow Management Software
Before establishing a custom workflow system for your organization, you should do a few things. Let's have a look at what we've got.
Identify the Sources of the Issues
Define your company's objectives.
Select the Appropriate Tools
Involve Your Employees
How much does Workflow Management Software cost?
With the increasing Cloud-based systems, prices of such software reduced drastically but still, every vendor has their pricing methods and strategy. What is best you need to do is to decide whether you want to go with a subscription-based pricing or upfront purchase or what is more suggested is to analyze your requirements and based on that compare the features offered by the software and then decide on the software.
To know more about how TeroTAM's Workflow Management Solution costs contact our experts at contact@terotam.com now and book your demo today.