For their operations to be successful, businesses all over the world depend on facilities management. In this brief but bullet-like article, we'll look at facilities management, how it might differ, and what it takes to be a successful facility manager.
What is Facility Management?
A "facility" is a physical object that is established or constructed with a certain purpose in mind. Facilities such as buildings, IT infrastructure and services, lighting, furniture, and grounds care to assist an organization.
Facility Management (FM) is the study of how these facilities are run. It can be characterized as a management discipline that guarantees efficient and effective support services for various organizations. It is a job function inside an organization that integrates people, processes, location, and technology into the current setting with the goal of enhancing both the productivity of the organization and the standard of living of its constituents.
The people in charge of maintaining an organization's systems and assets and ensuring that everything runs smoothly are known as facility managers.
What Do Facilities Managers Do?
Facilities managers are regarded as strategic executives who are crucial to an organization's continued success. They are in charge of keeping up "places of work" (such as workplaces, retail establishments, and warehouses) and making sure that commercial operations run well.
Various titles and professional paths are available for facility managers. Despite being in charge of planning, assessing, and maintaining building systems, they are frequently not referred to as facility managers. The following are some of the functions that facility managers may play:
Cleaning, security, maintenance, and grounds keeping within building operations.
Processes and laws relating to returning to work
Disaster preparedness and response in emergencies
Considering sustainability
Planning and implementing projects
Planning for space and managing real estate
Preparation for Business continuity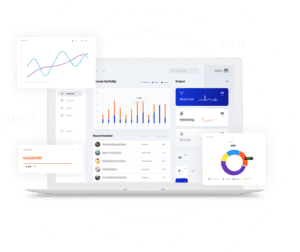 What Does Facility Management Software Do?
Facility managers can plan, carry out, and track operations involving preventative maintenance, space and migration management, asset management, and operational facility services with the aid of computer-aided facility management (CAFM) software.
A reasonably quick way to cut facility management costs is by implementing software. The software can assist managers to save time on documentation and free up more time to consider preventive measures in addition to its cost-cutting advantages. Preventive measures can also aid in cost savings because they decrease the frequency of equipment faults, repairs, and unneeded replacements.
Computerized Maintenance Management Software is another sort of facility management software (CMMS). Although it looks deeper into a company's maintenance planning and execution, the software is similar to CAFM software. It emphasizes preventive maintenance more and includes computerized maintenance scheduling.
A facility manager needs to be abreast of technological advancements because CAFM software and CMMS usage are growing. A facility manager is expected to be familiar with systems and to stay on top of the software's swift modifications. They ought to be adaptable and flexible enough to handle these changes.
Advantages of Facility Management
There are several ways that facilities management can help a company or organization.
1. Total Administration And Maintenance
Complete management and maintenance of the organization's resources, facilities, and employees are provided by facility management.
2. Cost-effective
A business can use facility management as a more economical procedure. For instance, ensuring a clean and safe workplace can inspire employees to work more and increase production.
3. Efficiency
Effective facility management services are required to increase corporate productivity. As previously said, effective facilities management encourages staff members to work harder and more efficiently in day-to-day operations. Additionally, it guarantees that the company's assets are in good shape and that health and safety regulations are followed.
4. Managing obligations for Health and Safety
Meeting health and safety standards specific to the company's business is one of the responsibilities of facility management. For the health and safety of the workforce, these regulations must be complied with.
5. Enhanced Lifespan of Facility
A company's lifespan can be extended with the aid of facility management. If a company's facilities or equipment aren't adequately maintained, they may deteriorate more quickly. Management of the facilities is essential if assets are to last longer and function as intended.
TeroTAM – The Future of the Facility Management Industry
The field of facilities management has advanced due to smart technology, much like practically every other industry on the planet.
Facilities management, whether it is carried out internally or externally, needs to include a computerized maintenance management system (CMMS) complete with a mobile application in order to remain competitive in today's market.
Automated cloud-based solutions cut down on the amount of time wasted on manual tasks and do away with human error-related downtime. Work order procedures, preventative and predictive maintenance duties, and the administration of assets, vendors, and inventory can all be revolutionized by a CMMS.
Connect with our Experts at contact@terotam.com to get more insights on Facility Management and How TeroTAM CMMS can help you streamline your Facility Management or schedule your appointment now.