There are numerous benefits to using a mobile CMMS solution for building maintenance. You receive the advantages of a CMMS while maintaining the flexibility and mobility of traditional maintenance management approaches.
Traditional maintenance management software programmes, despite their numerous benefits, have a hard time enticing many businesses, particularly those that deal with building repair, where engineers and operators must be extremely mobile. This is owing to their user-friendliness constraints and the fact that they cannot be used on the spot where maintenance work is being done. As a result, a mobile CMMS solution is a significant step forward: it addresses today's maintenance difficulties while giving maintenance engineers a powerful tool that is suitable and adequate for their needs.
What is Mobile-enabled CMMS Software?
Apps that may be utilised on a smartphone or tablet are known as mobile CMMS software. As a result, it can be used from anywhere. It is precisely this "mobile" usability that sets it apart from traditional software, which it also replaces in terms of maintenance management.
A Mobile CMMS, on the other hand, incorporates a slew of new features inspired by the newest advancements in new technologies and their new applications in everyday life.
This Mobile CMMS, for example, employs Big Data logic to deliver an analytical tool to its customers based on data collected from thousands of anonymous and professional users who share the same devices.
It's also a true social network-based solution, allowing maintenance specialists and machine operators to share information and problems. This is true both within a company's or industry group's internal community and with users from other organisations.
Finally, it is as simple to use as all of the other apps we use on a regular basis, even for those who are unfamiliar with them.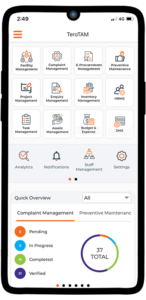 Why adopt Mobile CMMS Software? – Limitations of Traditional CMMS software without Mobile
Industrial maintenance can be managed in a variety of ways without the use of special software, but it always becomes a hindrance to the company's activity and profitability.
0-Level Industrial Maintenance
Some businesses still treat equipment maintenance as a "piecemeal" process. When a machine is found to be broken, parts are replaced, but there is no monitoring of this activity, no spare parts inventory, and no jobs are scheduled.
This system – or, more accurately, this lack of method – has two main flaws. On the one hand, it results in severe productivity losses because the machines sit idle until the missing item is delivered. Maintenance operations, on the other hand, cannot be monitored and are not simplified in any way. As a result, anticipating or planning interventions, as well as keeping track of machine wear and maintenance requirements, is impossible.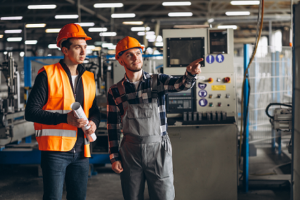 The Paper-based Upkeeping
The first step toward organised industrial maintenance management is to track machine maintenance operations on paper documentation. A minimum of follow-up and traceability can be achieved by writing down each intervention.
The "intervention sheets," which only exist in a single copy stored in a single location, have limited access and readability. This does not allow for adequate intervention traceability or smooth information exchange between teams. It's nearly impossible to find a task's description in this case.
Monitoring in Excel Software
With the development of information technology and the introduction of Excel software, some organisations have been able to implement a first type of computer-based maintenance management. They keep track of all maintenance tasks using spreadsheets.
While this strategy greatly increases intervention monitoring and, more importantly, consultation of activities carried out, it has limitations in terms of information access and operational planning.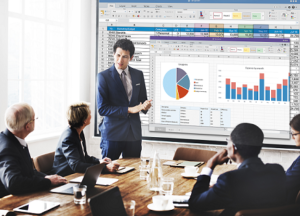 Benefits of Mobile CMMS Software
Businesses utilise apps to give customers a better experience and to engage them more effectively. When you combine a CMMS with a mobile app, you get the best of both worlds. It is possible to accomplish great things.
1. Update the Details of the Work Order
Employees who are performing machine maintenance must complete their task before returning to their workstation to update work status. For instance, what actions are completed and how many are left, as well as extra parts or inventory needed to finish the work order.
However, you can do so in real time with the CMMS mobile app. It means you don't have to wait until you go back to your desk to update work order details; you can do it right now. It also keeps the manager up to speed on the need.
The technician can view their work schedule on their mobile device, allowing them to better plan and manage their job.
2. Access to Asset Information at Your Fingertips
You may access data from anywhere in the globe with mobile access. When you have all of the information on your computer or mobile device. Then you'll be able to manage your assets quickly and easily.
Keeping track of asset maintenance without a CMMS would be a difficult and time-consuming task. However, with CMMS mobile, data may be accessible not only from anywhere, but also in minutes.
3. Work Order Tracking on the Go
Managers and other team members can use the mobile application to track work order information without losing time. You are not confined to your desk.
If a high-priority work order arrives, you can schedule it and notify the responsible technician at the same time. He'll also be told about who's in charge of the work order. If work orders are completed on time, you can chat with the professionals and inquire as to why they were not completed on time, and you can inform the client about it!
4. Work Schedules at Your Convenience
Every day, a large number of work orders arrive, and an emergency work order may also arrive. What will happen if you are unable to attend to your duties at the office? When you use the CMMS mobile app, you may define the priority of work orders and manage them when you are away from your office. High-priority jobs might be planned according to the needs.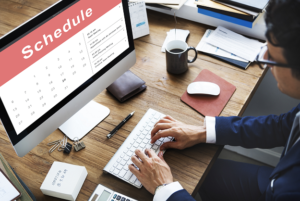 5. Inventory Management from Afar
Inventory management is critical for business, and having inventory control prevents costly difficulties while also benefiting the company. Inventory management necessitates a great deal of experience. When managers are not present to control inventory, things can go wrong.
When they are not in the office, CMMS mobile allows them to oversee inventories. Similarly, if inventory is not effectively utilised or maintained, it can lead to inventory waste.
It's also crucial to keep the quantity at the appropriate level. It is critical to have the correct spare part on hand when it is needed; otherwise, the machine will not produce and maintenance costs will rise unnecessarily.
If the inventory manager is not in the office, all of these problems can arise. Managers may now track and control inventory whether on a business trip or away from the office thanks to the CMMS mobile app.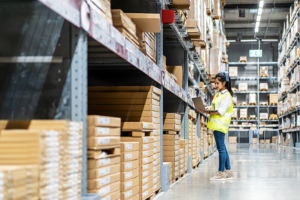 6. Asset Tracking and Management with QR Scanning System
When it comes to Assets, the most crucial thing is tracking their in and out and their usage by the people. To track such information manuals with excel sheets and other manual technologies is quite not possible and also not accurate. But with the QR code you can do that in a hassle-free manner with utmost accuracy level. You can assign the QR code to the asset and simply scan it when you need all the information needed for that particular asset. The best part of the technology is that it can be easily scanned with your smartphone. Any mobile device can scan the QR code and help you have all the necessary information to stay updated.
What Kinds of Things Can You Do With TeroTAM's CMMS Mobile App?
TeroTAM's CMMS mobile can do a variety of tasks, including:
You can use this app to enter asset data and change information. Overall, you can easily manage your assets.
Scan barcode and QR code tags with your smartphone to get asset information.
Technicians can view their allocated activities (checklists) and tickets (work orders).
The technician might provide video and photos to show how the maintenance work is progressing.
The technician will be notified via SMS, smartphone notification, and email once a ticket is assigned.
Scanning numerous barcodes at once is possible with the CMMS mobile app.
Offline access to asset data is available to managers.
The system and the mobile app can both create tickets.
All of this information is preserved in order to keep track of each maintenance, activity, expense, and inventory consumed.
Organising equipment maintenance according to priority.
Define the frequency of asset maintenance based on its use (daily, weekly monthly etc.)
Managers can view how many work orders are still outstanding, how many are in the process, and how many have been completed!
Reports are generated to aid in decision-making.
Experience The Most Agile CMMS Technology with TeroTAM's Mobile CMMS Software..!!
Without a doubt, the CMMS mobile app is extremely beneficial to everyone, particularly the maintenance staff. Both the CMMS and the mobile application have advantages, and when used together, they allow you to keep track of maintenance on the go. As previously stated, bringing them together can be quite advantageous to business success.
The mobile phone is really useful for keeping things organised. Managers, on the other hand, can manage office tasks even when they are not in their office or away from it. The CMMS mobile app can help a business become more productive and improve daily work procedures. To get more insight on how Mobile CMMS can enhance your business efficiency and real time performance tracking, connect with us at contact@terotam.com or schedule an appointment with our experts today..!!