It is important to identify the factors which will keep the business growth upward and it is something every company wants. When an entrepreneur starts a business they need to do a lot of analysis, and research & development. For this, you need to be a veteran as you want to grow and expand the business. TeroTAM CMMS modern technic tool built for the business infrastructures and helps with front-end support to handle business fluctuations, organizing, and managing the business flow with the key factor business principles that all bring you to close a huge success with intellectual efforts.
To accelerate growth and expand business TeroTAM CMMS stays supported with every critical risk and obstacle to sort out the operational issues with advanced level working modules. CMMS software centralizes maintenance and business operations to work digitally through web/mobile-based applications. And it helps to utilize resources gently with dynamic workflow management, facility management, and man and machine utilization perfectly.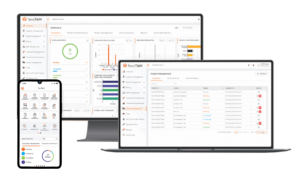 What is The Main AIM of TeroTAM CMMS to Raise Industries and Companies?
TeroTAM plays a very versatile role in industry solutions and works as a centralized database system to perform various functions & operations simultaneously with effective time utilization, for that our TeroTAMs offer the many advantages of the innovative working module to settle down the industries digitally.
Reduce the Working Operation Risks
Make your workflow dynamic with the CMMS suite. TeroTAM is a single source cloud-based integrated application that works with AI, and IoT. helps to streamline the work order systematically to improve operational time and reduce costs. It gives you full handy access to configure the workflow process sequentially to sort out upcoming risks intellectually.
Keeps Safety and Healthy Environment
With the state and national regulations, TeroTAM CMMS can improve the safety of the employees to perform ramp & conveyor operations and sort out the surrounding working environmental issues. And TeroTAM CMMS keeps assets, machinery is properly maintained in a timely manner, there is less chance of machine failure and that reduces the endangers of workers.
Digital Automation
With the digital workflow process reduce human efforts and errors in work and in the same way improve the working efficiency with accurate manpower with digital control. And automate the manual work orders, tasks, business reports, auditing, preventive maintenance, facility management, and many more operations CMMS can perform intellectually with automation.
Mobility Workforce System
It is handier to control business operation and functions through an advanced level UI-based mobile application though that user can connect by using the internet remotely. CMMS minimizes time-consuming operations and avoids direct physical contact in order to encourage the staff to work smartly.
Business Analytics and Reports
Based on the business of each operation TeroTAM CMMS works as the safeguard to collect the business reports and punctual data which is easy to read and understand digitally. Helps to take you quickly on the operation to maintenance, repair, complaints, etc all statics can be displayed in dashboards to watch the reports and download. Also, it can track the metrics to let you know insight into business operations.

Industries Who Can Expertise By Using TeroTAM CMMS
Our CMMS is a growing new age digital tool for sort-out the many modern issues in working methodologies and deployed over into wide domains Energy and power, Oil and gas, food and beverage, and hospitality to bring more convenience and feel safe user with our brand services.
Food and Beverage Industry
Helps to maintain healthy standards for food (Dishes, frozen, drinks, oils, etc), and beverage processing with hygiene, food safety, minimize food perish, protecting food under a certain temperature, and proper packing and transportation to different locations. With well-planned work orders for food production cycle and delivering products to store locations. With the Store Condition Assessment solution, maintaining the food stores keep conditionally and more convenient to the customers.
E-commerce Industry
Track the shipments live details of e-commerce products and let you know the orders to place, and deliver with the box tracking solution with TeroTAM Web/mobile application. Make sure on-time deliverable goods and items to satisfy the customers and enable them to chat with agents to get product real-time tracking information. Provides accurate data information in visual dashboards. Also, eliminate uncertain time delays by the punctual workflow management system.
Milk & Dairy Farm Industry
TeroTAM is a state-of-the-art e-procurement automation software that allows you to gather your business needs and requirements digitally and maintain clear billing and invoice. Smartly handle business quotes, select vendors, create purchase orders, request simply one common platform.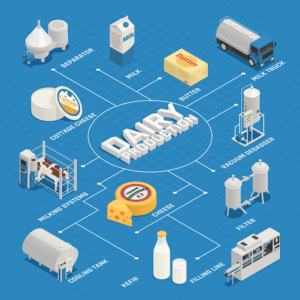 Textile Industry
Best place for point of sale to make a purchase, sales orders with best inventory management tool, Focus on import and exporting cloths, billings and budgets all can manage simple through one TeroTAM software. And improve the batch-wise production system to enhance productivity with ensured quality in making. Keep care machines healthy with preventive care and decrease machines depreciation rate.
Health Care Industry
Helps to manage patient's beds, medicine, doctor consultation simply through the TeroTAM Hospital management system software. Also, facilitate an option with time slot booking to avoid standing in the queue process. Do smart inventory for sufficient beds arrangements and medical equipment and machines. keep maintaining the hospital environment healthy and high-genic with IoT Air quality monitoring system. Well, mannerly manage hospital assets & equipment with asset management for easy convenience.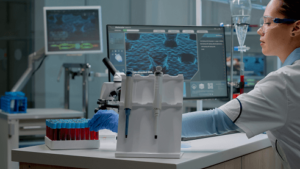 Electronics and Appliance Industry
Electronics and gadgets need proper caring and handling for transporting, For that CMMS care for the shipping and transporting very sensibly with asset tracking and works as an anti-theft with NFC technology.
Give you quick access to monitor all the assets live tracking with web/mobile application as well as sort-out warehouse products.
Pharma Industry
It is very important to keep maintaining pharma machines, operating equipment gently, for that CMMS helps in the wide possibility with chemical and medical storage, production timeline. Schedule preventive maintenance for assets, functional areas to maintain healthily. Allow you to track real-time work data to track and escalate work at any stage in order to improve productivity effectively. Centralized Automated Pharmacy management systems can keep your pharmacies up to date and well managed, which in return shares the delightful customer experience.
How do Companies Benefit by Using our TeroTAM CMMS Solutions?
TeroTAM CMMS is a centralized cloud-based application to manage and organize business through one application. It helps to improve the business operations, machines lifespan, assets, and infrastructure. This software refers as the Computerised Maintenance Manage System also it can be capable to work for oil and gas, power generation, food, and beverages like all multiple domains it can work efficiently
There are many possible ways for companies to use CMMS software. TeroTAM allows aligning the activities and operation in order to obtain fast productivity with ensured quality outputs. Boost up the business goals and keep supporting the organization in a well-handled manner in a smart approach.
Plan and Schedule Maintenance
TeroTAM automates the sequential all business operations to create a plan and schedule the preventive maintenance to inspect the assets and their condition to enhance the machine performance and eliminate the downtime. By using CMMS modern solutions sort out issues digitally and minimize the expensive repairs. By this method of maintenance is reactive to the proactive improvement of the assets and hardware condition.
Digital Work Management
Prioritize the work orders and assign them to the various departments and staff gently through digital work management. Through this method enhance the workflow and efficiency by creating work orders, and scheduling. This can enable you to close the work orders with a gentle time-reminder and gives you handy options to configure the work with visual screen information to capture the work history and give a glance idea.

Track Maintenance Cost
TeroTAM Smart CMMS tracks everything bills and reports that are connected to the performing business operations to avoid over and unreliable bills that might be work orders, spare parts, assets, labor, and other expenses. This makes the complete handy solution to access to view the budget and spend on the needs. And it keeps you aware of over billings to reduce and maintain financial accounts clearly.
Stay Upgrade With New Technology
TeroTAM CMMS is modern software designed to mould for all categories of business and industries to perform the various levels of functions with intellectual operations. CMMS can stay up to date with the new working culture to sort out the modern issues and cooperate with the business. Help to grow business supersonic with complete handy suite and allow to perform all operations at one stop.
Know your Organization Power Consumption
Know your power consumption bill accurately with the TeroTAM energy tracking solution. Many organizations run with the complex size of machineries and equipment and draw a high amount of power consumption during operations. For that energy, tracking meter is employed to track the energy consumption for each device with IMEI support. And know your power consumption with live digital reports.
Get Assets Information through QR Code
It is hard to find assets in the number of units on the floor or outside. To make it simple CMMS QR code helps to know the asset's complete information through single scanning and it displays assets information with installed date, working location, warranty, service length all can be provided in an intellectual manner.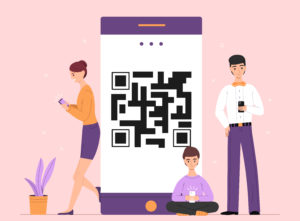 Asset Tracking With live Information
Mostly every organization runs with a number of assets and costly equipment and to maintain it needs a third eye caring for theft protection and keep carrying the complete assets data systematically. For that made simple solution Asset tracking solution helps to track the assets either indoor/ outdoor of assets, hardware, business equipment through Gps/gsm, RFID, NFC, Beacon device, and Through mobile application support keep hold the assets data digitally with a set of information.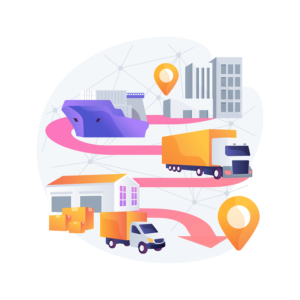 Encourage to working with AI & IoT-based Technologies
During this pandemic, time to keep people safe with the social distance also stops the spreading chain reaction. We have a virtual solution with Artificial Intelligence (AI) which feels user secure with interaction with kiosks and many artificial devices and services. Also provide plenty of digital solutions with air quality checking, fire alarm, water level indicators, beacon tracking, assets tracking, voice control by the Internet of things technology (IoT).
Customer Management & Relation
It is an important part of every business culture and getting positive feedback on products or services from customers is a priceless thing for business holders. To improve bonding with stakeholders and customers TeroTAMs give more importance to satisfying their needs and requirements. Also helps to make clear business interactions, sales, and service agreements. This application can provide communication through call and chat to assist many customers in real-time contact and keep up their brand trust.
Conclusion
Every business has a special type of facility management system to perform many business operations and handle work orders and staff to acquire great results. To make it possible in a seamless way to handle business with a complete handier with TeroTAM digital tool and make it easier to use facilities, workflow with real-time metrics.
This glance CMMS tool focuses on features goals and identifies the areas of wide opportunities to maximize the business capabilities and career growth. The TeroTAM CMMS is the best digital tool and makes everything possible that you wish. We are ready to help out our friendly customers to make them succeed in business. To know more about our TeroTAM services and software solution please contact Us contact@terotam.com