Regardless of the nature or size of the organization, task prioritizing is essential. A corporation typically has several projects going at once, and without the proper task management system in place, managing all of those projects' work and achieving their deadlines can become challenging.
Task management in the commercial world of today entails more than just creating to-do lists and setting deadlines. More than that is involved. After the Covid-19 epidemic broke out, there was a significant shift in the way businesses operated. Now, even in the post-pandemic age, we can say with certainty that flexible work patterns are here to stay.
Maintaining successful cooperation has gotten harder than it used to be because the majority of firms now use remote and hybrid work schedules. In that case, as businesses make the transition to the new normal, modern task management systems are assisting many of them in establishing seamless connectivity among teams operating from various locations and eliminating all communication gaps pertaining to task allocation, progress, and deadlines.
Do you actually understand task management, despite, we talk a lot about it? Let's look at the definition of task management quickly.
What is Task Management?
Since task management is the fundamental component of project management, it is crucial to make sure that each task is finished completely and within the allotted time. The planning, analysis, prioritization, execution, and reporting phases of the task lifecycle are all streamlined by the task management system, an application.
The task management software can give the company real-time visibility into the many activities that are in progress and can make it clear who is in charge of what tasks and when they will likely be finished. It also makes it easier for team members working on the same tasks to prioritize their work, set deadlines, and guarantee the project's success.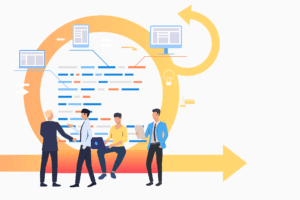 10 Reasons Why Your Business Needs Task management Tool
Your company can gain a competitive edge by successfully meeting all deadlines and preserving employee productivity with the help of a feature-rich and easy-to-use task management application.
It Enhances Coordination and Cooperation
A task management tool's ability to enhance communication between diverse intra- and inter-departmental teams that work to complete a similar assignment is one of its main advantages. Every team member has a specific function and responsibility, regardless of how big or little the project is. It is crucial to make sure that every team member maintains internal communication for the project's timely execution and deployment.
A task management tool promotes teamwork by keeping everyone informed. Team members can quickly communicate their inquiries or status updates to the appropriate individual to receive assistance right away. The team may share files and documents and keep everyone updated thanks to the task management software.
Centrally Control Everything From Single Dashboard
Whether you are working on a single project or several projects, it is important to keep track of everything important. Using cards/tickets, notes, calendars, and other tools from task management software, you can keep things organized in this situation.
It offers a central platform for integration via which you can keep all the tasks that your team completes while working so that nobody has to memorize anything and everyone can stay on task.
You don't run the risk of forgetting any sensitive information, crucial tasks, or deadlines thanks to task management apps. By employing such software, you can have a sustainable paperless environment and quick access to your important data while also saving time.
Make It Simpler to Set Task Priorities
Setting priorities for your projects is one of the most important things you can do to ensure that you finish crucial jobs on time and meet their deadlines.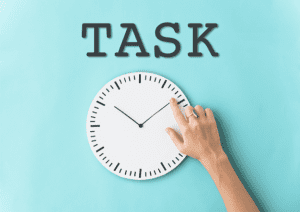 Typically, when people start their jobs, they get bogged down in low priority chores that take up much of their time and prevent them from completing more crucial tasks. If you don't prioritize your tasks, it might also happen to you.
It's because your goal is to complete each item on your list of to-dos one at a time. Because your work is not prioritized based on priority and deadlines, it is poor task management and a major contributor to deadlines being missed.
You can overcome problems with work prioritization with the aid of task management software, allowing you to complete all of the crucial tasks on schedule.
Obtain Data Anywhere, Anytime
It is crucial to carry all the necessary information with you if you are handling a complex task and intend to work outside of regular business hours or on weekends so that you may continue working without interruption.
Applications for task management allow you to access your database from any location at any time on any device. The only thing you require is an internet connection.
This advantage spares you the hassle of returning to the office to retrieve that crucial information. You may easily obtain all the information you need by just logging on from the convenience of your home.
Keep an Eye on All of Your Tasks
Viewing the status of all tasks is absolutely required in larger organizations where there are too many activities to work on at once. This allows you to understand how things are progressing.
Manually tracking task progress wastes a lot of time because project managers must assess each worker's performance to pinpoint the troublesome region. They don't have to worry about this with the task manager because they can quickly and simply keep track of each member's work.
Increasing Productivity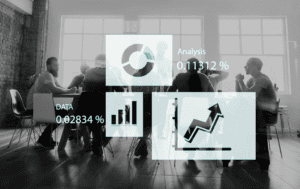 Any organization's success depends heavily on productivity. If one of your team members spends a lot of time figuring out what needs to be done, they'll wind up spending most of the time figuring things out when they should be working on duties.
An online task manager is the ideal option to prevent this issue because it not only enables them to examine all the critical tasks linked to any project with their due dates so they can plan things accordingly, but it also makes it possible for them to simply locate their jobs.
Facilitate Task Delegation
Delegating duties is a crucial step in effectively managing many activities in a short amount of time. It becomes much simpler when using a task manager because you can track their progress in addition to being able to quickly give the proper assignment to the right individual.
No matter how talented you are, it is just impossible to complete all the responsibilities by yourself. Instead of having them sit about doing nothing while you are overworked, you may utilize every team member effectively by delegating tasks to them.
Track Project Time Spent
When there are too many distractions all around you, it might be difficult to govern every single minute of your day. Because task management software allows you to keep track of the whole amount of time you spend on each work, you can pinpoint all the things that generate distractions.
With the help of this software, you can assess each person's productivity by not only keeping track of the time spent on each activity, but also by seeing who is in charge of each one.
Centralized Document Sharing Platform
There are various documents that need to be arranged when there are too many tasks to keep up with so that it is easier to identify the pertinent ones when needed.
You may centralize file sharing using a task management system, making it simpler to find the files needed for each activity. It not only saves your team time, but it also allows them to organize other work-related files so that others can find them conveniently.
Removes the Barrier to Remote Work
Since businesses now have a great platform via which they can monitor how their remote employees are performing their jobs, the idea of remote working is at its height today.
Remote team members can access real-time work updates thanks to task management software. It not only saves the company time by avoiding the need to reschedule crucial changes, but it also guarantees that everyone is on the same page without requiring any additional work.
Final Verdict
Modern businesses can benefit from a feature-rich task management application in many ways, from streamlining workflow to boosting productivity, which raises ROI over time. All you need to do is choose a trustworthy task management tool that can be easily adopted by and used by your staff in the future.
With TeroTAM, your business can handle all work effectively in this trying time and even in the post-COVID era. TeroTAM is a customizable task management platform. Our powerful task management software assists businesses in achieving deadlines and making efficient use of resources while overcoming project management obstacles. To know more, connect with our experts today at contact@terotam.com or schedule an appointment now.